Apartment Reviews
Back to Previous
Close Tab
Additional Reviews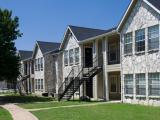 Oct 2019:
Awesome

atmosphere to be around, units are kept up

well

,

clean

facilities, and

beautiful

pools. Any time you need assistance, the RA is

very helpful

. I've personally dealt with RA Olivia and she is really helpful and

professional

. I always recommend her when my friends need assistance with something. She shows that she cares for our

well

being! At the end of the day, I could

not

have chosen any better place to live college campus life!! Review from Google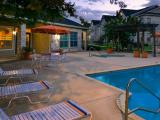 Oct 2019:
Great

place to stay

close

to campus.

Free

printing during office hours, no utilities bills are included, full size beds, dressers and desk are included.

Plenty

of opportunities to get involved with give always, game

nights

and holiday activities. Swimming pool and hot tub as

well

as a basketball court as

well

. Also full size kitchen is included. Review from Google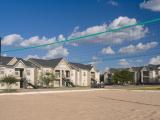 Oct 2019:
This is my second year living at Oaks and I've had a

good

experience so far! The staff has always been extremely helpful since I've been here. Can't say I have any

complaints

! I do recommend for any

new

students since it is on campus. I live in building 8, and it doesn't even take me 10 minutes to get to my class which is

amazing

. Also my RA is Edward Nunez who has been helpful in whatever I need! Review from Google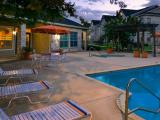 Oct 2019:
I live in building 15 and it has been a pretty

good

living experience so far. Everybody is

very helpful

and sweet here! They always have

fun

creative activities to

enjoy

and get

away

from school work! Review from Google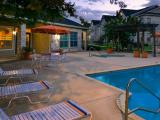 Oct 2019:
University oaks has been

good

so far! I would give it four stars but I haven't lived here the full year just yet. It's my first year in college and the place helps a lot. I have my own room and roommates are

quiet

. Staff has been

friendly

. I

love

that almost every week there's an

event

for people who live here so we can get to know our neighbors and have

fun

. Everything has been so

convenient

. Building 19 is the

best

. Review from Google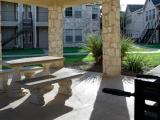 Oct 2019:
Great

staff,

good

living,

fun

environment! Also Marcellus is the

best

if you ever have a

problem

he will fix it. The absolute

best

person at this place is Marcellus. Phase 2 1900 Buildings are the

best

there next to the pool and

close

to campus !!! Review from Google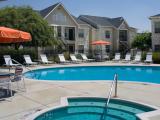 Jul 2019:
10/10 do

not

recommend. Everything in my apartment was

broken

and it was always hot. They had me living with an

old

a/c unit and by the time my lease was almost up, they finally fixed it.

Water

was always off!!! There were

problems

all the time

. Most of all they just want your money. I should've listened to the reviews instead of just moving in. Review from Google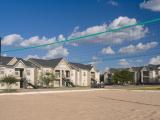 Jul 2019:
So... I neglected to read the reviews for University Oaks and I

regret

it. I'm going to start with the

negatives

: * It was

filthy

when I first got here. There were lumps (actual lumps) of

mold

in the cabinets, the cabinet handles were coming off, and animal feces in the cabinets. I cleaned it up, but right before typing this review, there were multiple

cockroaches

in my bedroom. * Appliances

won't

work. The oven hood fan

won't

turn on and the sink disposal

won't

work. The shower drain

won't

drain and the door to the patio

won't

open. * Walls are

peeling

, the fridge drawer is cracking, there is a

hole

in the bathroom door, and the towel rack in the shower

broke

off. Enough said. *The people in the front office just seem to

love

screwing around with the residents by

not

helping at all. Here are the

positives

: * The RAs seem to

care

. With my brief talks with a few RAs here, I've had

great

experiences Review from Google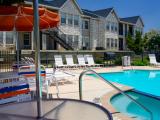 Jul 2019:
Oaks gets a

bad

rap for

issues

that happen everywhere. I lived at both Prado and outpost and its pretty much the same

issues

. I personally like it here. I can walk to class and my roommate is

clean

. Everything is included and the RAs are

nice

. I would say dont

knock

it till you try it. Review from Google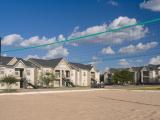 Jul 2019:
If you like

noisy

neighbors and management that

ignores

your needs then this is a

great

place to be. Come live here if you want constant maintenance

issues

,

bug

problems

and an ever increasing

cost

on rent. So glad I'm done with this place. Oh by the way to all people putting reviews and being told to contact the email they send you, again management only

ignores

you unless you are commenting here. Review from Google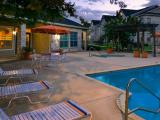 Jun 2019:
Honestly, most of the reviews are accurate, so I don't feel the need to write another

hate

letter. I came to Uoaks feeling optimistic, even after reading all of the reviews, and I regretted it. The staff are all

great

(usually), but the apartments aren't. 10/10 would

not

recommend! Review from Google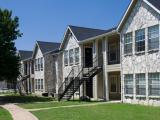 Jun 2019:
I have had it with these apartments. My daughter has had no hot

water

for 5 days. They sent 1 email out the 4th day saying there will be no

water

from 12-5. They did

not

send out any updates the 4 days prior to this and when i have called they have no answers or updates. The

water

that is coming out is brown and

dirt

seems to pile up in the tub. My daughter has had to shower at a friends house. I understand if something is

broken

, but let your residents know. I have so much more to say about this place but my daughter still lives there and I do

not

want management to bombard her with random

fines

to be spiteful. I will post a much larger and detailed review once she moves out. Would give

0 stars

if possible! Review from Google
Jun 2019:
After staying here for 2 semesters, all I have to say about this place is that this place is absolute

trash

.

Bad

customer service(in-person and even more so over phone), the apartments are in

poor

conditions with an ant

infestation

happening 3 times, maintenance around the community is

slow

to respond and whatever with actually doing so(especially when it comes to internet connection), plus its also

loud

at

night

as

well

. Only

good

things about it is that it's

close

to campus but that's pretty moot with the fact there are closer dorms directly on site. In otherwords,

AVOID

THIS PLACE (they also try to milk you of your money) Review from Google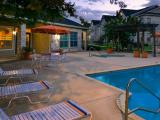 Jun 2019:
Read the reviews and was nervous as

hell

. Just moved into my studio for the summer and I

love

it! Thanks oaks for making the transition smooth and

easy

as a transfer studen! Review from Google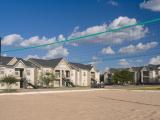 May 2019:
I

love

living at oaks. The staff is super

friendly

and all the ras live and work here so they

are helpful

if there is an issue. Mostly like it because I feel

safe

its

close

to campus, and everythign is included. Try it for your self ,

not

everything people write is true. Review from Google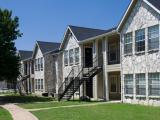 Apr 2019:
My

old

review used to be 4 stars. Now it is one. I am highly disgusted by the complex's decision to put next years tenants above the people who live here. My main source of

anger

is directed at their current campaign to

change

out furniture in the middle of the school semester. You are getting one days

notice

to remove all of your belongings out of several pieces of furniture (couches, chairs, tables in living room, desk, dresser and bed) and to uproot your life for an entire day while they replace furniture. If you

don't

or

can't

, they just remove it for you. I have no words for how

angry

this makes me. I guess if anything is

broken

or

stolen

, it's just too

bad

, so

sad

.

wouldn't

surprise me. I am very

angry

and while this review

won't

change

anything, I couldn't

leave

it saying 4 stars. Sincerely, a tenant of 3 years pretty

angry

right now that they renewed a lease to people who

don't

care

. Review from Google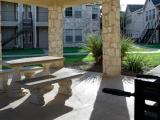 Mar 2019:
A year later after living here and a renewed lease, i'm surprised to see such

negative

reviews, but then again, review forums usually attract

angry

and dissatisfied consumers rather than the

positive

. I moved in to a 2 Bedroom/2Bathroom apartment Fall of 2015 in Phase 2. The only "

problem

" when I moved in was that the AC was

not

working because they were installing

new

systems, BUT they were working on it so the next day all was

well

. Everything was

nice

and tidy, of course in the bathroom there were slight

damages

on the walls (all were high up towards the ceiling or next to where the shower rod is so i'm assuming it was from that), but

nothing

that stood out or was alarming. The mattress I originally had was pretty creaky, but I put in a maintenance request and the next day they replaced it with a brand

new

one. The only issue we had in the kitchen was that the fridge was

leaking

and there was

water

all over the floor so we called the front desk and they came and dealt with it pretty

quickly

since it was considered an emergency request Review from Google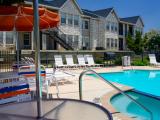 Mar 2019:
I'd rate it a 0 if I could. The WiFi is

slow

to the point where it takes almost 10 minutes to download a pdf file. Management does

nothing

good

but try to have "parties" or food at the phase 2 office. The only

good

thing is that utilities are included. Learn to get used to cold

water

Review from Google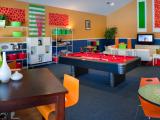 Mar 2019:
My two bedroom is super

nice

and I have a

great

roommate!

don't

let the other reviews

scare

you. People are

never

happy

hahahahaha. Review from Google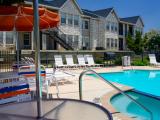 Mar 2019:
They always claim the city is working on the

water

pipes because they "busted" It's hard to have family over without them getting citations for being parked without a permit. Maintenance consists of a bunch of

rude

yuppie hippies who make the upper floor

smell

like

cigarettes

and weed. Gates

never

work and WiFi is super

slow

. It's the last resort to college students who have no where else to go. Carpet has dog

pee

stains

, I could

smell

it and used the UV light to see it.The contractors

don't

work diligently to correct the piping

issues

in Phase 1 and residents dont received communication regarding the multiple outages. When the

water

is off they direct you to take showers at the Rec, a huge

inconvenience

. But it is what it is.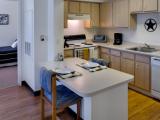 Feb 2019:
You definitely do

not

get enough for what you pay for! Absolutely

disgusting

! Our apartment was

infested

with

roaches

and when we tried to ask

help

from maintenance they

barely

sprayed the apartment.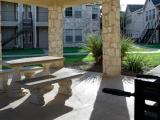 Feb 2019:
This is

great

community I

love

living at here I feel comfortable being here and experiencing

new

things and meeting

new

people.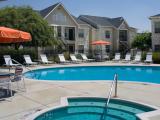 Feb 2019:
Awesome

staff/RAs. Going on my second year living here and it's really

convenient

and

affordable

, in my opinion.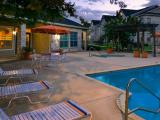 Jan 2019:
Do

not

get a lease here, or Chisholm Hall, because they are owned by the same private owner. You will

regret

it. Sign up for Alvarez Hall, Laurel Village, or Chaparell Village. Or even off-campus housing. I have been through

hell

with this place, and it is my biggest

regret

. Be a SMART Roadrunner. Review from Google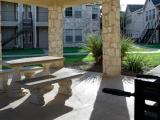 Jan 2019:
This place is definitely a

great

place to live in for incoming UTSA or college freshman. The apartment dues already include

water

, electricity, cable, and gas so that lessens the stress that many others have to deal with. The staff helps greatly if you're respectful and are needing assistance. There are programs all year long where residents can come learn or do

fun

stuff and win prizes. The apartments aren't nearly as modern as the

new

ones around UTSA, but if you get creative like me, you can really updo a place by cleaning and adding/using temporary items to make the place feel and look like home. They allow pets which is another plus. I lived here when I was at UTSA, and now that I'm at UT Health I came right back

due

to

not

having to

worry

about extra bills, my pet, the

great

location, and just the right amount of space for the pric Review from Google