Back to Previous
Close Tab
Additional Reviews
Jun 2019:
I lived at The District for the 2016-2017 school year and I

never

felt

safe

there. The back entrance was almost always

broken

(either the key fob

wouldn't

scan, so the apartment would just unlock the door, or someone just shattered the glass door to get in). For two weeks the door was shattered and the administration did

nothing

about it. Since it was so

easy

to get in, many homeless people came in during the

night

and walked the halls. Once, someone

knocked

on my door and yelled, "

Security

!". I looked through the peep

hole

and it was

not

someone associated with the apartment complex. I still shudder when I think about what that man could have done to me if I had opened the door. Parents, do

NOT

let your children live here. They are

unsafe

and could get seriously hurt. I have lived at The Vic for two years now and

love

it. I have

never

felt

unsafe

.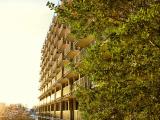 May 2019:
What an absolutely

awful

place to live. Pfalzgraf Communities is the

worst

. Everything the employees tell you is a

lie

. The

new

owners have spent

insane

amounts of money to make this place look

nice

. This is only skin deep. The apartments themselves get no improvements. They posted a picture with a kitchenette, maybe the display unit has one, but

none

of the rental units have them. Half the laundry machines are always

broken

. They are going to sell you on a half a dozen amenities, that they will lock

down

and take

away

with no explanation. The internet service they claim is fantastic is

unreliable

at

best

. Every floor floods during heavy rain,

bugs

are everywhere, the parking lot is always full of

trash

.

don't

be

fooled

. Review from Google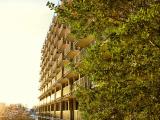 Apr 2019:
This is an

amazing

place to live, front desk staff are kind and truly

good

people, maintenance is always imoroving the building and is prompt to fix any issue in your room. They have renovated the building beautifully along with the courtyard, comouter lab, and pool.

Never

had an issue with

bad

neighbors, its

clean

and

safe

here. Couldnt be happier with my living situation here. Review from Google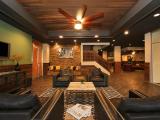 Mar 2019:
Although things are improving there are still a lot of things that need to be fixed. For example, the kitchen oven doors are

broken

and some of them

don't

work, and the kitchen

trash

overflows a lot. Then the game and computer room should be open 24/7, or at least way longer than midnight and 6pm. I feel like since we're college students our amenities should be geared towards college students. Most college students do their hw

late

at

night

or after work and class so it's pointless to have rooms like that when we

can't

fully utilize them so to the hours put on them. If cameras are in place their should be no reason why the both the gameroom and computer/group room

can't

stay open 24/7. The

security

for the building needs to improve as

well

. Other than that the district is a pretty

good

place to stay

I like

that everything is all included into one price and no overages. Also

I like

the

events

and

fun

things they do for the residents Review from Google
Mar 2019:
I have lived here for 2 years. 3 stars because although its far from

perfect

its hard to beat for the price in this area. First the

good

.

New

ownership has genuinely improved this place a lot.

new

paint, elevators redone, courtyard redone, better internet allegedly in the works. They put their money where there mouth is for sure. Also the staff is very

friendly

(The girl at the front desk has my name and room number memorized, and I

don't

even see her that much). and for the price its hard to beat being equal distance from the center of downtown and college hill. plus all the utilities are included. Just pay the rent and everything else is taken

care

of. Now the

bad

: heat and a/c is an ancient system that has to be switched over buildingwide, which results in 80+ degree apartments with no remedy in the spring when it starts to really warm up, and cold apartments in the fall when it starts to

cool

off Review from Google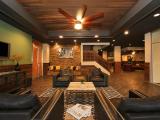 Mar 2019:
Hi! We are currently under

new

management with Pfalzgraf Communities and we will be unveiling our renovated resort style pool at the end of May 2019. We have also added a renovated unit as of March 2019 and this will be at a different market rate from the classic unit. We would

love

to invite you to

stop

by for a tour of our newly renovated amenities! We are sure that you would

love

it. Should you decide to lease for 12 months, we will also pay for one of your classes!! We look forward to seeing you soon!! Review from Google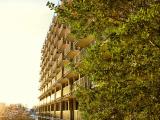 Mar 2019:
As a resident, I have always been greeted warmly by the staff and had an overall

positive

experience. As a parent, I would feel very comfortable with my son or daughter living here. The staff goes out of their way to interact with those residing in the apartments- this is very important to me, because it demonstrates their commitment to the community and the often young residents. I

would recommend

this place to others; it is

quiet

and condusive to a

positive

college experience. (No kitchens in the apartment also mean parents can rest easily, knowing inexperienced cooks

won't

burn

down

the place!) Thank you to the staff for this

wonderful

second home! Review from Google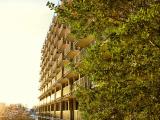 Sep 2018:
Nice

, peaceful place to live. Elvis Presley walks the hallways! Review from Google
Sep 2018:
I've been living at the District for almost 2 years and I have no

complaints

. The staff are really helpful and respectful which is a plus. Walking to and from my desired destination I feel

safe

because to get in the building you have to have a FOB and that's for all doors. The

new

owners are remodeling the building so it looks

nice

. As long as you come in before 5:30 you can take a

free

tour of the building. Review from Google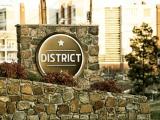 Aug 2018:
I was here for 2 years. August 2014 to 2016. They

didn't

have my carpet and bathroom fixed before I moved in. It's quite pricy I think. Before I moved in there were rumors about

rodents

creeping in, but I

can't

quite remember seeing one. The place improved a lot. Review from Google
May 2018:
No AC or Heat control.

Not

the most comfortably place to live. But a

good

price Review from Google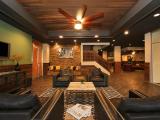 Apr 2018:
I've been living here for the past 4 months (Jan 2017 to April 2018) and have

zero

complaints

to post. All amenities are

free

and the office has always been helpful. A

new

company just recently took

new

ownership of the building and has been fixing it up, including paint jobs and maintenance work. The doors operate on FOBs so I've

never

felt

unsafe

. Review from Google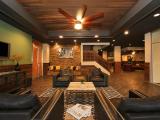 Mar 2018:
Pretty

great

experience and its a single bedroom its a

great

community and also comes with some

great

perks such as a

awesome

front desk and service from everyone there!

Friendly

,

quick

to fix small

issues

and they even allow

events

to be hosted in the lounge and for artist there to participate in the art of the building. If your looking for somewhere permanent this is

not

it , unless you live minimally and

don't

mind mind some rather small and minor

problems

that come at any building or place you live . kitchen downstairs , gym , and pool , also a

nice

lounge area to relax and do work. P.S

LOVE

THE STAFF Review from Google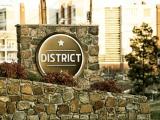 Dec 2017:
Awful

place to live if you're a college student. The wifi is

spotty

at

best

, really only working at the level a student needs it to during the middle of the day;

good

luck if it's after 8pm. The "

quiet

time" they advertise during

finals

week really means "time for all unnecessary maintenance." The entire week of

finals

I have been woken up at 7am

due

to the excessive amount of

noise

around the complex. The only thing keeping me here is the price, which quite honestly is becoming less appealing. Review from Google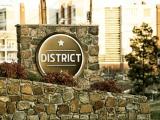 Aug 2017:
DO

NOT

LIVE HERE. Man, where do you even begin. This

old

building and its facilities require seemingly daily repairs, there is literally always something

broken

and

nothing

gets fixed

quickly

. One of the entry doors was out of order for over a month during my 2 month stay. The AC constantly

went out

, and when it was on it

wasn't

exactly effective, with no possibility of your room being below 74 degrees. The apartments have no lights! There is a tiny light at the door and that is it other then the bathroom. You could see the foundation between the end of the floor molding and the beginning of the floor. The hallways reeked of

mold

and cigarette

smoke

. The pool was open for all of 3 days before being

closed

and emptied

due

to

vandalism

. Wifi was

spotty

at

best

. Road

noise

is

awful

for those on lower floors. Elevators ran amuck and residents wer Review from Google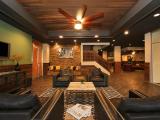 Jun 2017:
You get what you pay for. Safety was always a

problem

with the door constantly being

broken

or kicked

down

. The

noise

from tenants was constant. And most importantly, my apartment had a severe

mold

problem

that made me

sick

. It was

never

addressed and when I moved out they moved someone else right in. I

complained

more than once and wish that I would have taken it further. Do

not

rent here. Review from Google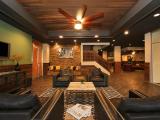 Apr 2017:
Management is

amazing

and

always helpful

, but be seriously

warned

, the internet is

AWFUL

. Really

slow

, goes off many times and jumps among different routers. The internet service providers can only do so much if the hardware on site does

not

function properly so it is fruitless to call them. If you are willing to pay more to get your own internet line this place is

great

. Review from 4/16/17 on Google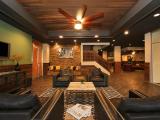 Feb 2017:
This was by far the

best

apartment I've lived in.

Quiet

place to live. The numerous amenities are a plus. I

enjoyed

the gym and pool the most. I also liked that it was secure access to the all buildings. Also there is usually

security

on staff at

night

, that was

cool

. My experience with the leasing office was

amazing

. Whenever I needed Tabitha or Gillian they were always available and willing to

help

. Definitely going to miss living at this place! Review from Google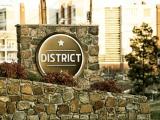 Jan 2017:
I have to say, I've been living here for about 4 months now and I

love

it! I

love

the leasing agents, who are so

nice

& helpful, and the price really

can't

be beat. It's unfortunate that a lot of the

negative

reviews I've read seem to be false in some way, as I have loved living here and knew what I was getting into upon move in. A lot of reviewers are

complaining

about the actual room itself, which you can get a detailed tour of before move in if you just ask, so

complaining

about that

doesn't

really make sense unless you

didn't

take a tour and had

no idea

what you're getting into upon moving in. But yeah, I have lived in 1 other apartment in Greensboro and in comparison, this place is The Ritz! Review from 1/24/17 on Google
Dec 2016:
The management at the District often times do

not

address the safety of residents in a serious way such as ensuring that everyone's

security

is of the utmost importance and also handling

problems

that are of a serious nature such as

assault

, stalking, and other

crime

-related activities. They need to update the building from start to finish so to better provide an adequate and holistic atmosphere for all those students residing within it's walls. The pool often times was

not

cleaned resulting in several moles and other algae-related organisms to grow within its boundaries. Overall, the complex needs to improve significantly and also do a more thorough background check on potential residents who are planning to call this place home. Review from Google
Oct 2015:
District at West Market, Is a

nice

place, in a

great

location in the downtown, Greensboro, NC area, The building has a remodel work out room, with

new

equipment, plus yoga room, at

great

game room, with 70 inch TV, The studios are painted, and remodel with

nice

furniture, full cable upgrade with internet that is Wi-Fi through out the entire building,

nice

plush swimming pool that is 9 feet deep in a court yard area, upgrade laundry room with

new

tile floors, and laundry price are very reasonable, The staff are very

excellent

, they have been patient with me thought all my

problems

, The building

well

kept up and

clean

, no

bugs

or

rodents

,

Great

atmosphere, with also a kitchen area with 3 flat top stoves to cook on, with a large,

spacious

dinning room. Review from 10/19/2015 on Google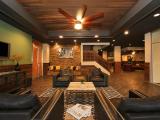 Oct 2015:
Such a

great

place very

quiet

and the view is so

great

and the staff are so

friendly

. My experience has been

great

every one is

great

nun

bad

to say about living here. Review from 10/12/2015 on Google
Oct 2015:
I've been staying at The District since August 2015 and I've been loving it. My experience here has been one of a kind and I

wouldn't

trade it. Here you can study in a peaceful environment and after studies you can go to the gym or even head to the game room for some

fun

. The staff here is

excellent

with assisting residents. The District is a

great

place to live giving you your own space for a

good

cost

downtown. Review from 10/5/2015 on Google