Additional Reviews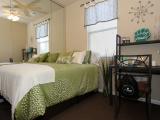 Jan 2019:
SPRING PLACE APARTMENTS IS A RIP OFF. Let me start with move in day, I moved to Greensboro in August and was really excited to be moving into my

new

apartment. I got there, and the process was absolutely the

worst

thing I had ever experienced. People had

no clue

what was going on, and they

didn't

help

you locate your room. I walked around for half an hour just trying to find out where my apartment was. THEN I got to my room and it was SO much smaller than the one I was shown in the tour. Everyone was talking about the sizes of the room being smaller than the ones they were shown. YOU ARE

NOT

GETTING THE ROOM THE ROOM THEY SHOW YOU WHEN YOU GO TOUR THIS PLACE. I

don't

even think that is legal. It's false advertising.

Not

to mention it

smelled

like cigeratte

smoke

and

dead

animals. The

security

of this place is

horrible

, the gate is ALWAYS

broke

Review from Google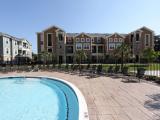 Sep 2018:
I wish I could give this place less than

one star

. Literally the

worst

place to live. They will

fool

you with the tours and make it seem sooo

amazing

when it is the EXACT opposite. DO

NOT

SIGN A LEASE HERE!!! From one student to another... DO

NOT

waste

the money. It is

not

worth it!! We

haven't

been able to use the pool since we moved in, the front gate is open 24/7 and has been since we moved in (almost a month ago), the maintenance people know

nothing

and do

not

fix anything. OH and theres no way out of your lease once you sign. Do

not

make the

mistake

of moving here. It is way too

expensive

for all of this to be happening. Review from Google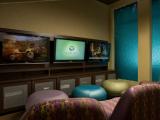 Aug 2018:
Extremely disappointed. My son was at Spring Place for about 7 months. We were told overages rarely happen and if they do it is minimal, split 4 ways.

Well

, we had HUGE overages EVERY month. Sometimes over $100 per person AND the heat

didn't

even work! This means the electrical bill was $500+ for this size space?? His apartment was freezing! So frustrating to

complain

every month about the bill and the temeperature and being told it was checked out and

nothing

was

wrong

with the unit. Other maintenance

issues

were also reported and

not

corrected. The dryer

never

got the clothes dry and made such a

loud

noise

you couldn't hear someone talk or

sleep

! The bathroom vent fan was deafening. Only one switch so it came on when the light came on. The room you get is

not

as

nice

as the model you are shown. Appliances and furniture are

old

. We

left

the p Review from Google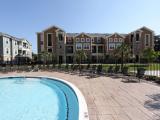 Aug 2018:
I drove from Philadelphia today to move my son into his apartment. What I thought would be a simple check-in process turned out to be a

nightmare

. The previous reviews were correct. This place

failed

to meet the basic standards which is cleanliness. The odor was horrific!!! I went to the check in desk to share my concerns and there were no managers present. Instead I was directed to one of the student workers that was in a "management role". She originally told me that everything would be fixed by Tuesday until I expressed that I was

not

leaving

my child in a room smelling like funky corn chips. I guided this young lady upstairs to the room to make her own assessment. Once she entered my son's room I showed her all of the other maintenance concerns including a

broken

door henge which does

not

allow the door to lock. This is a safety

issues

. T Review from Google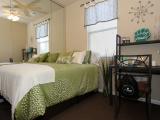 Jul 2018:
I wish I could give

zero

or

negative

stars. I would

not

suggest for ANYONE to live here this was the

worse

experience ever as far as student apartments. They hardly ever respond to emails, and over the phone questions aren't answered clearly. They are waaaaay too

overpriced

for the space that you live in. The areas are hardly ever cleaned.

Security

is definitely a

problem

the gate always out of order forcing residents to drive from the complete opposite side of the complex just to exit. The appliances are

TERRIBLE

! Our refrigerator constantly stopped working, the microwave stopped working, the oven would burn even after us cleaning it multiple times. The tub was

nasty

, as far as the lining of it made it

easy

for

mold

to grow around it. My roommate was

terrible

, she had a cat (even after me letting it be known that I didn't want pets on my Review from Google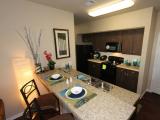 Jul 2018:
Overall

TERRIBLE

place to live. Absolutely

overpriced

for the amount of space

not

to mention the extra

charges

added each month.

Not

only is this place a money pit, the safety is

horrible

. The gate along with the street lights

never

work. It made me very uncomfortable and I felt it was unfair that they only keep the front portion of the complex lit. Property Manager was super

unprofessional

and more focused on his wife than the residents. Me and my roommate noticed several CSI vans and

police

officers however we

never

got an update or

crime

report. Leasing consultants are just looking for money and don't

care

about the residents. Several times I couldn't walk out of my apartment because of all of the aggressive breeds roaming daily. My rent always fluctuated and the overages were

ridiculous

. Please pay attention to your bill these people w Review from Google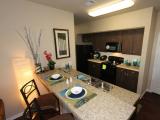 Jun 2018:
First I'm going to say if i could give

negative

5 stars

i would, first move in day was 2 days before school started, also the keys that i were given didn't work to the main door or my room and i kept having to go back and fourth, when i finally got into the room it was

not

even

near

the size of the model room they show in the tour. Also it

smelled

like a cigarette factory and looked like nobody had been in in the apartment in years! The sink wasn't attached to the counter top, it

smelled

like

cigarettes

so you could image how my clothes

smelled

and to top it off we had bed

bugs

, whoever they hired to

clean

the place didn't

clean

and when i say i have the

worst

roommates i mean

HORRIBLE

they were

not

clean

at all and the leasing office response was maybe they dont realize what they're doing🤨 and

not

to mention they had a dog that w Review from Google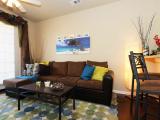 Mar 2018:
Katy was an

awesome

tour guide! She answered all of our questions and was super

friendly

. These apartments are

beautiful

and

perfect

for students. I would highly recommend. Review from Google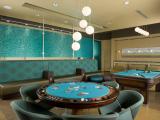 Mar 2018:
I've had a

bad

experience here. The only thing I really wanted out of this place was a spot to stay while I go to and from school. I thought $500 was a bit

pricey

but they seemed

friendly

and they were the only ones available in that area at the time. I

didn't

really know much about how to use the online services or even use my e-mail address, but I found out that a ton of extra

fees

had piled up in my spam folder eventually. The monthly

fee

is

not

"rent and utilities"; it's "rent, utilities, and some unforeseen outrageous bill

due

to weather conditions or the heater stopped functioning properly." The gate around the area is a

nice

touch but there are several

break

ins anyways. Feels pointless at times but I know it prevents some

crime

. I'm currently living here and the more I stay in this cramped place, the more it feels like a rip off. Review from Google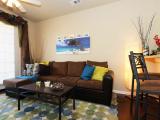 Feb 2018:
The access gate has been

broken

for months and the parking lot is

poorly

lit

due

to burned out lights. I have contacted the office and have

not

had any resolution. Do

not

stay here or let your kids stay here. It is a

Gun

free

zone that

doesn't

keep kids

safe

or secure. Auto

break

ins have occurred

due

to

lack

of

security

and kid are

left

in harms way without a way to protect themselves. This is Greensboro and it has

plenty

of

crime

. A gate would

help

control access and keep some out.

Never

ever stay here. when I call to

complain

and ask for a Regional Managers contact info I'm told they

can't

give it out. That's

sketchy

.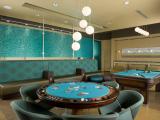 Feb 2018:
Disappointed in Springplace. My daughter lives there and the gates been

broken

for months allowing access by anyone. Parking lot lights out. When I call and ask about this I'm told it's being fixed. Months later still

not

done. Ask for management contact info and I'm told they can't give it out. Don't let your kids live here. No one should live here. Better options exists. Review from Google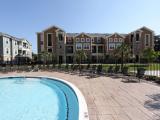 Feb 2018:
Spring Place was my first off-campus apartment. The leasing office staff are very sweet and understanding. The clubhouse and pool area are absolutely

beautiful

. My friend's and I were

lucky

enough to be placed in a townhome unit

together

. The townhouse as a w

hole

is a fairly

decent

size (especially for the price), however, the bedrooms are very small. There were lots of

damages

to our unit, including ruined blinds, torn and stained couches, stained carpet, and

hole

s in the walls. Also, my roommates and I have had $30-$60 overages with minimal electricity use. Rent tends to fluctuate for some reason; I've

never

paid the same amount twice which is very inconvenient because I

never

know how much I need to pay until it's

due

. Overall, the community has it's perks, but I would

not

stay here again nor would I recommend anyone else. Review from Google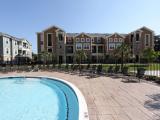 Feb 2018:
The work with what you need and make sure you have an unforgettable experience. The office staff is

nice

. Review from Google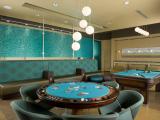 Oct 2017:
decent

place to live

nice

club house decently maintained rooms, but very

unethical

business. Was told before I moved in and signed my lease that you get a $25 credit to pay for your utilities and that very rarely do you ever go over. Come to find out the bill is only used for electricity from what I'm now being told. Now after getting

hit

with over a $40 utility bill you would see my frustration. The rent with the $25 credit

isn't

bad

but after these service

fees

and other utilities

fees

it becomes just as

expensive

if

not

more

expensive

than any other apartment. Will

not

renew lease unless something changes dramatically. Review from Google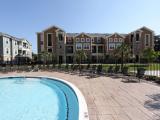 Jul 2017:
Signed a lease for the summer as I worked an internship since I

don't

normally live

close

. Move in process was fine, staff

nice

and

courteous

my first few weeks. The clubhouse and common areas are

nice

and

well

maintained. My issue was with the unit itself. When I applied, I stated I was

allergic

to cats in my roommate survey and that I couldn't live in a unit that has ever had cats in it or I would be

sick

the entire time I lived there. Low and behold they place me in a unit that used to have cats in it. I told them that they would

clean

it or move me to a

new

unit and they steamed the carpets, but I was still having

allergy

issues

. Today, as I was vacuuming the living room, I noticed that behind the chair there was a mass of black cat hair that honestly could have made a

new

cat. I guess they

didn't

move the furniture when they cleaned the Review from Google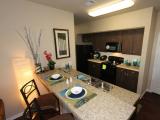 May 2017:
I've really

enjoyed

my time at Spring Place so much I decided to renew my lease. Aside from their comfortable setting and countless amenities their staff is

very helpful

. Shoutout to XXXX for the patience and kindness he extended me in assisting with my lease renewal. Review from 5/25/17 on Google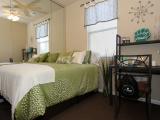 May 2017:
To being with, our move in day was an absolute

joke

. After showing us our first supposed living arrangement, which was already oppucpied by a resident who

didn't

know we were moving in, therefore the apartment was

trashed

. After requesting we move into a different unit, they moved us into a

filthy

,

unsafe

,

disgusting

living area. By that I mean, the carpets were filled with animal feces, the patio was filled with

trash

, and the majority of the appliances were

broken

.

None

of these

issues

were fixed until 2 weeks into our stay. Since then, things have been just

okay

. The leasing office severely needs to work on communication and

professional

practice. The complex as a w

hole

has its perks if you live around the right residence, otherwise, it feels

unsafe

and very

loud

. Review from 5/13/17 on Google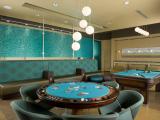 May 2017:
l have lived in Spring Place for two years. Maintenance here really

sucks

, they are unbelievable. My apartment heat and A/c has been

broken

since mid- February it is now April 12 2017 Maintenance allegedly fix the situation but air and heat still is

not

operational.I have put in a total of 3 work requests and called replied about the matter. Every month my rent is different. I am still paying full price for an apt with

broken

heat and a/c. Upon waiting to get a visit from maintenance they still continued to

charge

me with a

late

fee

which is completely unfair. I

don't

recommend living here also rooms are small, but the Staff is really

friendly

only bright spot. Review from 5/10/17 on Google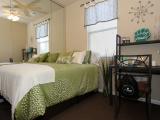 May 2017:
The year that i stayed at spring place, i had no

problems

or

complaints

.. Every time i needed something fixed in my apt, the staff was very attentive and responded

quickly

.

Not

to mention they did a

great

job every time. Its a

great

place for students to live if they're

not

wanting to stay on campus anymore. Review from 5/4/17 on Google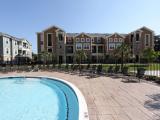 Apr 2017:
I really

enjoyed

my time here! The leasing office staff was always

friendly

and welcoming. There were always

fun

events

happening around the property. Also since I

don't

have a car having the shuttle to campus was very

convenient

. I would highly recommend living here if you are choosing to live off campus! Review from Google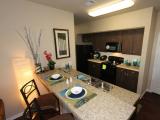 Apr 2017:
Spring Place is always very prompt when something needs to be fixed. They are very

friendly

and

polite

in the office and their

events

are pretty

amazing

. I would

definitely recommend

ed Spring Place to anyone who is interested. This is an

awesome

place to live! Review from 4/7/17 on Google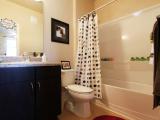 Mar 2017:
Love

living here!

Nice

quiet

environment, and

safe

too! Parking is always easier to find as

well

and the apartments feel just like home! The

best

part of living here for me is the bomb

free

internet they have, as a gamer I

never

have a

problem

. I highly suggest giving Spring Place a look at if you are a college student plus

free

bus rides to uncg so that's always

nice

as

well

. See you soon at spring place apartments :D Review from 3/24/17 on Google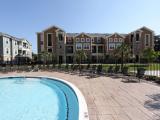 Mar 2017:
Staff is

great

and real

friendly

. they create a

fun

atmosphere but, they

aren't

fast

with maintenance, warnings only go so far you actually have to go to the office to get the messages

across

. make sure that or you're told 1 specific amount as far as rent... make sure they have that in the system because they will over

charge

you. this is my second year & my 1st year was way

worse

because they were so

unorganized

and kept overcharging us. be careful and keep an eye on those numbers. they're known for overcharging &

not

telling you last minute. Review from 3/5/17 on Google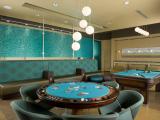 Mar 2017:
Service is

great

!

Great

staff, they get maintenance orders done in no time! If you ever feel uncomfortable all staff

is helpful

and open to talk to. Definitely a recommended apartment complex! Review from 3/2/17 on Google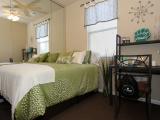 Feb 2017:
I have lived at Spring Place for the past 3 years and I have loved my experience here for the most part! The apartments itself are pretty upgraded which is

nice

and the complex is gated making myself and my roommates feel pretty

safe

. Although it is a bit aways from Uncg's campus, there is a shuttle that

runs

m-f for majority of the day/evening. The staff is very

friendly

and are

always willing

to

help

in any way that they can!! They always have a smile on their face when you walk into the office which I definitely appreciate. Maintenance is usually here in a timely manner if we ever have a request and they are always so

polite

. Review from 2/16/17 on Google