Back to Previous
Close Tab
Additional Reviews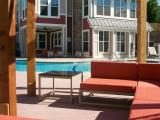 Oct 2018:
I️ have lived at Walden Station for almost a year . I️ moved here because I️t seemed to be the safiest place to stay based off the reviews and how much you are paying a month .My apartment has been

broken

into twice and we also live on the basement floor , the first time I️t was over the summer and they pretty much

blamed

us for keeping the window cracked . We took the necessary precautions they gave us so that we wouldn't get

broken

into again . Then two months later someone

broke

in and cracked our back Glassdoor . They

stole

our computers, our loved ones gifts and money . They fixed our back door and then put our couch infront of the door. We asked to be released from our leases and their response was find someone else to lease or they could move us to a

new

apartment when one became available, which would be no time soon being Review from Google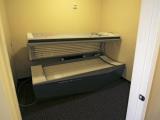 May 2018:
I had an accident, I was in the hospital and I had

no idea

when I will be discharged. As soon as I find out I email them that I can no longer live in my apartment on the 3rd floor. They tell me we dont have any apartments avialable on the first floor. Then with a letter from the hospital I terminate my lease. Then I find out even though I had a letter from the hospital and school saying that I can't climb stairs, Since the date I notified them of my

leaving

was

not

a month before I moved out of the apartment wasnt a month earlier, even though I was in the hospital with severe injuries, they did

not

give back my

security

deposit

of 715 bucks. This is so unfair! Review from Google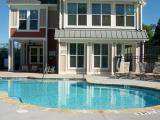 May 2018:
I lived here for almost three year, before

leaving

to move in with my fiancee. The 3 bedroom apartments are

spacious

and a very comfortable living space. The apartments are excellently situated

close

to nearby restaurants, a food lion, shopping areas, and UNCC, yet, they still feel a little secluded because of all the tress backing the complex. Roe is an

excellent

help

in the office and took

care

of me anytime I put in a work order or needed something. Review from Google
Apr 2018:
I've loved living here. The staff is extremely

friendly

and know their residents by name. Any time I've needed something addressed they've taken

care

of the issue within hours. Review from Google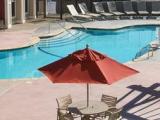 Mar 2018:
Had a

wonderful

stay subleasing at Walden Station during the summer time for an internship. I stayed 8 weeks and really

enjoyed

my unit. Room was very

spacious

and I got mine own bathroom.

Affordable

rent and parking included. In fact, during the summer time, I got to park outside of my unit without any

problem

. Management was very

nice

and helped whenever I needed them. Really

quiet

neighborhood with lots of nearby food options. Would

definitely recommend

! Review from Google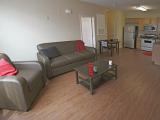 Mar 2018:
Son has had a

nice

stay here. The apartments are

nice

and

well

maintained. The biggest

problem

I see is the location of the

new

light rail station

near

the apartments. The light rail is going to bring more

crime

to an already

crime

ridden University area. Today, March 19 2018, approximately seven vehicles were

broken

into and only 3 days after the light rail was opened. Review from Google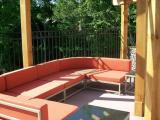 Jan 2018:
Visitor parking is

terrible

. Sometimes there are

never

any visitor spots open and they put a boot on your car within minutes if you park in a regular spot Review from Google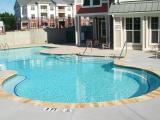 Jan 2018:
CURRENT AND FUTURE RESIDENTS

BEWARE

. LMS Parking monitors the lot for parking passes. They will boot ANY vehicle (including residents) that do

not

have a pass. My son had mechanical

issues

with his Jeep and drove another car for 2 weeks. The office told him to park the car at the end of the residents parking area and

never

mentioned a temp parking pass. He woke one morning and the truck was booted. He went to the office to ask about the boot and they then informed him that he needed a temp parking pass. He had to pay $60 to have the boot removed. The manager, Corey basically called my son a

liar

simply because he could

not

remember the name of the employee he spoke to. Corey said emails were sent to notify residents of the parking policy. Emails were

never

sent and the letter did

not

mention a temp pass. LMS is

rude

and mgmt is

unprofessional

.

BEWARE
Dec 2017:
If you're a pet owner look some place else. They

test

fire

alarms

practically weekly which often requires they need to enter your apartment. Or they'll post 'inspection

notices

' then

not

actually come for the inspection. Of course they choose to do all of this on weekdays

not

the weekends. For any dog or cat owner, that knows anything about the law, you know it's

not

wise to have to have people in your apartment with your pet when you're

not

there. Because of their 'inspections' and

fire

alarm

tests

I've had to skip classes, which have affected my grades. Review from Google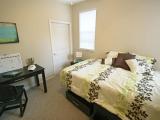 Aug 2017:
This is an

AWFUL

apartment complex. My friend subleased from them and the morning after she moved in, she woke up covered in bites.

Pest

control came out and it turned out that the apartment was

INFESTED

WITH

FLEAS

!!!

Pest

control told her that it would take 3 weeks to abate them, which was the duration of her sublease. She obviously wanted to

leave

, but after spending a week talking to the apartment complex, they told her that if she

left

, she would be responsible for the rent. Are you kidding???? By the time she turned in her keys (which was only a week after her arrival), she had paid $614 for a room she couldn't live in and had over 100

flea

bites all over her body, some of which had turned into open wounds because she was

allergic

to the

flea

bites. They also

charged

her $160 in

fees

when she applied, which they did

not

tell her about up Review from Google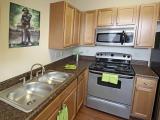 Jul 2017:
Lived here for two years while I was in graduate school, easily the

best

apartment complex I'd lived at. Management was

easy

to work with and any maintenance

issues

I had were usually resolved within a day. Review from Google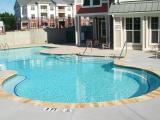 Jun 2017:
I wish I could give this place more STARS!! Roe is super sweet and always takes

care

of everyone! I absolutely loved staying at Walden Station. Being a student at UNCC I stayed at 901 Place when I was sophomore mostly because of their

decent

prices and you get what you pay for. That place was filled with

bugs

and maintenance

issues

. Then I moved here!!! I had a one bedroom which was

amazing

as a college student having your own apartment in this

beautiful

complex,

LOVE

!! I

never

had any

issues

, they take such

good

care

of their apartments and I always felt

safe

. Then I had to move

due

to prices going up, now I stay at The Flats at Campus Pointe, its

night

and day compared to Walden Station. Definitely LIVE HERE!!! You'll

love

it! Review from Google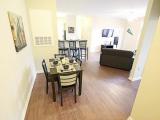 Jan 2017:
Moved to Walden Station after transferring to UNC Charlotte and could

not

be happier with the choice I made! The apartments are

great

, my neighbors are so

nice

, and the office staff is

amazing

. Maintenance always there when you need them, and anything you could need in walking distance.

wouldn't

live anywhere else in Uni City! Review from Google
Jan 2017:
Would

not

suggest that anybody lives here. management

sucks

. parking

sucks

.

security

sucks

. and it's

not

worth your time or money. you've been

warned

. Review from 1/2/17 on Google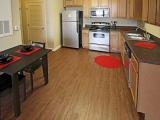 Dec 2016:
Great

community that is

quiet

and

safe

. It is a short walk to the university which keeps you from having to buy a parking pass. Roe in the office is always

very helpful

with anything that you need.

Best

off of campus housing for UNCC students. Review from 12/3/16 on Google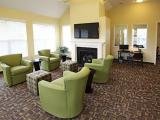 Jun 2016:
I

love

living here!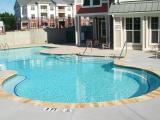 Apr 2016:
I just moved into Walden Station to sublease and renew for next year. So far I

really like

it! The community is really

nice

, and everyone is really

friendly

.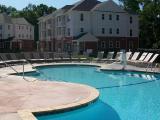 Feb 2016:
I have lived here for three years, and

am renewing

to live here for a fourth! Location is

great

and management has always been super helpful any time I have ever had a

problem

. I

love

how small the community is, and its

nice

to know your neighbors and everyone at the pool.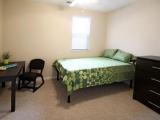 Dec 2015:
The

positive

is that it is only 15 minutes

away

from UNCC. However, be careful when reading reviews because they used to have promotions giving

away

gift cards for all

positive

reviews.

Notice

how they are around the same time.
Nov 2015:
The current management is the

worst

management that you would ever see.

Never

rent here. I'm

warning

you! Review from 11/1/2015 on Google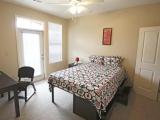 Oct 2015:
I

love

Walden Station. I am living here for the second year in a row for multiple reasons. One reason I stayed was the staff, they are always

friendly

and helpful. Another (major) reason I stayed was the LOCATION, these apartments are seriously in an ideal location. I walk to school (no $500 parking pass for me). I can also walk to Food Lion, Kohls, Boardwalk Billy's, and other locations in walking distance (there are many). I

love

the fact that the apartments are

furnished

, have patios, and have all the utilities bundled in with the rent. Overall these apartments are probably the nicest and most

convenient

student apartments in the University Area. Review from 10/18/15 on Google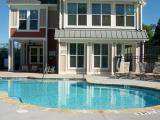 Aug 2015:
It used to be way better with the

old

management. The

new

manager is a b****. if you are wondering why they have 4.8 stars?

well

, they invited residents to give them

5 stars

in a chance to win a gift card.

notice

that most of the reviews were published in the same time. Coincidence? hmm, I

don't

think so. Review from 8/25/2015 on Google