Apartment Reviews
Back to Previous
Close Tab
Additional Reviews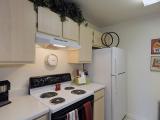 Oct 2019:
Good

complex and

nice

staff. They helped as much as they could. Struggled to get ahold of key people. Especially after

leaving

& trying to discuss move out

charges

. Review from Google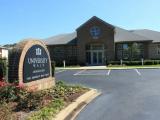 Sep 2019:
Poorly

ran apartment complex, the staff is super

nice

and they do their

best

. However, they are students so there is only so much they can do. As for the actual apartment, you are getting so little for what you pay for. The complex is so

old

and we found

mold

in our apartment. For 100 more dollars you can live in a really

nice

townhouse apartment in Millennium one.

Not

to mention, the complex owes me money, it has been 2 months being moved out I still have

not

received a check. I have emailed the manager 3 times now, and I

left

messages for her asking her to call or email me.....who knows if I will get that money back at this point. Review from Google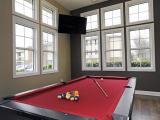 Sep 2019:
If I could

leave

this facility

0 stars

I would. This place is an absolute

joke

as you are constantly being

charged

overages without any explanations. It will be two or three months later before you are

charged

"overages" and was

charged

for

fees

once moving out 6 weeks later. A

terrible

way of doing business and an attempt at stealing your money. DONT LIVE HERE Review from Google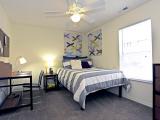 Jul 2019:
I typically don't

leave

reviews but this is beyond frustrating at this point. Other than the

convenient

location, I would

not

recommend this place to anyone. The

problems

started shortly after moving in with gnats (they were there the day we moved in so it was

not

from our

trash

), refrigerator constantly

leaking

, a

rotten

milk

smell

on my carpet,

pests

, and more. The front gate is

barely

ever working and staff once

left

our front door

unlocked

when coming into our apartment during Thanksgiving

break

. I decided to sublet my unit over the summer and multiple staff informed me that I do

not

have any more financial responsibility. I moved out on May 11. In June, I received a bill for rent even though I do

not

live there and a

new

tenant is in my unit. I was told it was company policy to pay rent the month a

new

tenant moves in and get a prorated reimbursement. I don't understand why its prorated if I didn't live there at all and no one ever informed me about this "policy" until AFTER I saw the bill Review from Google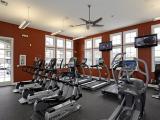 Apr 2019:
There are better options for the price... overall just a very rundown place with

average

amenities. However the location is very

convenient

. Definitely explore other options before signing a lease here. Review from Google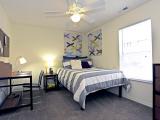 Mar 2019:
I

love

living here is it so

close

to campus, only a five minute walk to some of the main buildings on campus! The rooms are

not

as renovated as some complexes but I

don't

see that as a

problem

. It is so much bigger inside the rooms than other complexes and most rooms have carpet, which makes it feel like home.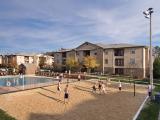 Nov 2018:
Despite students being

irresponsible

on occasion, the staff handles maintenence and saftey

issues

well

. They are flexible and

friendly

towards student needs. An

easy

walk

across

from East Deck. Review from Google
Nov 2018:
SHOULD BE -

5 stars

! Uwalk is a

terrible

place to live. The management tries to get as much money out of the residents as possible. They try to fine you for anything, they have overcharged electricity without telling you how much electricity you actually used. I know of friends that lived here that contacted the electricity company and verified the actual amount electricity they used and the apartment manager overcharged a lot from month to month. They are ILLEGALLY overcharging and I highly recommend residents that can afford a lawyer to confront the management about this The manger, Taylor Higdon, is a

terrible

person. She

doesn't

care

about the residents and just tries to get as much money out of

sorry

college students. They pay students for

fake

reviews. The "

security

" is racist and harasses residents. Overall the apartments are

old

and Review from Google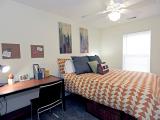 Nov 2018:
University Walk is a very

convenient

to walk to campus, but that is the only

good

thing about it. The apliances are

old

and frequently

break

, they have a

bad

bug

problem

in the winter. University Walk often boasts about having the largest pool in the university area, but it was

closed

most of the summer the two years I lived there. The gym is

nice

but often had no cleaning wipes, I contracted ring work my senior year that I attribute it to my daily gym visit. Maintenance and the front office frequently enters with no

notice

, once

leaving

a large

hole

in my celing with an industrial fan pointed at it to dry a

leak

from an apartment above. Attached was a note that said "do

not

unplug" but

not

enjoying the sound of a jet engine at

night

made me decide to unplug it. The

hole

was

left

unaddressed during spring

break

with no explanation untill much Review from Google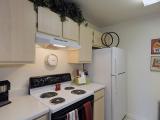 Nov 2018:
This is honestly one of the

worst

places in Charlotte to live. I have lived here since March, and I have had

nothing

but

bad

experiences. The maintenance is

lazy

, incompetent, and inappropriate, looking at our bodies and

not

our faces. The management team only does enough work to explain how all the residents are

wrong

, and they're right in everything they do. They

charged

me a $135

late

fee

despite paying my rent on time, and they are constantly

charging

my unit unexplainable overages, claiming it's electricity despite us doing everything we can to keep the usage low. They claim it's included in the rent, but if we're constantly going over the cap because it's that low, be honest in your advertising and

stop

charging

frivolously. The maintenance team drives recklessly around the complex, almost

hitting

my car several times. The fron Review from Google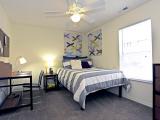 Oct 2018:
A typical college-style apartment complex where you'll get

charged

for anything they can

get out

of you. Lived there over a summer with two other people who all worked full-time, and we somehow went over our electricity allowance by $45 dollars every month. (Despite the fact that no one was home and everything was turned off more often than

not

.) The apartment was significantly cleaner when we

left

than it was when we arrived, yet we still had to pay a "cleaning"

fee

.

Not

to mention, the only way way you can pay online for things is by paying a $19 convenience

fee

. It's 2018 and people still want you to pay with money orders??? If you plan on living here, make sure you keep everything

well

-documented. Take pictures of the common areas when you move in and be thorough with the

damage

sheet, otherwise you'll get

charged

for whatever they c Review from Google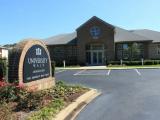 Aug 2018:
One of the

worst

experiences of my graduate life. Extremely uncourteous staff, tardy and delayed responses to maintenance requests. Used to face Unpredictable internet outages that didn't get rectified for days. Management is really

poor

and incompetent. The office also

refused

to share the gate access code so all food deliveries had to be personally answered, as we had to walk almost half a mile from our apartment to the front gate. Also faced a

ridiculous

list of

charges

upon moving out, even though I cleaned the shit out of that room for days right before exiting.

Never

again!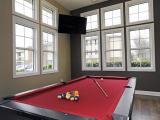 Aug 2018:
The

worst

place to live honestly. If I could give them

0 stars

I would. They are beyond incompetent. They would take weeks and even months to come get anything fixed. There were

bugs

everywhere and when I called for

pest

control they wouldn't

help

me with that. They

charge

you for every single little thing you do.

Awful

service by the ENTIRE staff!!!!! I seriously do

not

ever recommend this

awful

place to anyone. Review from Google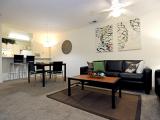 Jul 2018:
Can't wait to move out of this place. I'm usually pretty

easy

going but this place continues to

anger

me. Maintenance is in and out of my apartment unannounced more than I do.

Not

to mention every time they come in they make/

leave

a

mess

and most recently

stole

something personal of mine. Live here if you want but privacy is

not

something they give you. Review from Google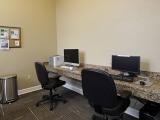 May 2018:
I have been in the apartment I am in for a little over a week now. I am really enjoying the atmosphere and the facility. I saw some other reviews that give it

terrible

ratings and it

sucks

because no apartment complex will be

perfect

. And to think about the price and everything we get, it is a really

good

deal. I have also found the staff to be very patient and understanding with me. Taylor in the front office has been especially fantastic with communication and helping me get the right documents

together

. I have had one

roach

in the vent in my bathroom but luckily he was

stuck

in there. I am

not

saying this to make anyone grossed out but it is the south, it gets hot and those suckers are trying to find

water

. He came to the right place but he was

not

welcome. So all in all, I know it has only been a week, but I am very satisfied and enjoyin Review from Google
Apr 2018:
Took a tour here a couple of months ago and their staff was super

friendly

! Their pool is

great

and they have an extensive gym facility! Review from Google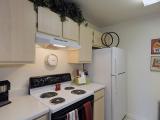 Apr 2018:
Uwalk is an

amazing

place to live, My boyfriend has lived here for the past 2 years. It is a

close

commute to campus and the leasing office is very kind and always understanding and on top of things. Review from Google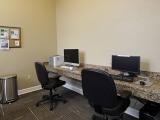 Mar 2018:
The only

positive

of this apartment complex is the location. The management staff is unbelievably incompetent. Maintenance is

not

only

poorly

executed, it is managed in a way where they

blame

everything on the resident and WILL

charge

you for

damage

that your lease agreement explicitly says is

not

your responsibility. Would HIGHLY recommend living anywhere else. Review from Google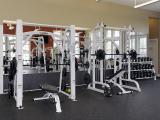 Feb 2018:
This apartment complex is

run

by some of the most incompetent management. They brought in

new

management, but they are even

worse

. I have lived here for two years and only do so because of the

convenient

location but I WOULD

NOT

LIVE HERE again. Multiple times they have over

charged

us for our electricity bill and only when we spoke to the accountant did they fix they

problem

. Maintenance is also

terrible

and

doesn't

know what they are doing. The wifi also

sucks

. Also

don't

trust a lot of the

positive

reviews because they were giving

away

bribes for it about a year ago. And there are squires in the walls. Review from Google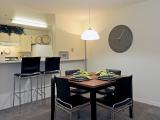 Jan 2018:
My roommates and I were

charged

for a missing cable box in the common area. According to the staff, it was in the common area. It

wasn't

on the condition report when I moved in so I

didn't

even know to look for it. We were given a move-out guide later, and inside of it said there is suppose to be a cable box in the unit. The staff uses a different checklist than the residents which sets residents up to be

charged

!Since the staff saw it, and I

didn't

know to look for it or was able to verify its presence during move in, I couldn't dispute it. THAT IS A HUGE FLAW IN THE MOVE IN PROCESS AND NO, IT IS

NOT

FAIR. Review from Google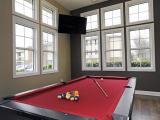 Jan 2018:
I

love

in University College at Prairie View A&M University and my experience from last semester was

excellent

. There were always

events

going on to keep us entertained, it was such

easy

access to get in touch with maintenance. I'm very

happy

with my freshman year so far. Review from Google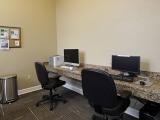 Jan 2018:
Living here is

awesome

! It's very

convenient

for any student ,

due

to needing to walk to class and

not

having to

worry

about finding a parking spot on campus. The staff is very patient and willing to

help

at any time . I would

definitely recommend

staying here for any college student ! Z Review from Google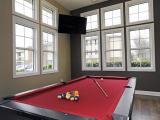 Jan 2018:
From the moment I moved in you can see there's no

trash

around the buildings. When I entered my room there

wasn't

any

damage

. When you need maintenance they come as soon as possible. The employees are very

friendly

. Review from Google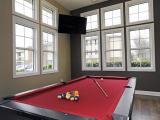 Jan 2018:
Living here in University Village has been

awesome

!!! Since my freshman year I've lived here and live the amenities and

new

appliances. It's

spacious

, modern, and the maintenance staff is swift. I'd recommend living here for your college stay. Review from Google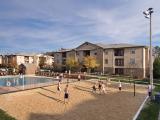 Jan 2018:
This is a

beautiful

place to live! You have a

nice

spacious

room to call your own that you can lock for privacy and a

nice

size bathroom. The amenities that are included are

well

functioning and the wifi is

great

! I highly suggest living here!! Review from Google