Back to Previous
Close Tab
Additional Reviews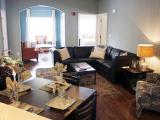 Mar 2019:
PEEVED MOTHER!!!! Photos & video footage of the

leaking

ceiling from my daughter's room attached. As a parent of a UNC Student who resides at University Village, I'm very

unhappy

and disappointed that Gavin Short, the Regional Manager

refused

just today to do the right thing and ensure my daughter be adequately compensated for her ENTIRE loss that has occurred from a leaky ceiling that dates back to Hurricane Michael 4 months ago. Finally, after several rainfalls and many

complaints

, University Village

changed

their roofing vendor to repair the

problem

just this week admitting that the prior roofers

didn't

adequately fix the

problem

before. My daughter was displaced from her room for over a week recently and had to travel back home and stay with friends costing her time

away

from school and ultimately a failing grade (as an honor student) because she

didn't

sleep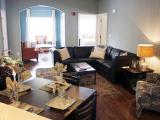 Jan 2019:
The

pros

: Many

events

with

free

food Private room and bathroom Separate leases.

Free

clothing Maintenance responds

fast

Shuttle to uncc The

cons

: Lots of weed

smoke

(the office does

nothing

)

Loud

neighbors Roommates (I have one who

isn't

the nicest) the others are fine

Rude

maintenance

Rude

older workers

Cheap

everything in apartments Paint all over the floors and things

falling

apart

. Window

leaks

Walls are very

thin

!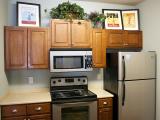 Feb 2018:
I have

love

living here! I have lived here for the past 3 years and have had some

issues

but the office have solved them and the maintenance team is

fast

!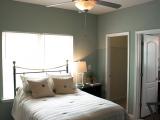 Feb 2018:
I've lived here since August 2017. Any

problem

I've had have been fixed almost immediately so that's

nice

. The staff are all

friendly

and helpful but my only

complaint

is that maintenance sometimes doesn't

knock

and they just walk right in, which usually is fine but there have been times we're getting dressed or something and they just walk in which is an invasion of privacy. Other than that University Village is

nice

and they give out a lot of

cool

/useful SWAG. Review from Google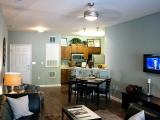 Feb 2018:
I spend more time looking for parking than in the classroom learning. The

struggle

to find parking alone will ruin your learning experience. A lot of the professors have strong accents. The staff at the parking and transportation services are

rude

— they will hang up on you after keeping you waiting on hold & no it's

not

an accident. The students

wear

other school mascots and apparel (App, NCSU, UNC, ECU, etc). It feels predominantly hybrid as it is hard to get involved in school activities since the football team is

garbage

and parking is

expensive

.

Avoid

the university health insurance as the price rises each semester ($1200 in Fall 2017) and the copays and deductibles are

ridiculous

. I

never

felt cheated out of an education until I came to UNC Charlotte. Please please please do your research when choosing a university as your learning en Review from Google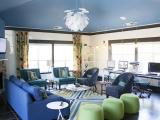 Jan 2018:
UNCC used to be a

great

commuter school that people chose because of its affordability and value. Because of overcrowding and

questionable

hiring decisions, that is no longer the case. The Bioinformatics Department and all of its faculty and staff are

wonderful

, though. Review from Google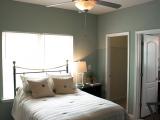 Jan 2018:
Out of 5 classes 4 are in online textbooks, this is absolutely

unacceptable

. This school is filled with

lazy

teachers who

cannot

teach nor create their classes. This entire college relies completely on online textbook manufacturers to create the courses. I came to college to learn from experts

not

pad the wallets of Pearson and Cengage. Review from Google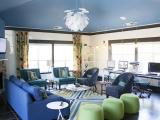 Dec 2017:
University Village has been a

great

apartment complex to live in. I moved in this past August and move in day could

not

have gone any smoother. My apartment looked

awesome

and they did

great

with roommate matching! I couldn't have asked for better roommates to have my first year in America. The staff worked really hard to

help

me secure a lease here as I am an international student. They went above and beyond to make my application process

great

. What I

love

most about living here is the resident

events

. They had a Thanksgiving dinner the week of Thanksgiving and are always giving out

free

food! My only

complaint

would be the internet was a little

slow

when I first moved in, but my leasing agent Robert suggested I get a router and I

haven't

had a

problem

since. I

definitely recommend

living here! Review from Google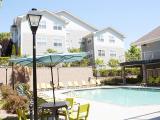 Dec 2017:
I

love

the teachers and would give more than a

one star

but since the parking services are so

crooked

and extort money out of their students with

ridiculous

citations; I

cannot

. Carol Ross was simply

rude

. Talks over you and

won't

let you get a word in or finish a sentence and defiantly will

not

listen to what you have to say. I mean for goddness sakes most of us are

broke

college students and have a lot more to

worry

about than getting

charged

a

ridiculous

amount after paying over 500$ for the permit. Please be more considerate PATS, future students

don't

need you breathing

down

their necks. Review from Google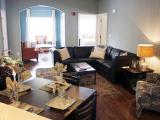 Dec 2017:
I did

not

encounter any

issues

in my 2 years living at University Village. The staff was

quick

to

help

and the rooms were

great

size. My only

complaint

would be parking availability because getting a

close

spot was

not

always guaranteed. Otherwise, I had an

enjoyable

experience here! Review from Google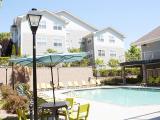 Dec 2017:
This is a

great

place to live.

Fun

activities for residents with

free

food. I did have an issue with my first roommate when I moved in, but the office staff helped me find a

new

apartment with

great

roommates. Review from Google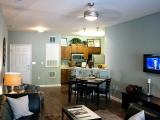 Dec 2017:
After first moving in, I wasn't too sure that this property would suit me

well

. I

quickly

learned that

not

only does it suit me

well

, I

love

it. The amenities are top notch, the accessibility to campus to is within a 5 minute drive, and the helpfulness of the clubhouse and leasing agents made my transition as

easy

as it could be. Definitely renewing! Review from Google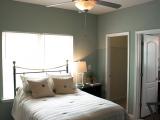 Dec 2017:
UVC is such a

great

place to live! The

best

thing is how helpful the staff is and they really worked with me when I had

issues

with my apartment. Compared to other apartment complexes in the area, they are one of

best

! I would definitely suggest people live here! Review from Google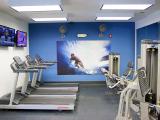 Nov 2017:
Love

this school.

Beautiful

campus,

great

on campus housing options. Engaged student body and faculty. Review from Google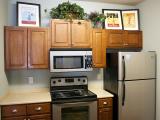 Jun 2017:
I have been

stuck

here at University Village for almost 2 years now. Stay

away

from this place at all

cost

. Management does

not

care

about their residents as I have had several emergencies and no

help

from management. First year I decided to do random roommates and was placed with a 29 year

old

with a serious

criminal

record. I also informed the office about being

allergic

to fur and found out that one of my roommates was hiding a cat and dog in the place. I informed management immediately and

nothing

happened. Review from 6/9/17 on Google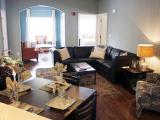 May 2017:
Not

a

terrible

place to live really. The area is usually

quiet

and the office is somewhat helpful. The apartments are

overpriced

, but you

don't

get any overage

charges

so I guess that makes up for it a little. There is a

lack

of office hours. They're

not

opened on Sundays and on Saturdays they're only opened for a short time. They

close

for every single holiday and usually

close

a day before and a day after the holiday. So

good

luck getting your packages or calling/visiting the office if you have a job or go to class most of the day. The gated entrance is a

joke

. When you put in your code the gate stays open for at least 1 minute, and then the gate is motion sensored so as long as cars keep going through the entrance it will stay open. Review from 5/13/17 on Google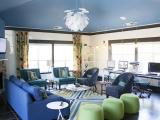 Apr 2017:
Management is absolutely the

worst

. When I lived there, one roommate had a dog that was against the lease approved breeds and bit two of my friends but still XXXX said there was

nothing

that they could do to remove the dog. Also, a roommate had her boyfriend living with her which is also against the lease and made living very uncomfortable. I went and spoke with XXXX again and she was supposed to send a

notice

and he was supposed to

leave

but

fast

forward months later and it's the same situation. Regarding the property: the internet

never

works, the locks on our main door to the apartment was

broken

for months as

well

, and the shuttle was

never

on schedule for the pick up from campus. Review from 4/13/17 on Google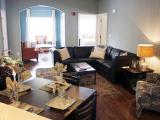 Dec 2016:
I

love

it here! Office is very

nice

, maintenance works

fast

and effectively.

Love

my apartment. Review from 12/31/16 on Apartment Ratings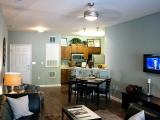 Dec 2016:
When I moved in there were many

damages

and the upgraded furniture I was supposed to get was

not

what I got, but the office did handle it

well

and

help

us out. There is also a lot of

trash

everywhere

due

to other residents sometimes and I believe maintenance should

clean

it up instead of it sitting there for a week until I get so annoyed that I'm the one who picks up other people's messes just so it

doesn't

look so trashy around my apartment. Also maintenance needs to come when I'm there and I've said this many many many times and the office or maintenance still

can't

get it through their heads. Review from 12/19/16 on Apartment Ratings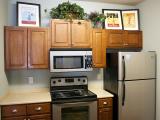 May 2016:
If you want

nice

place to live please refrain from looking here. The have

good

property manager but the townhouse that we rented out was

not

cleaned at all no communication on

change

of roommate. Also place is

not

very roomy and has no space to eat. The bathrooms are very small and the toilets are even smaller.The maintenance guys are very

good

about getting things done in a timely manner. Overall

problems

with some of their agents and bus transportation. The amenities are

useless

because of the fact everything closes at 6pm. These are picture of the inside when we moved in, on the first day. Review from 5/8/16 on Google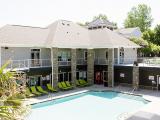 Apr 2016:
This is a

terrible

,

dangerous

apartment complex, with the

worst

management I have ever experienced. My daughter, who is on her own for the first time, as an out-of-state student, took over a sublease here in January. We thought it would be

safe

since it is RIGHT BY THE UNIVERSITY, but it has been a

terrible

disappointment. She has reported

gunshots

before, which I was reluctant to believe until we went up for a visit and saw what looked like abandoned cars with BULLET

hole

S IN THEM. They were there for most of the time my daughter has been there. Also, on our visit, there were piles of

smelly

garbage

outside buildings...my daughter's building included, all weekend long. We would have thrown the one pile out ourselves, but frankly, we

worried

about

dirty

needles, as there are

drug

deals and partying that goes on regularly. Review from 4/18/16 on Goog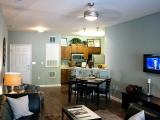 Mar 2016:
I would

not

send my

worst

enemy to this place. I have

never

felt this

unsafe

in any other apartment living area than at University Village. University Village at Charlotte looks really

nice

during the day but as soon as the sun goes

down

it becomes a place that you don't want to be walking around alone. On Friday and Saturday

nights

there is probably about 30-100 people hanging out in the parking lot of where I live. These people

throw

bottles and cans all over the parking lot and

scream

and blare their music with subs so that the w

hole

building shacks. I have also seen many

drug

deals from right outside my window involving

gun

shots which makes me

not

even want to exit my apartment from about 10pm-5am because of all of the commotion happening right outside. Last week there was a girl held at gunpoint in the parking lot and the apartment complex didn't even n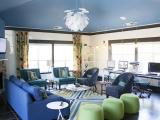 Nov 2015:
love

the staff. maintenance fixes everything.

love

it. Review from 11/13/15 on Apartment Ratings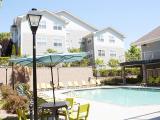 Oct 2015:
I lived here for 2 years. Mainly just because i

didn't

mind my roomates and i

didn't

want to move again. But the office staff

never

responds to maintenance requests or and phone calls in that matter. Our AC and heat would

break

down

and it would take MULTIPLE trips to the office after countless phone calls for anyone to be sent to check on it. Our bill went up to over 300.00 in the winter bc the heat was

broken

, and we were all

forced

to resort to small heaters in our rooms. Other than that, the apartments are

spacious

and

I like

d my privacy. However, I will

never

ever live here again. The office manager is

rude

and she is very condescending. Review from 10/22/15 on Apartment Ratings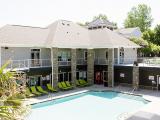 Oct 2015:
It's a

great

environment to live in! It's

not

the newest or nicest, but it is home and

nothing

beats home! The furniture that comes with the room is also very comfortable and a

big

plus instead of having to purchase your own! Review from 10/20/15 on Apartment Ratings