Back to Previous
Close Tab
Additional Reviews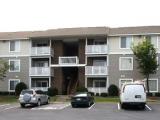 Jan 2018:
Cheapest places around campus. 4 bed/4 bath is

nice

. Don't expect much and you'll be ok with it. Maintenance requests are taken

care

of really

fast

Review from Google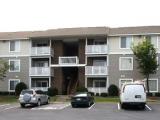 Mar 2017:
We have lived here for 4 years. They are the

best

location and cheapest property for every person to have a private bathroom. We checked around. We lease from University Rentals and have had no

problems

at all. It seems some people are silly and

complain

about nonsense. We play sports at the intramural sports complex next door which is very

convenient

for us. We are very

happy

with the location and the price. Review from 3/21/17 on Apartment Ratings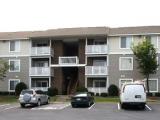 Jul 2016:
I've live here for 2 years and going on 3. I highly recommend it here because my apartment is really

nice

,

great

rent and I can walk to campus. I

don't

even need to buy a campus parking pass.

Great

place to live. Review from 7/19/16 on Apartment Ratings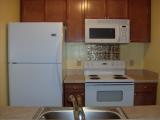 Sep 2014:
We are 4 girls living here for 2 years and staying for our Senior year. We have all been very

happy

and satisfied here. It is definitely the

best

location and value for the rent. By saving money I will have a lot less student loan debt after I graduate. Also, very

good

parking lot areas for tailgating before we walk to the football games. Review from 9/30/14 on Apartment Ratings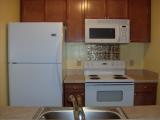 Jun 2014:
As a resident of University Terrace, I can tell you that you will see some

bad

reviews from people.

Beware

those reviews. University Terrace is one of the lower

cost

options because it was built before most of the other places off-campus at UNCC. Because it is so

affordable

, yet really

nice

, other communities get filled last because they are typically

overpriced

, so they have people put in

bad

reviews. Come see it for yourself and decide- it's a

great

place and save your money! To spend 500+ a month while you are in college is

STUPID

. Save your money!!! You

don't

need granite countertops and

stainless

steel appliances and tanning beds and weight rooms even pool if you're paying for it but may

not

use the stuff. Your job is to study and save up,

not

live in luxury at 19 years

old

- that's DUMB.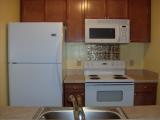 Jan 2014:
PLEASE DO

NOT

MOVE HERE i dont know how clearly i should emphasize anymore..i have been living here for 3 years....since 2011...it was ok in the start..300 everything included..

great

deal for someone in college...but trust me its

not

safe

..there are a lot of

creepy

people hanging out in UT ..i am a girl and i do

not

get out

late

night

or come into my apartment at

night

without my bf..its that scary...my roommate got robbed while she was going

down

the stairs...its that

crazy

...a lot of indian ppl live here..but they are always in groups but some have been robbed...its just one of those

bad

areas u

never

want to live in..i stayed here for 3 years..purely because i wanted to afford my

new

car..and its payments..but now i am graduating and moving

away

to a much

safer

community. Anonymous review from 1/2/2014 on Apartment Ratings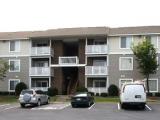 Sep 2013:
The complex was probably build with

good

will, however the generally low rent attracts the

not

so desirable people to the complex. The complex is

not

gated, anyone can come inside on foot (the car entrace has a gate, and a camera, which I doubt to be working) There are parties going on almost every other day. While there has been a record of many

crimes

in the complex, the

police

are making frequent rounds now which has helped to stabilize the decorum. The service really depends on the house owner, some are

good

and some are

bad

. Anonymous review from 9/4/2013 on Apartment Ratings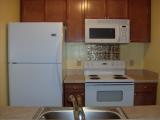 Aug 2013:
A

BIG

mistake

to move into University Terrace North Condominiums. I did

not

realize i was moving into a ghetto-like community. I wish I had checked the reviews and gotten other opinions before moving into this place. My car has been

vandalized

and i'm

lucky

if I can get a

good

night

's

sleep

because of the

loud

parties my neighbors have ( guess I am the only one with a REAL job around here). The University Terrace North complex is overrun with a bunch of

late

teen/early twenty-something

thug

wannabees with

nothing

better to do than sit on the front porch

smoking

weed and drinking

beer

. The only people who

enjoy

this place are losers and slackers. I now realize I could have found a MUCH BETTER place to rent for around $450 per month. WILL be

leaving

ASAP. Anonymous review from 8/10/2013 on Apartment Ratings