Apartment Reviews
Back to Previous
Close Tab
Additional Reviews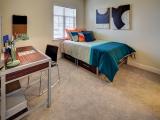 Aug 2018:
It's

not

as

bad

as people has been making it seem I feel that the pairing thing is Completely bs they housed me with someone who is to

old

to be in school and I'm 💯 percent

not

homophobic but also a gay person.....also the part about management is completely right i have been woken up 3-4 days in a row with Management banging on the door or some of them who don't

care

and just come in ....when they

leave

they don't lock the door ....the pool is

never

clean

every

night

someone's car is being

towed

......like i said it's

not

that

bad

but Definitely explore other options also since I've been here there's

nothing

but Gnats everywhere !!!!!!! And it will drive you

crazy

! Review from Google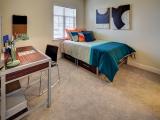 Aug 2018:
If you like someone getting shot behind the complex, the parking garage gates

not

working 90% of the time, the pool being drained every other week, the billiards table sticks locked up, the

dirty

/

sketchy

stair wells, being walked in on by maintenance at any time, the 12:30 AM

fire

alarms

that make your ears ring for hours on end, the armed home invasions, the

smell

of

trash

in the parking deck, the constant

smell

of weed in building F, the floor caving in, the constant overage

charges

(that they give no explanation for) the

horrible

leasing staff annnnddddddd the "

security

guards"

not

doing anything then this is a

wonderful

establishment. Otherwise, DONT LIVE HERE YOU'LL

HATE

IT. Review from Google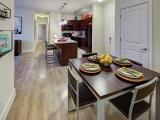 Jun 2018:
This place

sucks

. DO

NOT

LIVE HERE. The people that work in the office all suck and

don't

know what they are doing. I've lived here for 2 years and

regret

it. My car was

towed

from the parking deck, WHICH I PAY TO PARK IN. When I asked why they

didn't

check my license plate before towing my car and they said it would take too long.

Well

considering it is summer and no one is here I

don't

see why checking one license plate is going to take too long. Now I have to pay 100+ just to get my car back.

don't

waste

your time coming here. I rather live on the street then live here.

Not

to mention when I first moved in my apartment it was

infested

with

roaches

. Just shows you how "

clean

" this place is. Review from Google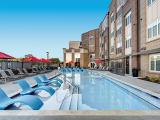 May 2018:
This place is

horrible

the staff is

rude

every month I got to pay my rent they look at me

crazy

the students who DO

NOT

BELONG HERE WILL WAIT FOR A CAR WHO HAS A PASS TO GET IN ABD THEN THEY DRIVE UP BEHIND YOU SO THEY CAN GET IT the

security

guards are glued to their cell phones the kids stand outside drinking and partying and the

security

doest do anything MY ROOMMATE IS THE DEVIL SHE THINKS THE APARTMENT IS HERS ALONE AND SHE REFUSE TO

CLEAN

SHE HAS A CAT HERE AND THERE IS A NO PET POLICY CAT HAIR IS ALL OVER THE KITCHEN EVEN IN MY CLOTHES I LIVE IN A 2bd room there are other locations I'm looking to

break

my lease and move this place is

NOT

safe

the kids

yell

and

party

all

night

Typical but however you see

Security

not

doing their job.

Warning

Dave your money and don't move here it's

not

worth the $778. I had to call the cable compan Review from Google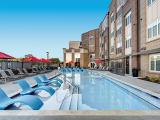 Apr 2018:
They have

amazing

events

! Their clubhouse is the

best

one out of all the student living buildings i have been in!! Totally recommend Review from Google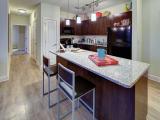 Apr 2018:
University Crossings is an

amazing

place to live, I have lived here for the past 3 years. It is a

close

commute to campus and the leasing office is very kind and always understanding and on top of things. Review from Google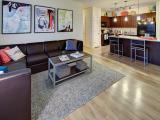 Apr 2018:
I have lived at University Crossings for two years and I

really like

d it! It's so

close

to campus (15 min walk anywhere),

great

views, and

great

community that holds

events

. The grounds are kept

clean

and it's one of the newer apartments around UNCC, so they're really

nice

luxury student apartments! I would

definitely recommend

this place!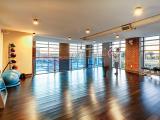 Apr 2018:
University Crossing, formerly Circle City University (yes the one with the floor that

caved

in) is an apartment complex you'll learn to

hate

throughout your tenure here. Living here is like drinking a $2 bottle of wine that has sat open in the sun for a day. Your first impression on seeing it is "oh this is

nice

, a bottle of wine." However, once you taste it you figure out how

bad

it is. I moved into my apartment to find outlets

didn't

work, lights

didn't

work, the bathroom fan was

broken

, my toe found a nail in the floor trim, and the floor was

broken

in one spot. However, they were all fixed after some time. What is more annoying is the 85 speed bumps a cross the parking area and, after more 3 years of operation, NO VISITOR PARKING. Have a friend coming or at noon? Guess what, they park

down

the road at the Harris Teeter and walk or you pick Review from Google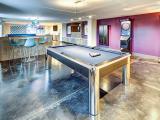 Feb 2018:
I wish I could give this place

zero

stars. All of the 5 star reviews given here are

fake

- the staff bribed people with

free

food and gift cards to give

positive

feedback. It has been

AWFUL

living here. There is absolutely no

free

visitor parking (although they advertise otherwise), the dishwasher/dryer/washer/

garbage

disposals SUCK and always

smell

bad

(and we are very neat people), they

charge

you extra every month for heat/AC overage..... the list could go on

forever

. It is SO

overpriced

. I found a place that is 0.3 miles further and $250 cheaper every month.

Not

to mention that the staff is

rude

and they clearly don't know what they are doing. I have

never

been picky with where I live, and I've

never

even

left

a google review before, but I literally made an account just to

leave

this review. DO

NOT

LIVE HERE!!!!!! I

cannot

tell you eno Review from Google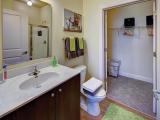 Feb 2018:
University Crossings is very

new

and

close

to campus. They have a lot of

nice

and

new

things all over the place. I am normally in the club house studying everyday because my roommate tends to verbally

abuse

anyone he comes in contact with. I have attempted to tell the office but they seem to

not

care

. However, after spending a little over a semester studying upstairs I have been able to hear a lot of

good

an

bad

things from the office staff. They may

not

know until now, but the glass doors do

not

do a

good

job blocking sound. They talk about almost every person that leaves the office. I have heard both the male workers and female workers make remarks that make

fun

of the person that just

left

and about their

problems

. I have been

quiet

until recently

due

to a tragic issue, which i hope their bosses handle. I believe her name is Rebekah and she Review from Google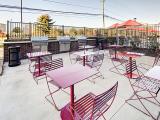 Jan 2018:
The University Crossings apartments is a

awesome

community to live in, especially for college students and those attending The University Of North Carolina at Charlotte, considering it is right

across

the street. The apartments are up to date and the community and staff that works here are very

pleasant

and provide a peaceful and

enjoyable

living environment. This is somewhere non students are accepted as

well

, which makes this community a

great

place to stay for all areas of life. I highly recommend this place to anybody who wants to stay in the University area of Charlotte NC. Review from Google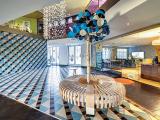 Jan 2018:
This location's convenience to campus is fantastic, and this complex does have quite a few

nice

amenities. This complex's rent is higher than other off-campus apartments, but it's to be expected with its

pros

. The office management could be more helpful when dealing with certain

issues

and answering certain questions, especially when it comes to confusion over utility overages. For example, my apartment goes over our utility cap every month, despite two of my roommates hardly ever being there and the other two

never

using excessive energy/

water

, and the office

never

gives us an answer as to why we still go over even though we've asked about this issue several times. Overall, however, I've found it to be an pretty

enjoyable

place to live. Review from Google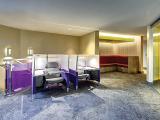 Jan 2018:
I

love

the location of Crossing. The amenities are fantastic and

easy

use and access.

Not

to mention for all you get the rate is reasonable. Crossing is also the only community that offers 1 and 2 bedroom options. The only really

Con

is some if the gate locks

don't

work which can be really annoying sometimes, but other than that Crossing is a

great

place to live. Review from Google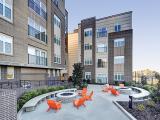 Dec 2017:
First off the only

positive

about living here is the location. Being able to walk to campus is

great

but being

charged

over every month for reasons the front office

can't

explain and having your car

towed

even though you pay the parking

fee

is

not

so

great

.

Not

only are the employees

terrible

and often

rude

but the apartments themselves

aren't

worth almost $800. If you are currently living here i feel your

pain

, if you are thinking about living here... please consider other options. I promise there are better ones out there and after this years is up i will be packing my bags and without hesitation i will be moving. Review from Google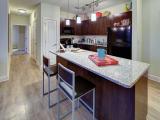 Nov 2017:
Let me

break

it

down

for you as to what it's like to live here. When looking at their website, this apartment complex is

amazing

, but when you move in, you'll

quickly

find out that the things advertised will

not

hold true. U Crossings is advertised to be secure, yet the parking garage doors rarely work and the locks on the gates to my hallway are almost always

broken

.

Drug

dealers can often be found running their local business in the stairwell of building F, a homeless man slept in the clubhouse for nearly a year without being asked to

leave

, and

broken

glass can often be found scattered throughout the complex. But, let's get past first impressions and get into what it's like to live here as a resident. You will be

charged

for anything and everything, often with no explanation as to what the

charge

is for. You

cannot

have guests over because Review from Google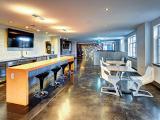 Jun 2017:
Best

location in Charlotte! Located directly

across

the street from UNC-Charlotte's campus.

New

apartment complex with top of the line amenities! Review from 6/10/17 on Google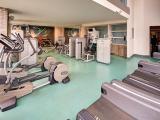 Jun 2017:
Staff

won't

do anything about the people blasting music every

night

(including weekdays) from 11pm-3am, hardly am able to

sleep

at normal times. Walls are super

thin

. Only

good

thing about this place is that you're

close

to campus. Review from 6/1/17 on Google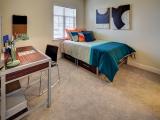 May 2017:
I come to visit my girlfriend who lives here and it takes a lot of planning just to see her because I have to park at the Harris teeter

down

the street and then walk up to the apartment. The walls are beyond

thin

there's a large road next to the apartments and in the morning when you are trying to

sleep

you can forget about it with the

traffic

. It's so

loud

it sounds like the window is wide open. If you're gonna stay here just make sure you know the rooms are

loud

as

hell

and there is no parking at all. Review from 5/28/17 on Google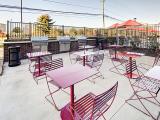 May 2017:
Wow talk about an

overpriced

dump

. This has been

hell

living here. For starters,

not

a single space for your parents or friends to park if they want to visit. So that means no visitors!! Towing is highly enforced everyday. The street lights on the road that hang in the middle shine directly through the windows. There have been

bugs

such as

ants

and

spiders

in the rooms and the beds even if you have a

clean

room. The walls are thinner than

paper

. If you want to hear a phone call, tv, music, or your roommates having sex you're in for a treat. As

well

as your neighbors every move from above. And hearing every time when your neighbor uses the bathroom or even closes a door. The office decides to just walk in whenever they like. Review from 5/13/17 on Google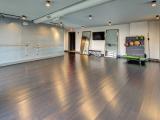 Apr 2017:
Do you have that one friend that is begging you to stay with them at University Crossings? They're

not

your friend, trust me. And speaking of friends, with the whopping

ZERO

visitor parking spaces located at University Crossings, you're going to have a blast hanging out with no one. But your parents visited and they

really like

d the place? So did mine until move-in day where they really

enjoyed

seeing mountains of empty

beer

cases, fresh

puke

in front of my

nice

,

new

apartment unit, and dog

poop

in the stairwells. Yeah my mom loved it. On the bright-side, I get a

free

show every

night

at 12:00 when my neighbors decide to have sex on every square inch of the room next to mine because the walls are

paper

-

thin

. Review from 4/20/17 on Google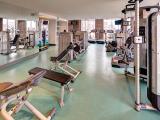 Apr 2017:
University crossings is conveniently located directly

across

from UNCC. The parking is a bit

expensive

, but its cheaper than the 450$ you would have to pay to park at the school. The amenities are very

nice

, especially the pool. Out of all the apartments I have stayed in around UNCC this one was definitely the

best

!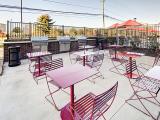 Apr 2017:
This is one of the

worst

places I have ever lived. There is no visitor parking...like

not

a single spot which makes absolutely no sense. I also pay around $40 per month for resident parking which they

don't

tell you until you're signing the lease. My apartment has a

weird

smell

that I

can't

seem to

get out

and everything

breaks

. The air conditioning and heat

breaks

pretty often, I have had to call maintenance three times this semester to get it fixed. Review from 4/3/17 on Google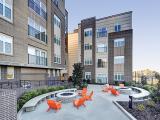 Mar 2017:
The staff is

terrible

, the people are

rude

and so

unhelpful

. They

never

acknowledge when you are asking them for

help

or even do their job. The w

hole

place is

dirty

and the amenities

break

all the time

. They make you park in the parking garage but they

never

have enough spaces and when you do finally find a place, people

hit

your car with their doors and cause over $1000 worth of

damage

from backing into you. There are no cameras in the parking garage which is

not

the smartest thing and

not

safe

. Review from 3/16/17 on Google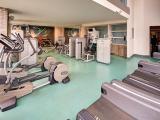 Feb 2017:
Ever since the

new

management took over, they managed to overcome how

bad

it was during Circle Management. For reference, you

cannot

pay your balance online. If you do you get

hit

with a 30 dollar "convenience

fee

". You went over on your electric bill by 3$?

Well

you need to go online and pay your 3 dollar overage within a week. Oh by the way, when you pay the bill you will have to pay the convenience

fee

. An management will respond "we also accept money orders". No consideration for what is

convenient

for the renters whatsoever. Review from 2/8/17 on Google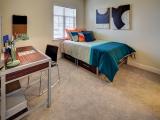 Dec 2016:
Do

not

live here. Before moving to Charlotte I thought this place was going to be

great

. I thought this because when visiting the lobby and amenities was kept up very

well

and it looked modern and

clean

and high class. They showed me the display room that they show everyone which is the one you see in the pictures online. This room is

nothing

like the rooms you will be living in. It had different furniture and appliances than what you will actually get. Also, when signing the lease here I was

lied

to about the prices that i would be paying monthly. I was told there was a ONE TIME

fee

of $35 for parking and now after 3 months of living here I've been told I

haven't

been paying for parking and so they added $35 EXTRA to my rent EVERY MONTH. Review from 12/20/16 on Google