Apartment Reviews
Back to Previous
Close Tab
Additional Reviews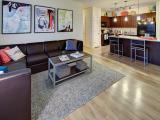 Nov 2019:
My son currently lives here and has

not

had any

issues

. His washer recently

went out

and maintenance immediately took action to correct it. The front office staff has always been helpful anytime we have contacted the office...I highly recommend. We will be staying next year. Review from Google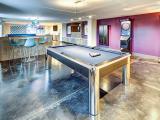 Nov 2019:
I've lived here for 3 years and

never

once

run

into an issue like others have in the reviews. I've transferred out of a unit and moved into others and have read every portion of my lease and all of the information they have provided to me. When you move out, the give you a book of what they expect the unit to look like AND what you will be

charged

for and how much it will be. The location is

great

. There is no need to have a car here when the light rail is right there. As a student apartment complex, you really

can't

expect more. They have a 24hr study room and a solid internet connection.

Not

to mention everyone has privacy that you

don't

typically get in college. From what I've read and what my actual experience has been, it seems like you

get out

what you put in. Review from Google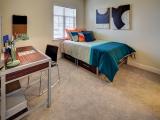 Oct 2019:
Aside from its proximity to campus, University Crossings has little to offer other than a veneer of professionalism and an abundance of

fines

and

fees

. Of course, tenants will experience similar

problems

at most apartments, but the nature of the lease (which tends to only be enforced when it is

convenient

- and profitable - for management) will

leave

tenants at a severe legal disadvantage. They advertise individual liability leasing which has the benefit of making each person responsible for their own rent. Unfortunately, one is still responsible for any

damage

or

trash

left

behind by other roommates. Upon moving out, the

charges

are split evenly among all roommates. I had three roommates here, and I was the first to move out. My other roommates were there for about a month after I moved out. Nevertheless, in accordance with the lease, I thoroughly cleaned the apartment before I moved out Review from Google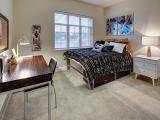 Aug 2019:
I highly don't recommend living at University Crossings. Management and maintenance are

terrible

at communicating to tenants and the main office is

run

by students. I had multiple instances where they wouldn't get back to me about an issue or where I had multiple people telling me different things. For instances they offered early move in to me and when I got there they said I couldn't move in because my room wasn't ready (causing me to have to

waste

tons of gas because they didn't communicate to me until after driving all the way there). Also, maintenance caused us to pay an

insane

overage after

miscommunication

for over 2 months about

water

damage

caused to our building after Hurricane Florence

hit

. Also,

terrible

bug

issues

,

bad

security

, misplaced/

lost

mail, and unstable wifi.

Worst

living experience I've ever had.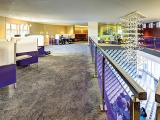 Jul 2019:
As a concerned mother I reviewed the comments and was

not

happy

. However, I was able to speak with management Chelsea and especially MJ who used effective active listening skills about my fears and concerns as a mother about my child . Thank you so much for hearing and handling my

concern

. I hope the

positive

exchange can continue . Review from Google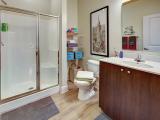 Jul 2019:
DO

NOT

LIVE HERE!!! If I could give this place a 0 star rating I would smh. Aside from actually liking my small apartment, my overall experience with this property has been

terrible

from move-in on forward. The entire staff including the community manager are about the most incompetent group of people I've ever met, they

never

seem to know whats going on or how something happened. My apartment

wasn't

even

clean

or painted when I moved in despite them pushing back my move-in date back damn

near

a week. And to add icing on the cake, they somehow

screwed

up my lease agreement and are blaming me for it as if I'm supposed to do their job for them too. I

wouldn't

recommend this place to an enemy. Trust me live somewhere else!! Review from Google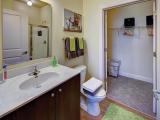 Jul 2019:
DO

NOT

LEASE FROM THIS PLACE. As stated in most of the reviews the site is

run

by students. When you call it is hard to get anyone with any authority to handle your issue. My daughter lived there for almost a full year. I had to move her out

due

to

mold

in her unit. It was reported a few times but kept coming back and of course they will

not

let you out of the lease. The lease even has a w

hole

section on

MOLD

issues

so it must be a regular occurrence if covered in the lease. After I moved her out, they call me and tell me they have someone they want to move into her unit but will

not

let me out of my lease. They were just shifting an existing tenant to her unit. I had to pay for the full year AND the electric bill each month even though she was no longer there. I am still baffled as to how the electric bill can be so high on a unit with no one living in it. You can find much better and bigger places to rent/lease in the Charlotte area Review from Google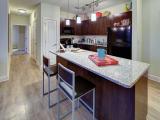 Jul 2019:
DO

NOT

LEASE FROM THIS PLACE. As stated in most of the reviews the site is

run

by students. When you call it is hard to get anyone with any authority to handle your issue. My daughter lived there for almost a full year. I had to move her out

due

to

mold

in her unit. It was reported a few times but kept coming back and of course they will

not

let you out of the lease. The lease even has a w

hole

section on

MOLD

issues

so it must be a regular occurrence if covered in the lease. After I moved her out, they call me and tell me they have someone they want to move into her unit but will

not

let me out of my lease. They were just shifting an existing tenant to her unit. I had to pay for the full year AND the electric bill each month even though she was no longer there. I am still baffled as to how the electric bill can be so high on a unit with no one living in it. You can find much better and bigger places to rent/lease in the Charlotte area Review from Google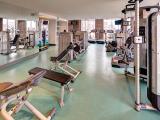 Jun 2019:
I do

not

recommend this place. The pool is

nice

and so are the rooms. However, I see more

cons

than

pros

. My main

con

is that the roommate matching is

poor

. They actually have you fill out a form that helps you find a roommate who's a

good

match, but more often than

not

, your roommates will

not

be a

good

match. Why do they even have you fill out a roommate matching form when they

aren't

going to actually match you. They might purposely be trying to mismatch you and your roommates. It is really frustrating to have a roommate who likes to play music extremely

loud

(and normally it's

bad

hip-hop music that gets blasted). This is actually against the rules according to the lease, but he did it anyway. It's even more frustrating to have another roommate who enables the first roommate's behavior. These roommates also like to

smoke

inside the room, which is annoying and concerning when you have asthma Review from Google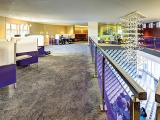 Jun 2019:
The place tells you they got

coffee

for days and

free

ink just bring your

paper

.. the staff

never

fills up the

coffee

nor the ink and it's been a few days.. it's a student apartment place what else would the students need? The maintenance people are

great

tbh but they're slacking on the small things that matter Review from Google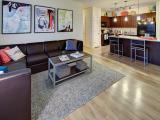 May 2019:
I lived here for a year, so believe me when I say do

not

sign the lease here. It looks

great

when you take a tour, see the amenities, and look at how

close

you are to your campus. That's all to get you into the lease, and once they have you into that lease you are just a bank account to them, you have no say, you have little rights, so you're trapped and taken advantage of easily. You can be given roommates who ruin the walls, ruin your property, and don't even go to your university and then can do

nothing

about it for a year! There was a

shooting

on the property, but the lease says no

weapons

so you can

not

defend yourself. When I moved in the A/C was

broken

for a month,

mold

was under the counter, bed was busted, washer and dryer were too small to wash towels, it's a

joke

! You want my advice, go somewhere else, student living is setup as a

scam

to take advantage of you and the money you have for college, get a real apartment places 5 minutes from campus but anything on University City Blvd will take your money and

leave

you with a

bad

taste in your mouth Review from Google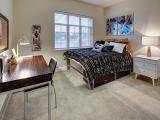 May 2019:
I lived here for a year, so believe me when I say do

not

sign the lease here. It looks

great

when you take a tour, see the amenities, and look at how

close

you are to your campus. That's all to get you into the lease, and once they have you into that lease you are just a bank account to them, you have no say, you have little rights, so you're trapped and taken advantage of easily. You can be given roommates who ruin the walls, ruin your property, and don't even go to your university and then can do

nothing

about it for a year! There was a

shooting

on the property, but the lease says no

weapons

so you can

not

defend yourself. When I moved in the A/C was

broken

for a month,

mold

was under the counter, bed was busted, washer and dryer were too small to wash towels, it's a

joke

! You want my advice, go somewhere else, student living is setup as a

scam

to take advantage of you and the money you have for college, get a real apartment places 5 minutes from campus but anything on University City Blvd will take your money and

leave

you with a

bad

taste in your mouth Review from Google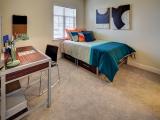 May 2019:
Maintenance is

amazing

here... Shaun, Jeff, Allen, and Henry definitely

help

to keep this place running Review from Google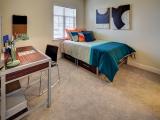 May 2019:
Maintenance is

amazing

here... Shaun, Jeff, Allen, and Henry definitely

help

to keep this place running Review from Google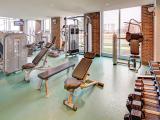 Apr 2019:
COLLEGE STUDENTS: STAY

AWAY

FROM THIS COMPLEX! My daughter has been living here for a little under a year and the staff is absolutely incompetent. She called the emergency line and

complained

about

bugs

in her apartment and the staff told her it would be a little over a week before they could get to it. They simply do

not

care

about their tenants. My daughter and her roommates have been bitten by these

bugs

and they are EVERYWHERE. The windows, the shower, the lights, THIER BEDS! And the apartment complex will

not

do anything about it. The girls are having to stay at friend's houses and can absolutely

not

be in their apartment. The staff is apathetic and DOES

NOT

care

about the students living in this complex. DO

NOT

GIVE THESE PEOPLE YOUR MONEY. Review from Google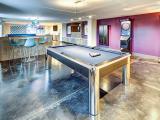 Apr 2019:
COLLEGE STUDENTS: STAY

AWAY

FROM THIS COMPLEX! My daughter has been living here for a little under a year and the staff is absolutely incompetent. She called the emergency line and

complained

about

bugs

in her apartment and the staff told her it would be a little over a week before they could get to it. They simply do

not

care

about their tenants. My daughter and her roommates have been bitten by these

bugs

and they are EVERYWHERE. The windows, the shower, the lights, THIER BEDS! And the apartment complex will

not

do anything about it. The girls are having to stay at friend's houses and can absolutely

not

be in their apartment. The staff is apathetic and DOES

NOT

care

about the students living in this complex. DO

NOT

GIVE THESE PEOPLE YOUR MONEY. Review from Google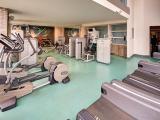 Mar 2019:
I absolutely

love

living here. The management and the staff are very

friendly

. Whenever I needed something fixed, maintenance fixed it the very next day! Thank you so much Allen, you are totally BOSS! Review from Google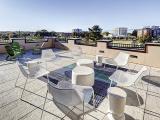 Feb 2019:
DO

NOT

MOVE HERE AT ALL COSTS. I've lived here for two years now, they somehow got me to renew... that was a

mistake

on my part. Maintenance

is helpful

and

friendly

, but quality of materials in the apartments are

terrible

and things

break

constantly and although maintenance tries to keep up, the flawed building design keeps them from being able to

clean

walkways so the property is always

dirty

with

puke

stains

and other unidentifiable liquids. The management of this complex is EXTREMELY greedy and will find any and every reason to assign additional

fines

onto account which are

impossible

to

get out

of. We received an extremely unnecessary $60 fine for putting a single

trash

bag in front of our door to be taken to the

trash

chute later and there's

not

a single month where we don't go over on our utilities. Be sure to read the leasing agreement entirely, because this complex WILL try and

screw

you over!!

AVOID

AT ALL COSTS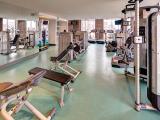 Jan 2019:
GREAT

NEWS!!!!!....you can now bring pets....even if your roommates are

allergic

!!! Management will give you all you need to know about how to obtain phony "emotional support animal" documents...property manager rebekah and her supervisor erin are extremely helpful with pointing you in the right direction so you can keep your pets (hint...they can just be printed off of the internet). Rebekah will even make the roommates with

allergies

uncomfortable enough that they

won't

stay there often enough to bother you and your furry friends. But if your

allergy

ridden, troublesome roomate insists that the lease

doesn't

allow for pets.... And tries to live there for the duration of their lease....rebekah and erin

won't

stop

you from bullying and

harassing

the roomate(s) until it becomes clear to them they should just move....SO ALL YOU COLLEGE STUDENTS Review from Google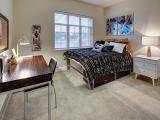 Jan 2019:
Haven't been staying here for long. When I have An issue there's only STUDENTS available other than the manager. Students can

never

answer concerns and ask to come to the office another time! YOU WILL GET

TOWED

!!! $10 for 24 hours! $10 add up smh. When it rains the

water

go through the carpet. Please don't move here it's so

bad

we are

breaking

our lease. Just because the name

changed

from "The Circle" to "University crossings"

Nothing

changed

apparently. Seen other reviews about "The Circle". 🤷🏽‍♀️ Review from Google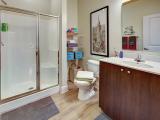 Jan 2019:
Do

NOT

move in to this apartment. Keep looking for a different option. It looks

great

when you walk in to the office, pool tables, outside pool area, and fitness center. But- I have been by there many times to pay my son's rent. I have

never

seen anyone at the pool. Apparently, that is because it is always

closed

. I just asked about this. The first person said there was glass in the pool last summer. The second person said it had to be resurfaced last summer. Basically, I think the pool is just to get you to move in to the apartment building. I was told the pool was an amenity-

not

part of the lease. I said, "an amenity I thought I was paying for!" It is the first picture on their website. I have also

never

seen anyone in the common area with the pool tables. They also have a towing company roaming the parking lot- so don't be surprise Review from Google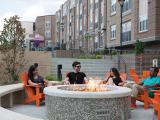 Jan 2019:
No

horror

stories here. I've heard some friends say they got paired with a

bad

roommate before. I had 2 sets of 3 roomates for the 2 years I lived here ('16-'18 previously called Circle) that I was matched with and everybody was

cool

. Our personalities matched. There was a period where the pool was out of service for quite a while, the light outside our apartment in the "driveway"

didn't

work (so it was dark right there

late

at

night

) (where the gate to get to our stairs was.) I came here to review because I was using these google review to find a place in Atlanta and they're really useful. Once you graduate, the little things that happen

don't

even matter. One thing I thought was

cool

was that the people who work in the front office were upbeat all year long;

not

just when you sign your lease. lol S/o future alumni! Review from Google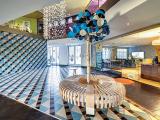 Oct 2018:
Party

complex;

loud

; crashing

security

gates all hours of day/

night

; speeding cars coming and going; weekends a madhouse,

puke

on the sidewalks Sunday mornings.

Security

guard? Where? It's a college apartment

across

the street from the college expect the obvious behaviors.

Expensive

too.

can't

wait for the year to be over :/ Review from Google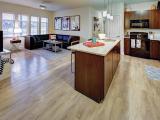 Sep 2018:
I want to start out this review by prefacing that I am

not

someone who writes reviews

not

much stuff truly bothers me to the point that I feel the need to do so, but this apartment complex truly did. To begin with I signed a lease for the a room WITH the connecting bathroom (I was given a room with a bathroom

across

the hall). Next the apartment complex promises that they do roommate matching (I was a transfer student and I didn't get accepted until

late

June by that time my friends had all filled their apartments). University crossing placed me in a room with 3 girls who it was blatantly obvious they did

not

bother to read my roommate survey at all. There was no way me and these 3 girls were ever going to get along. We all had significantly different cultural, political, social values

not

to mention I stated I am

loud

messy

extroverted and Review from Google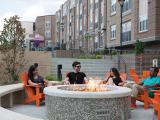 Aug 2018:
DONT MOVE HERE!!!

Horrible

management. Told me I owed them $40 for a bag of

trash

left

next to the

trash

chute that they had gone through and found papers with my name on them, I asked for pictures and they sent me a picture of a sheet of

paper

that had two names on it... neither were mine. ALSO a week later there was a mountain of

trash

bags outside of the chute for days that apparently

wasn't

a

problem

to them (photo provided)...They will try to

charge

you a

ridiculous

amount of money when you move out, once again told us there were

trash

bags, this time in our living room when we moved out, and there were

not

, but they are trying to

charge

us $80 for it. My roommate is getting

charged

$190 for his carpet that he told them when we moved in was stained. They decided to do

construction

on the pool area as soon as it got warm outside. Only Review from Google