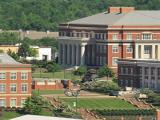 17 Top Rated Apartments near UNC Charlotte, UNCC
. Based on popular reviews, these apartments are top rated. Experiences, of course, can vary from person to person. Some people love parties, others love nice and quiet studying. Follow the link to read the reviews and details so that way you can see if the apartment is also a good fit for you.
•
Live Daily, Blogs & FAQs
.
Read the latest FAQs or blog event articles
🤔 Easy Compare
⚡ Reset Filter
🔑 Apartments near UNCC Subleases/Relets

Fair and Equal Housing
Discrimination is not nice and not lawful. Preferences can be made if you are sharing the same living space, but make sure you check the laws to see what applies to you. Contact us to flag any post that violates fair housing.
Fair Housing - Wikipedia
Fair Housing - US HUD

[x close]