Additional Reviews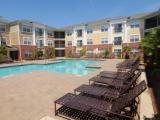 Oct 2017:
When i moved in the faucet

leaked

, the bedframe swayed around and was obviously

damaged

, the washing machine timer was

broken

, the bathroom sink wouldnt drain, the toilet was stained and the seat

damaged

, the front door extremely dented and wouldnt latch correctly, and the desk chair was missing one of its arms and was missing 2 wheels and several bolts that hold the seat to the base. After calling the office several times they have fixed literally

none

of these

issues

. Additionally the parking is

terrible

, most of the spots are very far

away

from most of the apartments and the closer spots are so narrow that they are often

left

open because even a smart car would have trouble opening its door enough that you could

get out

. The only

good

thing I have to say about this place is that the apartment is decently sized and is located pretty

well

. Review from Google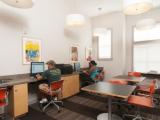 Oct 2017:
This place is

horrible

! I recently moved out in July and I had so many

problems

with things

breaking

as

well

as the cable and internet

not

even working about half the time. I paid a lot of money for things like cable and internet to

not

work. The complex also became an

unsafe

place to live with

robberies

and more which occurred while living there. About the only

good

thing I can count on were the maintenance crew. They were always

fast

on maintenance requests as

well

as helpful. Luckily this

didn't

happen in my room/apt but one of my friends that lived here as

well

had a

mold

problem

in her apartment causing

mold

to get over some of her favorite shoes, which she probably

can't

wear

again and was then

forced

to move out of her place. Overall however DO

NOT

SIGN HERE!!! I wish I had someone tell me that before I gave money for an

overpriced

apa Review from Google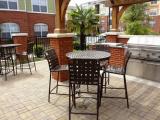 Sep 2017:
I stay here for four years, and I had three different roommate. I had very

good

experiences and

bad

experiences but over all it a

good

place to live. The knew me very

well

at the office, but they will do the

best

they can to

help

.. Review from Google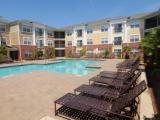 Sep 2017:
Not

bad

not

bad

at all. People on here

leaving

there rants about the dumbest stuff. No you

don't

get reimberst for food because your breaker flipped. No you

don't

get special treatment because you

complain

about the shuttle. The office is fine, it has its moments but when

doesn't

any company have

issues

. Calm yourselves children. Nobody likes a whiner. You need a place to live?

Cool

they got you one. Review from Google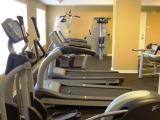 Aug 2017:
Nobody at this complex has any clue. The website does

not

work correctly. There was no way to send a

deposit

. We tried at least 15 times and

left

messages with management who could

not

work it out. Once we finally got that worked out by driving to Charlotte from Raleigh to fix the

problem

, they gave

away

my son's room with his 3 roommates to a stranger. After repeated phone calls, my son got a different story from each person he spoke with. He is to move in in a few days and has no room. How does anyone

run

a business like this. Review from Google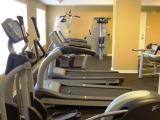 Jun 2017:
if you like 200+ people

don't

EVEN LIVE HERE coming to the pool, partying ,

smoking

weed,

leaving

trash

everywhere , extremely

loud

music and

yelling

to the point where you cant even study, or even getting robbed at gunpoint. then this is your place! Review from 6/4/17 on Google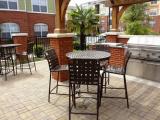 Jun 2017:
I know some of y'all are looking at apartments right now for next year so here's my review before you sign your lease. I

wouldn't

sign here again, for anything. They do have

great

things about the flats, the room size and closet size is

awesome

but there's so many flaws that it's hard to find things you

love

. For starters, the cable goes out at least once a week in my room. They constantly

lose

channels, so the channels I started here with are constantly there one day and then gone the next..

weird

. The internet always goes out as

well

ALWAYS. Review from 6/2/17 on Google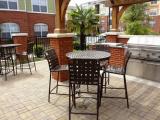 Apr 2017:
DANGEROUS

. There are NO lights in the parking lot. Every street lamp is out. I'm

scared

to walk out to my car by myself. It is

horrible

to say but with the

crime

in the area, a girl will go missing here. No lights=more

crime

. Look at the pictures. These were taken at 8pm.

can't

see a thing. Get it

together

, Flats. Review from 4/23/17 on Google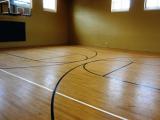 Apr 2017:
Please lease elsewhere! The flats has exhibited Inconsistent management practices, you will be blindsided with arbitrary

fees

. The rest of the staff are

nice

college students. however, they have demonstrated time and time again that they are under qualified to

run

a leasing office and play favorites with the residents. Often management is

not

even on site. It is

unsafe

( theres been multiple armed

robberies

, google it!) they will enter your space at their discretion without

warning

(sometimes they will let you know, occasionally, by emailing you or leavig you a note on your door that they will be entering. Review from 4/20/17 on Google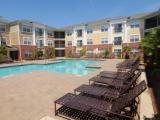 Apr 2017:
I've literally lived here for 2 months and already

can't

wait to move out. This is the

worst

place I've stayed since I've been in college. There's literally

loud

construction

in the complex that wakes me up every single morning. The parking situation is absolutely

trash

. I work 2nd shift and get home around midnight and it takes

forever

to park. So many cars are double parked it is

ridiculous

. They

can't

even get packages properly delivered to the complex. Review from 4/20/17 on Google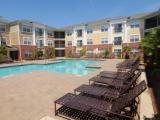 Mar 2017:
I

love

living at the Flats! The staff is

great

and any time I need anything Madison is always extremely helpful and

professional

. Would

definitely recommend

her to anyone when they're signing their lease, she made the process

easy

and answered all of the questions we had,

not

to mention she's extremely

friendly

and personable! The location is super

close

to campus and if you

don't

feel like walking you can always take the shuttle, would

definitely recommend

living here! Review from 3/13/17 on Google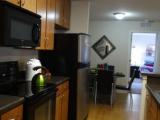 Feb 2017:
The Flats at Mallard Creek is a

great

place to live. It is right

across

the street from campus and the layout of the apartments are so

nice

. The staff is

organized

and on top of things. It's very

nice

to be able to count on them with our hectic lives going on around us. Review from 2/19/17 on Google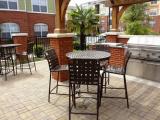 Feb 2017:
READ THIS REVIEW! To be honest this is a

great

place to live. Most residents come on here when they

can't

get their way and that's understandable but when you think about it The Flats works really hard to fulfill the resident's needs. Residents

leave

trash

outside there doors and around the lot and maintenance has to pick it up

all the time

. They have some of the

best

prices for off campus living and the apartments look so

nice

. Parking is a

big

issue here and I can honestly see that they're trying their

best

to improve it. Review from 2/6/17 on Google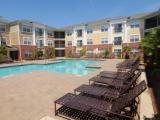 Dec 2016:
The flats is

not

only understanding but kind and accommodating. They have been a huge

help

in the subleasing process and I am so thankful!! Review from 12/10/16 on Google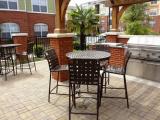 Aug 2016:
would give less than

one star

but that's

not

possible. The amenities they offer i.e. Basketball court, pool; are very often

closed

or used for storage

not

allowing the residents to use them. ALSO our apartment was

broken

into by someone who works at the Flats. I know this because they used a master key, only the maitrnce team/ employees posses them. Absolutely

terrible

management and employees, the furniture is very

cheap

and

not

durable. Do

not

recommend living there if you

enjoy

feeling

safe

, want anything to actually be fixed when it

breaks

, or

enjoy

having the employees give you attitude constantly. Review from 8/19/16 on Google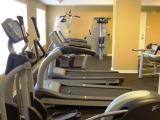 Apr 2016:
Ran by a group of college kids that have

no idea

whats going on. Went up to the office multiple times asking about what I needed to do in order to sub-lease my apartment and I got like 4 different answers from 4 totally different people. Our apartment has a different lock on the front door than all the other apartments and we were told it would be fixed within the first week or two after move in and now it is 8 months later and that lock still has

not

been

changed

. Oh yeah for the kicker, everyone's cable

went out

today so

not

tv and who knows how long that will take to fix. They are also raising prices for next school year, so we are out of this POS! We planned on

leaving

anyways! Check out Walden Station for student living. Review from 4/22/16 on Google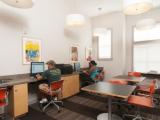 Apr 2016:
Awful

place to live. I'm upset that I am locked in here for another year. I have gone to several

complaints

since I have moved in and

nothing

is every handeled. The office staff says that it will be handeled and you

never

hear from them again and have to basically

run

people

down

to get anything done. The have been several lease breaches that have

not

been addressed. When I file maintenance request I will get an email saying that it's been resolved and things are still

broken

when I arrive. I have now resulted to documenting everything because I refuse to be

charged

. Speaking of

charged

my first month hear I had to live in a room that reeked of dog

urine

from the previous tenant. The manger at the time, XXXX, instied I use my OWN MONEY to try

clean

it. Review from 4/15/16 on Google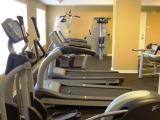 Dec 2015:
Never

once felt

unsafe

living here. Everyone is super

friendly

and very laid back.

Best

apartment I think. I've

never

had to look for a parking spot or park far

away

from my building. People are really lenient on towing and it's a very

clean

apartment complex compared to the other ones I've experienced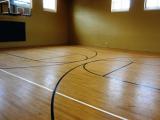 Dec 2015:
I had a

great

experience living here! I lived at Millennium One the previous year and The Flats is so much better. Every time I had anything

wrong

, they immediately came and fixed it. It's an older complex so they have everything figured out already and do everything they can to

help

you. It's a very chill apartment complex with

not

a w

hole

lot of parties thrown. I

would recommend

living here to everyone!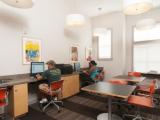 Nov 2015:
Horrible

. I had so many

problems

living here. WiFi was

down

for a month and they did very little to fix it. There was a worm

infestation

and the maintenance man acted like we were

crazy

aND

left

without doing anything. There was a

shooting

and they

refused

to let me move out so they transferred me instead. My

new

apartment

wasn't

in the

best

of shape for I filled out the form so maintenance would fix it "within a month of moving in" and it was

never

addressed. I submitted a request to get our dryer fixed and received a email that they came and fix it when no one even came to check it out. The students in the office are

worthless

, except for Mike who is actually helpful. The

security

is more

worried

about me sitting in a car talking to my friend,

not

disturbing anyone, more than the people sitting outside blasting music or partying. Review from 11/13/15 on Google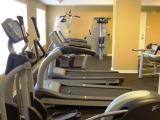 Sep 2015:
I am a graduate from UNCC and my experience there was absolutely

terrible

. My number one

complaint

is that they will let absolutely anyone live with you. In my case they moved in a heroin addict with me mid semester who has faced previous jail time for his

crimes

. He

stole

from me and his behavior and actions made effected my work performance and ultimately caused me to

lose

my first real job out of college. My second

complaint

is that the staff there will outright

lie

to your face. I was told they will

clean

my carpet after move out and in turn they replaced it

charging

me 300$ for it. They also

closed

the pool purposely 2 months before move out (July 31, the mid of summer) so residents can

not

use. Review from 9/3/15 on Google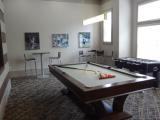 Jun 2015:
It's really

not

that

bad

. It's an apartment complex for college students.

Not

a gated community for the working class. We get a fully

furnished

room, our own bathroom, our own closet, wifi (although it can have its

good

days and

bad

days), fully decked kitchen - stove, microwave, dishwasher etc, a washer/dryer, cable and a TV in the living room. On top of that UNCC students get a

free

shuttle to campus that works around the clock. This is KEY- parking permits on campus will

run

you a

good

$500 at least. The office staff have always been chilll and informative. No

complaints

. Yea it can be a little

loud

outside on the weekends sometimes but it's college, it comes with the territory. Review from 6/22/15 on Google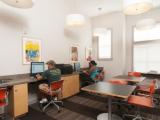 Dec 2014:
Our experience with the management staff and property at Mallard Creek have been very

good

. My son transferred from Michigan to UNCC and was to move into another property in the area that flooded. Flats at Mallard Creek

quickly

processed our application and he moved with no delays. My son loves the location, the in unit laundry, the

high quality

apartment and furnishing. He uses the property gym daily it's been a

great

place to live. Review from 12/18/14 on Google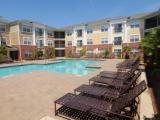 Jan 2014:
I

really like

it because I can walk to class if the bus is too full. I

didn't

get to live with my original roommate because she wanted a dog. I got a two bedroom so i

wouldn't

have to deal with drama and besides my

new

roommate being

loud

and partying more than I do which I did put on my sheet I was

quiet

... we get along. I

don't

have a car but I hear some people

complain

about parking. Anonymous review from 01/05/2014 on Google