Back to Previous
Close Tab
Additional Reviews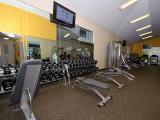 Apr 2019:
If you are a parent do

NOT

let your child live here. Residents are

not

students and my daughter and her two friends had a fourth random roommate move in whose abusive boyfriend moved in with her. Verbally and physically abusive. Both smoked weed all day long. Neither were students. Office said they couldn't do anything about it. Call the

police

. The roommate

wasn't

even paying her rent. Our three daughters were cowered in their rooms with doors locked

worried

about this abusive boyfriend hurting THEM. Office

didn't

lift a finger to do anything -- citing the "rights" of this girl and indicating they'd be

afraid

of a law suit from her. Said OUR girls could move but they'd each have to pay a $250

fee

to move. DO

NOT

MOVE HERE.

Dangerous

,

dangerous

,

dangerous

.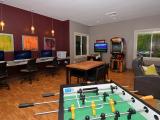 Mar 2019:
Unsafe

! My son has lived there for almost 3 years. So many things happen there that I

don't

even feel it's

safe

for him anymore. Friday

night

, a girl was shot in the chest! On a weekly basis,

fire

trucks, paramedics, and/or

cops

are there for various reasons. We were told only UNCC students lived in the complex and it's obvious that

isn't

true. DO

NOT

ALLOW ANYONE YOU

CARE

ABOUT TO LIVE IN THIS COMPLEX! Also, rent goes up each year and there are overages on utilites every month.

RUN

! DO

NOT

LEASE AN APARTMENT HERE! I would give

0 stars

if I could. Review from Google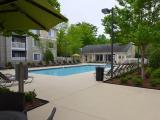 Mar 2019:
Gotta give these guys

one star

.

Security

guards treat certain people differently than they do others and

crime

here is a

big

problem

. Last

night

someone got shot and 12 squad cars were outside, we ask management what happened and they said they

didn't

know. A month before that, swat armed with

assault

rifles were about to

knock

down

someone's door. The semester before that, the guy who said he was going to shoot up uncc was arrested here. The shocking thing about all of this is that it

never

makes the news and we

never

get emailed about it.... go figure!!! Review from Google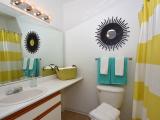 Mar 2019:
My grandson has applied to stay at The Edge for the 2019-2020 year. I see a LOT of

negatives

. Visited the model along with my grandson and it looks very

good

. I'm concerned now about

security

, parking,

thin

walls, non-students living there, black

mold

,

rude

staff, etc. I noticed that there was no one in the gate office when we were there. The

charge

of $2,516/month for each apartment seems would cover all of these

issues

? I am now having second thoughts. What kind of guarantee is offered that what you see is what you get? SIGNED: VERY CONCERNED GRANDMOTHER Review from Google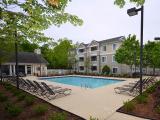 Feb 2019:
I would

NOT

ever want to live here again, or suggest this to ANYONE. The only

nice

thing about this place is that its right

near

campus. But they advertise "student housing" but one of my random roommates is

NOT

even a student, this makes me wonder how many

none

students there are living in this complex. Very

unsafe

and false advertisement. If you're looking for a

safe

place to live with college students thats off campus, you're better off living in a more

expensive

place. Also, someone in the apartment complex

across

from me DIED and there were

police

, firemen, and EMS here. Thinking they would send out an email about the loss, and they did

not

even make anyone aware the situation happened. So who knows what else they have kept from the residence. I've only been here for a semester and I would

NEVER

suggest this to anyone ever.

Worst

place to live.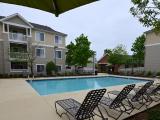 Jan 2019:
Be careful This place is a

great

location. When it comes to payment, everything's

easy

. Parties will get shut

down

if you're too

loud

. Make sure that when you move in, you write

down

everything that is

wrong

in the room; take note of scuff marks on walls, baseboards, countertops, and any other

damages

that were in the room before you got there. If you forget to write something

down

, or if there's something you

didn't

notice

until later, they're going to take advantage and make you pay for it. My bathroom countertop was

damaged

and I

didn't

notice

until after I had turned in my

damaged

sheet, so of course I did

not

get my

deposit

back and they made me pay for the countertop. Review from Google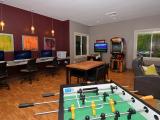 Jan 2019:
I'm commenting because i really want to stress the fact that I've lived in numerous apartments and this is the

worst

. The staff is

unhelpful

and

rude

and the manager is condescending. They will talk to you any kind of way and are unconcerned with the

issues

you face while staying at their property. Since the beginning of this lease I have regretted ever moving here and will

never

move into another property ran by Marquis, or any of those managers. Review from Google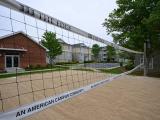 Nov 2018:
The first year I lived here was

amazing

and I had no

issues

whatsoever.

Well

this is my second year and I

hate

it and

cannot

wait to move out once my lease is up. I've had to deal with a violent roommate,

rude

employees in the office, and

awful

neighbors. The basketball court is also

terrible

. The curfew is 10PM but people are always out there at all hours being

loud

and

rude

. I would politely ask them to

leave

and would get

cussed

out. I

don't

even bother to tell the staff about

problems

anymore because they really

don't

care

. Yes, The Edge is pretty much the cheapest off-campus option that is closest to campus, but as long as this complex is getting their money, they

don't

care

. There's also dogs EVERYWHERE (pets are

not

supposed to be permitted here) and the amount of dog feces I've seen and accidentally stepped in is

disgusting

. Delta suck Review from Google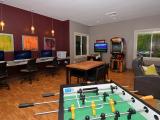 Sep 2018:
I was

charged

for several extraneous items I didn't

leave

behind, and was

charged

over a month after a

left

. It was

crime

-ridden,

dirty

, and

ridiculous

more times than once. Do

NOT

reccomend. Review from Google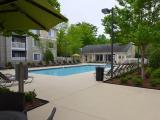 Sep 2018:
In terms of living conditions, its fine.

Not

the

best

,

not

the

worst

but fine. The walls between apartment units are a little

thin

. You can hear people's footsteps and music at

night

, but its

not

too

bad

. Compared to stories I've heard of other complexes its pretty

good

. My main issue though is their

outdated

payment system. They only accept personal checks or money orders at the desk, no card or anything. If you try to pay with card online its a $20

fee

. I feel like I'm living in the 1990s. What kind of business accepts personal checks but

not

cards? And that $20

fee

is complete bull *****. They have an autopay option which directly takes money out of your bank account every month, but that too has a $5 fine, and you

can't

use it to pay for the current day. Review from Google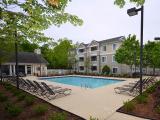 Jul 2018:
If you like signing lease agreements that sentence you to a life of

hell

and

poor

management and customer service go for it. Lived at The Edge for four years through several employee changes and the staff at the leasing office get continually more

rude

. They will

charge

you for things that should be their responsibility. They

charge

$620/mo for a bedroom with three other room mates. That means they make $2480 off of a single living space PER MONTH and they're still stingy and make you pay if you bend a window blind. Extremely

limited

parking spaces. I should've ended my lease last year because it just got

ridiculous

. There are several much better places with friendlier leasing offices in the surrounding area. The apartments DO

NOT

look like the model apartments, or at least my apartment

wasn't

. The dryer would

not

dry clothes after three 60-m Review from Google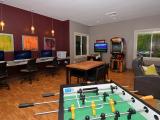 Apr 2018:
Update: the majority of the office staff are

rude

and have no

care

for their residents. I

cannot

wait to move out of here. You're better off on campus then paying to be this

close

off campus.

Best

place in the area for its price, but like every other place they want to

charge

you for anything they can

blame

you for. Ex) slightly bent blinds, etc. Half of the staff is over the top

friendly

and the other half have no

care

for you. The maintenance people are the

best

people there. They are the sweetest and

always willing

to

help

you out. They

great

you when you walk by and hold gates for you. By far deserve rarises and high pay grades. Review from Google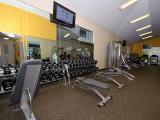 Apr 2018:
The Edge is an

amazing

place to live, I have friends that have lived here for the past 3 years. It is a

close

commute to campus and the leasing office is very kind and always understanding and on top of things. Review from Google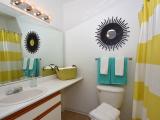 Mar 2018:
I like

this apartment complex! It's relatively inexpensive compared to other student living apartments nearby. I've been hear for almost a year and I've literally had 0

problems

. If something

breaks

, maintenance will fix it within a day. The kitchen countertops are

nice

my bathroom sink is huge, and my walk-in closet is a blessing. Also the convenience of walking to campus in 1 min is

amazing

. I get to wake up maybe 40 minutes before my class starts because thats how

close

we are to campus. Electricity and everything is included, but expect to go over during the winter because heat costs a lot more than AC. We

never

went over during Aug-Oct, but Nov-Feb we had about 10 dollars a month for overage

fees

.

Not

bad

though, it beats paying for utilities. probably going to renew for another year.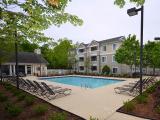 Jan 2018:
After living at another student apartment that was

not

within walking distance to campus, I

cannot

imagine living in an apartment where I would have to purchase a parking pass and deal with

traffic

on campus. The walk is very

quick

and makes getting back and forth to school so much easier. Unlike the apartment I lived at last year, the leasing office staff are very

friendly

and helpful here which makes life easier. Maintenance at The Edge has a very

quick

response time and we have

never

had an issue that was

not

easily resolved. The maintenance manager is very kind and extremely helpful. If I could

change

somethings here, they would include: an

increase

in visitor parking, updated/ improved WiFi, and better

security

as the people who use amenities such as the pool and basketball courts are

not

usually residents and are here

late

hours of the Review from Google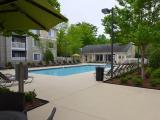 Jan 2018:
I have

really like

d my time here at the Edge apartments. Maintenance is very very

quick

to fix things when you call and put in a maintenance request. The thing that I really

love

about the Edge is how

close

it is to campus. It only takes me 10 minutes to walk to the main part of campus and then I don't have to deal with parking. The pricing is also relatively

cheap

compared to other school affiliated apartment complexes. I recommend!! Review from Google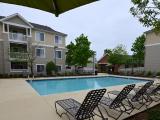 Jan 2018:
This place is

great

! Management is solid and the maintenance folks have always been prompt and

professional

to me. It's better than other places I have lived in the University City area. For the price and location it really is the

best

choice for off campus housing. Review from Google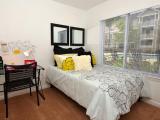 Jan 2018:
Some

great

advantages The Edge has over nearby student apartment complexes are price, proximity to campus, and amenities. One thing I

really like

about living at The Edge is that the walk to the center of campus is about 10-15 minutes maximum, and the complex is right

near

a campus bus

stop

, which means there's no reason to buy a UNCC parking pass, which saves a lot of time and money. The parking is always

convenient

and available within the complex, and maintenance often completes your work orders fairly

quickly

.

Great

place to live throughout your college years. Review from Google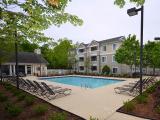 Jan 2018:
I've

enjoyed

living at The Edge so far. The maintenance staff is

great

and the walk to campus is very

convenient

, especially since the Martin Hall bus

stop

is

close

to the walking gates. My neighbors are respectful, however the basketball courts can be

noisy

since the walls are so

thin

.

Security

could be improved, but overall I feel

safe

and comfortable living at The Edge! Review from Google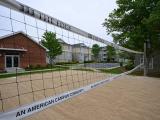 Jan 2018:
Overall, The Edge is a

good

apartment. It's very

close

to school and right next to one of the main bus routes. The apartments are

well

furnished

and

spacious

enough. It's more

expensive

than some but a fairly

decent

price point compared to some other apartments right on the border of campus. My biggest

complaint

would be the

security

. Even though it is gated, the

security

is

not

always the

most attentive

. While I have

never

felt particularly

unsafe

or been robbed, I know other people who have. Also, maintenance can be

hit

or miss but I have had my requests met promptly. Review from Google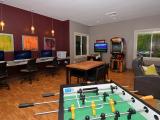 Jun 2017:
These

bad

reviews are

not

at all what it's like at The Edge!!! I

love

living here, the office is really

cool

and the staff are students so they

don't

try to

screw

you over. The gym and pool are

great

, walking to class is the

best

part though. Definitely going to renew my lease for another year Review from 6/9/17 on Google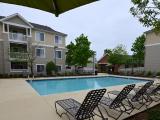 May 2017:
I lived here for 4 years.

Pros

:

Close

to campus, gym is

decent

.

Cons

: Everything else. Extremely

thin

walls. You will hear every

party

, all music, conversations and everything else. Makes it

impossible

to

sleep

. Most of the people that live here are students, and therefore about 20 years

old

. This is the

worst

case scenario roommate. Expect a constantly

dirty

kitchen, them

not

cleaning their messes,

loud

, up at all hours of the

night

, and just general

immature

behavior, including

smoking

weed. Remember that you will have to pay when your roommates

break

furniture, or otherwise cause

damage

. Live with people you know. Review from 5/26/17 on Google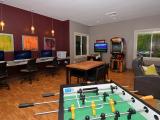 May 2017:
Some of these reviews are really over dramatic, The Edge is a

great

place to stay. They did

great

roommate matching, I have pretty chill roommates. All of the staff is

friendly

, and maintenance is

quick

and

efficient

. The location is

perfect

for UNCC students, about a 5 minute walk to class for me, and the shuttle picks up right outside the gate. The rooms are

nice

sizes and the common area is huge.

Nice

furniture as

well

. The gym is has

nice

equipment and stays

clean

, a long with the pool. I definitely plan on staying here until graduation. Review from 5/20/17 on Google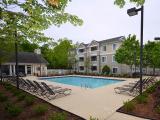 May 2017:
This was my very first apartment I've ever signed for and it has definitely been a

great

experience! Living without my parents was scary at first but The Edge really made me feel at home. I have

never

had an issue with safety. The staff and maintenance team has been

very helpful

as

well

! Review from 5/12/17 on Google
Apr 2017:
Lived here for 3 years. Super

close

to campus, so no $500 parking pass needed. Also the maintenance staff is super

nice

! The Club House staff is always there to

help

.

Love

the fact that there are 4 separate leases because then you do

not

get kicked out if your roommates do

not

pay. Could use a little more of a

warning

system with the parking infraction service and better parking spaces would be

nice

! Overall this has been a

nice

place to call my temporary home for 3 years! Review from 4/12/17 on Google