Additional Reviews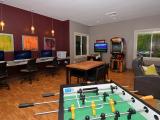 Apr 2018:
Update: the majority of the office staff are

rude

and have no

care

for their residents. I

cannot

wait to move out of here. You're better off on campus then paying to be this

close

off campus.

Best

place in the area for its price, but like every other place they want to

charge

you for anything they can

blame

you for. Ex) slightly bent blinds, etc. Half of the staff is over the top

friendly

and the other half have no

care

for you. The maintenance people are the

best

people there. They are the sweetest and

always willing

to

help

you out. They

great

you when you walk by and hold gates for you. By far deserve rarises and high pay grades. Review from Google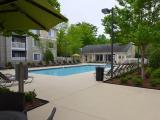 Apr 2018:
The Edge is an

amazing

place to live, I have friends that have lived here for the past 3 years. It is a

close

commute to campus and the leasing office is very kind and always understanding and on top of things. Review from Google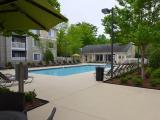 Mar 2018:
I like

this apartment complex! It's relatively inexpensive compared to other student living apartments nearby. I've been hear for almost a year and I've literally had 0

problems

. If something

breaks

, maintenance will fix it within a day. The kitchen countertops are

nice

my bathroom sink is huge, and my walk-in closet is a blessing. Also the convenience of walking to campus in 1 min is

amazing

. I get to wake up maybe 40 minutes before my class starts because thats how

close

we are to campus. Electricity and everything is included, but expect to go over during the winter because heat costs a lot more than AC. We

never

went over during Aug-Oct, but Nov-Feb we had about 10 dollars a month for overage

fees

.

Not

bad

though, it beats paying for utilities. probably going to renew for another year.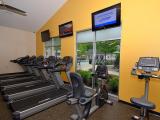 Jan 2018:
After living at another student apartment that was

not

within walking distance to campus, I

cannot

imagine living in an apartment where I would have to purchase a parking pass and deal with

traffic

on campus. The walk is very

quick

and makes getting back and forth to school so much easier. Unlike the apartment I lived at last year, the leasing office staff are very

friendly

and helpful here which makes life easier. Maintenance at The Edge has a very

quick

response time and we have

never

had an issue that was

not

easily resolved. The maintenance manager is very kind and extremely helpful. If I could

change

somethings here, they would include: an

increase

in visitor parking, updated/ improved WiFi, and better

security

as the people who use amenities such as the pool and basketball courts are

not

usually residents and are here

late

hours of the Review from Google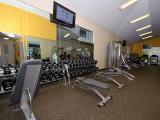 Jan 2018:
I have

really like

d my time here at the Edge apartments. Maintenance is very very

quick

to fix things when you call and put in a maintenance request. The thing that I really

love

about the Edge is how

close

it is to campus. It only takes me 10 minutes to walk to the main part of campus and then I don't have to deal with parking. The pricing is also relatively

cheap

compared to other school affiliated apartment complexes. I recommend!! Review from Google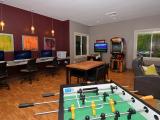 Jan 2018:
This place is

great

! Management is solid and the maintenance folks have always been prompt and

professional

to me. It's better than other places I have lived in the University City area. For the price and location it really is the

best

choice for off campus housing. Review from Google
Jan 2018:
Some

great

advantages The Edge has over nearby student apartment complexes are price, proximity to campus, and amenities. One thing I

really like

about living at The Edge is that the walk to the center of campus is about 10-15 minutes maximum, and the complex is right

near

a campus bus

stop

, which means there's no reason to buy a UNCC parking pass, which saves a lot of time and money. The parking is always

convenient

and available within the complex, and maintenance often completes your work orders fairly

quickly

.

Great

place to live throughout your college years. Review from Google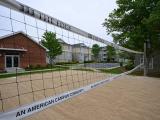 Jan 2018:
I've

enjoyed

living at The Edge so far. The maintenance staff is

great

and the walk to campus is very

convenient

, especially since the Martin Hall bus

stop

is

close

to the walking gates. My neighbors are respectful, however the basketball courts can be

noisy

since the walls are so

thin

.

Security

could be improved, but overall I feel

safe

and comfortable living at The Edge! Review from Google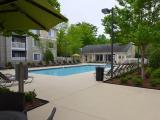 Jan 2018:
Overall, The Edge is a

good

apartment. It's very

close

to school and right next to one of the main bus routes. The apartments are

well

furnished

and

spacious

enough. It's more

expensive

than some but a fairly

decent

price point compared to some other apartments right on the border of campus. My biggest

complaint

would be the

security

. Even though it is gated, the

security

is

not

always the

most attentive

. While I have

never

felt particularly

unsafe

or been robbed, I know other people who have. Also, maintenance can be

hit

or miss but I have had my requests met promptly. Review from Google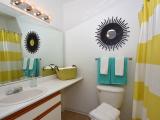 Jun 2017:
These

bad

reviews are

not

at all what it's like at The Edge!!! I

love

living here, the office is really

cool

and the staff are students so they

don't

try to

screw

you over. The gym and pool are

great

, walking to class is the

best

part though. Definitely going to renew my lease for another year Review from 6/9/17 on Google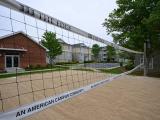 May 2017:
I lived here for 4 years.

Pros

:

Close

to campus, gym is

decent

.

Cons

: Everything else. Extremely

thin

walls. You will hear every

party

, all music, conversations and everything else. Makes it

impossible

to

sleep

. Most of the people that live here are students, and therefore about 20 years

old

. This is the

worst

case scenario roommate. Expect a constantly

dirty

kitchen, them

not

cleaning their messes,

loud

, up at all hours of the

night

, and just general

immature

behavior, including

smoking

weed. Remember that you will have to pay when your roommates

break

furniture, or otherwise cause

damage

. Live with people you know. Review from 5/26/17 on Google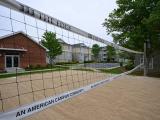 May 2017:
Some of these reviews are really over dramatic, The Edge is a

great

place to stay. They did

great

roommate matching, I have pretty chill roommates. All of the staff is

friendly

, and maintenance is

quick

and

efficient

. The location is

perfect

for UNCC students, about a 5 minute walk to class for me, and the shuttle picks up right outside the gate. The rooms are

nice

sizes and the common area is huge.

Nice

furniture as

well

. The gym is has

nice

equipment and stays

clean

, a long with the pool. I definitely plan on staying here until graduation. Review from 5/20/17 on Google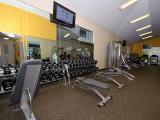 May 2017:
This was my very first apartment I've ever signed for and it has definitely been a

great

experience! Living without my parents was scary at first but The Edge really made me feel at home. I have

never

had an issue with safety. The staff and maintenance team has been

very helpful

as

well

! Review from 5/12/17 on Google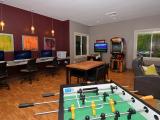 Apr 2017:
Lived here for 3 years. Super

close

to campus, so no $500 parking pass needed. Also the maintenance staff is super

nice

! The Club House staff is always there to

help

.

Love

the fact that there are 4 separate leases because then you do

not

get kicked out if your roommates do

not

pay. Could use a little more of a

warning

system with the parking infraction service and better parking spaces would be

nice

! Overall this has been a

nice

place to call my temporary home for 3 years! Review from 4/12/17 on Google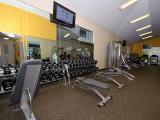 Apr 2017:
Okay

,

well

first...The walls are way too

thin

. I can hear the guy in the other apartment

loud

and clear. They have virtually no

security

. I have called the office literally 10 times in regards to a

noise

complaint

and

nothing

has happened. A lot of the parking spaces are too small and the guy at the gate lets EVERYONE in. The apartments

smell

like weed even if you

don't

smoke

. The people at the office are "

okay

". It is right beside the school which is the only reason I even thought about this place. The renovated apartments DO

NOT

make up for the

bad

quality. Review from 4/3/17 on Google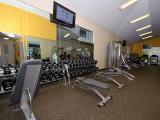 Feb 2017:
I decided to write this review because I was frustrated with all the overly dramatic reviews on the place. First off it

isn't

nearly as

bad

as all the other reviews say. Yeah the gate to get in through campus is

broken

so anyone can come in, but that's

not

really a

bad

thing. The place is

safe

And

shouldn't

be a

big

concern

. Yeah you will see the occasional parking lot

fight

break

out. But it's

fun

to watch from the comforts of my back porch and these only occur

late

at

night

. Review from 2/23/17 on Google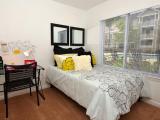 Feb 2017:
Overall I've had a

great

experience at the edge. Maintenance is

quick

and

polite

. The staff at the front desk have always been

polite

and answered any questions I've had. It has the typical apartment complex

problems

like tight parking and

thin

walls, but all in all I've

enjoyed

my time here. Review from 2/16/17 on Google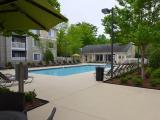 Feb 2017:
I'm going to give an honest review because some of these are dramatic. I

haven't

had any

issues

in this neighborhood since I've moved here. One thing that I

really like

is that maintenance is

fast

with their repairs. My toilet

broke

randomly and they came the exact same day to fix it. Even educated me on how toilets work lol (no

not

just flushing). The office staff is very

polite

. However, if I ask to speak to my leasing manager, I expect to speak with him or her directly. Review from 2/14/17 on Google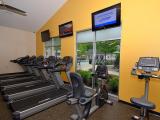 Feb 2017:
I

haven't

had any

bad

experiences living here, I did roommate matching and got pretty

decent

roommates. I

enjoy

having my own bathroom and walk-in closet. The counter top in the bathrooms are very

nice

and there is a lot of room/shelfs space in the closet and drawers also come in the room as

well

so there is more then enough room for cloths. The living area is large enough to spend time with roommates and friends and the kitchen is

nice

too with the

new

upgrades done. There is a

decent

amount of cabinet space in the kitchen and having the dishwasher is a plus. Review from 2/12/17 on Google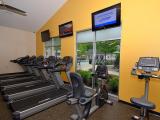 Dec 2016:
If you are thinking about living here DO

NOT

. The past two years have been the

worst

for me and my three roommates. We want to move out but we

can't

, the lease is

not

flexible at all and the edge is

not

helping us. We have ran into countless

problems

with no

help

. The answer we constantly get is "

sorry

you've signed a lease" the edge claims they are always trying to

help

enhance "student life" but this morning is about the 20th time I've been woken up before 8 am because of VERY

loud

construction

going on right next to my bedroom. Another instance where my student life was impacted happened during

finals

week.. my friend and I were taking an online

final

, and there was no visitor parking

left

.. she got

towed

and it costed $200. Review from 12/26/16 on Google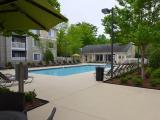 Dec 2016:
Everything is plain ole white, no color anywhere. Maintenance is the

best

thing they get things done within 24 hours. I lived there for two years and it was

horrible

. Would

not

recommend this place to anyone. Review from 12/7/16 on Google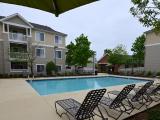 May 2016:
Absolutely the

worst

place imaginable to live. These people are complete

liars

and do

not

take

care

of the tenants. If I could give a fraction of a star I would. Only place that is two months behind of the electricity accommodations. The rooms are

nice

, but the management is a bunch of jack asses that will

lie

to you and smile in your face.

Worst

renting experience ever!!!!!!!!!!! Review from 5/2/16 on Google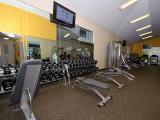 Apr 2016:
Smh ...the

thin

walls. You can hear everything the neighbors do. Also, the parking spaces are small. Roommates were

digusting

and threw

trash

on the floor instead of

changing

the

trash

bag . That's really my only

problem

other than that its an

okay

place to live for temporary residence. They tried to

charge

you for something that wasnt your

fault

just b/c its on your side of the room. Rip off Review from 4/10/16 on Google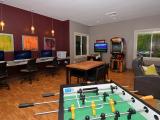 Feb 2016:
I'm going to tell you this, if you

don't

have a car and need to go to campus, this is the place for you. Other than that expect no parking spots to be available for you at all because everyone parks their car and

don't

move it for weeks. and the parking spaces are so small, you can easily get your car

hit

(I have multiple times) they say the "

new

" improvements for fall 2016 includes

new

applicances etc, but the drains will continue to

clog

, the

fire

alarms

will

go off

for no reason, the wifi works when it wants, and Jesus if I can find a parking spot so I can even go home, the pipes are busted.

don't

let their advertising

fool

you, this place is very

old

and their covering it up with minor

new

things. the "hardwood" floors their putting in?

not

even wood.

not

even the "granite" countertops....

can't

wait for my lease to end!!! Review from 2/27/16 on Google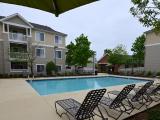 Sep 2015:
DO

NOT

SIGN HERE! I do

not

wish to

attack

anyone personally, but the way I have been treated by the Edge management is

disrespectful

and

rude

. I recently moved out to pursue a more

affordable

living situation. Upon moving out I was

charged

$215.00 for a 1 inch cut in the mattress and "missing shelf hardware".

None

of these

damages

were at the

fault

of myself or anyone else but the Edge. The cut was from the bed frame (which they supplied) and anyone with a brain could tell that there was no hardware ever present in the closet

due

to no

screw

hole

s in the walls, but in college apartment language the

fault

is with the student.

Not

all college students are reckless

idiots

like they would assume. Review from 9/25/2015 on Apartment Ratings