Apartment Reviews
Back to Previous
Close Tab
Additional Reviews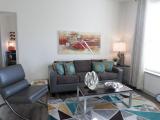 Jul 2020:
I really

love

my experience at M1! The guys at the office are always kind as

well

as the guys of the maintenance service. They timely answer to any request. The amenities are

awesome

, in particular the pool and the gym. Also, the apartment is really

nice

. I

definitely recommend

this residence!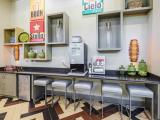 Oct 2019:
The managers Tia, Maddie, and Kate are

great

as

well

as the assistants up front. They

care

about the residents and try to make M1 a

good

experience. Maintenance is timely and very

nice

. Feels

safer

and more controlled than other apartment complexes in the area and was worth renewing a lease with. Review from Google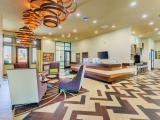 Oct 2019:
Absolutely

love

living here!!! This is my second year at M1 and I wish I could stay

forever

! The maintenance staff are

AMAZING

... so kind and always get to

issues

in a timely manner! Maddie and Peyton at the front desk are so helpful and always make me feel welcome!

Great

location, only right turns to get onto campus which rocks when I'm

late

to class! The pool is hands

down

the

best

part about M1, it is so

nice

and everyone is always having a

good

time! Review from Google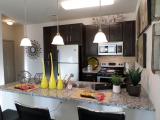 Oct 2019:
I really

enjoy

living here at Millennium One! It's so

close

to campus and very

convenient

. The maintenance team stays on top of repairs and takes

care

of our needs usually the same day that we send the request. The office staff is so

friendly

& responds to your emails in a timely manner and always has

events

happening around the property! The units are very

nice

& up to date with furniture & appliances. Everything here is held to a high standard & if you have an issue, they

help

you resolve it right

away

!! I recommend M1 for everyone living off campus.

Love

it here!!! Review from Google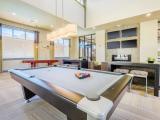 Oct 2019:
Millennium One has a lot to offer from the pool to the gym. When moving in, there was definitely some stuff that wasn't looked at before turning the apartment over but maintenance was

quick

to come and fix the

issues

. If you're looking for a

quiet

neighborhood, I would

definitely recommend

ed M1. Review from Google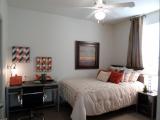 Oct 2019:
My experience at millennium one so far has been

great

! They always have

fun

stuff going on for residents and prizes are involved! My apartment is

beautiful

already

furnished

!

Love

the gym at

night

its just me and the weights! Oh and i forgot to mention i got a 350$ gift card just for being a resident! Highly recommend! Review from Google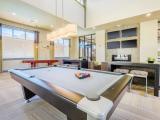 Oct 2019:
Great

amenities!! I have lived in the townhouse floorplan for 3 years now and

love

the layout! Maintenance is so

quick

and

friendly

if you end up having any

issues

! The complex could use more parking but overall I have

enjoyed

my experience living here and would

definitely recommend

it! Review from Google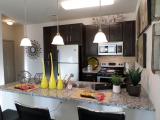 Jul 2019:
DO

NOT

SIGN YOUR LEASE! If I could give this complex

0 stars

I would. They are completely

unprofessional

and do

not

respect your time at all. The manager Kaitlin is

horrible

at communicating via email or phone, and she honestly seems like she does

not

care

at all that she does

not

respond in a timely matter. There has been numerous of times that I have called to talk to her and the front staff says "she prefers to talk via email or she wishes to

not

speak at this time". There has even been times where the front desk purposely

IGNORES

my calls, and I would call from a different number and they would answer. There has even been on numerous occasions I have called to ask to her and was told she was lunch between a two hour time period. It is frustrating as a student and a paying customer to receive a continuous

run

around with the leasing office because they do

not

want to do there job in a timely manner Review from Google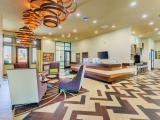 Jul 2019:
The leasing staff was super accommodating for my moving process- thank you!! Review from Google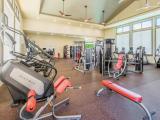 Jul 2019:
I went in today to tour, Madison Hoyle, was absolutely

wonderful

. She seemed very honest. The facility seemed

clean

and overall a

pleasant

place to be. The staff were all

wonderful

, at least the one's I met. The facility I toured had

spacious

rooms and it looked very

nice

to me. I do plan on pursuing a home here while in school. Review from Google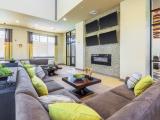 Jun 2019:
Changing

my review to

5 stars

. After being here for almost a year I just wanted to say the maintenance crew is extremely

friendly

and keep the complex

clean

. The location is

great

because its only a 5 minute drive to UNCC and its far enough back from the road that things stay pretty

quiet

. There's also

plenty

of parking both for residents and guests and there is even more room for guest parking outside of the complex. I appreciate it also being gated as the surrounding area can be somewhat

sketchy

. It's also

nice

that because of incidents in the surrounding area, millennium decided to have their

security

there every

night

and even have

police

over there on some days. The people that live here are also pretty

cool

(

clean

up after themselves,

don't

get super

loud

, and overall keep the amenities in

decent

shape) Although originally I thought the power cap here was low, after touring other complex's in the area it became clear what you get here is pretty much the

best

Review from Google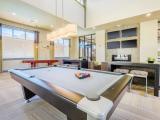 Jun 2019:
The Management is really

bad

and they have been very

rude

to my daughter. Tia the person they have as a manager, has no knowledge of how to treat tenants and she responds in a sarcastic way instead of seeking to

help

those who end up paying her salary. Several times I called the person who is above Tina to try to find an answer to a

problem

we were having with my daughter's car and they

never

returned my calls. My daughter looked for

help

after office hours, and there was nobody in the place and neither to answered the calls in the numbers that are supposed to be for emergencies. What worries me the most is that there is nobody to attend emergency situations in this place when they are suppose to be providing a

safe

place for the students that live there. -- Review from Google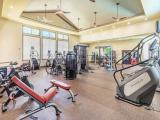 May 2019:
Absolutely

Love

Millelinum One Luxury Apartments JAMES IS

GREAT

Mechanic Man here at M1 he always greet you with a smile very

friendly

,he fix anything or any

problem

you may have with you're Apartment.He does

not

take long to get to you. Very

well

pleased and thankful for him and his Crew.

Never

had

issues

here

great

place for Upscale living. If you need any service done James is the man!. Review from Google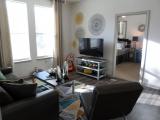 Apr 2019:
I

love

how modern and

clean

it is! The fact that the community is gated makes me feel so

safe

. The apartment is so

nice

and I

love

the furniture package that is included.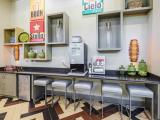 Apr 2019:
Such

spacious

apartments and

love

that they have options of townhouses!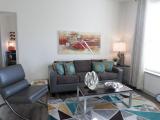 Apr 2019:
Great

price for what you get it's definitely worth your money I have lived here for 3 years and I'm so

sad

I have to

leave

because I'm graduating.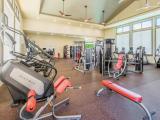 Apr 2019:
Close

to campus but

not

so much that you feel on top of everyone. I

love

all the

events

they host and they give

away

a lot

free

stuff like school supplies and food.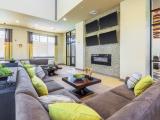 Apr 2019:
Staff is so

nice

and helpful. The pool is

beautiful

gym is

spacious

and they have

free

tanning! I toured a few other places and I'm so glad I picked this one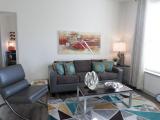 Apr 2019:
Community is so

friendly

,

clean

,

safe

and in a

great

location.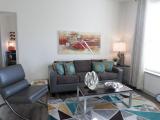 Apr 2019:
Not

sure why apartments get a

bad

rep. especially M1 but this place is really

great

and a reliable place to stay while in college Review from Google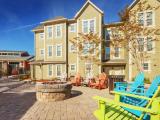 Apr 2019:
Great

service! Any

problem

we have ever had has been responded to in a timely manner by Tyrone! He has always taken

great

care

of us and went far beyond his job to make sure we were satisfied! Review from Google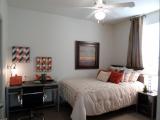 Apr 2019:
Staff is

awesome

! Tyrone does a fantastic job with any maintenance work. Always timely and

pleasant

to be around. Review from Google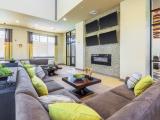 Feb 2019:
location is

perfect

! its a gated community,

decent

gym and pool, and has a shuttle for those who dont have a parking pass. The staff at the front desk are

nice

and they do have

nice

events

, like making cards for the elderly.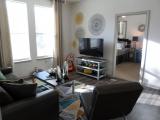 Feb 2019:
Had a

horrible

experience with management. They did

not

communicate

well

at all. I was

charged

an amount of money over a month after I moved out when I was told several times I had a

zero

balance. Do

not

recommend living here.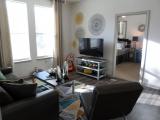 Feb 2019:
We came in with our son and his friends and parents over the weekend and the two girls in the office were so sweet and

nice

. Shanee gave us a tour of the community and really helped ease a lot of our concerns about letting our son move of campus. The other young lady was a student that worked there as

well

and she gave us honest information. The community was

nice

all

together

and the model we saw was

wonderful

. I will say that I am a bit

worried

about how far the shuttle is from the buildings in the back, but we will definitely place them st the top of our list Review from Google