Back to Previous
Close Tab
Additional Reviews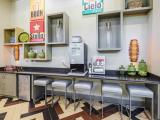 Jun 2019:
Changing

my review to

5 stars

. After being here for almost a year I just wanted to say the maintenance crew is extremely

friendly

and keep the complex

clean

. The location is

great

because its only a 5 minute drive to UNCC and its far enough back from the road that things stay pretty

quiet

. There's also

plenty

of parking both for residents and guests and there is even more room for guest parking outside of the complex. I appreciate it also being gated as the surrounding area can be somewhat

sketchy

. It's also

nice

that because of incidents in the surrounding area, millennium decided to have their

security

there every

night

and even have

police

over there on some days. The people that live here are also pretty

cool

(

clean

up after themselves,

don't

get super

loud

, and overall keep the amenities in

decent

shape) Although originally I thought the power cap here was low, after touring other complex's in the area it became clear what you get here is pretty much the

best

Review from Google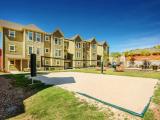 Jun 2019:
The Management is really

bad

and they have been very

rude

to my daughter. Tia the person they have as a manager, has no knowledge of how to treat tenants and she responds in a sarcastic way instead of seeking to

help

those who end up paying her salary. Several times I called the person who is above Tina to try to find an answer to a

problem

we were having with my daughter's car and they

never

returned my calls. My daughter looked for

help

after office hours, and there was nobody in the place and neither to answered the calls in the numbers that are supposed to be for emergencies. What worries me the most is that there is nobody to attend emergency situations in this place when they are suppose to be providing a

safe

place for the students that live there. -- Review from Google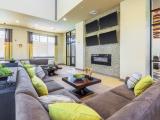 May 2019:
Absolutely

Love

Millelinum One Luxury Apartments JAMES IS

GREAT

Mechanic Man here at M1 he always greet you with a smile very

friendly

,he fix anything or any

problem

you may have with you're Apartment.He does

not

take long to get to you. Very

well

pleased and thankful for him and his Crew.

Never

had

issues

here

great

place for Upscale living. If you need any service done James is the man!. Review from Google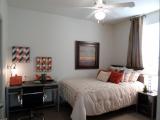 Apr 2019:
I

love

how modern and

clean

it is! The fact that the community is gated makes me feel so

safe

. The apartment is so

nice

and I

love

the furniture package that is included.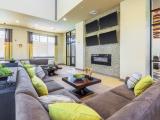 Apr 2019:
Such

spacious

apartments and

love

that they have options of townhouses!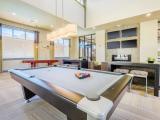 Apr 2019:
Great

price for what you get it's definitely worth your money I have lived here for 3 years and I'm so

sad

I have to

leave

because I'm graduating.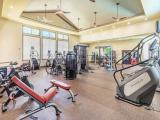 Apr 2019:
Close

to campus but

not

so much that you feel on top of everyone. I

love

all the

events

they host and they give

away

a lot

free

stuff like school supplies and food.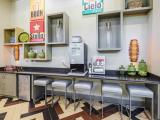 Apr 2019:
Staff is so

nice

and helpful. The pool is

beautiful

gym is

spacious

and they have

free

tanning! I toured a few other places and I'm so glad I picked this one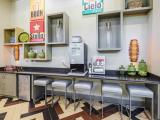 Apr 2019:
Community is so

friendly

,

clean

,

safe

and in a

great

location.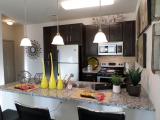 Apr 2019:
Not

sure why apartments get a

bad

rep. especially M1 but this place is really

great

and a reliable place to stay while in college Review from Google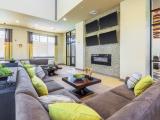 Apr 2019:
Great

service! Any

problem

we have ever had has been responded to in a timely manner by Tyrone! He has always taken

great

care

of us and went far beyond his job to make sure we were satisfied! Review from Google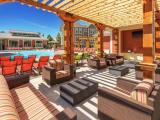 Apr 2019:
Staff is

awesome

! Tyrone does a fantastic job with any maintenance work. Always timely and

pleasant

to be around. Review from Google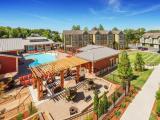 Feb 2019:
location is

perfect

! its a gated community,

decent

gym and pool, and has a shuttle for those who dont have a parking pass. The staff at the front desk are

nice

and they do have

nice

events

, like making cards for the elderly.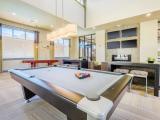 Feb 2019:
Had a

horrible

experience with management. They did

not

communicate

well

at all. I was

charged

an amount of money over a month after I moved out when I was told several times I had a

zero

balance. Do

not

recommend living here.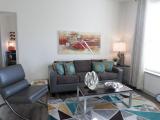 Feb 2019:
We came in with our son and his friends and parents over the weekend and the two girls in the office were so sweet and

nice

. Shanee gave us a tour of the community and really helped ease a lot of our concerns about letting our son move of campus. The other young lady was a student that worked there as

well

and she gave us honest information. The community was

nice

all

together

and the model we saw was

wonderful

. I will say that I am a bit

worried

about how far the shuttle is from the buildings in the back, but we will definitely place them st the top of our list Review from Google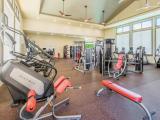 Feb 2019:
The wifi is constantly going out, especially when you need it most like studying for a

test

. There is hardly any parking at

night

. The washer machine

leaks

and the dishwasher only works about half the time. They are super strict about bringing friends with you to the pool. The printer also

never

works. And the

fire

alarm

was

never

fixed so it keeps beeping. 0/5

can't

wait to move out Review from Google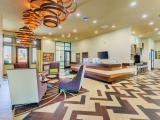 Dec 2018:
My Grandfather smoked his w

hole

life. I was about 5 years

old

when my mother said to him, 'If you ever want to see your grandchildren graduate, you have to

stop

immediately.'. Tears welled up in his eyes when he realized what exactly was at stake. He gave it up immediately. Three years later he died of lung cancer. It was really

sad

and destroyed me. My mother said to me- '

don't

ever

smoke

. Please

don't

put your family through what your Grandfather put us through." I agreed. At 19, I have

never

touched a cigarette. I must say, I feel a very slight sense of

regret

for

never

having done it, because millennium one is so

awful

it gave me cancer anyway. Review from Google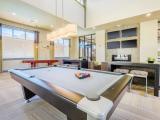 Dec 2018:
They suck the money out of students for pointless

charges

. The kingdom of students will no longer deal with this oppression, we rather live in cardboard boxes next to the halal truck. Review from Google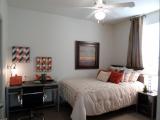 Dec 2018:
Horrible

internet service provider,

overpriced

and will overcharge you any chance they can get.

Avoid

at all costs. I'd rather continue living at University Terrace North and

risk

my safety than spend another month playing Millennium One. Review from Google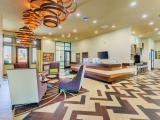 Dec 2018:
I have lived in this apartment complex for 2 and 1/2 years. Each year the level of customer service and quality decreases. This year I transferred from a four bedroom unit to a two bedroom unit, requiring a $300 transfer

fee

for moving out of the

old

unit early and into the

new

unit. After living in the two bedroom unit for almost 5 months, the leasing office requested a $200

security

deposit

two days after Christmas. They refunded my previous

security

deposit

in October with no instructions to return to the money to the leasing office for the

new

lease. When I contacted the leasing office to ask for an explanation on why they were requesting this so

late

into the lease, the manager explained that she has

not

worked in the leasing office yet and it was

not

her doing/ responsibility completely disregarding how inappropriate and unfair this situ Review from Google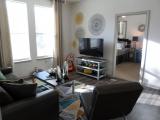 Nov 2018:
the internet is

garbage

and things are always

breaking

around the property and

fire

alarms

going off for hours at the

crack

of dawn. if you

care

about your car dont live here; the "speed bumps" are literal parking blocks and will destroy the longevity of your shocks/springs and you really better think about some other place to live if you have ball joints. Some people that live here are out of their mind going 30+mph over the speed bumps and will pass you for going over them at a

decent

speed. Also, dont be surprised when you wake up to your car covered in

water

spots from the sprinklers going off right next to all the parking spaces for the grass that is

not

even green except a month of summer when you're

not

there. Rent prices have been going up, renters insurance is now required ($100k minimum) where as most other properties dont require it Review from Google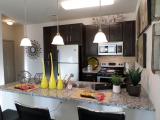 Sep 2018:
I think that this is one of the

best

apartment complexes in the area to live in because of the location and as

well

as everything M1 has to offer. The staff is very

friendly

and they respond to your requests fairly

fast

. Review from Google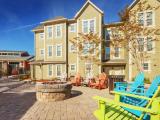 Sep 2018:
Pretty

spacious

rooms with

convenient

amenities, the only

bad

thing I can say is that parking needs some work. It seems like there's a lot of unfilled "reserved" parking spots (which are the ones you pay for monthly) which leaves everyone kind of crammed into whats

left

of the other spots with little to no spots open for visitors. Review from Google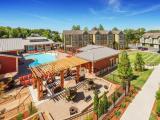 Aug 2018:
This apartment is

great

! If you want to be

near

the school and have

great

amenities this is the place for you Review from Google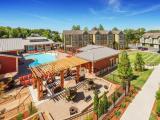 Jun 2018:
The only

good

student housing in charlotte. Gets an entire star off for the excessive

cheap

speed bumps in the complex. They will destroy your car. Other than that the maintenance and staff are

nice

. The pool does need newer furnishings, and some other things do need touching up. Other than that

nothing

too major. Review from Google