Additional Reviews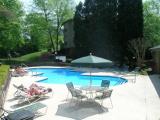 Jan 2019:
I've lived here for 1 year and a half, and I

enjoyed

it. Kris is

great

, and she will always

help

you whenever anything

breaks

in your apartment. The community is

safe

, and the neighborhoods are quite. The only thing I have disliked in my living here is that the apartmenrts are

old

-fashioned. Other than that, I had a

good

experience. Review from Google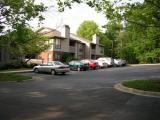 Dec 2018:
I really

enjoyed

the location, price, and management. The property manager, Kris, is so

nice

and willing to work with you. I

don't

think a better place for the price can be found for UNCC students. Being able to walk to class and

not

deal with the parking

nightmare

was

awesome

in my book. Review from Google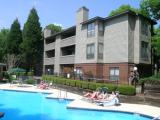 Dec 2018:
Stacey and the other staff here are

awesome

! They recently went above and beyond to

help

me in a sensitive situation. For the time I have lived here they have been

friendly

,

professional

and always answered any questions or concerns I have. Review from Google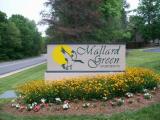 Oct 2018:
As a past employee and also a past resident of Mallard Green Apartments, I can say that this is a

great

place to live. Even through any

hardships

I had at Mallard Green, Kris (the manager) was always there to

help

no matter how troublesome I could have been; I owe my

great

experience to her. I would

definitely recommend

this place for any one as people keep to themselves and Kris is always there to

help

you out. Review from Google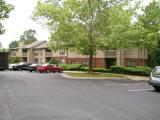 Aug 2018:
I have lived at Mallard Greens for 2 years. I have had a

wonderful

experience. It is a short walk from campus and the bus stops are around the corner. The Mallard Green apartment staff has been very responsive. Kris, the office manager, is

always helpful

with any questions or concerns. She is highly experienced and a very

down

to earth person. Steve and Larry, the maintenance men, are able to fix any

problem

and they do it

quickly

. One thing I will say is that you are renting these apartments

not

buying them.

Not

everything is going to be

perfect

, but if you can see past any little imperfection. It is a

great

place with

great

people! Review from Google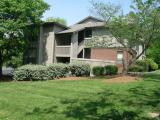 Jul 2018:
Do

not

, I repeat DO

NOT

think about living here. The building is rather

unsafe

and

infested

with

bugs

. The management is very

difficult

to get a hold of and even if you do they don't

care

much about anything but receiving their money. I would suggest you to explore other alternatives in and around. If the management is reading this, it wouldn't hurt to

care

a little about the people living under your

care

and it would be

great

if you could be

polite

while you're at it. Review from Google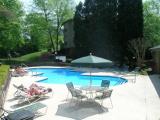 Jun 2018:
Unfortunately, this review is from a very bitter ex employee. Very

sad

to see this.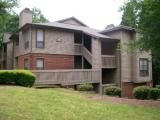 Jun 2018:
DO

NOT

LIVE HERE!!! If I could give this place no stars I most definitely would. This place is

infested

with all kinds of

bugs

that you do

NOT

want to come in contact with! Especially live with!! Staff is exceptionally

horrible

and

rude

. The office always

smells

like

pot

and the staff is most definitely

outdated

and trashy and there are always

creepy

men in/around the office.

Crime

is rising in these apartments and rent is too high for having no

good

qualities. Thank God my lease is up soon. Review from Google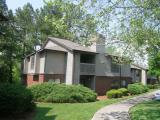 May 2018:
I have been at Mallard Green Apartments for three years now, the staff and manager Kris are extremely

nice

and welcoming! The maintenance staff is very

quick

and

friendly

!

Great

location and reasonable prices compared to nearby apartments.

Great

community and

noise

is reasonable! Overall, I am very

happy

with my time at Mallard Green Apartments! Review from Google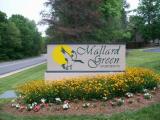 May 2018:
I'm going into my third year living here and it's been

excellent

so far.

I like

my apartment and it's

easy

to get a hold of staff if you need to. It should be noted that some of the

old

reviews referring to fred are no longer applicable because they're under

new

management now, I've worked with Khris the w

hole

time I've been here and shes been

great

.

Good

maintenance staff,

great

location, and everybody I know who lives here likes management. I

don't

spend a lot of time at the office at all and the property manager still knows my name and where I live off the top of her head. Review from Google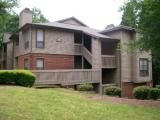 Feb 2018:
I would

definitely recommend

Mallard Green! Kris and Tessa were some of the most understanding people when I told them I could no longer live there

due

to personal reasons. I was able to get a

new

roommate to take my place and I was able to get my

security

deposit

back within 2 weeks of moving out. When I did live there, the maintenance men were always

friendly

and very prompt when it came to

issues

in my apartment. Review from Google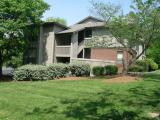 Feb 2018:
It's almost

impossible

to get a hold of anybody in the office.

Stop

by the office, nobody's there. Call, nobody answers or bothers to return your call. I've been waiting 2 and a half months to get my

deposit

back and they just keep giving me the

run

-around! Review from Google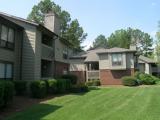 Aug 2017:
Getting in touch with staff or management at Mallard Green is nearly

impossible

. You can

stop

by or call during 'business hours' and no one will answer. Staff is rarely in the office. I order from amazon a lot, and they've often misplaced or

lost

my packages. I got off from work early, to pick up an urgent package before they

closed

at 5pm. I arrived around 4:30pm, no one was in the office and there was no sign or notification as to why (though the door indicates the office is open UNTIL 5pm). They could really use

new

, more

professional

management and staff.... For the money you're paying, just go somewhere else! Review from Google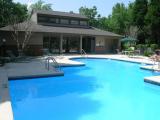 Jul 2017:
I have been living at a Mallard Green since last August (almost a year now) and they have since had

new

leadership come in. Since the switch they have been incredibly

nice

, helpful and understanding. The office has been out of electricity for a week

due

to

construction

but they have still made themselves available and helpful. I

definitely recommend

this apartment for people who need an inexpensive private apartment with helpful staff. Review from Google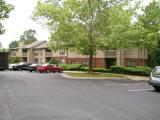 May 2017:
I

really like

it here, XXXX has retired I believe because they have a

new

property manager, and she is

great

. My only

complaint

is about the mailman that delivers here because I always have

issues

with the mail. It's a

great

place to live if you are

tired

of typical student living off campus. Review from 5/19/17 on Google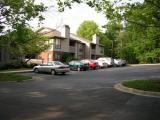 Apr 2017:
I

really like

it here, Fred has retired I believe because they have a

new

property manager, and she is

great

. My only

complaint

is about the mailman that delivers here because I always have

issues

with the mail. It's a

great

place to live if you are

tired

of typical student living off campus Review from Google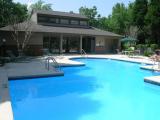 Aug 2016:
I have lived at Mallard Green Apartments for almost 3 years, from August 2013 to July 2016. I have always kept my living space

clean

, I've

never

had any

complaints

from neighbors and I have always paid on time. Every year I lived at Mallard Green, before renewing my

contract

, I asked XXXX the property Manager if he could fix some of the property

damage

issues

. And every year he blew me off with "we will send a request." The pillar on my front porch had completely

fell

off, giving me concerns of the stability of the second floor. And the back porch was completely

rotted

, and the entire structure shook when we walked on it. We were

unable

to use it the entire time we lived at the apartment. He was aware of both

problems

, but the entire time I lived there the issue were

never

resolved. Review from 8/13/16 on Google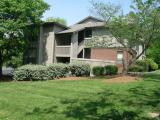 May 2015:
Overall my experience at Mallard Green has been

pleasant

. The staff is attentative to whatever

problems

arise. The is very understanding to any special circumstances that occur as

well

and will work with you. The grounds are

well

maintained and the complex is located right behind the University campus, so you have to choice of walking to campus or driving. Improvements have been made to the complex over the past year or two, so it has a more up to date look. The only

complaint

I have is an

inconsiderate

neighbor's music right above my unit. Review from 5/31/2015 on Apartment Ratings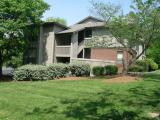 May 2015:
My experience at Mallard Green has been

good

. There was only one issue my roommate and I had which was having maintenance unlock our doors if we did

not

respond. After talking about an issue of privacy, there has been no

problems

since. Living here for almost a year has been

quiet

, no one bothers you and if you ever have an

issues

Fred is

quick

to address it as far as having any

problems

with appliances, etc. Review from 5/25/2015 on Apartment Ratings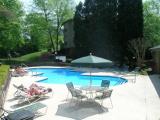 May 2015:
During our stay here, we had 2

water

leaks

and a pipe burst in our kitchen. We received

nothing

for the

damage

or our troubles. A tree

fell

on my car, and I was told they would "look into it" and

never

heard back again. Every appliance in our apartment was plugged in

wrong

or malfunctioned. 4 of our outlets

didn't

work. We had a "NEST" air conditioning unit, and it was about 8 degrees off our w

hole

stay. For half the year, my shower spat out black flakes. The staff is RARELY in the office. After I wrote a

bad

review

due

to

not

being contacted for a week, I was told no one had been in the office. I

don't

want to stay somewhere where no one is watching out for us. There is most likely

mold

, since the

water

leaks

were spray painted over. Review from 5/7/2015 on Apartment Ratings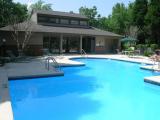 Mar 2015:
Great

place and the most helpful managers you'll ever find. I came with my wife from another country for the spring semester at UNCC. Our flight was scheduled to arrive at 11:00 PM on a friday. Since its a weekend I just mailed Ms. Danielle Freeman (Manager) the timings of our arrival. To our surprise she informed us that the keys will be in the kitchen counter and when we came in, a warm

spotless

house greeted us. Review from 3/05/15 on Apartment Ratings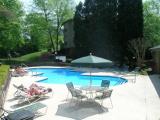 Feb 2014:
Great

apartments, have lived here for almost a year now and have no

complaints

. Borders campus, so an

easy

10 minute walk to class which is

nice

to

avoid

the University's parking permit. Always

plenty

of parking spaces. For a complex of 95% college students, it's very

quiet

. The only real

noise

comes from the occasional frat

party

next door. My only

complaint

would be the fact that they let residents have small dogs. These dogs tend to bark a lot when their owners

leave

them alone in their unit. Overall, my experience has been

great

here. Review from 2/26/14 on Apartment Ratings