Apartment Reviews
Back to Previous
Close Tab
Additional Reviews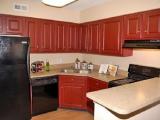 Sep 2019:
I have thoroughly

enjoyed

my time at the Hunt Club. A

great

location for campus and all sorts of restaurants. Also, it is very up to date on the inside and the people are very kind. I have had the most

help

from Madison, who is very sweet and helps sort through any

problems

I might have. If something is

broken

or

wrong

, the maintenance crew responds and is there at a timely manner. Review from Google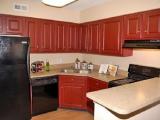 Sep 2019:
I

love

this apartment community. The staff and community really tries hard to make the area a

great

place to be. The units are

nice

and recently renovated! I

love

all the tech like the Nest thermostat and Bluetooth speaker-kitchen light! Review from Google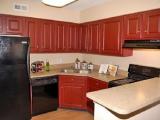 Sep 2019:
I

love

Hunt Club at University! All of Cortland Properties are an

amazing

place to live. They provide so many amenities to their residents and we are

happy

to be one of their activity vendors! We provide

fun

paint

events

for over four of Cortland properties and have

enjoyed

them all. Madison has been a

great

contact for us at Hunt Club and we

can't

wait to have a wine&paint again this month with them!! Thank you Cortland for having Jin's Art Studios!!! Review from Google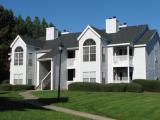 Sep 2019:
I have had the

best

experience with HuntClub by Cortland. Apartments are gorgeous! Staff is

amazing

. Everyone is

friendly

and has a

positive

attitude. Madison and Emanuel have been so helpful during my transfer process. They have made my transition seamless. Also Melvin with the maintenance staff is timely and

efficient

. When I have any

issues

with my apartment. I had a

leak

and he was there and had it handled within 30 minutes of me making the call. Review from Google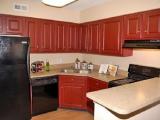 Sep 2019:
Here since May 2019, I have

nothing

but

great

things to say about the office. Barry, Jordyn, Madison and Emmanuel are always so helpful and ready to assist with any questions are concerns. The grounds are always

clean

and quite. Maitenance are always so eager to

help

with any

problems

, rather its

changing

a light bulb or getting me a

new

microwave ASAP. I would highly recommend Hunt Club by Cortland as a place to call home.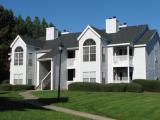 Aug 2019:
I've been here over 3 years and Ive

enjoyed

it overall. The office crew is

professional

and always

friendly

. They plan

fun

community

events

and respond

quickly

to any

issues

. Maintenance does their

best

and Mr. Marvin is one of the ones that stands out. Review from Google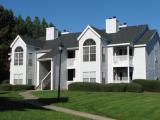 Jun 2019:
Let me start off by saying there are still

good

ppl in this world. Barry Klapish (community manager) is so

AMAZING

!!! Him and Jordan are

great

communicators. Since our tendency here, without question they're a

great

team! Thank you guys! 🤞🏾❤️ Review from Google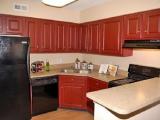 Jun 2019:
Let me start off by saying there are still

good

ppl in this world. Barry Klapish (community manager) is so

AMAZING

!!! Him and Jordan are

great

communicators. Since our tendency here, without question they're a

great

team! Thank you guys! 🤞🏾❤️ Review from Google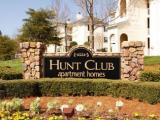 May 2019:
I

hate

the fact that they have no visitor parking. Where are my guest suppose to park if i lived in the back. That's

stupid

. Like the inside of the apartments. But i chose to move somewhere else with better parking for visitors. Review from Google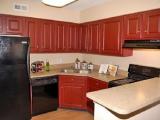 Apr 2019:
Great

apartments at a

good

price! All of the staff is very

friendly

and willing to

help

you as

best

as they can. I have already recommended this apartment complex to several friends and coworkers. Review from Google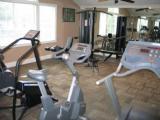 Apr 2019:
First and foremost this is one of the nicest communities in the Charlotte university area. The entire staff is

amazing

Barry who is the leasing manager, Madison who helped me with my apartment and moving in and then Emmanuel & Jordyn. Their customer service exceeds expectations and they do everything to make sure that you are comfortable. Review from Google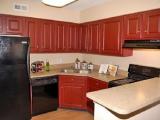 Feb 2019:
I have absolutely loved living here with my husband. I

love

the modern feel to the apartments. The staff has always been on top of things. They dress very professionally. The club house design and decor is to die for! 😍 They (staff and maintenance) keep this place looking

GOOD

. The pool is the

best

to relax in, especially in those white chairs in the hot summer.

definitely recommend

this place if you are looking for

high quality

living. Shout out to Jordyn, she's the

best

. 12/10 P.S. they even remember your birthday, write you a card, and stick it on your front door. 💕 Review from Google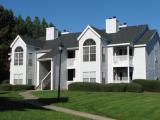 Feb 2019:
I would like to give appreciate to the maintenance team at Hunts Club especially Anthony. We have lived at the property for 2 1/2 years and I must say that anytime there is any

issues

the response is right

away

. I truly appreciate all of their hard work. Thank you I wish there were more stars that I could provide because they deserve many more. Thank you to Anthony and his Maintenance team. From the other Anthony Review from Google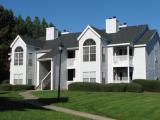 Jan 2019:
I lived here for a year. At first it was

great

. We soon noticed dated features and lots of

bugs

in our unit. We were by the small pond so that may have been why. Our neighbors were very

loud

and kept us up many

nights

. After moving we are much happier. I loved this complex at first but the longer you live there the

worse

it gets. You can really tell it is an

old

apartment that is renovated. Review from Google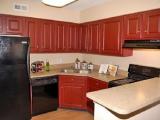 Dec 2018:
Very

Quit

. Luxury apartments

well

the modern update are

Great

but foundation is still a little shaky. The

water

quality is Beyond the

worst

. But living definitely

isn't

Bad

. Appearance is a 4, staff and Maintenance service is definitely a 3. Review from Google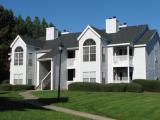 Dec 2018:
My signing process

hit

a few snags along the way but Barry and all the ladies in the office went above and beyond to get everything situated for me. They were diligent in making sure I was

happy

in the end, and that made all the difference in my decision to call Hunt Club home. Review from Google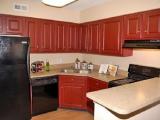 Dec 2018:
The service that the maintenance team offers to the resident at Hunt Club is

amazing

... the service manager Anthony has been so helpful to me on numerous occasions when i needed

help

last minute and its greatly appreciate it:) Review from Google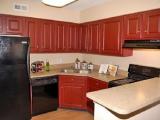 Nov 2018:
This has by far been the

worst

experience for property searching I have ever been through. Sadly I had to speak with my employer's legal department to now get them involved because of the

hassle

since they were considered an preferred employer. So I along with my husband applied & when you go everyone is so

nice

& welcoming. The apartments I saw were

beautiful

. I was advised prior to applying

due

to where I worked if I applied & was

denied

I would receive an entire

refund

of

fees

then come to find out a month later it's only the application

fee

.

Not

a

problem

, that I understood. So I was

not

approved, still I understood. I have

never

been contacted, & I have been trying to reach someone for clarity for over a month now. Each time I call it's different information provided. First I was advised the money would be refunded to my bank. Then Review from Google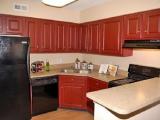 Sep 2018:
I had the

wonderful

opportunity to Tour the Property today with Rona Pillay. She was absolutely

AMAZING

. She guided me through the tour with patience & understanding providing all the information needed to make this process

easy

. During my visit today the entire Staff were

friendly

professional

& kind. I would say if you choose to reside here you're making an

EXCELLENT

DECISION. Review from Google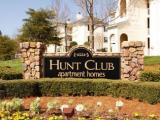 Aug 2018:
I absolutely

love

this apartment complex! We moved here from Minnesota with no knowledge of Charlotte and with just seeing the pictures from the website. The kitchen pictures hooked us right

away

and let me tell you in person it looks exactly the same! We have been living here for just over 2 years now and with every passing day it gets better! They are constantly improving the homes and clubhouse/pool/common areas making sure they are up to par with what you would consider "luxury living". The staff is

amazing

! They are so

friendly

and take the time to know each person living here so you feel like they are your friends! When you put in a maintenance request they make sure to get it done ASAP and taken

care

of to the fullest so it does

not

happen again! We had our air conditioner go out and maintenance was here all day making sure that it was Review from Google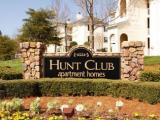 Aug 2018:
I would

love

to share my experience as a

new

resident at Hunt Club. I received

nothing

but

excellent

service from the team specially Cindy who was the person who helped me with the w

hole

move in process. Cindy was my leasing consultant at Anson at the Lakes and when I heard she was working at Hunt Club I knew I had to move here. She has always gone above and beyond to

help

me. As far the maintenance team they are

GREAT

! They always complete my maintenance requests within 48 hours. I am very

happy

with my decision because I

love

my apartment and the community! Review from Google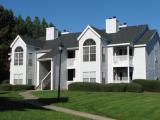 Jul 2018:
My

5 stars

go for the maintenance staff specially for Melvin for taking

care

of all the

issues

we've encountered and always going above and beyond with his work . And with the apartments it's self I honestly don't know where to begin with only 4 months of being here we've had several

bad

experiences starting with our neighbors being obnoxiously laud and

smoking

weed despite of it being a "non

smoking

community ", our street being

loud

with cars blasting music day and

night

, the parking system is

terrible

good

luck coming back home after 6 or 7 pm and finding parking . Don't get me

wrong

the apartments are very

nice

and all in the inside however that's just the surface , little by little amenities start

falling

apart

because they are

old

and who wants to be calling maintenance every month almost to get something fixed special Review from Google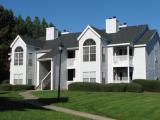 Jun 2018:
In the process to apply for a home, apartment or any residence that you will rent, it cut be frustrating. Therefore this was

not

the case, the staff that you will find here is

awesome

, helpful and respectful. Certainly the

best

experience that I had applying to rent a place. Thanks! Review from Google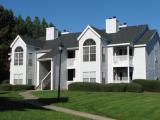 Jun 2018:
I have normally had

good

experiences with staff especially Emily Mayhew when she was

apart

of the staff at this location. Just recently I was told different things from multiple leasing agents that work in the leasing office regarding rent payments. Keep in mind staff may

change

every 1-2 months. Rent payments are only able to be made electronically 1-5 which is

new

policy. My feature was

not

available to pay electronically so when i reached out on the 1st the representative said they would research the issue , reach out to a higher up and reach back out to me which

never

happened. Since then additional bill payments for no related companies were processed which depleted the full amount of rent that needed to be paid. When speaking with Anthony the

blame

was put all on me and

not

one apology was given. He basically told me to be

late

next mont Review from Google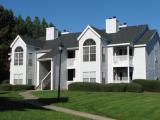 Jun 2018:
When I first moved here I loved it, the apartment was

great

and so were their employees (specifically Emily). Now after 15 months we will

not

be renewing our lease. The office staff has

changed

and I

don't

feel that they are

not

as helpful. They will be super

nice

and accommodating until you become a resident and then it drops off. The apartments are really

nice

but some of the rennovations seem

cheap

and we had

issues

with our heat several times during the winter. The

cops

kept getting called on this one apartment and the residents would have very

loud

fights right outside our apartment, although I

haven't

seen them for a month. My dog kept getting

attacked

by non-residents dogs and no one ever contacted me about it when I went to the office to

complain

. I will say the maintenance employees are

wonderful

. I really

enjoyed

this place at first Review from Google