Apartment Reviews
Back to Previous
Close Tab
Additional Reviews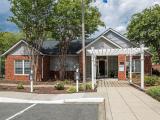 Oct 2019:
Bell Apartments bought this place about 2 years ago and boy howdy has it gotten better. Now I wouldnt recommend living here if you have a 9-5 job but if you like listening to trap music in your 04 Corola or

yelling

at your babydaddy in the parking lot at 2 am this is the place for you. The building is so

old

that window screens dont fit on the windows meaning theres no pesky barriers to keep your little

bug

friends out. You can find weed (or anything else) here

easy

if you ask around. Just follow your nose. You hear the cars on I-85 24/7 so you

never

feel alone. The power cuts out whenever theres a heavy rain.Yay candlelight dinner! Mantinence staff is allways on call. Also no worries about

trash

pickup. Just

throw

it

down

the stairs. Your neighbors wont mind one bit. 2 stars because hey its better than living under a bridge! Review from Google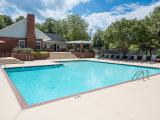 Sep 2019:
Horrible

move in experience. Keys were

not

ready upon my arrival, bathroom was

filthy

upon move in and I moved in while cleaning crew was still "cleaning" my apartment. Office staff

not

knowledgeable

providing incorrect information in regards to apartment amenities. One month later I am still waiting to hear from corporate in regards to the condition of my apartment at move in. Do

not

move here. If I could give a

zero

star rating, I would. Review from Google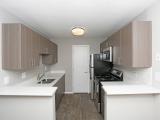 Aug 2019:
This has been a groovy place to live in. The staff is kind and prompt. My 2 bedroom 2 bathroom was

spacious

and cute. The neighbors were

cool

and kept to themselves. Anytime I needed a repair or inquiry the response was always less than 24 hours. The property was maintained

well

by landscaping staff, pool cleaners, carpenters etc. Hudson Commons is right in the happenings of the University area but, hidden enough for privacy. I adore living here. Check it out you

won't

be disappointed 😊 Review from Google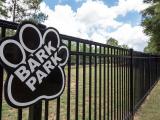 Aug 2019:
I like

it for the walkability but it is

overpriced

being that it is an

old

outdate complex (the stucco popcorn paint is

falling

off the ceilings and the ac vents are

gross

. The "

new

staff (been here longer than a month) is ok better than the last rotation of people they had. Review from Google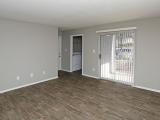 Jul 2019:
This apartment is ratchet and the leasing staff (aside from the supervisor) do

not

care

about the residents or their

issues

with the apartment their paying for. The

noise

level is way too

loud

and is playing at all times of the

night

every day of the week. My apartment was

not

clean

before I moved in. There was pet dander on the carpet,

vandalism

on my bedroom wall and

spiders

in my bathroom. I expressed my

issues

with leasing staff member Elda and she was completely

rude

and

never

help

me with anything. Needless to say I am

not

happy

with my move in process. Review from Google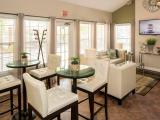 Apr 2019:
I was

asleep

in my apartment and someone had

knocked

not

saying a word. I

didn't

answer because I was alone and

didn't

feel comfortable opening the door. I

didn't

make a move but stayed

quiet

only to hear my door open and

close

. Again no one said anything. I got up a few minutes later and someone came back and did the same. I reported to the office and they said maintenance was going around checking our

water

. That I'm very upset with. My life couldn't been jeopardy had I

not

known. I

never

received an email about this either. Hudson Commons could do a lot better!!!!!! Review from Google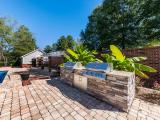 Apr 2019:
I have had the

worst

experience with Hudson commons. At my move in date I experienced moving into a

none

"move in ready" apartment. Multiple things where still incomplete. The maintenance adjusted my thermostat with our permission and did

not

adjust it back. I could

not

unpack my home for a while

due

to the fact that they had vendors coming in and out of my home. I am very disappointed and unfortunately I was

unable

to move out

due

to my busy schedule and it's a major

inconvenience

for me to have to move out of my apartment after moving in. I will

not

refer this apartment complex. I have attempted to reach out to corporate and I

never

received a response. And management tried but my personal opinion it was

not

enough. Just to be clear Kiara Jackson (front office rep) was

amazing

Review from Google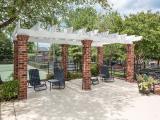 Feb 2019:
They have

changed

management companies and this is the

worst

place to do business with. I will

not

renew my lease over here and I

recommend no

moving in at Hudson Commons!!!!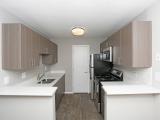 Aug 2018:
These "local guides" have

no idea

what they are talking about and clearly are trying to get the rating up for this apartment complex. Have they lived here? I'm assuming

not

so how would they know everything they are claiming?! Another

red flag

about this complex to me. They have to

fake

their reviews and still only have a 2.5 rating lol I lived at this apartment duplex for two years and have had 3 different management companies who were

horrible

.

Never

pick up the phone during office hours, no

notices

when doing things around the complex,

rude

, and the managers do

not

take any responsibility for any

issues

and always delegated the

issues

onto another coworker. Only come here if it is your last option! Review from Google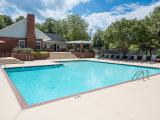 Jul 2018:
First the

good

: Location is

great

. The neighborhood is

quiet

during the day. Contrary to most of the other reviews, I found the management willing to

help

but probably just overwhelmed with all the

issues

going on at the complex. The

bad

: The apartment complex is

overpriced

and

old

. The maintenance people are

nice

but

slow

to fix things because again the place is

old

and

outdated

. Overall the

new

management is trying to turn the place around but there's

not

much anyone can do when a w

hole

building burns

down

and leaves multiple families homeless... Review from Google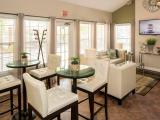 Jun 2018:
This place is a freaking

joke

.

Scum

of the earth people. One of the buildings catch on

fire

and completely destroy 4 units and the office tells these people, who are now homeless, that they can

break

their lease with no fine and be out in less than a week or they can fill out

new

applications, pay

new

security

deposits and "market price" which is $175 more than what they were paying before the

fire

. I just can't believe after loosing everything this apartment complex is still trying to

rob

these people. It's

horrible

and it's discusting. These apartments weren't worth the money we paid for them before the

fire

, let alone $175 more.

JOKE

. Ps. Gave it

1 star

because they wouldn't let me give

zero

. Review from Google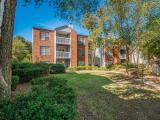 Jun 2018:
The people and staff here is

lovely

. Very quite neighborhood. The staff keeps the neighborhood

clean

and

organized

. I have no

complaints

. I

love

it here! Review from Google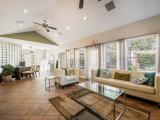 Jun 2018:
There's room for their improvement, especially in interactions between current residents and the office staff. However, it's

not

fair if we give comments only when we're upset. The maintenance team is effective, helpful, and

friendly

. They also seem very responsive overall. Review from Google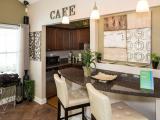 May 2018:
Very satisfied. Though the

problem

was with the apartment below us, the origin of the

problem

came from our apartment. They came and fixed it

quickly

while we were at work and we haven't had to deal with the

problem

since. Review from Google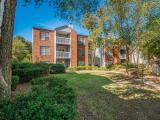 Apr 2018:
This place is absolutely

terrible

from the apartments, to community, to the employees. I have stayed here for roughly 4 months now and have been beyond displeased with everything! When I initially moved in the entire process was rushed, I was given my key and the leasing agent immediately

left

without doing a walk-thru of my "

new

" apartment, this drew an instant

red flag

. My apartment is

nothing

like what I was initially showed via the model apartment, the apartment

wasn't

move in ready and it's baffling to me that they even rented out this apartment. When I first moved in I was asked to check off a checklist of things that needed to be prepared. It took them over a month to resolve my

issues

which consisted of replacing washer and drying that where out dated and

not

working properly, replaced refrigerator that was

leaking

, fix windows that w Review from Google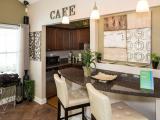 Mar 2018:
Have lived here for 3+ years and its only getting

worse

. The management

changed

and its been

down

hill since then. There has been multiple

new

fee

's popup and

new

policies that try to fine you anyway they can. Definitely

not

the same place it was when I moved in. Review from Google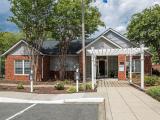 Jan 2018:
The

worst

apartment I have lived by far. I have lived in over a dozen apartments over the years, and

nothing

comes even

close

to this. There was a plumbing issue caused by the unit above us, and

water

spilled inside the wall, ruined the carpet and caused

issues

with the heater and with

mold

. Ruined the paint on the bathroom walls and the ceiling. Bottom line is, this issue has been ongoing for 2 months now, starting on May 26, 2017. Maintenance has been inside the apartment 8 times now, and it still isnt fixed. I surmise that management's goal here is to do as much

nothing

as possible, hoping that I will go

away

.

Well

... I will

not

go

away

. The reason is because there is still

damage

inside the apartment that needs to be fixed, and I

don't

want to be responsible for the

damage

when I move out. There is

mold

damage

on the wall, and Review from Google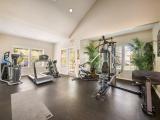 Jan 2018:
I retracted a

bad

review. I talked to the manager, Jamie, and also Tasha, and they were helpful and provided me with a plan to solve the

problem

. I did my part and now I am very comfortable and the

problems

are solved. Very effective management we have here. Review from Google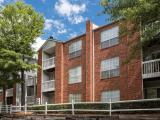 Dec 2017:
don't

worry

everyone they will be exposed. IAM working on it. Thanks everyone for your in put. IAM so glad I see the most recent reviews. Very useful I'm still getting up more evidence. This is

awful

that we all going and went through with this company. Review from Google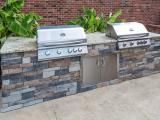 Nov 2017:
don't

live here. Moved in two weeks ago still

can't

use my master bathroom. I've

complained

about my

loud

neighbor above me who

can't

control her children. Is it

bad

I want there feet to fall completely off. Also no lights in bedroom. ONLY ceiling fan is the dining room. NO

not

living room lol but there are no lights in there as

well

... No lights no where lol Review from Google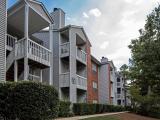 Nov 2017:
I'd give it

5 stars

because this is a

quiet

place to stay with access to most stores. I literally walk to the boardwalk and Sam's club from here. I'm however giving it

1 star

because of

poor

customer. First of all, they

change

the leasing office staff like everyday and so is the management company. I had an issue with paying my rent online and for some reason, it would

not

go through. I tried the next day which happens to be the 6th of the month, the payment went through. I received a call few days later from the office that I have a

late

payment

fee

on my account, mind you, I've

NEVER

been

late

on my rent or any of my bills. I explained to the lady what happened, she said

okay

, let me talk to the manager and give you a call back. I

NEVER

got a call back so I assumed that this was resolved at the office and the

fee

waived. That

never

happened. Review from Google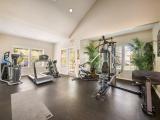 May 2017:
The apartments are fine, but they this apartment complex actively finds ways to

charge

you more money. I was unfortunate enough to live here and forgot to get my car registered the month it was

due

. I went to go to work and my car was gone. They employee a company to feed off the occupants. Review from 5/18/17 on Google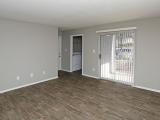 Apr 2017:
The experience you will have once you are a tenant is going to be completely different, and significantly

worse

than you will when you are signing the lease. I am completely dissatisfied with my interaction with the staff that manages the property on site. What is also interesting is how they have no regard for existing, paying tenants. I work with clients and have seen better ways of handling paying tenants / customers. Review from 4/12/17 on Google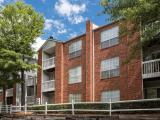 Mar 2017:
They must be out of their minds if they think those small

old

one bedrooms are worth over 600 dollars regardless of location. Took a tour and the woman giving me the tour said absolutely

nothing

about the apartment when she showed it to me because there was

nothing

she could say it was

terrible

.

Old

cabinetry that

didn't

close

all the way. And the washer and dryer were clearly from the 80's. And it was suppose to be ready to move in. What a

joke

. Review from 3/24/17 on Google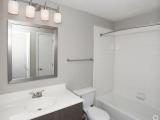 Feb 2017:
Apartments definitely shows their age and maintenance does very minimum as with any property. At move in the carpet was soiled. Pet hair still coming out of carpet from the last tenant. Communication

sucks

between everyone from office to maintenance. Washer/Dryer was

broken

for three weeks. Maintenance came in and said they would have to order a

new

one. Two weeks later,

nothing

. Called back and they knew

nothing

about the

new

washer/dryer. Review from 2/25/17 on Google