Back to Previous
Close Tab
Additional Reviews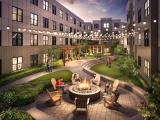 Mar 2019:
Power got shut off, because Haven 49 DID

NOT

pay the electric bill. This was confirmed by Duke Energy. Stay

away

from this place.... what are they doing, with all of the money given to them, if they aren't even paying the utility bills? Review from Google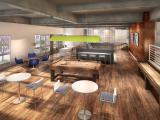 Feb 2019:
Before moving here I had lived at Millennium 1, and honestly had an easier time living there than here. When I moved in, i found other people's

trash

IN my cabinets, but i cleaned everything, settled in whatever. Tried to do laundry, but the washer's lid

doesn't

lock so I have to set something on top of the lid just for it to actually turn on and wash my clothes. Then we get emails about people coming in to install screens for our apartment windows, because of course they're

not

actually done installing everything yet. Weeks have gone by and my windows still have no screens. Half the time the lock to my door

doesn't

work, and the halls have a lot of

trash

and so does the stairwells. People are getting

fines

just for trying to put out their

trash

for valet pick up too, which is

ridiculous

considering how much students are paying to live here. Gates in the parking deck are ALWAYS

broken

, they're always open, and once when they were

closed

, they

wouldn't

open for me when I was coming home for work when it

wasn't

during office hours, so I was

stuck

parking in visitors parking Review from Google
Jan 2019:
Apparently there is no

warning

given for getting a car boot when parking in the visitor section. Like most reasonable and rational establishments, a

warning

should be assessed personally to each resident before a boot and

fee

should come in to play. When asked about it the front desk exclaimed that the "boot and $100+

fee

" is your

warning

and tried to quell the situation by saying that "at least it wasn't

towed

for $200." Then said that they sent an email in November about it to everyone but I've checked with multiple people who didn't receive that email. They also said that they don't have any clue about pricing or what the ART towing company does and that's it's up to them solely to

charge

and put boots on. Wow, responsible and

efficient

. Review from Google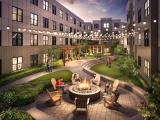 Jan 2019:
After locking his apartment door and walking to his car parked on site with appropriate parking sticker, one of my adopted students noticed a boot/lock on his tires. He went to the office where he was told he (should

not

have parked where he parked (even though he had been parking in the same area for weeks and had

not

been instructed otherwise - no

notices

on his car or apt door...) He explained this to office staff along with the fact that there were no distinguishing signs about parking here or there.

Poor

young man was

forced

to pay $150 to access his car. He was told it would be an additional $25 a day until it was paid. This is how UNC approved apartment communities are allowed to milk money from students.

Shameful

!! Review from Google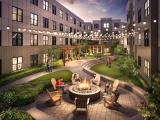 Jan 2019:
I wanted to

leave

this review

not

only to

complain

but to

help

other students looking into living at haven49. First of all, I would like to say I gave 2 stars instead of one because the staff are actually really

nice

and have

nothing

to do with my

issues

with this complex. This place has way too many

problems

and

isn't

worth your time. Safety is my main

concern

. There have been repeated car

break

ins. The first floor doors outside of the garage doors are the only ones that remain locked. All doors inside of the gate are

unlocked

which is a

problem

because the garage doors have so many

issues

they are hardly

closed

. So basically anyone can come in anytime. The doors have also been closing

down

on peoples cars (3 that I know of directly) and management apparently refuses responsibility. A lot of people (

not

ALL) who live here are

disrespectful

. Review from Google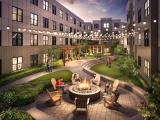 Dec 2018:
If I could give

zero

stars I would. They appeal as if they are offering a lot but they're

not

. Haven 49

fines

for the smallest things. There is

not

enough parking for all residents in the parking garage, so some residents have to park in visitor or on the side and haven 49 tows them (when it's there

fault

to begin with)!! My front door lock barley works, my fan

fell

from the ceiling and was hanging by a wire, the garage gate

never

works which affects my work and school life greatly, and car

breaks

in. Go anywhere else but here. Review from Google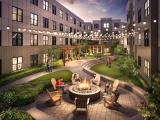 Dec 2018:
Once the building was FINALLY completed and move in was initiated, i feel like now is a

good

time to update my review. The staff, especially the property manager, are so

nice

and helpful. When you see them around they'll

great

you and ask how you're doing which is

great

especially if you're having a

bad

day. My room is pretty

great

, so far I've had a

good

experience, only thing is the parking spaces. They are wayyyy to small Review from Google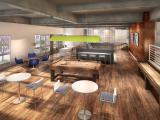 Dec 2018:
I

don't

feel like taking the time to explain it all, but even AFTER we finally moved in, this place has had

problems

and done things that are beyond inconvenient for residents. I'm

tired

of the

petty

rules and

broken

promises. These apartments are

not

the luxury living experience that we were sold. Review from Google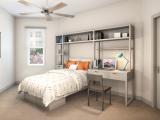 Dec 2018:
I paid my daughters rent tonight. What a disappointment to see how this company treated the kids as second class cattle for months and now I see they nickle and dime us. Two dollars to pay rent with an e check? We are paying full rent for amenities that

aren't

functioning. Hearing the units can be

unlocked

by anyone so

not

a secure location but paying luxury rents.

Trash

company is just trying to make a profit at the students expense. Pool furniture ruined by the wind.... Must have been quality stuff!!!!! Just makes you wonder how much we dont know.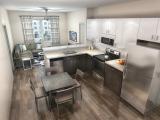 Nov 2018:
The door-to-door

trash

service is a

scam

. WAY too many rules and regulations for a complimentary service that's supposed to make our lives easier. Is your bag too heavy? Get

fined

. Is your

trash

out before 5 PM?

Fined

.

Trash

out on Tuesdays/Thursdays?

Fined

. Be sure to bring in your containers before 9 AM the following morning too, to

avoid

another pesky fine.

Damaged

trash

container?

Fined

! (This reason is more understandable than the reasons prior, but who's to say the

trash

service

doesn't

damage

our containers while making their rounds without our knowledge?). Bulk items like cardboard or other recyclables that wont fit in a clear/blue

garbage

bag? (Yes, recyclables MUST be in color coordinated bags as

well

) No pickup, and a fine. After the very first

night

of

trash

service, our room was given an "observation report" (a potential fine) f Review from Google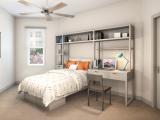 Oct 2018:
Why do i have to pick 1-

5 stars

? Why cant i choose 0

zero

stars? Because that's what they've produced. The CEO of Haven49 is an absolute COWARD. SHOW YOUR FACE. Week after week you teased us with a move in date. And 12 weeks later , you repeat the same lame

excuse

. You have 89 outstanding

issues

. We called Charlotte housing. You wont be ready for your CO for 2 more months.

STOP

FOOLING

PEOPLE. THESE ARE INNOCENT COLLEGE KIDS. A

curse

on you.

SHAME

ON YOU!!! Ps. Be looking for a letter from our lawyers. Review from Google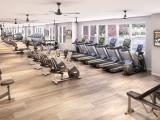 Oct 2018:
I walk here every day on my way to school and I will give u one pice of advise. stay

away

from this place until the next semester. u have been

warned

. I was thinking about living there and I was told that It will be ready by the beginning of the semester, but my guts were telling me otherwise. u have been

warned

. Review from Google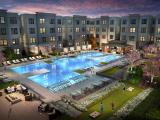 Oct 2018:
I

cannot

believe the

hassle

that I personally have been put thru with Haven49, thanks for the hotel though. Will update my review when I finally live here. In 2020 Review from Google
Sep 2018:
Four "official" move-in dates later and the place STILL

isn't

done. They keep using

stupid

excuses

and keep pushing the date back one or two weeks at a time when it is now obvious they've

never

been ready. I still

haven't

received an email to receive my "promised" stipend of $1000. I have emailed them multiple times now with no response, followed by very

stupid

and empty phone call conversations. This place really is the absolute

worst

. Super nervous that if I ever ACTUALLY move in that Haven's

terrible

management and communication will continue to an

awful

living experience. Review from Google
Sep 2018:
Haven 49 is continually providing

horrible

customer service for it's future residents. Delay after delay is

not

surprising when the

project

is being managed by such ignorant and incompetent people. The owner's negligence in monitoring the

construction

schedule to keep the GCs on track is

appalling

. Either they were so absent from the process that they genuinely did

not

know they

wouldn't

meet the original occupancy date (unlikely) or they knew very

well

they would

not

meet it but decided to wait until just a week before to inform their future residents. While these delays in

construction

could (at some stretch of the imagination) be seen as understandable, the absence of any sort of communication from the owners and management throughout this process leads me to have no compassion. The compensation Haven 49 has offered for these

issues

is in n Review from Google
Sep 2018:
Where do I begin with this place? So they ask you for rent months in advance before it's time to move in and when it's time to move in they push the date back. They

didn't

just ask me for it, they

harassed

me about. people are still paying rent with other complexes which you would think they would know that. I was

cool

with one apartment date being pushed back put now this is just

ridiculous

. The lease does

not

have a clause where you are able to

break

it without extreme reasons I.E. Military or you job relocating you.I go over to the complex a few times out of the week to check on the progress. Me personally I

don't

see this place being finished and ready for move-in next Saturday. This is a very huge

inconvenience

for me that a $1000 just will

not

settle with. I thought about taking a legal action against the complex but I decided I a Review from Google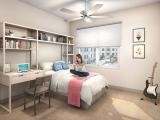 Sep 2018:
I can't even begin to describe the stress Haven 49 has put on myself & hundreds of other students. First of all, I signed a one bedroom lease. With every person I spoke to, I was told that EVERYTHING was included, it was even on their website then that all utilities, cable, internet, etc. were all inclusive. (they

changed

it now) then I get an email in July saying that I needed to set up utilities & that we were responsible for paying power. No where in that lease did I read that & when I tried to look for the copy of my lease, it was no where to be found. I even mentioned the part of the lease as I was there to sign a lease, where it said something in lines of "all bedrooms except for one bedrooms, have a cap" etc but no where did it say it was a

charge

. If anything, I didn't think we would have a cap since it's just one person livi Review from Google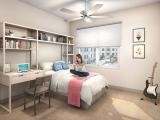 Aug 2018:
The company that owns this place is very

unorganized

. They tell us that they're pushing the move in date back a week before we're supposed to move in. They should've just been honest and

not

open until they knew it was going to be 100% done. At this point it looks like it isn't going to get done until fall 2019. I've had to stay at a family members home and drive 30 mi to school everyday the gas and parking

fees

are adding up and a $1000 just isn't enough! It's very frustrating when I call trying to ask what's going on and I get an attitude from the guy on the other end because he also doesn't know anything. The company should've

never

allowed this place to start leasing out space and accepting rent. Review from Google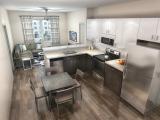 Aug 2018:
Construction

workers have been talking to students and say the Sept 15 date is a

joke

. Oct is more likely. Supposedly there are electrical

issues

? They just gave a 3rd move in date !! Haven49 has

left

hundreds of students homeless. We have to pay for parking passes, food, gas, laundry, etc, NOW. Offering money AFTER the fact is no real

help

! Haven demanded certified funds for 1st month's rent from us June 1; they

didn't

trust us but expect us to trust them? Sold us on a fancy

new

place to live but now they say that even if we do get to move in , there will be no amenities! Feels like a

scam

and I'm

sorry

I

fell

for it. Review from Google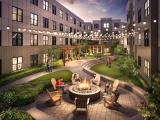 Aug 2018:
There is lot of

construction

work pending and how did they commit to the move in date of Aug15h, now again the move in date of Aug31st is pushed . There is no Vision or clarity on what's happening, no one answers the phone call too.. I am upset with the kind of service they are offering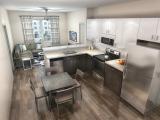 Aug 2018:
HORRIBLE

place! I just want my son to send it with his boys and be shotgunnin some beers on the balcony while

smoking

a little green, but he has to live in the

poor

mans hotel.This place is

beautiful

, however, the management is

horrible

. The property manager lives in a huge brick house on the right of Haven 49 right next to my house, while my son has to stay in this peasant filled hotel. I pay so much money for my son to live in these apartments, yet hes living in the ruins of what compares to a tribal village in Kenya, as you can see in the image below. Today, I walked in to find the property manager railing my wife in MY bed! Rather than doing his job, making this property stay on schedule, he is at MY house draining his load in my wife. Review from Google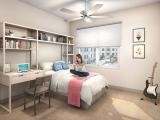 Aug 2018:
There is going to be a standard review from the management to my review. Recognize that it's simply the management team trying to deflect, as

best

as possible, the serious legal situation in which Haven49 now finds itself. The repeated

construction

delays are negligent, and if you

notice

closely, there is no commitment to the Sept. 15 date; there are simply hollow, "We hope to have

construction

finished, are trying our

best

to

hit

the date, are making offers etc." messages. The compensation provided by Haven49 (which no one has actually received to date) does

not

begin to equate to the costs incurred by each of the individuals displaced by Haven49's negligence. Here's the truth for all students and parents holding leases. When a subpoena is issued to Haven49 to initiate a discovery of what and when the owners knew of delay (and one will ce Review from Google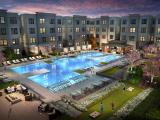 Aug 2018:
A 3rd move in date now! This place is a

fraud

and a

scam

! They are insensitive to the students who are

forced

with extra expenses and straining living conditions. You think a letter from your owner being sympathetic will

help

the situation?? Nobody answers any emails and they give minimum to no updates. This is

not

how you conduct business! No amount of money is enough to compensate with what we have to deal with. Who's paying for all my extra food and gas? ? Do

not

sign a lease here!!! Review from Google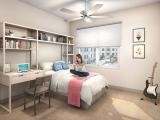 Aug 2018:
They just gave a 3rd move in date !! Haven49 has

left

hundreds of students homeless. We have to pay for parking passes, food, gas, laundry, etc, NOW. Offering money AFTER the fact is no real

help

! Haven demanded certified funds for 1st month's rent from us June 1; they

didn't

trust us but expect us to trust them? Sold us on a fancy

new

place to live but now they say that even if we do get to move in , there will be no amenities! Feels like a

scam

and I'm

sorry

I

fell

for it. Review from Google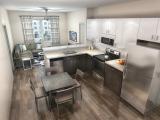 Aug 2018:
My daughter and I loved these apartments online and when we toured the temporary office this summer. She was very excited to move in. But things took a turn for the

worst

as soon as we

left

the office. We were originally told the rent was

due

in August and then once approved for the apartment my daughter was sent an email stating that rent was

due

the first of July. They

never

answer their phone and screen their calls by using caller ID, I seen it done when we were in the office. Then, we were notified days before move in that the apartments were

not

ready, given 2 options, to live with family or friends or in a hotel until 8/31. They also told people that hotel space was

limited

and pressured people to hurry and make a decision, without giving details on what hotel they were going to place students at. I called as a concerned parent, a Review from Google