Additional Reviews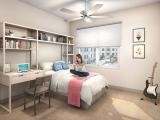 Jun 2018:
Great

customer service by Noah! By far the

best

we have come

across

in our apartment search ! Review from Google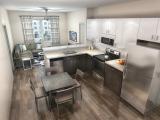 May 2018:
Is it operational/open now? I've heard about the place but I am currently

not

in the city so I

can't

check it out in person. Review from Google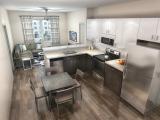 May 2018:
Haven49 is steps to UNCC campus. Brand

new

state of the art facility with smart technology and Alexa integrated into rooms. As a parent, I was hesitant to allow my child to live off campus, however, after touring and asking too many questions, I'm 100% comfortable with this complex and its proximity to campus. This is the place to be for UNCC students!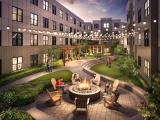 May 2018:
So I was touring at a different apartment complex and I saw these 2 Haven49 employees posting flyers on peoples cars advertising their property. I honestly felt that you guys were disrespecting the integrity of the business I was touring and privacy of their residents, I was actually about to head over and tour. (I was making rounds of the apartment complexes) Because of this, I am

not

even going to come look at the complex. Review from Google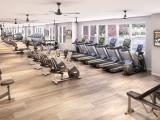 May 2018:
I stopped by last week to take a tour with the Property Manager, Ms. R. Mills and was blown

away

! The virtual reality tour experience is hands

down

the coolest way to literally envision yourself in the home. The leasing agents were a

wonderful

resource for all of the questions I had about what the dwelling will have to offer in August when I move in. I 10/10 recommend Haven49 to any student who is in Charlotte and is looking to live a incredibly

amazing

life-style in the fall. The website has a couple videos of the tech that is offered. Holy cow I'm so exited and can

not

wait to see the Haven49 team in August for move in. Review from Google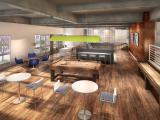 Mar 2018:
Just got back from visiting the office and some cute redhead guy was very

nice

and explained everything fairly

well

! All the amenities look

great

and the bedroom model he showed us was

nice

. I especially liked all the electronic features in the apt like being able to lock ur doors with an app wherever u are or being able to turn off the lights through your phone or with alexa. Hopefully we'll be able to tour officially soon! Review from Google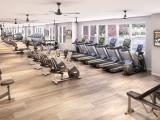 Mar 2018:
Why are you people giving it

5 stars

it

isn't

even built yet? What the

hell

. Review from Google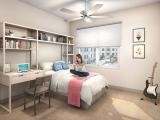 Jan 2018:
I

love

this future complex! The employees are

great

and diligent with feedback! I

would recommend

this place to everyone! Review from Google