Apartment Reviews
Back to Previous
Close Tab
Additional Reviews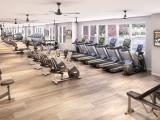 Oct 2019:
Haven has been a delightful yet exhilarating experience to be a part of. Why live anywhere else when you can walk

across

the street and be in class in less than 5 minutes? I can't tell you any other reason. But I do know I made the right decision when I chose to live here. Don't be the person who regrets

not

getting the HAVEN college experience. Review from Google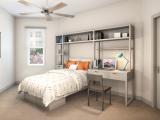 Oct 2019:
Pamela is a

great

manager and really understands the wants and needs of college students. Also the

fire

alarm

is top notch if that is one of your safety concerns. Review from Google
Sep 2019:
Haven 49 is

run

by an incomptent manager, Rickeeva. She ends

nasty

emails when you have a

concern

. When my apartment flooded to the point where it

wasn't

livable, she told me it was. I was basically homeless for 5 days and they did

not

prorate the rent. I did

not

a washer for over a week and had hundreds of food go back to power outages from the flood. The flood happened on June 8th and the apartment was done Sept 8th. It took them over a month to even start

construction

. The exposure to insulation gave me long-term bronchitis and asthma. There is also always feces/

vomit

in hallways/stairways. The walls are

thin

. Equipment is always

broken

. This place is

not

well

made in the units. It is a living

hell

.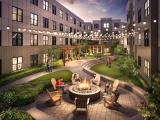 Sep 2019:
Haven is

disgusting

. The dog park is tiny and

barely

has any room. It is also SO

unsafe

. The gate

never

works and has cars

stolen

constantly. People

break

into the complex also. Also Rickeeva is the flipping

worst

. She is

rude

in emails and person. She refuses to talk in person and

doesn't

care

about residents.

RUN

AWAY

!!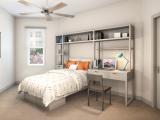 Aug 2019:
I moved in post all

construction

and I

cannot

complain

about anything! The staff is beyond helpful and they really work hard to make sure you

not

only feel at home, but they really go above and beyond. Everything is so neat and

organized

. Would

definitely recommend

living here! Review from Google
Aug 2019:
I moved in upon completion of

construction

and have lived here ever since and haven't had any

problems

. The staff is

friendly

and the maintenance gets done really

fast

when I've had a request. The pool and the gym are some of the

best

I've seen for most student apartments. The price is a bit on the higher side but it's worth it because you have a

nice

and

clean

apartment to live in. The

free

Starbucks

coffee

for residents every day is the

best

part for me. Review from Google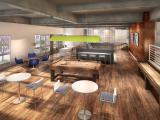 Jul 2019:
I was one of the FIRST residents to move into Haven49 and other than the delayed move in it has been a

great

experience. The leasing staff has been more than helpful throughout the lease term. They plan

excellent

events

and are, for the most part, really

good

about communicating information to residents. I do wish the residents could be mature adults and treat the place with the respect it deserves. I do wish the outdoor egg chairs were up in the courtyard and the VIP Parking spots were larger and

not

compact. Overall, Haven49 has been and is still a

great

place to live. I have renewed for the 2019-2020 lease term and am looking forward to the

awesome

parties/

events

and

friendly

interactions with the leasing staff! Review from Google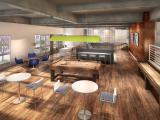 Jul 2019:
I have now been living in Haven 49 since we moved in

late

November and although the huge elephant in the room is that this apartment complex was

not

built on time it has done

nothing

but exceed my expectations since I have moved in. If you are a parents and or guardian of a child looking for somewhere that is

safe

, warm, and a

wonderful

place to live that you can call a Home look no further than Haven 49. Every single day that I walk by or talk to anyone working in the office they have done

nothing

but go out of their way to

help

me with anything and everything I need to ensure my safety,

well

-being and my living situation here at Haven 49. As a resident I come to the pool all of the time and have made use of every single amenity that is offered to me. I would like to personally reach out to the people who make my stay here at haven 49 a walk in the park: Trey, Jamie, Mike, Shane, Crystal, Rickeeva, Tommy and Pamela have gone way out of their way to provide myself with the reassurance that I am living in a

safe

,

well

maintained and

friendly

environment Review from Google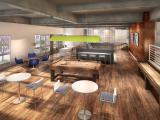 Jul 2019:
I have now been living in Haven 49 since we moved in

late

November and although the huge elephant in the room is that this apartment complex was

not

built on time it has done

nothing

but exceed my expectations since I have moved in. If you are a parents and or guardian of a child looking for somewhere that is

safe

, warm, and a

wonderful

place to live that you can call a Home look no further than Haven 49. Every single day that I walk by or talk to anyone working in the office they have done

nothing

but go out of their way to

help

me with anything and everything I need to ensure my safety,

well

-being and my living situation here at Haven 49. As a resident I come to the pool all of the time and have made use of every single amenity that is offered to me. I would like to personally reach out to the people who make my stay here at haven 49 a walk in the park: Trey, Jamie, Mike, Shane, Crystal, Rickeeva, Tommy and Pamela have gone way out of their way to provide myself with the reassurance that I am living in a

safe

,

well

maintained and

friendly

environment Review from Google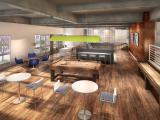 Jul 2019:
I toured the apartment complex

not

knowing what I was getting myself into, I toured with Thomas and he did an

excellent

job on showing me the many things Haven had to offer. I was blown

away

by the incredible pool and fitness center. Haven is definitely on my list for housing in the fall, the staff was

amazing

! Review from Google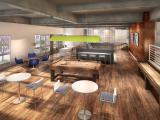 Jul 2019:
I toured the apartment complex

not

knowing what I was getting myself into, I toured with Thomas and he did an

excellent

job on showing me the many things Haven had to offer. I was blown

away

by the incredible pool and fitness center. Haven is definitely on my list for housing in the fall, the staff was

amazing

! Review from Google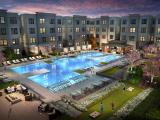 Jun 2019:
I took a tour last week of Haven 49 and the complex looked

great

. The property looked

clean

,

safe

, and the staff was

friendly

. There is a

great

pool and common area. The rooms were a

good

size and everything is

new

and updated. A

big

thanks to Jamie for answering all of my questions! Review from Google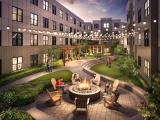 Jun 2019:
I took a tour last week of Haven 49 and the complex looked

great

. The property looked

clean

,

safe

, and the staff was

friendly

. There is a

great

pool and common area. The rooms were a

good

size and everything is

new

and updated. A

big

thanks to Jamie for answering all of my questions! Review from Google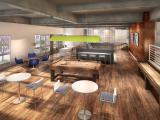 May 2019:
Had a

great

experience, had an issue with my dryer and Shane, an employee, was willing to

help

me out without him even being in maintenance. Fixed the issue in like 2 seconds and was very

professional

. If you

stop

by be sure to ask for Shane. Review from Google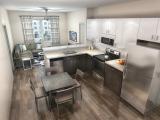 May 2019:
Had a

great

experience, had an issue with my dryer and Shane, an employee, was willing to

help

me out without him even being in maintenance. Fixed the issue in like 2 seconds and was very

professional

. If you

stop

by be sure to ask for Shane. Review from Google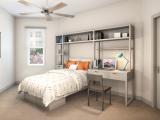 May 2019:
I was able to sign upon arrival. Shane helped us with paperwork and was

very helpful

and honest. The group in the office also seemed warm and welcoming,

great

for a student living community. Review from Google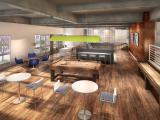 May 2019:
I was able to sign upon arrival. Shane helped us with paperwork and was

very helpful

and honest. The group in the office also seemed warm and welcoming,

great

for a student living community. Review from Google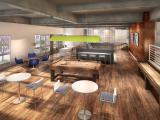 Apr 2019:
I

love

Haven! Every time I visit my friends there, the office staff is always so

friendly

! And their pool is

AMAZING

!! Review from Google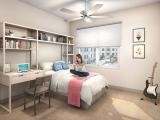 Apr 2019:
I

love

Haven! Every time I visit my friends there, the office staff is always so

friendly

! And their pool is

AMAZING

!! Review from Google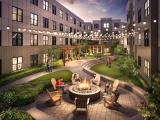 Apr 2019:
Nice

Apartments,

not

adequately staffed in the housekeeping Department though. Also parking laws are

not

enforced at this place. They need a little bit more

security

. Review from Google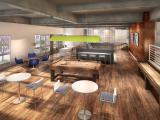 Apr 2019:
Nice

Apartments,

not

adequately staffed in the housekeeping Department though. Also parking laws are

not

enforced at this place. They need a little bit more

security

. Review from Google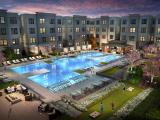 Apr 2019:
I

love

living here. The pool is

amazing

and so are the people who work here. Mike always has my packages ready for me whenever I come through the door! Review from Google
Apr 2019:
I

love

living here. The pool is

amazing

and so are the people who work here. Mike always has my packages ready for me whenever I come through the door! Review from Google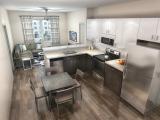 Mar 2019:
Power got shut off, because Haven 49 DID

NOT

pay the electric bill. This was confirmed by Duke Energy. Stay

away

from this place.... what are they doing, with all of the money given to them, if they aren't even paying the utility bills? Review from Google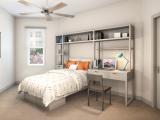 Feb 2019:
Before moving here I had lived at Millennium 1, and honestly had an easier time living there than here. When I moved in, i found other people's

trash

IN my cabinets, but i cleaned everything, settled in whatever. Tried to do laundry, but the washer's lid

doesn't

lock so I have to set something on top of the lid just for it to actually turn on and wash my clothes. Then we get emails about people coming in to install screens for our apartment windows, because of course they're

not

actually done installing everything yet. Weeks have gone by and my windows still have no screens. Half the time the lock to my door

doesn't

work, and the halls have a lot of

trash

and so does the stairwells. People are getting

fines

just for trying to put out their

trash

for valet pick up too, which is

ridiculous

considering how much students are paying to live here. Gates in the parking deck are ALWAYS

broken

, they're always open, and once when they were

closed

, they

wouldn't

open for me when I was coming home for work when it

wasn't

during office hours, so I was

stuck

parking in visitors parking Review from Google