Apartment Reviews
Back to Previous
Close Tab
Additional Reviews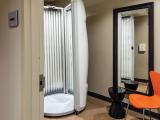 Sep 2018:
Blvd 98 accomdates the majority of my living needs whether it deals with our utilities, parking or any other questions we have about the place. This is my second year living here and I

enjoy

the people in the office very much they try their

best

to make living here

fun

by doing

events

to win things or even provide breakfast and lunch. The facility is all around

clean

and modern looking. I

love

the gym and pool area very much. Overall a

safe

and

nice

place to live at. Review from Google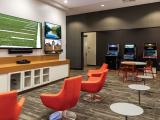 Sep 2018:
Second year living here. The

new

management is

great

and does a

good

job of trying to offer activities,

fun

, and food to residents that other complexes do

not

. I live in a two story townhome and the inside is very

nice

- nicer than complexes around us. However, hallways and hallways floors are very

dirty

. Gym could be improved, and pool should be 24 hours, to create a hang out spot for later hours at

night

. Review from Google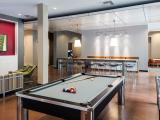 Sep 2018:
Staff in front office is

great

, always offering

events

and food to

help

students and make it a

fun

living environment. Hallways could be cleaner along with improving the gym area. The pool should be 24/7, adding lights for people who light to hang out outside during later hours. Review from Google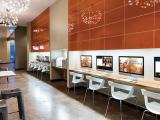 Aug 2018:
I lived here for one year and it was

not

what I was expecting. You have to pay to park at your own apartment, then the complex itself is

disgusting

. There is food

stains

and

trash

everywhere. Management said the "provided

new

trash

cans" for the residents in the garage for better

trash

disposal, but that does

nothing

if you only pick up

trash

one day a week. People would have to try and balance their

trash

on top of the massive

trash

piles around the

overflowing

trashcans. Also the

crime

is unreal. The

fire

alarms

are always being pulled and there is

never

a week that the

police

isn't called to the complex for something.

Break

-ins are very frequent at blvd 98. They only show you the bottom lever and part of the second floor when touring (this is the only part of the building they keep

clean

). I would

not

stay there even if they paid me. Review from Google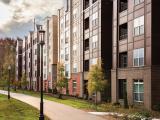 Jul 2018:
I want to

warn

those who are thinking of signing a lease here to please rethink that decision. The tours may seem

nice

but

stop

and think why they

never

show you anything above the 2nd floor or even walk you through the stairwells. The reason why is because of how

nasty

this complex really is. There is

urine

, feces,

trash

, glass, and etc all throughout the halls and staircase. People literally will sit their

trash

in front of your apartment door and you will get

fined

for it! The

fire

alarm

has had

issues

since August and will abrupt at all times of the morning and

night

for long periods of time (imagine this during

finals

). I see

fire

trucks here more than I see

trash

trucks.

Not

only will you have to get use to seeing

fire

trucks, but you will also see the

police

here 24/7. They are always here because of the

drug

deals that go on, Review from Google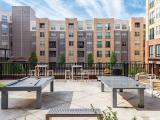 Jun 2018:
It was

great

at first, and within 3 months I rated it

5 stars

with

excellent

staff. However, the upkeep of the fitness area and other amenities is

not

good

. You will find that most of what you are promised amenity-wise either

doesn't

work, or needs repair. For only 3 years

old

, a lot of the equipment in the fitness center is missing bolts or needs service. In my 2 year residence, I filed to get it fixed and

never

saw anything happen. (I use the gym a lot) Your car will get very

dirty

from the parking deck because they

don't

have any cleaning systems in place to handle the

dirt

. There will be

trash

in the garage, and the stairwells, along with animal feces in the hallways. It's

not

a once in a while thing. It's

all the time

. It's slightly embarrassing to invite people over having them ask...."is it always this way?" I used to

love

this place. Review from Google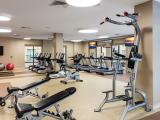 Jun 2018:
Well

my year is slowly coming to a end here at Blvd 98 so here's my review. Blvd 98 has it's

pros

and

cons

the

pros

outweigh the

cons

though. For the amount of money you pay it's a sweet deal with everything that comes with the apartment...the staff is

well

mannered and respectful. I

love

Bethany omg she's a

good

send when i tell you that lady tries her hardest to keep you in your apartment i know first she'll work with you u until she

can't

help

and it's out of her hands...all in all my years here at Blvd 98 has been one to remember I'm truly going miss the staff there they know me by name personally lol i give this place two thumbs up Review from Google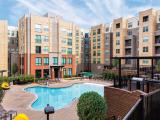 Jun 2018:
When i viewed this apartment before signing my lease the tours were

amazing

, but they are selling a complete dream that is

not

true. The customer service when you call the leasing office is

terrible

no one knows anything and continues to say 'ah ah' like they do

not

understand what you are asking. The leasing office are there to

HELP

and they

HELP

with

nothing

. Maintenance guy is

RUDE

, he completes bust into your room puts all his equipment on your bed just throws his

dirty

equipment on your bed and if you ask me that is very

disrespectful

certain people like their room a certain way and you can do just

throw

your

dirty

equipment on people's things at least put it outside the bedroom on the floor or on a counter top BUT

NOT

SOMEONE'S bed. And once maintenance came into my room to fix my issue he accused me of

breaking

my own door lock like who Review from Google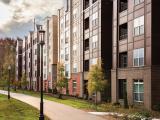 May 2018:
Do

not

rent here! This place is

gross

. The pool is usually too

dirty

for swimming and the grills are rarely stocked with propane. The hallways are

nasty

and they were too

lazy

to

change

trash

cans in the parking decks, so they just removed them. The garage doors are often

broken

and stay

broken

for months at a time.

Fire

alarms

go off

at all hours and the internet is

spotty

. The management doens't

care

about it's residents and rather than spending the money to upkeep amenities, they restrict residents use of them. There are way more

affordable

student housing options in the area with much nicer amenities and staff. Review from Google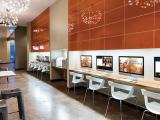 Apr 2018:
Aside from the super-

thin

walls (they need to invest in soundproofing) this place is solid. I would pay extra to live here too of course if the walls were better soundproofed Review from Google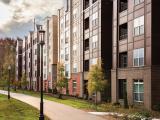 Mar 2018:
I've been living at Boulevard 98 for nearly 7 months now, and have experienced many situations that I used to rate this business at 3 stars. Staff (

5 stars

): Boulevard 98 has a staff that works diligently to follow community guidelines and procedures which complicates special circumstances while keeping most things fair. Reaching out to the community is something I find they do very

well

. Emails about weather, parking enforcement, and other community happenings show that they aim to keep tenants aware at all times. A few staff members in particular that work very hard, include Cooper and Austin. These are your go-to contacts when you have any questions or concerns. I have experienced a few things while living at Boulevard 98 that required immediate action all of which Austin responded to promptly. For all of his work after-hours and correspo Review from Google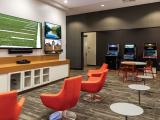 Mar 2018:
I will say this the staff is pretty

good

I mean 100%

good

the are probably what makes this place

amazing

. But they could work on some things but legit don't let the comments

scare

you because it's

not

as

bad

as people make it seem. Review from Google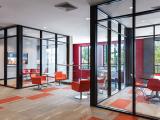 Feb 2018:
The fact that they say this place is "LIKE A FIVE STAR APARTMENT."

Well

everyone im here to tell you that this place is

lying

and

fake

. They have

cheap

appliances that

break

almost every other month. The parking deck

trash

is always full and no one of the staff cleans it up. They

clean

that up once in a blue moon. The entry ways into the apartment building from the deck

smells

horrendous

and is always sometimes filled with

trash

that people

leave

. The

security

doesn't

do their job, all they do is just walk around and mind their business and

don't

pay attention to anything. I was gonna live here at this place but after hearing about all the stuff that goes on from former tenants to current ones. I will take my money else where. The front office staff was very

rude

and stand offish. All the maintenance people like to act like they're in

charge

Review from Google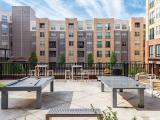 Feb 2018:
I really think this place is worthy of a 5 star review. This place is

great

. The front staff is kind and

courteous

. We have so many

awesome

amenities. This apartment complex is

high quality

. Unfortunately, I have 1 major

problem

. Excessive

noise

coming from my neighbor above me. I have

lost

too many hours of

sleep

because of this issue. Again this is a high end apartment complex, so I do expect management to resolve the issue. However, it has been months of all kinds of boisterous

noise

since I first reported it. I'm communicating with management right now. I really hope management does take this matter seriously. Review from Google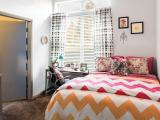 Dec 2017:
As far as pricing and layout and amenities goes, this is pretty

good

for student housing HOWEVER there have been a string of

break

ins and

robberies

and the management has sent no

warning

. The "

security

" is virtually non existent and it is stated very clearly in the

contract

that the property is

not

responsible for the

security

or safety of the residents even though that seems to be a selling point when students and their parents are touring. When we requested the balcony lock be

changed

(because it was somehow missed when the locks were

changed

after we moved in) we were told that we be notified of when maintenance would come in (per our request with the property manager) and that request was

ignored

and maintenance just so happened to drop in when nobody was home. Expect a

lack

of safety or feeling of

security

while living here and the const Review from Google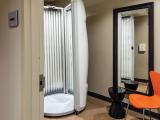 Dec 2017:
Do

not

move here Kaitlyn Wester is a

liar

and is races she does

not

honor the agreement and needs to be fired Bethany took a pregnancy

leave

and Kaitlyn got power-hungry Austin

never

knows what he's talking about and needs to be Trained again These are honestly the

worst

apartment ever to live in you will

never

enjoy

it here. One of my roommates had a dog and she was Already living here Before I moved in and they

charge

all of us a pet

fee

of 250 and we lived in a 4 bedroom because we did

not

tell the management that she had a dog and she was

not

supposed to We all got punished for it. I have reported Kaitlyn too many authorities higher than her hopefully they will take action because she needs to be replaced

worst

experience of my life hopefully they get a w

hole

new

management team because it will really do them

good

Review from Google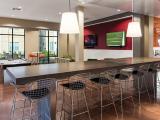 Dec 2017:
I've lived in many apartments between Charlotte and Raleigh and this has got to be the

best

one so far. The inside is so

nice

and

clean

and the kitchen set up is everything to me! The amenities are

great

as

well

especially for the price. I

can't

wait until the summer to start using the pool! Review from Google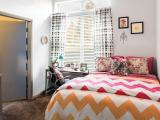 Dec 2017:
The residents are the only real issue. I've lived at BLVD98 for 2.5 years now and I've been through many management teams. This is by far the

best

management team that has been in

charge

. Many community

events

, a ton of indoor and outdoor door amenities, and upscale apartments are the reasons I've stayed for so long. Hopefully the residents will learn to be more respectful to their neighbors though! Review from Google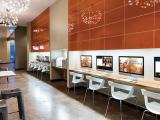 Dec 2017:
My experience with Boulevard for the past six months have exceeded my expectations! The Housing staff, amenities and

security

are all phenomenal. I would encourage college students and non college students as

well

to live here. You will

not

regret

it. Review from Google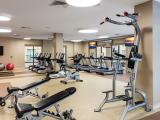 Oct 2017:
At first I thought this place was

great

!

Beautiful

amenities,

nice

set-up,

safe

. That is until they

charge

you extra for having guests, if you get guest passes multiple times a month, for the already empty garage. There was

pee

in the elevator the other day. They are raising the already

expensive

rent. They say inspections are this day and then show up whenever on whatever day. They need to reevaluate how everything is ran because at this rate I know many units that do

not

plan on renewing, myself included.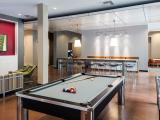 Oct 2017:
Overall Blvd98 is a

nice

place to live but I have experienced

bad

things over my time of being there. I put in a maintenance work order MONTHS ago and nobody has ever came. They said that they

wouldn't

allow pets starting August 1st but I see

disgusting

,

smelly

pets everyday in the hallways. They have made better efforts to keep the hallways

clean

but honestly that cleaning

doesn't

help

. They need a pressure washer. In 2016 I had a gnat

infestation

in my very

clean

apartment. I

never

leave

dishes in the sink and I always take my

garbage

out. They sent an exterminator but it

didn't

help

. I called corporate and then the gnats disappeared (: but guess what... the gnats are slowly coming back. I

love

the shuttle that takes students to campus it's very

convenient

for students without transportation to class. They also have community

events

that ar Review from Google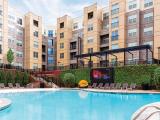 Jun 2017:
Loved living here, management is

great

and

care

about your living experience. I

enjoyed

all the

events

they had and loved how the rooms were super

nice

and

clean

! I would

definitely recommend

living here! Review from 6/10/17 on Google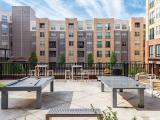 Jun 2017:
Exceptional staff. Their office team always goes out of their way to

help

in any way they can. It's

nice

to walk into a business and be greeted by a

friendly

team, no matter the time of day. The amenities are super

nice

, and I absolutely

love

how

easy

it is to get from the apartment to anywhere in the building. It saves a lot of time walking in the rain when everything is conveniently located. Review from 6/8/17 on Google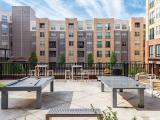 Jun 2017:
The only areas kept

clean

are around the office and public amenities. Hallways and stairwells are

disgusting

. Very

poor

management. Review from 6/5/17 on Google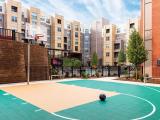 Jun 2017:
As a Mother of a rising sophomore, I am very

impressed

with the Blvd 98 housing.

Not

only is it one of the nicest off campus Student housing complexes but it is within walking distance to campus. Plus they offer a shuttle service every 15 min to and from campus. Each student has their own bedroom with a full size bed, a full bath and large closet. All Furnitire is provided. Since the complex is only a few years

old

, the interior features and the furnishings are modern with

beautiful

kitchen cabinets, granite coonter tops and

nice

flooring. The amenities are

amazing

,

Beautiful

pool, outdoor grill and entertainment areas, clubhouse and fitness center. Review from 6/5/17 on Google