Apartment Reviews
Back to Previous
Close Tab
Additional Reviews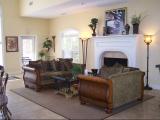 Jun 2019:
Ms. Debbie has been

great

helping us lease our

new

home for our family at Barrington Place. We

enjoy

our

new

place. Review from Google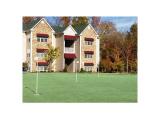 Apr 2019:
Before my neighbors moved in, I would have rated at least a 4. However since September, I have experienced a

nightmare

. I have

complained

about the

noise

, base, running around etc. Guess what I am still dealing with in April

noise

, base, running around and much more. My neighbors

run

around the apartment

waking

me up in the middle of the

night

. I have done EVERYTHING Reagan has asked me to do from calling the courtesy officers to calling the

police

and

nothing

has

changed

. I have emailed her to let her know when it occurs and all I get when I

stop

in is they called the neighbors. I was offered to move to another apartment but it would extend my lease which I am

not

trying to do. Now my neighbors have a 3rd roommate living in a one bedroom (thought it was two heartbeats per bedroom), guess

not

here. The

new

roommate accidentally dropped laundry detergent and guess who

didn't

clean

it up and of course it went all over my door floor and everywhere Review from Google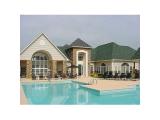 Mar 2019:
I have thoroughly

enjoyed

being a resident here at Barrington Place Apartments...I knew from the first moment that I met the office staff, that this community would be a

great

fit for me! The maintenance staff is very

knowledgeable

and

professional

as

well

, and they do an

awesome

job of keeping the property looking and running smoothly. This is a

great

place to call home! Review from Google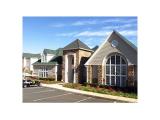 Feb 2019:
I've been living at Barrington Place for the past two years and have absolutely LOVED it!! The office staff has always been warm and welcoming (they feel like family), the grounds stay upkept and

beautiful

, the pool and gym are

clean

and

lovely

to be in, and the homes themselves are

beautiful

. The maintenance guys are

friendly

, and we've had several upgrades over the last couple years. I highly recommend this place for families and anyone who likes a calm, peaceful neighborhood.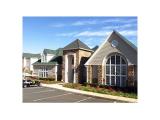 Feb 2019:
If i could

change

a previous location from a 1 to a 2 i would, beacuse i thought place was the

worst

until i was proven

wrong

. The staff does

not

care

at all about helping you out with anything. Fitness room is a

joke

. My one bedroom is larger than the fitness room

not

to mention it being over priced. I am currently having to pay a

charge

that was added after my on time rent payment, which is throwing me over what you could be paying for a 2 bedroom or even a

decent

house. For the price,

nothing

of interest is

near

. And then there is the gate which has worked a total of 3 weeks in the 2 years i have lived here, and that's just the front one. The back entrance's "arm" is often completely missing. I have gone through three neighbors in 18 months and all have been

loud

and or disturbing, and i swear it's salsa class every day upstairs. I am reall Review from Google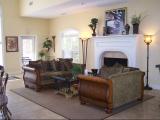 Jan 2019:
I want to say that I have had a

nice

experience during that rent process especially about Janeesa Ransone, she did a

great

and

wonderful

job. Thank you Janeesa.Pablo Alva Review from Google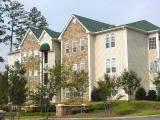 Jan 2019:
I can hear my upstairs neighbor so clearly it's like there's

nothing

between the ceiling and their floor. The gate to the complex is

never

closed

or it's always

broken

. I miss having a balcony, the sunroom isn't enough light. The apartment is mostly dark, so if you

enjoy

natural lighting this is

not

the place for you. The stairs and the walkway are wooden and getting

old

because you can hear EVERY step that someone takes outside the door. This has been an interesting experience living here and I'll be glad when it's over. Review from Google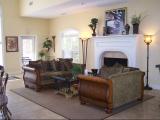 Dec 2018:
This is absolutely the

best

place to live, the location is

great

. The apartments are huge and the price is lower than many of the other properties in the area! The office staff is

amazing

, they are very hand on and go over and beyond for their residents. The maintenance staff is second to

none

, the turn around time is less than 24 hours! If I could give them 1

0 stars

I would! Review from Google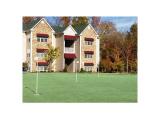 Dec 2018:
I am absolutely 100% dissatisfied with this community at the moment! I have lived here for

not

even a month yet and am completely in disbelief at my current situation. Yesterday we experienced a maintenance emergency in our home. We called the maintenance emergency line and was told to

leave

a message. We called multiple times and still no answer...finally after an hour we get a call back from an automated number saying someone was on the way. Soon after I received another call from the person that is supposed to be coming letting me know they will be there tomorrow morning....FOR AN EMERGENCY! I asked why tomorrow? Can you

not

come now? The only response I received was we are coming tomorrow. We are still without power and heating in our apartment in these freezing temperatures and had to

sleep

in those conditions. It is now the afternoon a Review from Google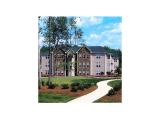 Jul 2018:
Janeesa Ransome had made moving in the

best

experience I had ever had in my life and I am fifty years

old

. I hope that it is more people like her to provide

excellent

customer service. Review from Google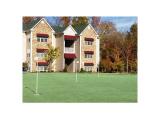 Jul 2018:
Beware

of the office they'll sell you the apartment just for your application

fee

. They

never

returned mine after running my credit and taking my 75$ she stated that there

wasn't

anyone waiting for approval . They keep hanging up on me everytEve I call for my

refund

. Review from Google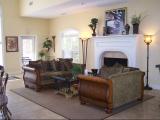 Jun 2018:
These apartments are

not

the

best

they make it seem like it is. But it isn't people

smoking

marijuana

everywhere and you can

smell

it from far. People gathered at the car wash talking and

smoking

marijuana

and hookah blocking the streets and the entrance to the apartments. People

leave

their

garbage

everywhere. Put some

complaints

and they haven't done

nothing

my boyfriend car got

broken

into and they didn't do

nothing

.

went out

of town and

left

my car here and got a sticker for towing when I got back it was on my car window. They don't even properly paint the walls and doors they just paint over everything instead of fixing it. When I moved here the carpet

smelled

like

smoke

. They have so many hidden

fees

for a one bedroom apartment that isn't even all that

big

is 960 but that's

not

even what you pay because they have a lot of hid Review from Google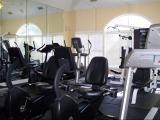 May 2018:
People in office seem

friendly

at first. But Ms. Debbie seems to only want to accept people she would like on a personal level. This community will take your money really

fast

! Review from Google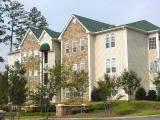 Apr 2018:
I rather

sleep

in a homeless HIV tuberculosis ridden

dump

than do this again.!!!! Thank god I got out of here months ago DONT MOVE HERE PLEASE !!! Rent is too high for no reason ,

THIN

walls !! They have hidden

fees

!! And no making sense overdue

fees

!!! you can hear EVERYTHING you walk and it's like the floor about to

collapse

!! Too small for the price .. dining space is too small ,,, no open space no windows on kitchen just the rooms .. feels like you

can't

breath fresh hair.

Poor

location everything is far no

near

stores Walmart laundries gas station

nothing

all is far !! People

smoke

it goes inside the aprt u can

smell

the weed like if you was the one

smoking

in your apt,

old

neighboor car was

broken

into , They just

fool

you by

great

paintings on walls and appliances ,, I rather get a cheaper place and repair it myself !!! Whoever is Review from Google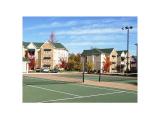 Mar 2018:
Barrington Place Apartments is

Awesome

. Ms. Debbie and Ms. Carmella are very

nice

. Whatever you have a questions they are always there to

help

me. The maintenance team, Mark, Michael Patrick and Hymie are the

best

maintenance team I have ever seen at an apartment building. They are always there to

help

with any situations with my apartment. The rooms are huge with a sunroom. I have viewed many apartments, I am so glad I am at Barrington Place. Also the upgrades are

wonderful

inside the apartment and outside. Review from Google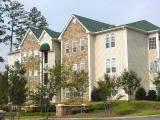 Feb 2018:
Car are being

stolen

and

broken

into. Managers are

never

present Review from Google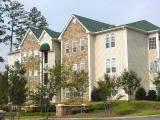 Jan 2018:
Work orders are delayed extremely. Rents are up and services are

down

! Review from Google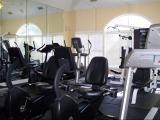 Jul 2017:
Maintenance is

friendly

and

quickly

resolve small

issues

. They

clean

up behind themself. If you

aren't

home, you'll

never

know they were there other than the one sheet they

leave

. The management staff rarely do what they say they will without constant follow up - call backs, follow through, etc. The gate is frequently open (or

broke

) and people share their codes

all the time

.

Bugs

come in the apartment through the baseboard and the wall, and the management staff only wants to spray. I requested they resolved the

problem

multiple times and spraying

isn't

resolving anything, so they finally had maintenance re-cork the baseboard under the carpet in one place instead of all over. So now the

problem

continues 1 or 2 a week instead of 5+ a day. They preferred to spray than to re-cork the entire apartment as it needed.

can't

wait for the lea Review from Google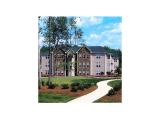 Apr 2017:
Great

customer service.. They made me feel welcomed.. Answered all my questions. Newly remodeled apts. 5***** definitely.

Love

XXXX she is a very

wonderful

person. The w

hole

staff Im

happy

with. Review from 4/24/17 on Google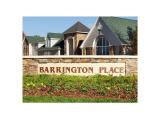 Apr 2017:
We

love

living here the staff is really

nice

and understanding. Anytime we have a maintenance request it is always filled

fast

. They have been doing some

Awesome

upgrades such as a

NEW

roof and

NEW

fireplace. It definitely is worth checking out. Review from Google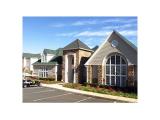 Jan 2017:
I've lived here since October 2016 and my leasing agent, XXXX, took

care

of me when I moved in. Making sure the apartment was

clean

and ready to move in. For the last three months, the maintenance department has been impeccable and facilities have been reliable. I know its only been 3 months but I'm

happy

with my decision so far. Review from 1/2/17 on Apartment Ratings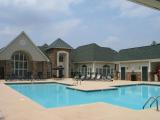 Dec 2016:
I have thoroughly

enjoyed

living here at Barrington Place maintenance staff does an

awesome

job keeping the property

clean

and all appliances functioning properly! The office staff is very

friendly

and

professional

, and they continuously make improvements to the property! If you're looking for that true 'home' experience, you've found it! Review from 12/21/16 on Apartment Ratings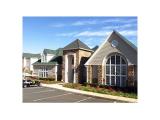 Dec 2016:
I've been living here for just over two months and so far my family and I really

enjoy

it. The size and amenities of the apartment are

wonderful

for the price, especially compared to other apartments in the area. The grounds are always

well

-kept and neat and the maintenance staff have always been

pleasant

and

polite

every time I see them.

I like

the

security

of having gated access. Sometimes I can hear my neighbors coming and going at

night

but that is

not

something management has control over and it's

not

too

bad

, especially considering that we're in Charlotte,

near

the University. The persons in the office are always

friendly

and helpful. It's only been two months but I think we'll continue to

enjoy

living here. Review from 12/19/16 on Apartment Ratings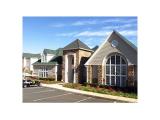 Oct 2016:
I

Love

Barrington Place Apartments! They are very

clean

and have a homey feel. The grounds are always kept super

clean

. The office staff is

amazing

and are so sweet. They are

always willing

to

help

you with whatever you need. The apartments are a

great

size and are very open inside. I

would recommend

them to everyone. Review from Google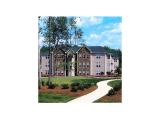 Mar 2016:
At first I loved the apartment and the staff. My counter has a

big

burn on it they said they would take

care

of it months later I still have the same counter. I keep

complaining

about the silver fish

bugs

. management staff told me I just have to live with the

bugs

. They

charge

for

pest

control but I continue to have this

problem

. I'm using the rest room and

bugs

fall from the ceiling onto my head :( I just feel as though I am

not

getting my moneys worth have to live with the

bug

issue and

never

having any parking when I come home past 9 pm. I wish I would have just spent a little more money because I question my safety here.

gun

shots one

night

. Review from 3/24/16 on Apartment Ratings