Additional Reviews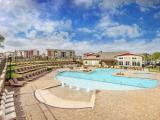 Aug 2018:
Do

not

let your student live at Aspen they will

charge

you

fees

you can't even imagine! My son was one of the 12 vehicles that were

broken

into in one

night

. It was an unimaginable situation and we found out how many times after that the gate had been

broken

or had

never

worked correctly.. The office sent me their "no our responsibility" statement., and that they were terribly

sorry

.. They should

not

advertise

security

or a gate if they don't truly have either.. The

security

by the way just comes as needed. Apparently they are

not

consistently there…They are the

best

at

charging

but

horrible

at taking responsibility for any of their

issues

.. They use paint that you are

unable

to touch during the year or you will be

fined

the repaint

charge

of $150 for your room. My son hadn't been in his room for 2 months. He

left

when he finished school and they charg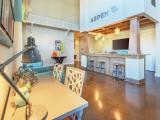 Aug 2018:
Aspen is

great

until you move out and they

charge

you outrageous

fees

! Go ahead an be prepared to pay atleast another half months rent when you

leave

because they rip everyone off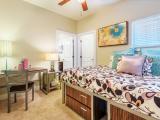 Jun 2018:
Aspen Heights is a

great

apartment complex in the University area! Rent is very reasonable, and they even have a dog park 🐶 Staff is incredible, and is

definitely recommend

it to any students looking for a place to live! Review from Google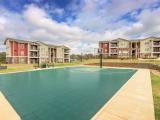 May 2018:
No major

issues

. There were some maintenance happenings that were fixed pretty

quickly

and professionally. During some of the fixes Aspen hosted

events

like

free

breakfast in the morning to make up for it. They always had

cool

giveaways via text and social media which were

fun

! The gates can be wonky sometimes but

I like

d my experience! I move out soon, but am nervous about the reviews saying you get

charged

hundreds over natural

wear

&

tear

reports. Also my last

complaint

would be that maintenance had an air-drying system running in our apt for 2-3 days and we ended up paying the electric bill (we forgot to ask for a discount though). Review from Google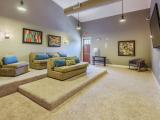 Apr 2018:
Very

nice

apartments, and amenities!

Love

the tanning and gym!

Friendly

staff and always a joy to go into the office and get

help

! Bus shuttle is a life saver!! Very

great

location! Review from Google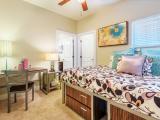 Mar 2018:
I

love

living at Aspen! The office staff is very kind and hardworking. Despite small

issues

that may have happened in the past, they do everything they can to fix them in a timely manner, as

well

as holding

events

for their residents often. I would highly recommend living here to anyone! Review from Google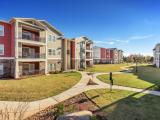 Mar 2018:
I

love

living here. Yes it has it's small

issues

, but what apartment complex doesn't? I have been here for about 2 years and I have had little to no

problems

.

Great

staff,

quick

maintence, and

affordable

for all of the amenities and perks that Aspen offers. Review from Google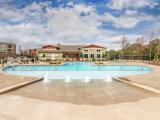 Feb 2018:
Living at Aspen has been

awesome

. My apartment is

nice

and they always have food or something going on for residents. Staff is

cool

too. Review from Google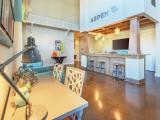 Feb 2018:
Aspen is

great

!

I like

all the

free

stuff they give to residents and the people in the office are

cool

. If I

wasn't

graduating, I would definitely renew! Review from Google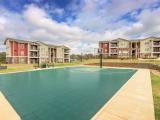 Jan 2018:
Aspen Charlotte is a

wonderful

place for students to live! My daughter is a current resident and my son will be living here next year and they have both had

nothing

but a

positive

experience. The apartments are

beautiful

and I

love

the outdoor common areas! There is an array of amenities including a fitness center, pool, study area, dog park, basketball court, volleyball, etc. Aspen has it all! The office staff are very

friendly

and the residents have a

great

sense of community. I

would recommend

Aspen Charlotte to any parent for their child! Review from Google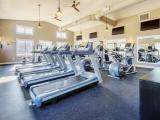 Jan 2018:
Aspen advertises itself as a gated community when the gates go months on end

broke

. You

complain

to the office to get them fixed and they say that they will but they'll just get

broke

again. They also say there is a

security

guard on duty but, he is very rarely seen. I have lived at aspen for 2 years but I really do want to "rethink student living" and go somewhere else. The apartments were

nice

when I signed but at this point, they are

average

at

best

. And the

crime

rate is

ridiculous

. A girl was robbed at

gun

point, mopeds have been

stolen

, and 12 vehicles were

broke

into in one

night

. The list goes on but I think I made my point. Review from Google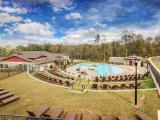 Jan 2018:
I want to give this

negative

stars if I could! Yes aspen is a

nice

place to live but the gates

never

worked so parking was hard, the gym equipment

never

worked either. Also when you move out they will

charge

you for EVERY LITTLE THING, every

scratch

and watermark on the walls and it could be anywhere from $300-$600!! If you move out after you graduate don't forget to check your school email for those

charges

or they will send you one

notice

after to the same email and then send you to collections, cause apparently Aspen knows no other form of communication like letters or phone call especially when they don't get a response cause everyone disputes them cause the

charges

are absolutely

insane

. They basically

charge

the max they can to see who will pay it and then when you dispute which won't be

easy

in any way, they will

charge

what it re Review from Google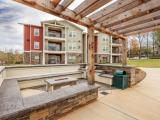 Jan 2018:
Aspen is a

great

place to live. The staff is

great

and understanding. The apartments are all modern with updated features. I

love

all the little perks they have throughout the year to reward us for living here. Review from Google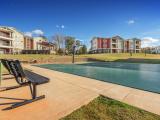 Jan 2018:
Current Resident, The apartments are

great

and they are always doing giveaways and treats for the residents, They're maintenance is timely and they respond to emails and needs

quickly

.

would recommend

Review from Google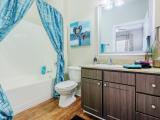 Nov 2017:
I

love

aspen!

Never

had any

problems

and will continue to live here year after year.

Friendly

employees and very accommodating maintenance and office staff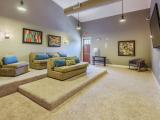 Nov 2017:
Aspen is so pretty and

nice

but

impossible

to work with. The lease/application process is

impossible

and because its so popular they use the process to weed people out. I was told by a manager that mine and my roommates apartment was finalized EVEN THOUGH ASPEN

SCREWED

UP OUR APPLICATION and then spoke to the same manger a few days later and was told the apartment was pulled out from under us. This place is ran by those who live on greed and

care

nothing

about their residents. I am beyond upset and

can't

wait to find an apartment with staff who know what the heck they are doing. Review from Google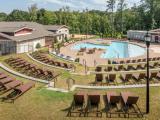 Sep 2017:
Aspen has the friendliest staff for student housing in the University area! They always have a

positive

attitude and they

enjoy

serving their residents. They also strive to constantly host

free

events

and give out

free

things to keep their residents involved and enthusiastic about living there.

Not

only is Aspen

beautiful

on the inside, but it sits on a

beautiful

landscape as

well

. The grounds are

litter

-

free

and the grass is cut with precision and

care

. In addition, residents receive a high-quality living experience with Valet Living services. A team of people go door- to-door collecting

trash

so residents

never

have to make a trip to the

garbage

area. The complex offers fully-

furnished

units as

well

with modern, comfortable furniture. The queen-size beds are the

best

! Overall, Aspen is the complete package. Review from Google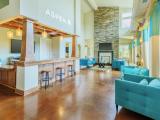 Aug 2017:
Stay

away

from this place! They

charge

an extra $35 per person on the last months rent for carpet cleaning and then

hit

you with hundreds of dollars of

charges

for painting and carpet cleaning when you move out. As said before, they

never

fixed the basketball goals. When we questioned the

charges

, we were told to email the manager and that we would

not

get a response for at least 10 days because they are busy with move in! What kind of customer service is that?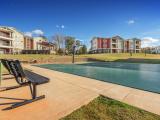 Jun 2017:
By far the

worst

staff I have been in contact with! The managers at Aspen Heights in Charlotte are completely

unwilling

to work with you and accommodate you based on your needs. They do

not

care

about giving you 100% customer satisfaction because all they want is your money. I am unfortunately in a lease right now with Aspen that is very problematic because they are

unwilling

to compromise and accommodate my friend and I. It's ironic because a leasing center is supposed provide a

pleasant

, comfortable, and

happy

living situation for their customers. Review from 6/8/17 on Google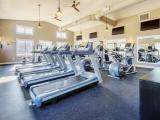 May 2017:
Staying at Aspen was one of the

worst

decisions that I ever made! The staff does

not

care

about you or your living situation. I resigned my lease and they then told me that I hadn't. So in order to resign they

increased

my rent to $600! I

wouldn't

mind paying it, but it is

not

worth it. Utilities are no longer included and

trash

cost

as

well

. Parking is

awful

and it's really

not

a gated community because they are always

broken

. The pool is

closed

the entire year, and the basketball court is always ruined. They just want your money. Review from 5/17/17 on Google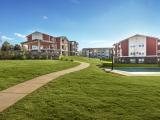 Apr 2017:
I

love

Aspen Heights. I've been living here for 2 years and have

never

had any dissatisfaction. All the employees are

nice

and all the other residents are

friendly

. I hope Aspen stays one of the better apartment complexes at UNC Charlotte even after I'm gone. Review from 4/12/17 on Google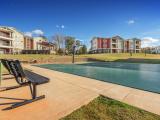 Mar 2017:
I have lived here the past 2 years and I have no

complaints

. The office staff is

amazing

and the on site maintenance staff is

awesome

. I have lived at the Edge in the past and that place was like a prison compared to Aspen. This has truly been the

best

decision of my life. Review from 3/21/17 on Google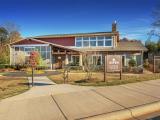 Feb 2017:
I recently toured Aspen and was very pleased with the apartment complex. The grounds are kept very

clean

and they have a

nice

up-to-date workout room. Overall the facilities and the clubhouse were

amazing

. The

best

part of my experience was the staff. They were able to answer all of my questions and were very

friendly

. I

would recommend

Aspen to anyone in the UNC Charlotte area looking for a

nice

,

affordable

apartment. Review from 2/24/17 on Google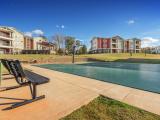 Jan 2017:
Aspen continues to amaze me how they take advantage of college students and their parents. The latest is a $6

charge

for too much

trash

placed outside of their door. What makes it even more humorous is that the tenants know this and just put it outside another door. Review from 1/2/17 on Google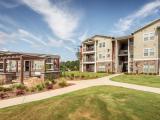 Nov 2016:
I absolutely

love

living here at Aspen. It's a

beautiful

complex with

great

amenities and gorgeous landscaping. My room, kitchen, and living room were

clean

upon moving in. However, a cabinet in our kitchen was missing a few knobs and has yet to be replaced. Minor hiccup to this overall

great

living space. My friends and family very much

enjoy

visiting me as the place is

spacious

and modern. I have renewed my lease for the next year and

can't

wait to spend most of my college life here at Aspen! Review from 11/27/16 on Google