Additional Reviews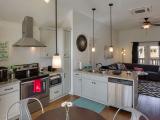 Jun 2017:
If I could rate this place a

zero

I would. I have by far had the

worst

living experience in Arcadia Student Living. I would

not

recommend this place to my

worst

enemy. Management, maintenance, and staff are

terrible

and

unprofessional

. Please keep your money and your sanity and rent elsewhere ! Review from 6/8/17 on Google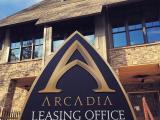 May 2017:
Arcadia was a

great

concept and place but it ran into some troubles with the land sinking and all. They have since corrected the issue and re-enforced the foundation. It's actually a

great

place once everything works.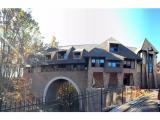 Mar 2017:
After seeing all of the

negatives

reviews I feel that it's necessary for me to comment on my experience living in Arcadia. I recently renewed my lease for a third year because there is no place that I would rather live. When I first moved into Arcadia two years ago there were a couple of

issues

because the complex was still

new

but those

problems

were

quickly

resolved. Anytime I place a work order a maintenance man arrives within a day. The property does

change

owners A LOT but the office staff does phenomenal job at answering questions and resolving any transitional

issues

. Review from 3/20/17 on Google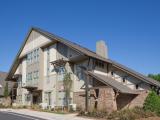 Mar 2017:
I've lived in a few apartment complexes before, and this management is just so

ridiculous

. The

new

management came in spinning a story about how it would be better now. The apartment building next to mine is where the floors came caving in, so I guess if that's the standard... they kind of are? I've had

issues

with their "

new

management" since the day I moved in. Apparently Brittany was receiving a

raise

so she couldn't

help

us when it came to moving in. We were supposed to move in on a specific day but Brittany "was in meetings" the day beforehand and sent one of the office assistants (WHO HAVE NO AUTHORITY TO DO ANYTHING) to tell myself and three other roommates that we couldn't move in for another few days. Review from 3/19/17 on Google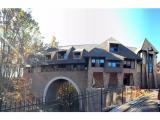 Feb 2017:
What I have come to conclude is that since students are

never

a long term resident, management just does

not

care

, here or at any local place. My daughter has been locked out of her apartment for 2 weeks while they try to resolve a

mold

problem

, and they have provided a hotel, but their communication is non existent, I have

left

3 messages in the last 3 days, no reply. She was supposed to be out for 1 week, they

never

even called to tell her it would be extended to two weeks,. just show up at apartment and it is still sealed off. Review from 2/20/17 on Google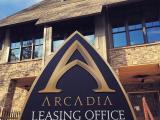 Feb 2017:
Management has addressed several

issues

on these

bad

reviews. Response to maintenance requests has improved as

well

as the

security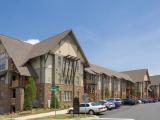 Oct 2016:
The

new

security

and regulations are

ridiculous

; holding a line outside the gate all the way to road and allowing undercover

cops

to come in and arrest unsuspecting kids. Real

nice

Arcadia. Oh and thanks to your maintenance man coming in and

threatening

to get us

evicted

. You should probably tell him that's

not

his job.

I like

how you also emailed us about the burning couch that we had

nothing

to do with and basically said unless we figure out who did it and make them confess we would be

fined

. You and your management are incompetent. Review from 10/4/16 on Google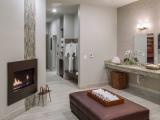 May 2016:
Where to begin? My first

unpleasant

experience in Arcadia started when the Maintenance member

broke

into my apartment and

stole

from my roommates underwear drawer. Although they fired this employee, I have

not

felt

safe

living in Arcadia. Arcadia is also ran by the college students attending UNCC who follow orders from a dysfunctional, and overall

terrible

staff. Halfway into the lease, every resident was notified that we would now be

charged

for utilities. This was

not

established in the lease agreement. Do

not

call Arcadia office because they do

not

answer the phone. Do

not

expect maintenance repairs, whether it be a cracked ceiling or moldy walls. Do

not

expect proper communication for the staff to the residents. Review from 5/10/16 on Google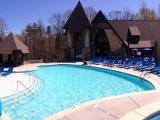 May 2016:
When I signed my lease I expected to live in Arcadia throughout my w

hole

lease. I guess that was to much to ask for. Me along with everyone living in building 18 (about 90 students) are being

forced

to move out because our building structure was

not

properly built. At first they asked us to move out for a week. I was notified 12 hours in advance via phone call. Others may have been notified earlier or later, but it's

safe

to say we were given 24 hours to

get out

. The

best

part was it was during

finals

week. Could you imagine a better time to be told, "we need you to grab a bag of clothes and move out for a week". About five days into the week my roommates and I all received a call saying we will

not

be able to move back into our apartment. Keep in mind this is on a Thursday; We have to be moved out by Sunday. Review from 5/7/16 on Google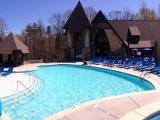 Apr 2016:
I stayed there the entirety of last year (minus the month or so we were

forced

to stay in a hotel). It honestly is a

decent

place to stay, but management was

terrible

. When I was staying there, the gate malfunctioned numerous times. Once me and 4 other cars were trapped inside and had to wait for someone to enter the property, and then had to floor it out the entrance (I sat on my phone with the office waiting for someone to pickup during this, and it just went to voicemail). Twice I have called the "emergency" number after hours, once for a loose pit bull running around the property, another for getting locked out of my room. Neither time was my call answered over the period of hours (and I had to

break

into my room). No one ever returned my messages on top of that. Review from 4/27/16 on Google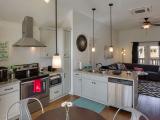 Aug 2015:
If you think you were

tricked

into a lease or signed the agreement without knowing that you signed, please contact me and explain full details arcadialeasecomplaints@gmail.com. I am working with the media and will consider adding your compliant.