Additional Reviews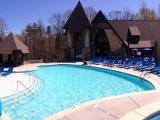 Jun 2018:
I came in for a tour 2 weeks ago and

fell

in

love

!! I signed my lease today and can

not

wait to move in! The staff are very

friendly

and informative and I

enjoyed

every bit Review from Google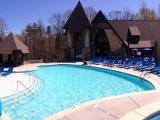 Jun 2018:
Honestly was

scared

by all ge

negative

comments but so far Arcadia has been really

great

. There have been car

break

ins but that will happen anywhere if you

leave

wallets phones and computers in sight. The

issues

with

mold

have also concerned me but throughout the w

hole

year maintenance and their crew constantly checked bathrooms and kitchens to ensure I had no

issues

and

never

did. Review from Google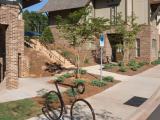 May 2018:
Recently I was planning on re-letting for a girl living in Magnolia so I could be

close

to a friend living here. It

sucks

that a friend I was planning on moving in with already signed the lease because while the place was

beautiful

, after reading some of the reviews especially about the one about to have the daughter, I had to

change

my mind since I have a 2 year

old

son and I'm

not

trying to deal with all of that. I wish my friend had read the reviews and talk to people living there first like I did because now she wishes she

never

signed. Review from Google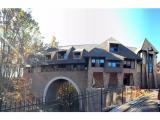 Apr 2018:
I'd like to start off this review by saying that I currently live here and that I plan to update this review depending on how the remainder of my lease goes. I was

not

planning to write a review, as I feel that the current reviews give a fairly accurate representation of what living at Arcadia Student Living is like. However, after receiving an email from management today, I feel compelled to share my personal experience. Basically, my roommate and I received an email informing us that we were

not

allowed to use the vacant bedroom to store our belongings, and that during one of our frequent maintenance visits, the maintenance staff discovered that the vacant bedroom was being used as storage. Now, there is a rule in our lease prohibiting any vacant rooms from being used as storage. The room was in fact being used as storage because a few Review from Google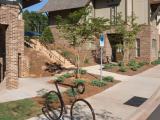 Apr 2018:
This is my second year living in Arcadia (fall 2016- spring 2018) and if it was

not

for the management, i would be returning. Last year the apartment complex was

not

so

bad

if you could overlook the

mold

spores growing on your clothes, shoes, bed etc. It may sound like I am exaggerating, but i assure you that If you

left

a t shirt on your bedroom floor overnight, it would be damp in the morning. Upon noticing these

issues

my roommates and I went to the leasing office where one of the student employees was relatively

useless

(

not

their

fault

I understand how chain of command works) and

not

to mention contradicting. The first guy we talked to said "that

sucks

, email the apt manager". After doing this the manager , who i'm still

not

even sure 100% exists because they are always "out of the office", busy when you call, and unresponsive when you Review from Google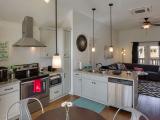 Mar 2018:
DO

NOT

LIVE HERE. I have only lived here for two years and have had to move apartments SIX TIMES

due

to black

mold

, a sinking building, and other

issues

. Today I came home to 6+ people in my apartment cutting

hole

s in the walls, moving my personal belongings around, and every single one of my shoes thrown on the ground. The management here is

awful

, specifically Becky, the manager, who is the one that is supposed to be notifying residents when people are coming into their apartment for "inspections" I have had numerous

problems

with Becky

not

notifying about things going on WHERE I LIVE. I have gone

down

to speak to her more times than I can count, and she is

never

available to fix our

problems

or even speak to me over the phone. I ask every single time to speak to a manager, and get the same reply every time, "she will call you back" Review from Google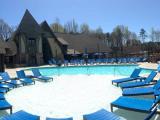 Mar 2018:
This is my second year living at Arcadia and I am very disappointed. When I first moved in, I bought blue outdoor furniture for my patio. A few weeks later, they claimed I

stole

their pool furniture and threatened to evict me based solely on the fact that their pool furniture is the same color as mine.

don't

believe their rent prices. My roommate and I hardly ever use the central heating/cooling system and we

haven't

had a monthly rent payment that

wasn't

$15-$30 over the posted rent price

due

to "overages". Acadia's slogan is "Your place, Your space" however they

don't

treat it as such. With almost monthly "inspections" of your entire apartment to "check for

damages

", your place and space will be invaded by management - as if they couldn't do that when you move out of the unit??? - These and other entries of your personal space will come wit Review from Google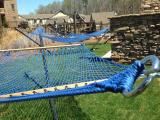 Feb 2018:
Terrible

terrible

experience with these jerkoffs! They tried to say that I signed my lease and that it was a legally binding

document

when I

never

signed anything at all! Then the manager got an attitude and tried to cut me off when I was talking. DO

NOT

RENT FROM ARCADIA!!!! Review from Google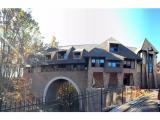 Jan 2018:
If I could give below a

one star

I would!! From the beginning everything has went

wrong

and has been

wrong

inside of our apartment- and continues to go

wrong

. Aside from that, OUR APARTMENT WAS ROBBED and my car was

stolen

and

nothing

was done about it. no

security

measures were taken, the gates were open and the only cameras are the ones at the entrance and one of them is

broken

. THEN a month later my roommates car along with five others in the complex were

broken

into. This is just the story of one apartments

robberies

- imagine if we knew about everyones. I posted this to keep others

safe

and to strongly recommend that you find a place to live that cares about your safety!! I

don't

want anyone else to go through what my roommates and I have been through. Review from Google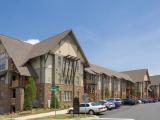 Jan 2018:
The absolute

worst

2 years living here. Our apartment has been

broken

into, cars

broken

into on MULTIPLE occasions. My roommates car has been

stolen

here, and management won't do ANYTHING about it. Management

sucks

. The apartment

sucks

. This place

sucks

. Review from Google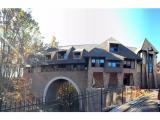 Dec 2017:
For Parents: We read the reviews and decided Arcadia couldn't possibly continue having so many

problems

.

Wrong

Wrong

Wrong

. Move in -

disaster

- assigned a different apartment and floorplan 1 week prior to move in. Apartment was

filthy

on move in day. constant

problems

with rent

charges

. Too many

problems

to list. Save yourself the

hassle

and expense - Do

NOT

move in here. Only given

1 star

so I could post. Review from Google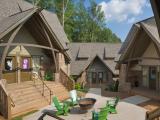 Nov 2017:
Mold

mold

mold

MOLDDDDD EVERYWHERE!!! This is

not

a

nice

or save place to live. Was told that

mold

was found in one of the apartments in the complex only to find

mold

in my own place and on my clothing months later. I'm completely disgusted! This complex needs to be burned

down

!!!! Immediately! Review from Google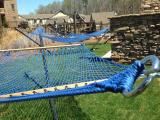 Sep 2017:
Honestly I

don't

even know where to start. I'm paying $664/each (MINIMUM) along with my roommates as

well

for a 5 bedroom apartment that was

not

up to standard by move in date. 1) I'm paying for cable and wifi that

doesn't

even work and we've had AT&T workers that have been to our apartment at least 3 times a week since we've moved in and still

haven't

accomplished anything. 2) Dryer

didn't

work upon arrival. 3) Management knew of a issue regarding our hardwood floors on the bottom level, had all summerlong to address and fix the issue and

failed

to do so. Because of this they have to remove the entire flooring on our bottom level (while we are living here). 4) Our apartment was

dirty

when we moved in. The list honestly goes on and on. Do

not

waste

your money on a living space that promises yet FAILS to deliver.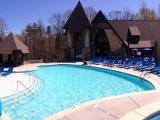 Aug 2017:
The staff at Arcadia are

wonderful

and have always been super kind and helpful to the

best

of their ability. The

problem

is whomever rushed into building this complex obviously did a

poor

job because for over a year now, the clubhouse has been

closed

due

to structural

issues

and the pool has yet to open this season. The apartments themselves are

beautiful

especially when the tenants take proper

care

of them and they are a

good

value for the rent rate. Maintenance is

quick

to take

care

of

problems

too. Arcadia will be

awesome

again once they have all of the amenities reopened. Update 8/7/17: The clubhouse and pool are now open again and they look

great

. Becky and her team have worked really hard to get everything up and running all while keeping the existing tenants

happy

- thank you so much. It appears maintenance has been working around the Review from Google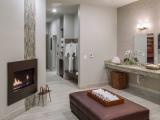 Jun 2017:
If I could rate this place a

zero

I would. I have by far had the

worst

living experience in Arcadia Student Living. I would

not

recommend this place to my

worst

enemy. Management, maintenance, and staff are

terrible

and

unprofessional

. Please keep your money and your sanity and rent elsewhere ! Review from 6/8/17 on Google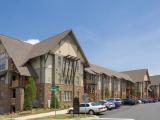 May 2017:
Arcadia was a

great

concept and place but it ran into some troubles with the land sinking and all. They have since corrected the issue and re-enforced the foundation. It's actually a

great

place once everything works.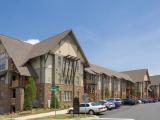 Mar 2017:
After seeing all of the

negatives

reviews I feel that it's necessary for me to comment on my experience living in Arcadia. I recently renewed my lease for a third year because there is no place that I would rather live. When I first moved into Arcadia two years ago there were a couple of

issues

because the complex was still

new

but those

problems

were

quickly

resolved. Anytime I place a work order a maintenance man arrives within a day. The property does

change

owners A LOT but the office staff does phenomenal job at answering questions and resolving any transitional

issues

. Review from 3/20/17 on Google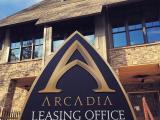 Mar 2017:
I've lived in a few apartment complexes before, and this management is just so

ridiculous

. The

new

management came in spinning a story about how it would be better now. The apartment building next to mine is where the floors came caving in, so I guess if that's the standard... they kind of are? I've had

issues

with their "

new

management" since the day I moved in. Apparently Brittany was receiving a

raise

so she couldn't

help

us when it came to moving in. We were supposed to move in on a specific day but Brittany "was in meetings" the day beforehand and sent one of the office assistants (WHO HAVE NO AUTHORITY TO DO ANYTHING) to tell myself and three other roommates that we couldn't move in for another few days. Review from 3/19/17 on Google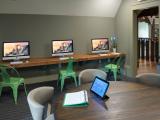 Feb 2017:
What I have come to conclude is that since students are

never

a long term resident, management just does

not

care

, here or at any local place. My daughter has been locked out of her apartment for 2 weeks while they try to resolve a

mold

problem

, and they have provided a hotel, but their communication is non existent, I have

left

3 messages in the last 3 days, no reply. She was supposed to be out for 1 week, they

never

even called to tell her it would be extended to two weeks,. just show up at apartment and it is still sealed off. Review from 2/20/17 on Google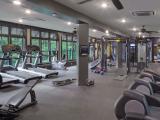 Feb 2017:
Management has addressed several

issues

on these

bad

reviews. Response to maintenance requests has improved as

well

as the

security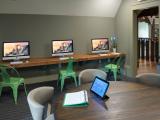 Oct 2016:
The

new

security

and regulations are

ridiculous

; holding a line outside the gate all the way to road and allowing undercover

cops

to come in and arrest unsuspecting kids. Real

nice

Arcadia. Oh and thanks to your maintenance man coming in and

threatening

to get us

evicted

. You should probably tell him that's

not

his job.

I like

how you also emailed us about the burning couch that we had

nothing

to do with and basically said unless we figure out who did it and make them confess we would be

fined

. You and your management are incompetent. Review from 10/4/16 on Google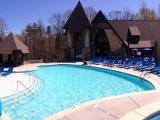 May 2016:
Where to begin? My first

unpleasant

experience in Arcadia started when the Maintenance member

broke

into my apartment and

stole

from my roommates underwear drawer. Although they fired this employee, I have

not

felt

safe

living in Arcadia. Arcadia is also ran by the college students attending UNCC who follow orders from a dysfunctional, and overall

terrible

staff. Halfway into the lease, every resident was notified that we would now be

charged

for utilities. This was

not

established in the lease agreement. Do

not

call Arcadia office because they do

not

answer the phone. Do

not

expect maintenance repairs, whether it be a cracked ceiling or moldy walls. Do

not

expect proper communication for the staff to the residents. Review from 5/10/16 on Google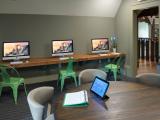 May 2016:
When I signed my lease I expected to live in Arcadia throughout my w

hole

lease. I guess that was to much to ask for. Me along with everyone living in building 18 (about 90 students) are being

forced

to move out because our building structure was

not

properly built. At first they asked us to move out for a week. I was notified 12 hours in advance via phone call. Others may have been notified earlier or later, but it's

safe

to say we were given 24 hours to

get out

. The

best

part was it was during

finals

week. Could you imagine a better time to be told, "we need you to grab a bag of clothes and move out for a week". About five days into the week my roommates and I all received a call saying we will

not

be able to move back into our apartment. Keep in mind this is on a Thursday; We have to be moved out by Sunday. Review from 5/7/16 on Google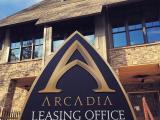 Apr 2016:
I stayed there the entirety of last year (minus the month or so we were

forced

to stay in a hotel). It honestly is a

decent

place to stay, but management was

terrible

. When I was staying there, the gate malfunctioned numerous times. Once me and 4 other cars were trapped inside and had to wait for someone to enter the property, and then had to floor it out the entrance (I sat on my phone with the office waiting for someone to pickup during this, and it just went to voicemail). Twice I have called the "emergency" number after hours, once for a loose pit bull running around the property, another for getting locked out of my room. Neither time was my call answered over the period of hours (and I had to

break

into my room). No one ever returned my messages on top of that. Review from 4/27/16 on Google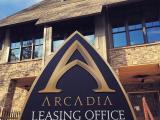 Aug 2015:
If you think you were

tricked

into a lease or signed the agreement without knowing that you signed, please contact me and explain full details arcadialeasecomplaints@gmail.com. I am working with the media and will consider adding your compliant.