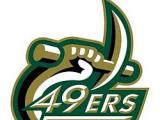 These 18 apartments near UNC Charlotte, UNCC are furnished
. Many furnish the shared living spaces with couches, dining tables, and chairs. Others also offer a flat screen tv for the living room. If you want everything furnished including the bedroom, then there is usually a premium and you get the bed, dresser, night stand, lamp, and maybe even an additional TV. Furnished places often include utilities providing you with water, electricity, and internet. In cases where utilities are included, ask if there is a CAP and the cost for overages.
•
Live Daily, Blogs & FAQs
.
Read the latest FAQs or blog event articles
🤔 Easy Compare
⚡ Reset Filter
🔑 Apartments near UNCC Subleases/Relets

Fair and Equal Housing
Discrimination is not nice and not lawful. Preferences can be made if you are sharing the same living space, but make sure you check the laws to see what applies to you. Contact us to flag any post that violates fair housing.
Fair Housing - Wikipedia
Fair Housing - US HUD

[x close]