Apartment Reviews
Back to Previous
Close Tab
Additional Reviews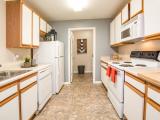 Oct 2019:
Tonight my roommates and we're assaulted by 901 place

security

. Two of us was snatched out of the car and placed in hand cuffs because "I was driving in and out of the apartments too much. Once the

police

pulled us out he said he did

not

like me and he a personal issue with me. I live in

fear

most say at these apartments.

Security

has

threaten

to tease me because they

didn't

like what I said. as a woman who have been Assaulted at 1am and when you call 911 they WONT

help

because it is a private

security

company. Go and look up 901 place apt reviews. IT IS

NOT

SAFE

!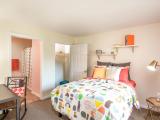 Jul 2019:
901 his

horrible

!!! Definitely

not

worth staying !! I know people thats been without ac for almost a week which is an emergency maintenance situation and it's above 90degrees in the apartments ! They have

shootings

and

worse

situations but they're so

worried

about towing residents cars for having a tag that's 3 months out of date which has

nothing

to do with them but

not

worried

about the residents and the living conditions! That's why everybody

leaving

! Review from Google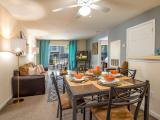 Jul 2019:
901 Place has grown and made some major improvements since my stay here. Krystal who works in the front office has been very cooperative and

very helpful

with anything I needed. Keep up the

good

work 901. Review from Google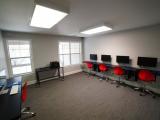 Jul 2019:
I have yet to move here, but I have signed a leased, but based on my experience from just trying to get in touch with someone to talk about things regarding my lease has been a

headache

. I have called numerous numbers listed for them. The number they have listed

don't

work. So, I called the number listed on Google. No one answers. I have emailed and texted them. I have yet to hear from anyone. I have been trying to call since Thursday of last week (07/11). This is

ridiculous

and it

doesn't

make the business look

good

at all! I would

hate

to move into this place and the living situation is just as

bad

as the customer service. Review from Google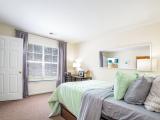 Jul 2019:
901 is the place to be, the staff is very respectful. I

enjoy

all of the

events

that have taken place here. Krystal my leasing agent is very understanding of my concerns if i ever have any, she explained every detail of my lease to me when i first came here. Review from Google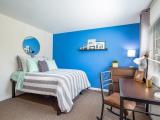 Jul 2019:
The staff here is on point! They with the swiftness in helping me complete my lease. Both Krystal and Victoria kinda cute too! Review from Google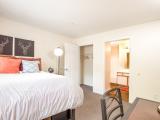 Jul 2019:
Lived here 5 months so far. Will

NOT

be renewing lease. The residents are

filthy

. It's

trash

everywhere and

vomit

on apartment steps that's been here since I moved in. The room looked

nothing

like the model and had

not

been cleaned before I moved in. I asked for a particular room... I did

not

get it but wasn't notified until I moved in. I called maintenance once when I was locked out, they

never

showed nor returned my call. Yet, the following day, management did a 'surprise inspection' and woke everyone up as though some of us don't work or have class to prepare for. This weekend I

went out

of town only to come home and find my lights had been replaced in my bathroom. I didn't ask for this and I wasn't informed that someone would be entering my room. A simple email would've been sufficient. The parking is

limited

. Sometimes I have to park 2 bldgs

away

from mine. At one point, we went without A/C for almost 2 weeks in 80 degree weather but no one would come fix it Review from Google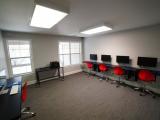 Jun 2019:
Absolutely

disgusting

.

Trash

constantly everywhere, there's been dog

poop

in the stairwell for about a year now that hasn't been cleaned up.

Crime

is a constant here.

Traffic

is

AWFUL

when there is a concert, and forget about it if you want to

get out

of the complex if there's a concert, the

police

will literally stand there and

not

direct

traffic

. Windows aren't properly insulated so there is

mold

all over the window edges.

Mold

and

water

damage

on ceiling above shower that management has seen in EVERY quarterly inspection but has

never

addressed. Save yourself the time and look elsewhere. There's houses available in the area for $1000 a month that includes utilities and are in

safe

areas and have 4x the space. Review from Google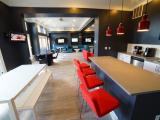 May 2019:
If I could, I would give this place

zero

stars. This place is absolutely

horrible

! There is

trash

everywhere in the parking lot, dog feces all over the grass, constant

crime

, random people who don't live here who are always at the pool and HUGE

COCKROACHES

EVERYWHERE! This is my main

concern

because it feels as if I'm living in

fear

of the

roaches

. I killed 5

roaches

just today! I've requested for an exterminator to come and when they did he only stayed for about a minute and did just the bathroom! This past March someone who doesn't even live here was murdered! DO

NOT

LIVE HERE! ❗️Important

notice

❗️ They will

trick

you with discounted rates and like $500 gift cards to get you to sign a lease. IT IS

not

worth IT. Parents, this is

not

a student living community as random families cram into a small room. The model room is

nothing

like the actual rooms. I hope this review was informative to the readers in making a sound decision to

avoid

living here. Review from Google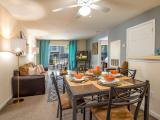 Apr 2019:
At first, I was a little skeptical with the incident that happened in March, but overall I'm satisfied. I have seen an

increase

in

security

as

well

as the parking reinforcements. As long as improvements are along the horizon, I'm a

happy

resident :). Review from Google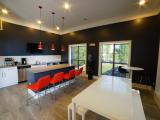 Apr 2019:
Don't move here it's incredible

dangerous

people get shot frequently. Just recently another

shooting

victim died, sounds like they are playing lazar tag with guns there is so much frequent

gun

fire

. Roommates have strangers in and out constantly that

steal

food and basically anything that isn't mounted to the floor. I've reported the thefts and that it appears someone is running a business of some sort out of this apartment to be told

well

you can't prove it.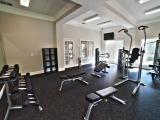 Apr 2019:
I signed my lease back in August and everyone said

not

to do it but I went through some of the reviews and it seemed pretty

run

of the mill and took a chance but don't make the same

mistake

I did!! This apartment has been the

worst

. It's suppose to be a

safe

gated community but the gate has worked a total of two weeks in the almost year I've lived here,

police

are constantly here,

security

does

nothing

, there's been multiple

gun

shots since I've moved in (at least one killing), my cars been

broken

into and the office does

nothing

to fix the

issues

(or the gate). The pet

fee

is actually $300 along with the $20 a month but the area isn't

safe

to have your pets out, the dog park is just a fence,

poop

surrounding the entire complex because it doesn't get picked up. Maintence is

horrible

, flooded my apartment twice, "fixed" our roof by spray painting o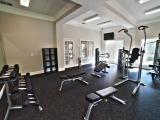 Mar 2019:
I don't know where to start with this review because there are soo many

problems

here with this apartment community. My wife and I had to move our daughter out this weekend (March 30th)

due

to concerns with her safety at this complex. There was a murder at this apartment community 2 weeks ago and neither of the individuals involved were

not

residents there. We originally selected this place

due

to the fact that they said they had a

safe

environment for students which is far from the truth. In fact the BBB dropped them citing numerous

complaints

regarding safety, unfair business practices and uncleanliness. What we saw today was

disgusting

.

Fast

food boxes with food in them in the breezeways,

vomit

on the stairs and the w

hole

place

stinks

of

marijuana

. Students are being targeted for

crime

, there have been numerous

police

calls for armed

robbery

, car

break

ins,

drug

deals going on in the parking lots, there are too many instances to list here Review from Google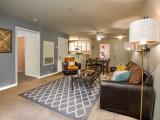 Feb 2019:
Overall

not

a

bad

place to live. The location is

convenient

if you are a student and you

cannot

beat the price!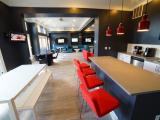 Feb 2019:
The staff here is

wonderful

, maintenance comes within 24-48 hours, and the amenities are

lovely

, I

would recommend

to anyone who wants to have

cost

efficient

living and a

great

environment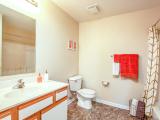 Feb 2019:
I have lived here for about 2 years now. My experience here has been overall

horrible

. Drama with roommates and very

rude

office staff. There was

construction

being done inside my apt tearing up the floors and no one was aware. I walked into my room to a random man in my bathroom and all my stuff thrown in the middle of my floor and

none

of it was put back in place. My roommate woke up with a

construction

man in her room. I called the office and the leasing manager, Jordan was very

rude

to me about it and

lied

saying that they put up

notices

on all the doors in my unit, but

none

of my roommates got a

notice

, or any email at all. My AC has been out for over 4 months, and I have put in several maitenance requests. Maitenance has actually made the effort to come out here a total of about 5 times now, and every time they come they just

mess

with i Review from Google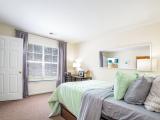 Feb 2019:
New

management is

great

. You can tell they actually

care

about the residents and willingly answers questions in a timely matter. Review from Google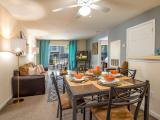 Dec 2018:
Hi i have been a resident at 901 apartments for 7 months. The staff is

friendly

and there

very helpful

. I have no

complaints

bout the staff or the complex. They are willing to work with you and they actually have things for us to show appreciation and that means alot.its a

great

place to call home and i

love

it. Maintenance gets the job done as

well

even if there super busy they get the job done. Awsome place i do recommend others to the complex to become a resident because i want to share the greatness of what 901 has to offer thanks Review from Google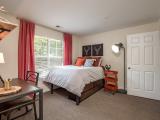 Oct 2018:
love

living here but dont say that you are going to give something to someone keep

changing

the dates and w

hole

two later still

nothing

been waiting since the beginning September for my gift card still

nothing

told me the end of September

nothing

told me middle of October

nothing

you say the end of October now it's

nothing

Review from Google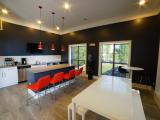 Sep 2018:
DO

NOT

LIVE HERE. There was

rotten

food all over our apartment when we moved in. Our screen door to the balcony was

broken

. Our dryer

wasn't

correctly pulling heat out of the machine properly resulting in our laundry room reaching unbearable temperatures

not

to mention the

fire

hazard

associated with this. My carpet was

filthy

and turns my feet black daily. But

don't

worry

cause they

leave

a card that says it was checked and inspected and welcome you to a "WORLD CLASS" renter experience. Please save yourself the

headache

of living here. The rent may be

cheap

but you get less than what you pay for

don't

fall for it. Review from Google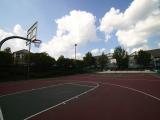 Sep 2018:
It's ashame how this complex doesn't

care

nothing

about their residence only about making sure rent is paid on time . They fired some

great

people that actually cared about the residence. I lived here for 3 years I have experienced the 4 bedroom and 2 bedroom , of course less roommates = less drama . I will

never

live here again. If you

okay

with smelling weed 24/7 ,

trash

everywhere , rent increasing ,

loud

parties , ran

down

appliances, constant fights then you will feel right at home 😂. THIS IS THE GHETTO FOR STUDENT LIVING 😫.Glad I was blessed with a

great

career right out of college ✌🏾 Review from Google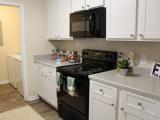 Sep 2018:
It's

not

a

bad

place to live but they'll tell you sign your lease and you'll get a $250 gift card which is a

lie

!! Don't even fall for it. Dumpsters are far from the apartments and the printer in the club house

never

works. Everyone I've asked about the gift card has given a different response. If you're gonna

lie

make sure everyone is one the same page. Review from Google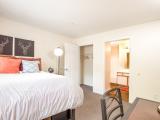 Sep 2018:
Not

a place for students to live! Parents - do

NOT

be

fooled

into thinking this is a

good

place for your student! The

security

gates are

never

in

good

working order, the onsite

security

is a

joke

, cars are

broken

into,

drugs

deals happen in broad daylight in the middle of the parking lot and management is absolutely powerless to do anything about it. On top of which, there is

trash

everywhere because there

aren't

enough dumpsters and the apartments themselves are in

poor

condition. Keep looking! Review from Google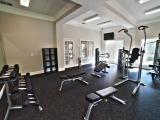 Aug 2018:
I

enjoyed

living here honestly, I see a lot of

bad

reviews. 901 place was a

decent

place to live for the price you really cant beat it. Ever since they

changed

management they've been

very helpful

and involved. I

never

had a

roach

problem

no matter the cleanliness of my roommates there was

never

a single one, I did have a minor ant

problem

once that lasted maybe a week out of the entire year I was there.. The amenities are

great

maintenance responds

quickly

, if I ever consider having roommates again I would definitely come back Review from Google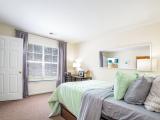 Jun 2018:
Living here was one of the

worst

choices I could have made. I have been without AC for weeks at a time, my ceiling is currently looking like it is about to fall in after at least 4 maintenance requests have been put in, there is always

trash

EVERYWHERE, frequent

gun

shots including last

night

, they offer promos if you renew but

don't

fulfill them ( I was offered a gift card or updated appliances/TV's in every room), they are

pathetic

when it comes to matching roommates and the list goes in. Ride around the w

hole

complex before you sign a lease. DO

NOT

just let them show their display apartment because the actual apartments look

NOTHING

like it. I

can't

WAIT UNTIL MY LEASE IS OVER. Review from Google