Apartment Reviews
Back to Previous
Close Tab
Additional Reviews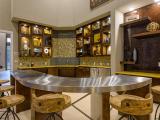 Sep 2019:
I

love

the Frye festival comment because that's exactly our experience. Our daughter lived here and there is

not

room here to write about the leasing office and management company. Incompetent. Borderline

Criminals

. Just spare yourself and live somewhere else. Check out Greystars reviews, they own the place. Wow. Just unbelieveable.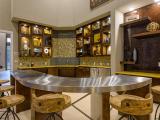 Sep 2019:
Love

my apartment and all of the

wonderful

people who live here also! Office staff is

friendly

and inviting! Review from Google
Jul 2019:
Living at the standard has been a

great

experience.

Excellent

location and

great

amenities. A short walk to classes on north campus. Also a short walk to Starbucks and Chick-fil-A downtown. I

love

living at the standard! Review from Google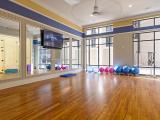 Jul 2019:
DO

NOT

MOVE HERE!!!!! 1.) You will have to pay for parking even if you

don't

have a reserved spot (most likely

won't

be able to

leave

apartment at

night

) 2.)

Damage

fees

are through the roof which is extremely unnecessary....Moved in with warped furniture and have to pay for the

damages

3.) I was looking forward to going to the pool a lot, but turns out that it was

closed

for almost all summer. 4.) Rooms are tiny, gnats

love

to come in when it gets hot, desks are too small to do school work on, and i can

barely

fit anything in my room Review from Google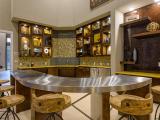 Jun 2019:
I really

enjoyed

living here! It's always

clean

, the staff is super welcoming and helpful. It's a

great

location to downtown and I always feel

safe

. The amenities are

great

and having a covered parking deck is super helpful. The only

con

is there is

limited

guest parking. Review from Google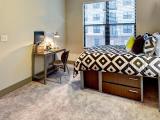 Jun 2019:
The management at The Standard is extremely

unprofessional

and

lack

basic

professional

communication skills. Here's my situation. The Standard was bought out

near

the end of my lease term (Spring 2018) and we were told that we couldn't pay rent online anymore because their system was no longer functional. This is how I had been doing it for the entire duration of my lease, but now I was

forced

to pay via money order or cash. I paid for my second-to-last month's rent on the

due

date via money order. I was

leaving

the country for all of July, so I paid that month's rent about 25 days early. I handed in the money order to the front desk receptionist with very clear and explicit instructions that this was for the next month's rent, and the student working there acted

confused

as to if she could even take the payment that early. She implied that she thought it was a

late

payment for the previous month, which I ensured her it was

not

Review from Google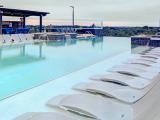 May 2019:
I really

enjoyed

my two years at The Standard. I got to live with my friends, and a lot of my friends lived in the complex so we could always hang out. The tanning beds and vending machines were also a

big

plus that we got during my time living here! Review from Google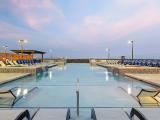 May 2019:
WOULD PUT

NEGATIVE

10000 IF I COULD!!! I would

NEVER

recommend living here- they made my life as

horrible

as they could. To start off they're "amenities" are

broken

all the time

, and I even heard a staff member

lie

to someone who was touring saying they weren't sure why the elevator was

slow

and that they always work (when it had been

broken

for over a month). They don't respect the students living there and really won't

help

you unless you have a parent call and even then it takes so long to get

help

. The management is

HORRIBLE

and so are the staff. There are only a few spots for guests and parents and they are always full. The standard is BEYOND

overpriced

and I would live ANYWHERE in Athens before the Standard. Also, the package room is a

free

fall for any package once you are in it. All of the packages are in the room and many people have gotten packages

stolen

. Don't live here!!!! Review from Google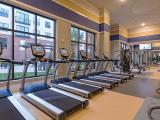 May 2019:
The Standard is the original Fyre Festival - they use fancy tactics on their social media to make it look like this place is popping and the

best

place to live around Athens. Behind the scenes though is a completely different story. One time they had an

event

in the courtyard where local musicians/comedians could come perform. Only 4 people showed up to watch. They told the entertainment that refreshments would be provided, when in reality they locked all the performers in the golf simulator for hours with 3 bottles of

water

and no food. They

wouldn't

even allow them to

leave

to use the bathroom before or during the show. Review from Google
Apr 2019:
Nice

place but could use some work. Amenities are very

nice

. Golf simulator, study area, courtyard, and pool are all

great

and add to the property. Very

convenient

location and definitely one of better places to live

near

downtown Athens. Student staff is

amazing

!

Never

any

issues

with them and they are

always willing

to

help

/go out of their way for you! Honestly one of the few redeeming qualities that the Leasing Office has to offer. On the other hand, full-time staff is often unresponsive and

lack

effective communication with the residents. Many others seem to have Frequent

issues

with the full-time staff. Some are are often

difficult

to deal with (leasing manager is very

nice

though). Seem to Treat the residents like children instead of tenants. Ex: trying to

charge

an entire floor for a

broken

exit sign. Most backwards and illogical method of handling

vandalism

. Residents should

not

have to pay arbitrary

charges

due

to

poor

building planning (no cameras in hallways) Review from Google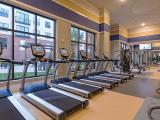 Dec 2018:
Thieves

google "Scott Macak arrest" he is facing felony

charges

in Tampa for stealing from the retreat. The staff is

Rude

guess who Scott was ?? Just read last years reviews of the Tampa retreat he was the property manager there having countless students cars

towed

. He was most likely getting a kick backs from the towing company given his felony arrest in September - just go to the hillsborough clerk of court web site search public records read the arrest report from Tampa

police

. This place is full of

criminals

. The last guy working in the office recently

stole

packages from students , instead of claiming it through the carrier they made an

illegal

insurance claim . Bunch of

thieves

!! Review from Google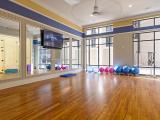 Nov 2018:
I have had the

pleasure

of dealing with Reann Vanriel at the Standard. She has been the epitome of professionalism and has exceptional customer service skills. Thanks so much for the seamless registration and application process. Will recommend the Standard to others looking for rentals

close

to UGA>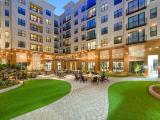 Nov 2018:
Great

place to live with

great

amenities and

great

customer service! Review from Google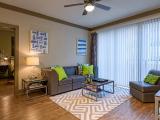 Oct 2018:
Overall, I loved living here and

would recommend

living at The Standard, but there are a few things that really disappointed me and I

didn't

appreciate, especially since I was an

excellent

tenant that

left

my place better than I found it. -- THE

CONS

(they take your money and go back on their word about reimbursement).

didn't

REIMBURSE MY

SECURITY

DEPOSIT

: I paid a

security

deposit

upon signing and they said they would return it when my lease is over as long as everything is in

good

condition. My apartment was

left

in

excellent

condition and they did

not

re-imburse me my

security

deposit

and tried to

blame

it on "the shift in management."

didn't

REIMBURSE MY SUBLEASING

FEE

: I payed a $200 subleasing

fee

and sign paperwork so that they could allow someone to take over my lease if they found someone who wanted to. No one ended up subleasing Review from Google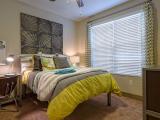 Oct 2018:
I ordered my daughter an Edible Arrangement for her 21st BD. The front desk did

not

notify her and she was only able to pick it up 24 hours later. The manager did

not

take responsibility for the mix up. Just a simple admittance to their

mistake

would have been all we needed. Very non customer service focused Review from Google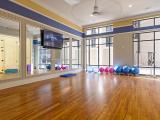 Aug 2018:
I lived here in a sublease situation- there is no way I would have been able to afford it otherwise (individual room prices *begin* at $800, and that's in an apartment shared with 3 other people). But the amenities are really

nice

. The pool is

beautiful

, the study space/

coffee

bar is

convenient

, the gym is small but adequate, and I really loved being able to walk to campus. Additionally, the key/lock system they have here (individual locks for your room, have to swipe your key fob to get to the pool, etc.) really make you feel

safe

. On the downside, for all the money that was spent on making this place look pretty, I feel that more could have been spent on quality

construction

(

thin

walls mean that you can hear *ahem* everything your roommates are doing, for example.) Overall, though, if you are fortunate enough to be able to afford it, I defi Review from Google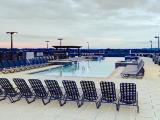 Jun 2018:
Beautiful

property in an ideal location. The team members here are so

friendly

and eager to

help

with anything they can. 5 star property & 5 star staff! Review from Google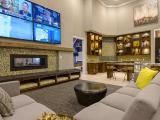 Apr 2018:
The Standard has been a

great

place to live. All of the Amenities are state of the art, management is

great

and move in day was very

organized

. My unit was

spotless

when I moved in and it definitely shows how much effort was put in to make sure the residents are

happy

here. I

would recommend

The Standard at Athens to anyone and

wouldn't

want to live anywhere else. Review from Google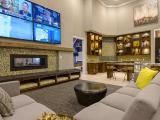 Jan 2018:
The Standard has been a

great

place to live. I think it's

perfect

for college students of all kinds. The cafe and study lounge are very beneficial and

convenient

, and the game room is a

fun

place to take a

break

. Maintenance is very

quick

if you have

issues

in your apartment as

well

. The only

complaint

I would have is that there are frequent

issues

with the amenities in my apartment or the complex itself, but it is

easy

to overlook it when maintenance arrives within 24 hours to solve the

problem

. I would highly recommend living here! It is also the most sound proof apartment I've ever been in so it's

great

for serious studiers!! Review from Google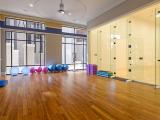 Jan 2018:
I live at the Standard at Athens and I absolutely

love

it! The location is so

convenient

and I often walk to class. The staff is extremely helpful and the maintenance staff usually comes to fix any

problem

I have within 48 hours! I would

definitely recommend

the Standard to anyone looking to live in Downtown Athens! Review from Google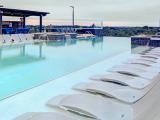 Jan 2018:
I have been living at The Standard for about 1.5 years and I have to say I

love

it. The location is

perfect

, management

is helpful

, and the convenience of having a parking downtown is

amazing

. I've also been matched through their roommate matching profile and its been

perfect

both times. I

would recommend

it to anyone interested! Review from Google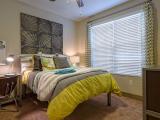 Jan 2018:
I have really

enjoyed

living here so far! The Standard offers

great

amenities (pool, gym, study spaces, printing,

free

coffee

!!) and you

can't

beat the location. Work orders are always resolved

quickly

and the front desk is

very helpful

! Review from Google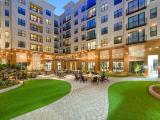 Jan 2018:
I have lived at the Standard for two years now and just resigned my lease for another year. I have been very

impressed

with this apartment complex and

would recommend

anyone to live at the Standard. The amenities are fantastic,

security

is second to

none

, the staff is always very accommodating and it is conveniently located

close

to campus and downtown. The rooms are fully

furnished

and very

nice

as

well

. Without a doubt, I am convinced that this is the

best

option for student housing in Athens. Review from Google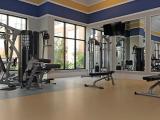 Jan 2018:
The Standard is a

great

choice when deciding where to live as a student. A 10 minute walk to the arch and you can take a bus anywhere on campus. The management is superior and truly cares about the comfort of their residents and keeps the property

clean

. I will always recommend any Housing options from American Campus Communities! Review from Google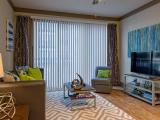 Jan 2018:
While looking for a luxury apartment, the standard stood out the most out of all of the student luxury apartments in Athens. The standard has large walk in closets and

spacious

bathrooms. Their bedrooms, bathrooms, and closets are much larger than the Mark. Also, the furniture given in the the standard are of a higher quality than the mark. I feel like it is worth the price as opposed of living at the mark because of the

spacious

living conditions. The study area and the outside grilling area is kept

clean

and welcoming for all of the residents. I

never

have a

problem

with parking and towing as a resident at the standard. It is around a 10 minute walk to north campus and the arch. Also, the area around the standard is becoming more established with a

new

coffee

shop, dessert restaurant(I think) and a brand

new

hotel within footsteps of the sta Review from Google