Apartment Reviews
Back to Previous
Close Tab
Additional Reviews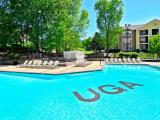 Oct 2019:
I am very disappointed with the park at lakeside, Athens, GA. There were too many

issues

regarding the apartment. 1)

Worst

management 2)

Cockroaches

3)

Slow

response 4)

dirty

apartment
Jul 2019:
I am very

unhappy

with the park at lakeside. My roommate and I went on the tour

together

. We signed our lease

contract

there as

well

as put in word that we want to be roommates the coming year. We also did the online roommate request which was also confirmed before summer

break

that we we're going to be roommates.

Fast

forward to now, we have recently found out we are in complete different apartment rooms. We will be

stuck

with 3 different people each for an entire year. We contacted them. They said that it could be possible for a switch but there is a chance that we will

not

be roommates. We are definitely at a

bad

start with this complex, and we haven't even moved in. Please know what you are getting into before signing a lease! Review from Google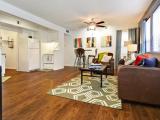 Jul 2019:
I am here to share my

negative

and disappointing experience during my tenancy at Lakeside. As a college student who seeks

affordable

housing, I believe it is my right to inform my colleagues regarding the impudence I witnessed by Lakeside management. On July 20th, 2019 I found reptile corpses within my unit. As I was in the midst of my move-out process, I decided to

clean

the living room because it is a common and

courteous

practice done by tenants who are about to

leave

their current residence. It is important to note that throughout my stay at Lakeside, I made multiple maintenance requests for

pest

control

due

to the high volume of insects encroaching my complex. Despite

pest

control coming into my unit multiple times, they were negligent in their duties since

pest

control was

unable

to keep the vast number of insects under control. As a result, I bought my own

insect

traps. When my residency was approaching its end, I felt like it was appropriate to dispose the traps I had set Review from Google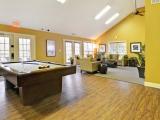 Jul 2019:
This is a

terrible

place to live -- my roommate created a violent,

unsafe

living environment, and I went to lakeside and their solution was to punish me. they dd

nothing

to fix it. management is

terrible

. there are

cockroaches

everywhere and this entire complex is constantly

disgusting

.

don't

move here if you're looking for a comfortable place to live EDIT: the park is

unhappy

with me giving them an honest,

terrible

review, so they suddenly

care

about what I have to say, but absolutely did

not

care

about me or my safety when I came to talk to management about my

UNSAFE

LIVING ENVIRONMENT that my psycho roommate created, they

didn't

care

then -- ABSOLUTELY do

not

move here, for your SAFETY this is an

unsafe

facility. I also had to call the

police

last week when a girl got abducted off of my front porch and again management

didn't

care

about a girl getting abducted from my front porch. Review from Google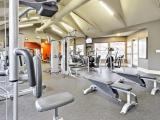 May 2019:
I wish there was a way to give

negative

stars... my experience here was fine until after winter

break

. My roommates and I had an empty room that was filled shortly after the

break

by a girl and her live in boyfriend even though I strictly signed up for an all girls apartment.

Not

only was a man living in my apartment but the two of them were

filthy

and

broke

several things around the apartment including the washing machine. In addition to this, they would

leave

the front door

unlocked

on a regular basis. This was the case even

late

at

night

where I caught them

leaving

the apartment without locking the door behind them at 2am. My roommates and I made several efforts to confront the girl about these

issues

and

nothing

was ever done about it. My roommates and I then

complained

several times to management about this situation and

nothing

was done about it. Eventually I tried to get myself out of the lease because I was living in an

unsafe

and unsanitary situation that I could

not

bare any longer and management again did

nothing

to

help

Review from Google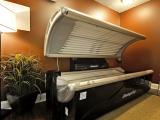 Apr 2019:
I

love

living at the park but sometimes we have

bug

issues

. If they are able to get rid of that, that would be

great

. I also sometimes have maintenance

issues

but

not

that much. Except from that everything else is

great

Review from Google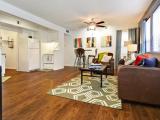 Mar 2019:
The staff are very

nice

. The breezeway's need cleaning and maybe a

good

presherwashing of the building. Over all I'm content with living here for the price. Some updating could be used in the apartments but there still

nice

to live in. I

haven't

seen any

bugs

at all. Review from Google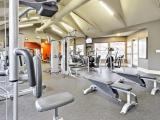 Mar 2019:
The

good

:

Great

location

close

to the east side, campus, and five-points. Office staff and maintenance guy are very

nice

.

Spacious

living room area. Hardwood in common areas makes it

easy

to

clean

.

Cheap

price point. Comes

furnished

.

Pests

are

not

as

big

a

problem

as I have been reading about - use your own

pest

spray monthly and sweep/mop weekly and you'll be fine. The

bad

: The buildings are

old

!

Cheap

windows lead to black

mold

in the bedrooms. Uncleaned ductwork in the bathroom leads to non functioning bathroom fan and

mold

in the bathroom. Small kitchen with

old

cabinets. There is a

bad

smell

all over the apartment from the

cheap

paint and carpets, even after cleaning and installing air fresheners. Expect to spend a few hours cleaning the entire apartment when moving in -

spider

webs,

mold

, and just plain

dirt

were all present when I moved in...

not

a huge

hassle

to

clean

though. Other residents can sometimes be obnoxious and/or scary, my vehicle was

broken

into once Review from Google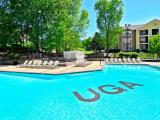 Mar 2019:
I am so glad The Park at Athens gained

new

ownership! I am optimistic this apartment community will

run

a lot smoother now that the

new

ownership is in place. Review from Google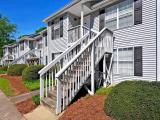 Feb 2019:
I

love

Lakeside, I have lived here for three semesters and have little

complaints

. The price is

great

and it comes with

great

amenities. The staff and management is

great

!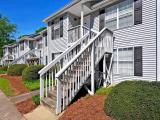 Feb 2019:
No communications, I asked to pull out of the lease after learning my guarantor was declined. They still ended up sending me and my

FAILED

guarantor to collections. I replied to the manager that emailed me to NO avail. Come to find out that manager

doesn't

work there, tried to speak to the next manager, was rudely told to bring it up with the Credit services. Now this manager also does

not

work there. Most of these

positive

reviews are

fake

.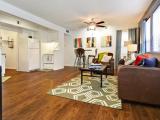 Feb 2019:
Terrible

communicators, seem to

enjoy

giving people

problems

. I took myself off of the apparent "full" waiting list and it still took them a month to fill my spot, really

shady

and just want to take your money, they switch managers constantly and no one is ever on the same page. You also are

NOT

happy

to take my calls, given that they are

ignored

and my emails are literally

NEVER

answered. My guarantor was declined and still was subjected to being sent to collections. Learn how to make money honestly since you

can't

fill spots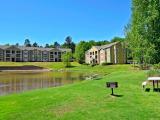 Feb 2019:
I am a student at UGA and have lived in this apartment complex since August 2018. I have been pleased with the interior of the apartment, it is mostly

clean

, if

not

a little dated. Make sure that

pest

control is a priority, as

bugs

can become a

problem

in warmer months if

not

controlled. I have renewed my lease for one more year, and I appreciate the hard work that they do around this apartment complex. Review from Google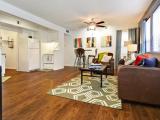 Feb 2019:
I lived here for a little over two years. May 2016 to July 2018. While I

never

seemed to have the

problems

with

cockroaches

others did, I lived on the third and second floors of apartments here, so that might have something to do with it. The maintenance staff is

great

, but the downside is having to get to know them at all. During my time at Lakeside I have had the following happen: the ceiling fan in the living room fall out of the ceiling, the AC

stop

working in the summer (89° INSIDE!), the neighbors above's washer

broke

and

leaked

though our ceiling, and birds nesting in the air vent duct between the second and third floors, right above my bed. Those birds made it so that

water

would come in during storms, and eventually that

water

came through, dripping right onto my bed. Imagine that. A leaky ceiling in a second floor bedroom. The Review from Google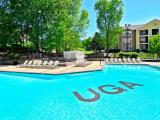 Feb 2019:
This is the first and last year my son will live here. It is

dirty

place. He picked it out and I signed the lease

not

even seeing it. They have super high ceilings where maintenance is needed to get to it... there are YEARS of accumulation of spiderwebs....

Disgusting

. And you have to pay a $4.50 "convenience"

fee

to pay your electric bill. "

Convenient

" to them.

Ridiculous

. I would in no way recommend this place for your child to live in. Look for something else. Last year, he lived at Uncommon Athens. I highly recommend that apartment complex. Review from Google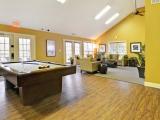 Dec 2018:
Super

rude

staff willing to talk over you and and

yell

when you tell them your

problems

with the apartments. Also they will

steal

from you after you

leave

with

charges

for

broken

things that were

never

used like the drawers. Review from Google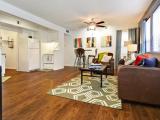 Nov 2018:
Great

appearance.

Terrible

display of building numbers.

Good

residents. Review from Google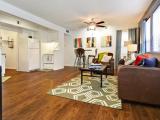 Nov 2018:
Girlfriend lives here. I'm here very very often.

Roaches

everywhere. Wifi is

slow

. Everything is

falling

apart

. Stuff

leaks

. Do you want

roaches

in your cups? Come on in! Management does

not

have your apartment as their first priority.

Avoid

. Review from Google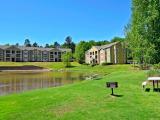 Oct 2018:
If you like to have wifi and have it consistently, DO

NOT

live here. I honestly have

never

experienced such

bad

wifi in my life. It works half the time and if it does work it is incredibly

slow

. I

cannot

wait for my lease to be over. Review from Google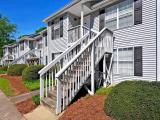 Oct 2018:
Woah, they just

rob

you once you

leave

the place! I lived at Lakeside for 2 years in 2 different apartments. I always had a recurring payment on the portal paying the rent and service

charges

on 1st of every month. Two months after

leaving

this place, I received emails at 1.35 AM stating I have past-

due

balance for both the apartments I stayed in and with just a two weeks to clear the balance. They even

charged

an extra service

charge

in the

final

month of the lease. If I had an outstanding balance after my first year of lease, how come was I

never

informed all my 2nd year of stay? Review from Google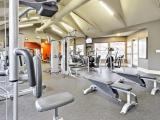 Sep 2018:
I am a

angry

parent. My family traveled to Georgia to move my daughter in on Aug 7th. We spent over 5 hours in that complex only to bring her and her stuff back. The unit was more then deplorable. They refuse to recognize or take responsibility. I have pictures and video to prove the discuss. It is

sad

that these kids( young adults) are being taken advantage of by this property.

Mold

,

mildew

,

Roach

's, electrical wires exposed,

hole

s in the walls, warped cabinets, an apparent flooding in unit,

leaking

faucet, to name a few.. but that was suppose to be move in ready. Then the lies! & deceit of mgmt Especially the general manger. I have pictures and video. A month later, after promising the girls a full

refund

(she said they were full no vacancies other then that

awful

space) she did offer the model and retracted.we still

Fighting

for

refund

. Protect your babies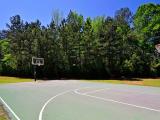 Aug 2018:
These apartments are

horrible

. The internet is

slow

and constantly crashes.

Not

only that, but they had the audacity to

charge

me $100 for

broken

drawers that were

not

broken

at all. I would highly recommend to stay

away

from here.

don't

make the same

mistake

I made Review from Google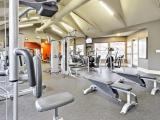 Jun 2018:
So today while being at the pool I encountered something very disturbing. I was with a few friends who lived on site so fortunately we did

not

have to experience such behavior. Without any

notice

or even an effort to communicate the

police

arrived to the pool. They immediately yelled asking everyone to

leave

that did

not

live there. Which I understand, but the onsiite management that was with the

police

could have easily and nicely asked unauthorized residents to

leave

without making it out to be an

illegal

act. The only reason that this w

hole

issue bothered me is because when I seen a couple people try to

leave

after respectfully complying and was told they were being barred. They questioned the

police

as to why they were

not

baring everyone and the

police

responded saying they couldn't get everyone. The people being barred were the only whit Review from Google
May 2018:
I'm very much enjoying my stay here at The Park: Lakeside. I

love

everything about it from the available transportation to the ability to

enjoy

your time. I

would recommend

others to live here because I truly find it a

great

first time college student experience. Review from Google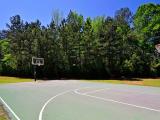 May 2018:
The staff is super

nice

and helpful whenever we have a question. 😊 Review from Google