Additional Reviews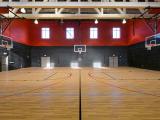 Sep 2021:
I would

not

recommend living at this complex or any other Landmark Property (includes the Standard). We had a car

towed

and booted in one week. Although they sent numerous lengthy emails (War and Peace was more to the point) regarding parking it was

not

clear. They would

not

budge on reimbursing the towing

fee

($225 cash only). Although the Manager was very responsive, I reached out to Landmark Properties and one of the co-founders and

not

a reply was heard.

Never

seen anything like it.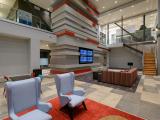 Oct 2019:
Experience was

decent

until they pinned power bill

charges

on me from when I was moved out and literally laughed at me when I tried to get them to cover the

charges

. Also gave me around $30 of my $500

deposit

back and the reasons were a

joke

. Won't be recommending to anyone. Review from Google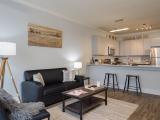 Jul 2019:
I was unfairly ticketed while attempting to check into The Homewood Suites. After several attempts to discuss the issue with someone at The Mark, I paid the ticket so it would

not

go delinquent. I am pursuing a small claims case. The issue is

not

the $48 but the

lack

of responsibility. While I reached someone in the office, they had no authority to rescind the violation. I would be very interested to hear from anyone else that may have experienced the same

problem

. I, myself,

warned

several people that tried to park where I had parked. Review from Google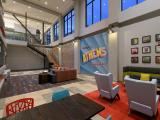 May 2019:
This is the update on the review I posted five months ago. In my last review I gave The Mark

5 stars

and made very encouraging and

positive

statements. (This was the day my daughter signed up and I did promise an update.) I was very optimistic that the Mark would step up to its commitments it makes to tenants prior to signing the

contract

. I had hoped that since they are a

new

property they were only having teething

problems

, and that they would pick and train staff to maintain and manage the property

efficiently

. (501 people read my review). BUT I am

sorry

to say that the situation is still the same or maybe even

worse

. The list of

complaints

is long and the solutions are no where in sight. The

problems

listed in every

complaint

still remain. Their

problems

though numerous and for the sake of brevity I have tried to condense into the 3 Cs: 1 Review from Google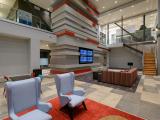 May 2019:
This is the update on the review I posted five months ago. In my last review I gave The Mark

5 stars

and made very encouraging and

positive

statements. (This was the day my daughter signed up and I did promise an update.) I was very optimistic that the Mark would step up to its commitments it makes to tenants prior to signing the

contract

. I had hoped that since they are a

new

property they were only having teething

problems

, and that they would pick and train staff to maintain and manage the property

efficiently

. (501 people read my review). BUT I am

sorry

to say that the situation is still the same or maybe even

worse

. The list of

complaints

is long and the solutions are no where in sight. The

problems

listed in every

complaint

still remain. Their

problems

though numerous and for the sake of brevity I have tried to condense into the 3 Cs: 1 Review from Google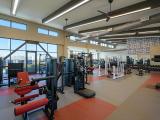 May 2019:
Overpriced

for the quality (

dirty

hallways, tiny rooms, etc.) and location (1k a month per person for tiny,

dirty

rooms in Athens, Georgia?? Hello gentrification!).

Terrible

parking as

well

as

terrible

service for both guests and paying residents. Go for The Standard if you want a downtown apartment with amenities, or rent a house off campus if you want far better quality at a fraction of the price Review from Google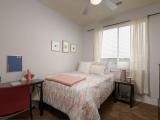 May 2019:
Overpriced

for the quality (

dirty

hallways, tiny rooms, etc.) and location (1k a month per person for tiny,

dirty

rooms in Athens, Georgia?? Hello gentrification!).

Terrible

parking as

well

as

terrible

service for both guests and paying residents. Go for The Standard if you want a downtown apartment with amenities, or rent a house off campus if you want far better quality at a fraction of the price Review from Google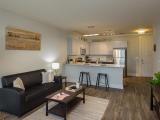 Apr 2019:
The leasing consultants, Maddie and Jess, were very thoughtful in following me to the parking deck to jump my car battery. Was

not

part of their responsibilities but they

went out

of their way to

help

a resident. Definitely helpful staff here at The Mark Review from Google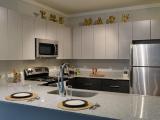 Apr 2019:
The leasing consultants, Maddie and Jess, were very thoughtful in following me to the parking deck to jump my car battery. Was

not

part of their responsibilities but they

went out

of their way to

help

a resident. Definitely helpful staff here at The Mark Review from Google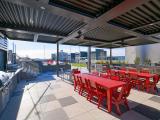 Apr 2019:
I have lived at the Mark the last 2 years and

nothing

beats how

close

it is to downtown and campus. The Mark is comparable to the Standard, however I would choose the Mark (and obviously have) over again because of their better quality of amenities and closer distance to campus/downtown. Maintence always responds the same day, the amenities are the

best

in town, and the community at the mark is like nowhere else. If you are looking for somewhere walking distance where you get an added bonus of the "college experience" definitely live at the Mark. Review from Google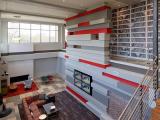 Apr 2019:
I have lived at the Mark the last 2 years and

nothing

beats how

close

it is to downtown and campus. The Mark is comparable to the Standard, however I would choose the Mark (and obviously have) over again because of their better quality of amenities and closer distance to campus/downtown. Maintence always responds the same day, the amenities are the

best

in town, and the community at the mark is like nowhere else. If you are looking for somewhere walking distance where you get an added bonus of the "college experience" definitely live at the Mark. Review from Google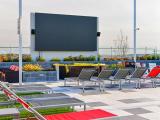 Apr 2019:
Living at the Mark for the last year has been a highlight of my college experience. With a

great

location and amenities that any college student would dream of, I am making the most of my education and friendships here in Athens. Whether it's studying in the common area or hanging out by the pool or just being a 7 min walk from class, I appreciate what the Mark offers for a

fun

living experience! Review from Google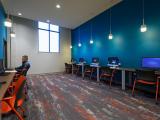 Mar 2019:
I absolutely

love

living at The Mark! The office staff is

amazing

and all so sweet and the amenities are

beautiful

and so unique!

definitely recommend

this apartment complex! Review from Google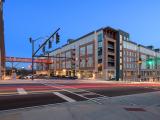 Mar 2019:
Love

living here! Everything is kept up

well

and staff is readily available! Everyone is super helpful and accommodating! Review from Google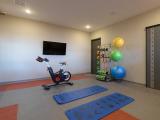 Feb 2019:
The Retreat South is an

awesome

and

cheap

place to live! The management is

great

and the maintenance is always

quick

and helpful! Review from Google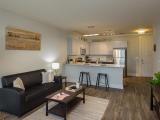 Feb 2019:
Christopher did a

great

job. Very

nice

guy with

professional

manners. Review from Google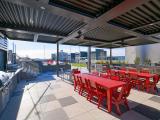 Feb 2019:
I've been at the Mark since the day it opened. It's a very

safe

and secure environment with

amazing

amenities. The rent is somewhat high but worth it. I've

never

really had many

issues

with anybody or anything. I'd highly recommend living there. I'm going for year 3! Review from Google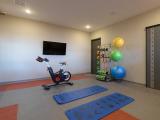 Feb 2019:
They will keep at least part your

deposit

no matter how

clean

it is. "Bed rub" =$75. Review from Google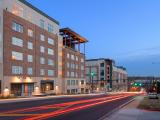 Jan 2019:
You really can't beat the

close

location to UGA's campus and the convenience that brings as a student. The grounds could be kept cleaner but they do a pretty

good

job of keeping up with 900 college students. The amenities are

amazing

and the study rooms are

perfect

! Rooms are a bit small and closets could be way bigger but all in all I resigned my lease at the end of the year ! Review from Google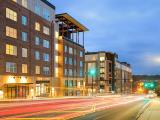 Dec 2018:
I

haven't

moved in yet, but so far the process of moving in has been very smooth. We've been working with Joy who is

amazing

,

efficient

, and goes beyond the scope of her job responsibilities - even working from home during the Christmas holidays. Thank you, Joy! Review from Google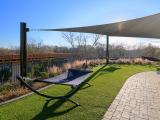 Jun 2018:
Leased from Fort Lauderdale as my daughter is a transferring Junior for Fall 2018. Dani was

professional

, prompt in all responses and we look forward to starting this exciting chapter in her educational journey! Where she lives is as important as where she attends in our opinion. Review from Google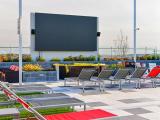 Apr 2018:
Knew The Mark was gonna be the right choice when I walked in for a tour and an adorable puppy ran up to me.

Love

how

friendly

they were and how

nice

it was!! Excited to make this place home. Review from Google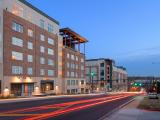 Apr 2018:
This company is fantastic! They build the finest student housing around. They are ranked #1. Review from Google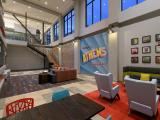 Apr 2018:
I posted a

terrible

review in the beginning of the year because the mark was a

mess

. BUT I since DELETED it because now that they have everything sorted, and the pool with the rest of the amenities are open, and the warm weather is upon us, this place is truly gorgeous. The greenway is right out back, there are grills to have a BBQ at, a state of the art rooftop gym and infinity pool, fantastic study areas, the cutest fireplace in the foyer, an arcade room, racquetball and basketball courts, the list goes on. I am excited to be able to stay here this summer because it's like a resort. I just wish the residents were a little more respectful, but that is out of the Mark's control. Thanks guys! Review from Google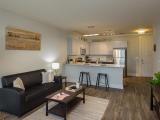 Feb 2018:
I

love

Mark! I have been living here since August and I

love

it. Apartments are super

nice

. Also the study place is very

nice

and

quiet

. Gym and pool are also

amazing

. It is also very

close

to campus (around 15 min walking) Review from Google