Additional Reviews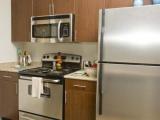 Jun 2020:
If you're looking for a place that milks every bit of profit from you,

hits

you with

insane

fees

, and comes into your apartment unannounced, this is the place for you. Multiple

complaints

about

bugs

. No response. Numerous

complaints

since moving in regarding things like

broken

burners on range, ac unit randomly cuts off, faulty washing machine unit.

Never

once even came to look at it. But the minute we have an inspection they'll come in and find a w

hole

list of stuff to

charge

you with. This place

isn't

cheap

to begin with, and after adding all those

fees

, they can't possibly expect a college student to be able to pay that, which is why they also send emails to your guarantor about

fees

. Majority of the advertised amenities were

closed

due

to covid for several months, no compensation given. I recommend you save your savings account and find another place.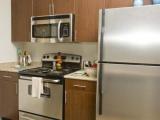 Jul 2019:
I pretty much

love

the connection, it was

spotless

when I moved in. The employees are fantastic and they all know my dogs names. The grounds are kept up and the doggy bins are rarely overstuffed. The only

negative

I have is that I dont like the bus. They really need two its always overpacked and I usually get to class 5-10 min

late

and then I have to

leave

5-10 early to catch it. The other residents have been a

problem

for me, its a pretty heavy

pot

community. You can just walk into the building and the scent

hits

you. Ive also seen people

dump

ashes and cat

litter

out there windows, as

well

as, glass bottles that shattered and now there shards of glass where I walk my dog. I'm starting my second year here and I just went ahead and got a parking permit. Overall a

nice

place to live. Review from Google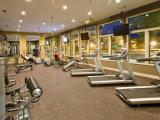 Jul 2019:
I have lived at The Connection for 3 years and will continue to live here for another 3 years while in law school. Overall, The Connection is an

excellent

student apartment complex. The apartment units are very

nice

, the complex is extremely

safe

, the grounds are

well

maintained, and the office staff and maintenance crew do a fantastic job. The apartments are fully

furnished

with

nice

amenities, reliable Wi-Fi, and

zero

bugs

(in my experience). The complex is also very

quiet

and there are seldom any parties. As for safety, the gates remained

closed

(unlike at many other complexes) and resident

police

officers frequently patrol the grounds. Personally, I have

never

felt

unsafe

or witnessed any

suspicious

behavior in my 3 years here. The grounds are maintained throughout the year by a separate company which do a very

nice

job of keeping this place

beautiful

. Regarding the office staff, the workers and managers have always been very honest and accommodating to any of my needs Review from Google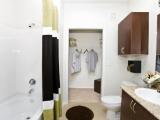 May 2019:
It's very

clean

and the rooms are nicely sized but that's as

good

as it gets. The WiFi is always gone at the most inconvenient times, the people at the office are

unhelpful

, no parking spaces and whenever you call them it takes you to the off site offices and they can't ever

help

with anything. Printing is a

hassle

and the buses are inconsistent. I'm glad I'm

never

living here again Review from Google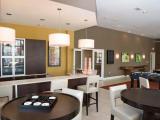 Apr 2019:
It's

awesome

!

Friendly

staff,

great

amenities, and stunning units!

would recommend

. Review from Google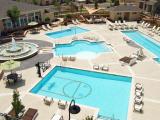 Apr 2019:
Everything has been so

convenient

living here. Also, maintenance requests are fulfilled super

quickly

Review from Google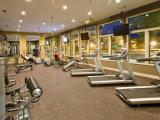 Feb 2019:
The place

isn't

bad

at all. The units are

nice

and the community is

clean

. There is a bus that takes you to and from campus, but it

doesn't

run

in the summer. Oh and the

water

here is very harsh, when I first moved here it made my skin really sensitive. But other than that, the apartments are really

nice

and the staff is really

nice

too.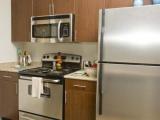 Feb 2019:
Great

place to live unless you live on the bottom floor of a person who stomps like an elephant. I've

complained

so many times about the

noise

I have to hear of her stomping and of her having intercourse

all the time

like its the end of the world. This

isn't

a 1 time thing like once a month either, this is every single

night

at around 1am -3am and I have class early in the mornings. We have courtesy officers but they are only available during office hours like whats the point in even having the courtesy officers if you

can't

contact them at all hours? I've been dealing with this since I've moved into this unit, and honestly for what I pay to live here it is

ridiculous

. Im pretty much paying to live at a zoo. I'd rather commute from my home than stay here any longer. It is

ridiculous

how

noisy

someone can be after being told many times that their

noise

is a bother. Since my

complaints

, everything is still the same, even contacted the courtesy officer, and the people upstairs are still elephants :) Review from Google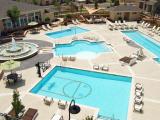 Feb 2019:
Great

place to live unless you live on the bottom floor of a person who stomps like an elephant. I've

complained

so many times about the

noise

I have to hear of her stomping and of her having intercourse with her boyfriend. This

isn't

a 1 time thing like once a month either, this is every single

night

at around 1am -3am and I have class early in the mornings. We have courtesy officers but they are only available during office hours like whats the point in even having the courtesy officers if you

can't

contact them at all hours? I've been dealing with this since I've moved into this unit, and honestly for what I pay to live here it is

ridiculous

. Im pretty much paying to live at a zoo. I'd rather commute from my home than stay here any longer. It is

ridiculous

how

noisy

someone can be after being told many times that their

noise

is a bother. Th Review from Google
Feb 2019:
They have mice! I lived at The Connection for one year and from the very first day my roommate and I moved in, we saw several

cockroaches

, 2 lizards, and a mouse. We put in dozens of

pest

control work orders and it

never

stopped..the

bugs

were relentless. The Connection has a

disgusting

bug

and

rodent

problem

. The maintenance/

pest

workers

didn't

understand why this was happening as they were in our apartment several times and saw that we kept everything very

clean

. They suggested that the Connection has

hole

s in their apartments somewhere allowing

bugs

in. In the pictures, you see them putting mouse traps on the floor, mouse bait on the counter, and peanut butter inside of another mouse trap to catch the mouse. My roommate literally moved out on the spot the very first time she saw it. I had to commute almost 2 hours from my hometown to scho Review from Google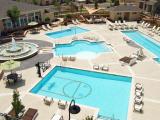 Oct 2018:
Really comfortable and

close

living community for UGA students in Athens! Review from Google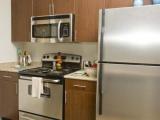 Sep 2018:
I would

not

recommend living here.. While it may seem

nice

at first, management is

terrible

. They were extremely

unhelpful

all year when we had

issues

. At one point there was a

leak

in our apartment

due

to their negligence and they did

nothing

to

clean

the carpets which ended up molding later. That is just one of many

issues

we had to deal with trough out the year. Then at move out, they

charged

us for every minor thing in the apartment which should have been their responsibility to fix in the first place since these

issues

had existed prior to us moving in. They will do anything they can to try and

scam

you out of money because clearly they need it. There are much better places to live in Athens that are closer to campus to be honest. Pick any of them and I'm sure they'll be better than The Connection Review from Google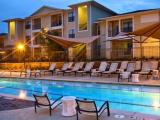 Jun 2018:
Pros

:

nice

staff,

beautiful

common areas, and a

safe

,

nice

community,

awesome

amenities.

Cons

: management was

unprofessional

, seems greedy, and apartments are very

expensive

for their size. Stars mostly reflect my own experience with management. Review from Google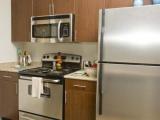 Jun 2018:
I have absolutely loved my time at the connection. The staff are super

friendly

, the maintenance staff is always precise and on time. In addition, the apartment amenities and features are just the

perfect

combination for "luxury living" and staying within budget. Review from Google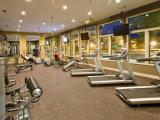 May 2018:
this place is

awesome

. Ask for David at the office. He has it going on knows about everything. Review from Google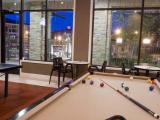 Feb 2018:
This place is really

nice

and

affordable

.

Not

to mention its got a bus that can take you to campus which is really helpful Review from Google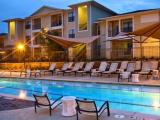 Jan 2018:
I

love

it here. It's a really

awesome

place to live and my dog loves it too. I

definitely recommend

the Connection. It's super

affordable

and it has

amazing

amenities. Review from Google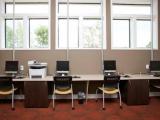 Jan 2018:
The Connection Athens is a

great

place to live!

Not

a long drive to campus,

great

amenities, it's gated, and the apartments are really

nice

and

well

kept. Review from Google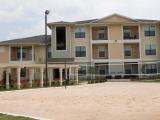 Jan 2018:
I've been here for years and

never

had a

problem

until they started towing without

warning

(usually, they text or email about once a day with other reminders or warnings). When I called the front office, they suggested I buy a reserved parking space. So I agreed and went to buy a parking space. The irony? There's no reserved parking spaces

left

. They have to talk to their manager whenever he/she arrives and try to squeeze me in somewhere else. WHERE AM I SUPPOSED TO PARK? If you need more parking spaces, start fining the people that

don't

actually live here and take up spaces. It's

ridiculous

that I (and the many other people that were

towed

) have to pay $225 in cash when I literally

can't

even purchase a parking space because they're all full. If it's a

fire

hazard

, call, email, text and tell us to remove our cars immediately. I'll move it im Review from Google
Jan 2018:
The connection has been doing such a

great

job keeping the community

clean

and welcoming. I also

love

and appreciate how kind and helpful the office staff are. Review from Google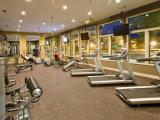 Oct 2017:
I really

love

staying at The Connection at Athens. I

love

the atmosphere. The staff

are helpful

and super

friendly

. We have had

events

throughout each month and so far, every activity has been

fun

and engaging! Definitely plan to be here for a few years! Review from Google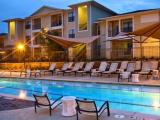 Jul 2017:
It's a really

decent

place to live. However it's rather

expensive

and

not

really

affordable

for students who provide for themselves. The

Pros

: - Maintenance is very

quick

and

professional

. Can fix about any

problem

you can have. - Very few

bugs

here, if any. -It is a

nice

, scenic place to live. -The walk-in closet is a luxury and very

spacious

. - Room is

easy

to decorate. - It comes

furnished

with a large TV, leather couch, sizable bed, desk and dresser. - Shuttle

runs

around the class schedule to take you to and from campus. - The pool area is a

nice

place to hang out, and it's very picturesque. The

Cons

: - I feel as though they are

overpriced

and the quality of some apartments are

not

as

good

as advertised. - The kitchen is the exact same size regardless if one or four people live in the complex, which is pretty inconvenient if Review from Google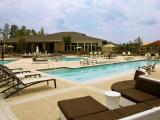 Jun 2017:
Money hungry,

horrible

gate system, no emergency maintenance contact. They put a show on for the parents to show how "

safe

and

organized

" the community is, but in actuality, the management

sucks

. My toilet flooded my bathroom floor, so I called the emergency maintenance contact which forwarded me to a call center in Michigan (the people had

never

even heard of The Connection). The next day, my parents had to call the front office during business hours to tell the management, who sent a

rude

email to me saying that my toilet flooding my apartment was

not

an emergency. Review from 6/7/17 on Google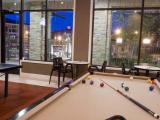 Jun 2017:
As of May 09, I

would recommend

this place to my friends and anyone looking for an apartment outside of campus. However, I do see a lot of reviews of

fake

charges

towards the end. My friends and I have moved out May 05, and cleaned everything, scrubbed the floors/bathroom/kitchen/fridge, sweeped, vacuumed, and

organized

everything the way it was before we moved in. So, I'll write an updated review if we get falsely

charged

as

well

and if the management staff responds without any proof. Review from 6/3/17 on Google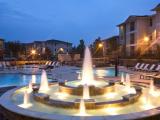 May 2017:
One of the

worst

places I've ever lived! The staff are so

rude

and place

doesn't

gaf about u. They claim to have tanning bed facilities, but they have one tanning bed and

not

even all the light bulbs work. (Been that way my w

hole

lease term.) And they

don't

keep the room

clean

. The wifi is

horrible

! It goes out

all the time

and stays out for long periods of time and it's so

slow

. And

don't

expect to be able to use the computer lab for anything involving school or that's important. Tried to do a group

project

in there but

nothing

works because they

don't

have flash player or anything like that & you certainly

can't

download it. Review from 5/17/17 on Google