Apartment Reviews
Back to Previous
Close Tab
Grade: of
39
reviews Rated 5
Additional Reviews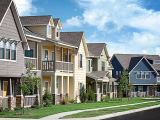 Oct 2019:
The services from a administration, work order for repairs and

security

are sub par. Most of the

positive

reviews are from young adult students that have no point of reference of what

good

service should be who

aren't

actually paying their on rent. I found the service as a paying parent to be

horrible

. The drive in

security

gate is hardly ever

closed

the external gates for pedestrian

aren't

secured. The maintenance for work orders require several attempts. PARENTS I would strongly reconsider choosing this this place to house my child. It's also very

difficult

/

risky

to pull out of the community on to the main street. One person has been killed at that location in the last year.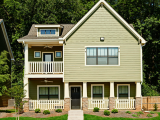 Oct 2019:
Homes are

nice

and

spacious

! There is so much room to have people over. The staff really listens to your concerns and you feel like youre being heard. Maintenance requests are usually taken

care

of the same day. The front gate makes the community feels

safe

and secure. I

would recommend

this neighborhood to everyone ! Review from Google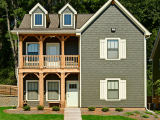 Sep 2019:
Ikon is the

best

place to live ever! It doesn't even seem like this place could be

affordable

or exist on a college campus. I wish I had lived here for my previous years at university because the staff and housing is so

amazing

. The staff is

quick

to

help

with

issues

and is constantly hosting

fun

events

for residents. Overall I would advise anyone going to UGA live here if you can! Review from Google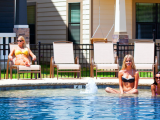 Sep 2019:
5/

5 stars

. Ikon is a

great

neighborhood with a huge community of students. The staff is very

nice

and try to make your experience as

fun

and

safe

as possible. The actual houses are very

nice

and

not

too

expensive

. I've been here for 2 years and don't have a

complaint

. They have a

trash

pickup system, as

well

as gardening and maintenance for any house

problems

. The pool is

great

for any day and is cleaned pretty often, as

well

as a workout space next to the main office. They also have a dog park so you can let your dog

run

around. Lots of

great

things at ikon. Review from Google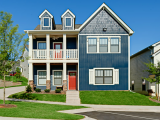 Sep 2019:
So far, I

love

living here. Some people

complain

about the price, but you really get a lot for what you're paying. The amenities are

great

and really give you a

fun

college vibe. The office and maintenance staff are

always willing

to

help

and are very attentive. All in all a

great

place to live. Review from Google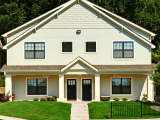 Sep 2019:
I've lived here for two years now and I absolutely

love

it! The staff is so sweet and

very helpful

. So many apartment complexes have

issues

with maintenance and

security

but I have

never

had to wait longer than a day for someone to respond to a work order, and since we are a gated community I also feel

safe

and at home! Review from Google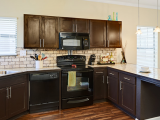 Jul 2019:
I

love

living here!

Great

staff, facilities, and a

nice

place to live. Ms. Tiffany is a very

caring

and motherly figure here and makes everyone feel welcome! Justin is the maintenance guy who always fixes things in a timely fashion and is

always willing

to

help

!! I highly suggest living here. Review from Google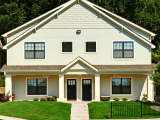 Jul 2019:
The staff is very

friendly

. I am coming from far

away

and they made me feel right at home. The apartments are very

clean

and

well

kept . I look forward to my stay here Review from Google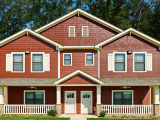 Jul 2019:
I want to thank the management of Ikon for doing a

great

job and reacting

quickly

to my concerns. I highly recommend ikon to anyone thinking about moving here. This is a very

nice

community to live in. Review from Google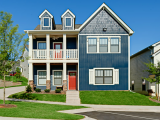 Jun 2019:
Very

nice

and

clean

inside and outside. The

cost

is worth it. Alexia Gosier is very

professional

and

knowledgeable

. Has a

positive

attitude and

very helpful

. Review from Google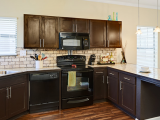 Jun 2019:
I AM ECSTATIC about joining IKON of Athens!! My

best

qualities are Service and Community. I look forward to meeting the residents and making their experiences 5 🌟's. Review from Google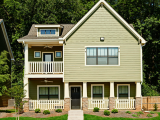 Jun 2019:
Living at IKON for the last year has been a

great

experience. The amenities are

well

-maintained, the neighborhood is

quiet

(which can be hard to find so

close

to campus), and the staff is fantastic. I can always expect a

fun

conversation and warm smile from Tiffany, Adrianna, and Alexia! They really seem to

care

about us

not

only as residents, but as people ☺️ Review from Google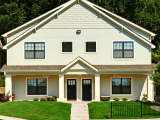 Jun 2019:
Ikon is a

great

place to live. I have lived here for 1 year and the environment is

perfect

for a college student. I used all the amenities that were offered. Some of my favorite things about Ikon: I

love

the 24 hour gym, how

clean

it is, the frequent giveaways, the pool, neighbors, and the service. If our sink was

clogged

or something happened they were really

fast

about getting back to you and fixing the issue. I would say the team at ikon has improved the most and make it an

enjoyable

place to live. It is also very

safe

! Review from Google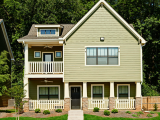 Jun 2019:
IKON is one of the nicest apartment complexes in Athens! The facilities are always so

clean

, the staff is

very helpful

, and the pool area is

great

!

Perfect

apartments for families or students Review from Google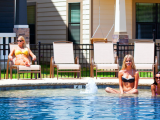 Feb 2019:
I

enjoy

Ikon Athens! They have such

beautiful

facilities and apartments. It truly feels and looks like a home/neighborhood rather than an "apartment"! Review from Google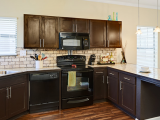 Feb 2019: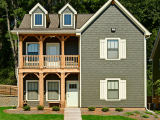 Feb 2019:
Ikon is such a

beautiful

place! The apartments have lots of room and the community areas are so

nice

. Unfortunately, I

wasn't

able to live there

due

to personal circumstances so I needed to relet my apartment and the leasing manager, Tiffany, was

amazing

!! She walked me through the process and had the

best

customer service! Highly recommend this complex solely because of how

wonderful

Tiffany was! Review from Google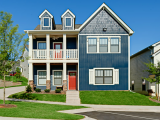 Jan 2019:
Just toured with the leasing manager, Tiffany, and had a

wonderful

experience. She was very thorough with the tour and answered all questions. Looking forward to hopefully signing a lease to live on this

great

property! Review from Google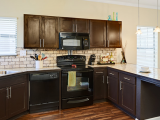 Jan 2019:
Beautiful

property with large homes with

plenty

of space. I

love

the half bath so that friends don't need to use personal space. Staff is

great

, maintenance on time. Pet

friendly

and has a dog park.

Awesome

pool. Review from Google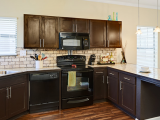 Dec 2018:
the Ikon is an

awesome

property!!

wonderful

student housing experience

nice

and

close

to campus! Can't wait to

enjoy

my summer here in the swimming pool!! Go bulldogs! Review from Google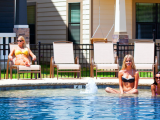 Dec 2018:
I

love

this place. The apartments are

nice

, and the people that work here are always

friendly

. Staying here has been a

great

experience. Review from Google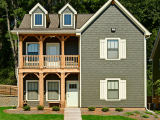 Dec 2018:
I've loved living here at Ikon!! Maintenance has been

quick

to respond to any

issues

I've had and the staff is always

friendly

. You also can't beat the convenience of the shuttle. Review from Google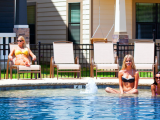 Dec 2018:
Love

this place it's

amazing

. Staff is

amazing

. Clubhouse is extremely

wonderful

! Overall

best

place to live for student living hands

down

! Review from Google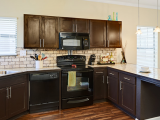 Oct 2018:
I

love

living at Ikon! It is filled with the cutest little town homes, each a different color. I live in a 3 bedroom and the downstairs consists of a full kitchen, living room, storage closet (very useful), laundry room, pantry, half-bath. My room is the

perfect

size and each room has its own bathroom. The pool is very

nice

and has a hot tub with TV screens outside to watch the game. I use the workout room frequently and the equipment is

nice

. Upstairs of the clubhouse has a study room where there is

free

printing and

paper

, computers,

snacks

,

coffee

, tea, etc. It gets a little chilly up there so bring a sweater or blanket to study. There is also a room to do yoga or spin classes upstairs. The sand volleyball court and dog park is also really

nice

! The complex also offers a bus to go downtown Thursday through Saturday from 10:30pm-2:30am which Review from Google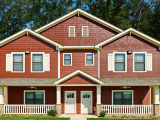 Apr 2018:
This place

sucks

.

don't

let the

nice

looking pool

fool

you, it floods and gets muddy every time it rains and even though it's a "gated community," outside people come and

trash

the area anyway. The gym equipment is either in

poor

condition or missing but I guess it works. The shuttle is unpredictable with timing (provided it's actually running). One of the

worst

parts is the

cockroach

issue. I've had so many

bugs

in this house even though I've sprayed and I do

not

keep food in my room. When a

cockroach

falls on my pillow, that's where I draw the line. I'm over this place and

can't

wait to move out. The management changes a lot so if you have an issue,

good

luck getting it resolved! Edit: The maintenance team is

good

. They're

friendly

, helpful, and usually pretty

quick

. Review from Google