Additional Reviews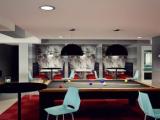 Sep 2019:
Relatively

nice

but

cheap

construction

and

overpriced

. Management is

poor

- they respond slowly, frequently overcharge for menial tasks, and do

not

maintain the building

well

. This could be a

nice

building to live in if management was even mildly better-- kindness and work ethic are really important, and this team has a lot to learn about both. Review from Google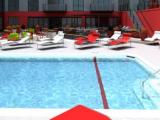 Aug 2019:
Wow. These apartments are

amazing

and Quin's customer service is impeccable. I've been on a ton of apartment tours in the past few months and I must say Quin seems the most

knowledgeable

out of all staff I've encountered, at any property. If he didn't know the answer, which was only once, he had a response for me in minutes. He truly made myself and my family feel comfortable. Sadly, this is too far

away

from my

new

job, BUT wow...you sure do have a gem on your hands when it comes to Quin. Review from Google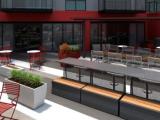 Aug 2019:
Georgia Heights provides

convenient

comfort to its customers. The staff put in their

best

effort to provide a quality living experience. I was able to find a place to stay thanks to Mr. Kelley, who reached out while I was on the wait-list. The only reason I would take

away

from this establishment would be the price, but you get what you pay for. Review from Google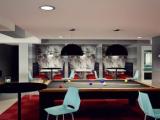 Jul 2019:
Fully recommend living at GH!

Cons

:

Expensive

rent (but you get what you pay for with location & modern/cleanliness) & unfortunately costs extra $ for parking since it is very

limited

downtown. Can be

loud

some

nights

with Georgia Theatre nearby but tolerable.

Pros

: Very

clean

,

new

, modern style/aesthetic,

big

closet, no

bugs

,

great

location so you can walk everywhere,

great

sized apartments, study area/lounge where I always studied,

amazing

staff. Give out

free

snacks

/drinks during

finals

week. I felt extremely

safe

w/ the 3 key fob access points needed to enter into my Apt (outside door, elevator, door to my own Apt). Whenever we had a

problem

, we would put in a maintenance request & it would be tended to that day or early the next day if it was

late

at

night

. If you get locked out your Apt, they are there very

quick

to let you in! Everyone in the office is so

friendly

and if they see you in the hall/elevator they will say hi Review from Google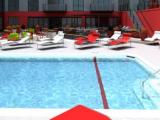 Jun 2019:
I

love

living here! The staff is

great

, amenities rock, and you really

can't

beat the location. The club room is my favorite study spot, access to downtown and campus is

perfect

, and I always look forward to coming home at the end of a long day. I've been here since January and would highly recommend to anyone considering. Review from Google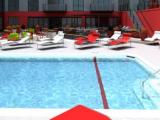 Jun 2019:
I

love

living at this apartment complex. Honestly, the

noise

from the roof-top lounge is a little

loud

on weekends, but that's to be expected with living downtown. The residents here are very respectful and really

quiet

. The staff here makes sure each resident is heard, and the management is

not

afraid

to take residents' calls as opposed with other properties I've leased from. Overall, it is

expensive

yet the location; staff; apartments; and amenities are worth every penny. Review from Google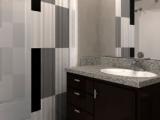 Jun 2019:
Georgia Heights is a

great

place to live. It's so

convenient

to

down

town and for getting to UGA's campus. I walk everywhere and it's

wonderful

, even the downtown farmer's market on Wednesdays! The staff are very responsive to questions and

issues

. The maintenance staff are especially responsive and communicated their progress on repairs

well

. The gym is

perfect

for what I need and the community is

quiet

. If you're looking for a place downtown, GH is the place to be! Review from Google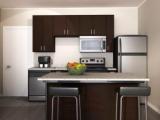 Mar 2019:
The office staff at this apartment complex is reason enough

not

to live here. They are ALL extremely

rude

and very incompetent. I would highly recommend filing a lease with any other apartment building. Review from Google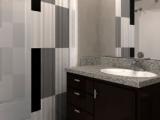 Mar 2019:
Living here for 6 months now Georgia heights has exceeded my expectations in quality of life, amenities, and staff interactions and service. The management is competent and the staff

is helpful

to find the answers when they don't know them. Wouldn't recommend anywhere else in Athens! Review from Google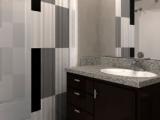 Feb 2019:
Very

nice

place! location downtown is hard to beat, and the property is gorgeous! Been living here for the past 2 years now and would highly recommend it to anyone who asked!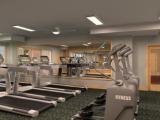 Feb 2019:
Best

living experience so far in Athens. The maintenance staff is super responsive and the location and amenities are unbeatable! Guest parking is a little

difficult

but there are options available.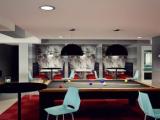 Oct 2018:
I

enjoyed

my time at GH.

Best

living experience hands

down

. My walk to class was 5-7 minutes everyday & living in the middle of downtown is a

big

plus. The

noise

from the Georgia Theatre on weekends wasn't

great

but I got used to tuning it out. The only reason I'm rating this place 3/5 and

not

5/5 is because upon moving out they

charged

me and lot of other residents an unexpected $600+ to replace furniture

due

to normal

wear

and

tear

, which I'm pretty sure is against Housing Regulations. But if the

cost

of rent and extra

fees

aren't a

problem

for you, I'd

definitely recommend

. Review from Google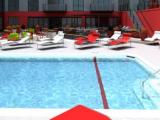 Aug 2018:
They say they have 2 hour

free

retail parking, but whatever you do DO

NOT

PARK HERE!!!! You are much better off at a meter. I was 4 minutes

late

getting back to my car and personally watched it get

towed

. They wouldn't

stop

the towing process or work with me at all to let me just pay the

fee

without taking the car so I wouldn't have to be stranded. Do

not

park here!!!! They WILL

tow

you, even if you're a minute over the 2 hour time limit, and they will show no sympathy. Review from Google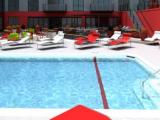 Aug 2018:
Awesome

place to live, super

close

to campus. Right next to CVS as

well

. Above all I was most

impressed

with management and staff. Samantha is really

great

at her job, as is everyone else I've encountered while I lived there for 2 years. Review from Google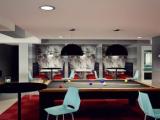 Jul 2018:
I lived here for over 2 years during my undergrad at UGA. Wonderfully

efficient

management,

great

location (5 minutes from campus!), and fantastic quality apartments. The prices might seem

steep

at first, but there's no other apartment complex in Athens that can compete when you compare all of the features included. Review from Google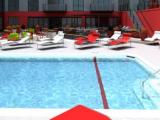 Apr 2018:
Georgia Heights is

amazing

. I have lived here for 2 years and am renewed for my 3rd. The location is unbeatable. Review from Google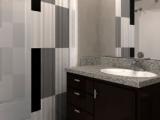 Apr 2018:
Georgia Heights has a location you

cannot

beat. UGA's campus is

across

the street and downtown Athens is within minutes walking and there are tons of retail shops below the building. The staff is

very helpful

and have helped me out with whatever

problem

I've had. Any maintenance

problems

with my apartment are fixed very

fast

too. The apartments themselves are really

nice

. I

wouldn't

choose to live anywhere else. Review from Google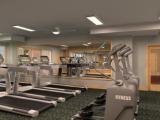 Mar 2018:
The units are

nice

, but they don't tell you that you will have to park

across

the street when you sign your lease. That seriously would have been a deal breaker for me. I assumed (like anyone would) that I would be able to park under the building, but I've had to park in the Washington Deck

across

the street. I didn't think it was too

bad

until I had 12 bags of groceries and I had to make several trips from

across

the street just to get them up. It's also an

inconvenience

because the parking deck gets blocked off on certain days (as in you can't park, or you're

stuck

in there) and on others it's VERY full and I have to park on the 7th deck. I wouldn't be

complaining

, but the rent is so

expensive

that it would just make sense to be able to park under the building where I live. Additionally, the elevators are

down

at least twice Review from Google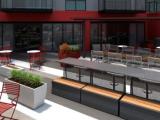 Feb 2018:
Love

everything about this place! The location, the

friendly

staff and the cleanliness of the complex make for the

perfect

living environment. Review from Google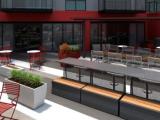 Nov 2017:
The reasons I chose this location: no

roaches

! After researching hundreds of apartments in Athens for graduate school, I'm convinced that

roaches

are taking over this city. I get it; it's a college town and people

leave

food everywhere, but....just no.

Gross

. I also chose Georgia Heights because of the safety. The building, elevators, and doors are all locked. Furthermore, the walk to my graduate classes - just .2 of a mile. Very

close

by and helpful. There is some

noise

from West Broad and Hull Street from my apartment, as

well

as the frat house on Hull that seems to

throw

parties every Thursday

night

. Otherwise, my loft is

quiet

. I have a top floor unit, which I prefer (no

noise

from above!) and I have a balcony, so I can let fresh air in. I did have a major

problem

when I first moved in with a

weird

fibrous

dust

in my apartment, but I was Review from Google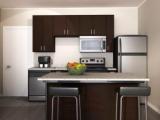 Aug 2017:
Nice

and

convenient

location but there is a

lack

of communication between staff and residents. I lived there for two years and once management

changed

the quality in service went

down

as

well

. Review from Google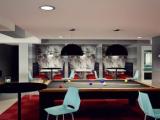 May 2017:
We have been a resident for about a year and find the office staff (office manager) very

difficult

to work with and

not

polite

. The parking for residents AND guests is

terrible

. Even if a guest is in a two hour retail spot, your guests car will likely be

towed

after a hour.

Trash

overflows on the weekends by elevators and one elevator is often out of service. Do your homework and ask residents their opinion before you sign anything. Review from 5/19/17 on Google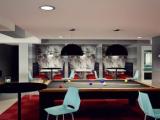 Mar 2017:
There is no guest parking so any time I have to visit a friend I have to pay. As a guest you

can't

get in the building or use the elevator and I understand why they do that but I then have to stand outside and wait for someone to let me in which I

don't

particularly feel comfortable doing at

night

by myself. As a guest you are only allowed on the wifi for 15 minutes before they kick you off and you have to resubmit your email for another access code. Review from 3/10/17 on Google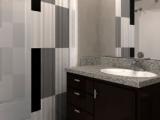 Jan 2017:
I've been here for about a year now and it has been

great

. The office is kind and

problems

are dealt with promptly.

Great

amenities and a super comfortable and

safe

living experience. I

love

that CVS is right

down

stairs and many

great

restaurants are just walking distance

away

. Review from Google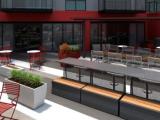 May 2016:
Where do i even start.... This place is way over priced. When I first moved in the building

wasn't

completely finished.

Construction

was still being done. This caused me to wake up very early every morning to what sounded like a jack hammer, or huge drill. There are random

fire

alarms

going off

all the time

day and

night

. The building was built very

poorly

with the cheapest appliances and materials. My dishwasher, washer and dryer have

broke

more than 3 times each to the point where I have

lost

count. Sink handles

break

off, floor was scratched when I moved in to the brand

new

apartment,

cheap

blinds need to be replaced once a month. The door

doesn't

close

properly sometimes and the deadbolt slams against the frame of the door. Review from 5/10/16 on Google