Additional Reviews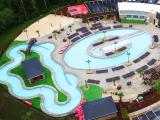 Apr 2020:
After living here for more than 2 years I can say I have been

nothing

but satisfied with the property, minus the

lack

of consistency with gate opening and closings. Minus that the

new

management company has done a terrific job handling all maintenance requests and questions I've thrown there way. I can without a doubt say that for the money the cleanliness and friendliness of this community are

unmatched

.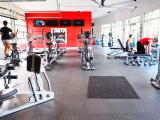 Apr 2020:
I would have to say that the property itself is an 8.5/10. The shuttle to downtown on weekends made my year. All the reviews I have seen in this place must have been

old

because this past year has been

nothing

but

good

news for me.

Friendly

staff and

quick

response times. The only thing that would make it any better would be if they could decide to

leave

the gate open during day time as I

don't

always bring my key card with me.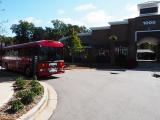 Oct 2019:
.Athens Ridge Apts., Mgr, Colton Archer, contracted my husband, an independent home improvement contractor, to re-do some windows and general maintenance around the complex in June, July, 2019, and we have still (October 28, 2019)

not

received the payment for the services rendered. There has been a constant

excuse

and

run

around, blaming other offices and people and

not

carrying out promises of payment. If anyone out there knows someone above Mr. Archer that could be reached, please let me know. Thank you. (I could

not

post without selecting at least

one star

- there should be a NO star possibility) Review from Google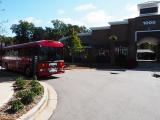 Sep 2019:
Believe the reviews. This place

barely

has a 2 star rating from over 100 people who took their time to

warn

others and

help

them

avoid

a

dangerous

and stressful experience. Signing a lease here is

not

worth your time and money. Be careful. There was a

shooting

at the pool and multiple

robberies

while I lived there. Management

refused

to talk to me or see me to address the issue, and I

won't

be surprised if I receive a

rude

reply from them for this review. Review from Google
Aug 2019:
If there were a

zero

rating I would use it. Complete

lack

of management on all levels. Chaos and lawlessness at

night

. Oconee County Deputies are the only

positive

thing that I see. There are some

great

residents here, no doubt. But if they're smart they will transfer out as

quickly

as possible. One video of activity on any given Saturday

night

should be enough to effectively terminate any lease here. If

not

, take them to magistrate court and take your chances. Review from Google
Jul 2019:
I've truly

enjoyed

living at Athens Ridge. We had no major

issues

and any

issues

that arose maintenance was

quick

to come and fix. Checking out we were all nervous because of

horror

stories we heard however, the people at the office were so accommodating and after our appointment to walk through the apartment got

lost

in the system somehow, they

went out

of their way to come walk through with us when we were there and take note of the condition our apartment was in at that time. We are so appreciative and have had

great

experiences, thank you! Review from Google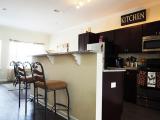 Jun 2019:
Athens Ridge is

horrible

!!! These people do

not

care

about these young students! It does

not

matter how

clean

you

leave

your apartment they will

charge

you hundreds of dollars after you

leave

. They

charged

my daughter $637 saying they had to repaint her room. This is beyond

ridiculous

! These kids do

not

have money to

throw

at these

thieves

! My kid paid her way through school working full time and going to school full time. These people are the

worst

in Athens! Do

not

let you kids move in to this place! It's

not

safe

and they scheme to rip off these kids! What they do to these kids should land them in jail!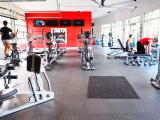 Jun 2019:
Definitely does

not

deserve the low star rating, but there are some major

issues

that need to be addressed by the management and communicated with the residents. For instance the major

lack

of

security

and

care

for the residents' safety. For the past year, every few months, we have received emails promising that the gate will be closing soon and I have yet to see that gate

close

and from what I understand it has been and is still

broken

, but should be a priority set by management as there are major safety

issues

occurring here (such as

drug

dealers constantly approaching us, my friend's car has its window shattered, AND A

SHOOTING

). Another issue that should be addressed is the pool... there needs to be better regulation. From what I have heard from older residents, Athens Ridge used to monitor who entered the pool, ensuring they were actual residents, but they no longer do this and the pool is constantly crowded by people who do

not

live here while those who are paying for the amenities miss out (and this is

not

an assumption, I have spoken to many people who say they come here for just for the

free

access to the pool and gym) Review from Google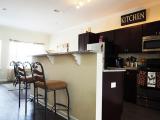 May 2019:
If management tries to sell you on the amenities before you sign ask them this... does the jumbo tv work and can you show me.... do the gates

close

..... is the ph level of the hot tub and pool

safe

or even

clean

.... and when were

gun

shots last fired on your property. I will update this post if management contacts me with a resolution. Review from Google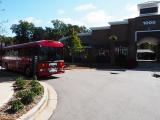 May 2019:
Giant TV screen at the pool has been

broken

for 2 years. Pool is

filthy

and filled with empty cans during

prime

pool season. Now the lights at the pool don't work so the w

hole

area essentially shuts

down

at sunset. Weight set in the fitness room is possibly the

worst

I've seen anywhere. It's BLATANTLY obvious that the Athens Ridge management does

not

care

enough about their tenants to make necessary repairs to

increase

the QoL here. Management is raking in tens of thousands of dollars a month and can't even pay the marginal amount to keep the amenities maintained. Review from Google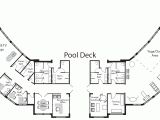 May 2019:
My daughter lives there for last couple of years-

great

place when we signed the

contract

. We signed a

contract

for a gated community and a better

security

. The

new

management is completely lacking

security

and the entrance gate is open

all the time

. This is

not

the

safe

place for your kids unless the management implements better

security

for their residents. My daughter and her roommates are

scared

and that's completely

unacceptable

. Stay

away

from this apartment complex. Review from Google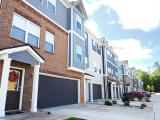 Apr 2019:
Look elsewhere, the room sizes are

not

the same, the leasing office is

messed

up. My apartment rent was almost $700 because our "electricity" was high. um no. $200 each person? sike.

never

again. if you already signed a lease

change

electric companies. this one was unbelievable and we went without internet for over a month. we had the

police

at our house several times so

no privacy

and

never

on my account 🙁 Review from Google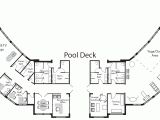 Mar 2019:
If you're thinking about living here, look elsewhere! The office

never

answers when you call them to ask a question, the other residents are obnoxiously

loud

, even at 2 and 3 in the morning a lot of the time, and the wifi is also God

awful

. As far as the apartments themselves go, they are very

cheaply

constructed. I can hear my roommate through the wall constantly, and neither our electronic front door lock, nor our wireless garage door openers have worked in months. Also, the gates have

not

been

closed

once since we moved in...so much for living in a gated community. Finally, the gym being next to the pool and having the garage doors is

nice

, but

not

when you regularly have to deal with the

smell

of weed and cigarette

smoke

while working out. I have

hated

every second of living here, and I am very glad to be moving out this summer. Review from Google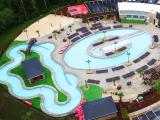 Mar 2019:
This office is

unprofessional

and literally the

WORST

place you could choose to live. They made a

mistake

in terms of a policy and tried to make me bear the incidence of their incompetence. I DO

not

recommend dealing with them, keep looking around!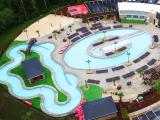 Jan 2019:
Look at these

terrible

reviews. They are all true, and I learned the hard way. Please do

not

live here. One of the shuttle drivers KILLED this girl's dog and kept driving. This is one of the

worst

living experiences I've ever had because of the parking,

unsafe

environment, the

cheap

construction

of the homes, and the management. The management is highly INCOMPETENT and

shady

. Even if you

never

interact with them, they will find a way to

screw

you. Several people had things

stolen

from their homes and their cars

damaged

, and the management did absolutely

nothing

when my roommate's car was

damaged

. In addition to this, the gate was often

broken

when I was there and the complex was so scary because of how

unsafe

it is. The rate of theft is so HIGH here. One of the shuttle drivers even ran over and killed a resident's dog and then kept driving. Review from Google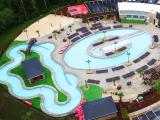 Dec 2018:
Moved into the ridge in August and I

haven't

had any

problems

besides the fact that our first utility bill was over $130 a person and the fact that management has

broken

into our apartment TWICE for "inspections" when in our lease it states we will be given a

notice

for this. Super

rude

and

inconsiderate

(and probably

illegal

). Just makes me wonder if it has happened when no one is home. They recently did it on the 20th (during christmas

break

) but luckily people were there or else we would have

never

known they went into our apartment. Review from Google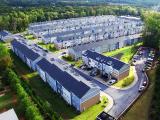 Nov 2018:
The Athens ridge management is absolutely

useless

and they

don't

follow through on their word. We were a group of 26 people trying to sign there and they falsely made deals and

didn't

follow through on them. They told us they would give us lower rates since we were a

big

group but then voided our leases and told us after the fact that they were voided and we could only sign at the higher rates. We had it in writing on a signed

paper

and they still went back on their word. The manager made the deal with us but then later said "she

didn't

have the authority" to do that, the management is

not

useful if they

don't

have any authority to do anything so

don't

believe anything they say. They advertise their 499 rate everywhere but

don't

actually give it. The manager will

waste

your time,

never

call back, and will

not

respond in a timely manner. All of Review from Google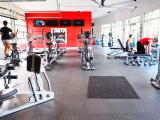 Oct 2018:
I lived here for only one year and have

never

had so many

problems

with management. Our house had no AC/heat from October-April after we told the office countless times it was

messed

up and no one lived in the townhome during the 15 days of July but we were still

charged

$50/person for utilities.

None

of this compared to 3 months after the move out when I was sent an email saying that I owed Athens Ridge $105. In the email they stated the had been trying to contact me through email, letters, and calls but I received no form of communication and they also demanded I pay the money within 3 days. Before our move out date, I logged on to pay my balance if I had any

left

but was blocked out of my account so I could

not

see any

charges

. There was no way for me to know I owed any money until they sent me an email demanding the $105 and as a college s Review from Google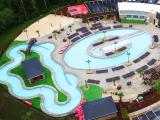 Aug 2018:
If I could give it

0 stars

I would. It's too

loud

and management

sucks

. Someone even came into our house and

stole

our

coffee

table. Review from Google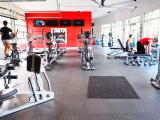 Aug 2018:
I lived in Athens Ridge 2 years ago and it was the

worst

rental experience I have ever had. I am glad to see their google rating is starting to reflect how

terrible

this place really is. I remember when we moved in we had signed for an unfurnished place and all the furniture was still there when we moved in. Also, dont expect to get much of your

deposit

back at the end of the year. They fabricated

ridiculous

charges

like $35 dollars for ceiling fan

dust

, pressure washing driveway, etc.. Theresa was in

charge

when we lived there and she is probably one of the rudest people I have ever met. I am sure they will respond with some sort of snotty comment because they dont want ex-residents to have the last word but trust me, PLEASE trust me that you do

not

want to live here for the pool! Review from Google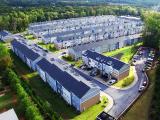 Aug 2018:
Made my first living experience off-campus the

worst

. Staff are

rude

and

unprofessional

(as you can see by the responses they are giving their residents who have PAID to live here..I thought they got

new

management??? Where are they??? At move out, they overcharge you for small repairs that you did

not

even

notice

. Read the comments and

avoid

living here, these people are telling the truth. Pay a little more and move closer to campus. Review from Google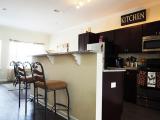 Jun 2018:
THERE IS ALOT BUTTT MAKE SURE YOU READ THE ENDING TALKS ABOUT RANDOM

CHARGES

DURING MOVE OUT AND OTHER

PROBLEMS

!!! I have lived at Athens Ridge for two years and it was

great

at first but slowly got

worst

! You might see the buses going around UGA campus saying $499 base rent but thats

not

true it got

raised

to I think either $520 or $540 starting for people who live here Fall 2018. The apartment you will tour will look

nice

but once you actually move in you will see how

cheaply

made everything is. The walls smudge really easily where the bar stool area is so when you move out you will need to repaint that or get

charged

for it. The furniture that comes with the house if you get that package is similar to ikea furniture but probably cheaper. READ THIS PART !!!

Beware

of things they

charge

you for when you do the move out inspection. My first y Review from Google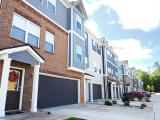 Apr 2018:
We

don't

live here, but the parties they

throw

are

ridiculously

loud

. We live just

across

the river and can hear their music clearly. If you want to study for

finals

, it's

difficult

with all the

noise

. Granted they

don't

do it

all the time

, but it's

not

fun

when you're trying to study - as you're in Athens to do. We called the office to ask them to turn their music

down

,

not

off, just

down

, as we can clearly hear the music from

well

over 300 ft.

away

. They say they're following

noise

ordinance for Oconee County and even made sure to specify that they have

noise

ordinance people there. We live in Athens-Clarke, so I guess there's

nothing

they can do to be the slightest bit

courteous

. The

party

is going to last all afternoon and

well

into the evening (12-6). The manager we spoke to was curt,

unwilling

to work with us, and when I told her I was t Review from Google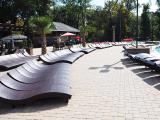 Jan 2018:
Lived here for three years, including when it opened, and have had the greatest time. I made a connection with the staff when i first signed my lease and have kept it through my time staying there and even when i moved, i still go visit the staff. I will refer athens ridge to anyone who asks me where is the

best

place to stay. Shoutout to 1994 and 1068 :)))) Review from Google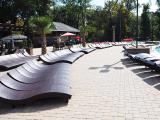 Dec 2017:
I wish it was possible to

not

even give

one star

. DO

NOT

MOVE HERE, it will be your biggest

regret

, I PROMISE. Take the time to read the

bad

reviews and the

unprofessional

responses they received.. as I'm sure this one will get one as

well

. They speak for themselves as to the interactions you will have with the owner. Think about it, how can such a

beautiful

condo place have such

bad

reviews? Safety

issues

, incredibly

rude

and

unprofessional

staff, etc. There is much more to come on my review, but I'm withholding because of a lawsuit I'm preparing for with Athens Ridge. The case is for Athens Ridge

breaking

a FEDERAL law- opening my mail containing money, without informing me and choosing to apply it to their payment system. I was given the option to get my money back at the end of my lease date- July 2018. With the

help

of the local pol Review from Google