Apartment Reviews
Back to Previous
Close Tab
Additional Reviews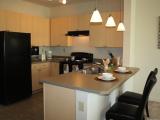 Jul 2019:
I lived at 909 for 2 years while finishing my degree at UGA. For the first year I loved it, but then Scion took over. The

issues

began with upgrading the apartment. When maintenance came in to install the vinyl flooring, there was white debris all over my apartment that was incredibly

difficult

to

clean

up. Furthermore, the flooring is

not

even in all places, and crackles when you walk

across

it. Maintenance also does routine inspections, but

cannot

offer a

decent

window as to when these will happen. Generally, I would get a

notice

that "on these dates between 9 and 5pm" maintenance would arrive, and they would

never

show. The same

notice

would come the next week, so I spent almost 2 weeks wondering when strangers would come into my apartment. Utility billing is simple through the website, but there is an extra

fee

just for using the Simple Bills service that increases the price of utilities significantly each month Review from Google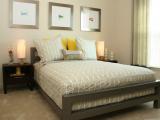 May 2019:
There is a

trash

chute for everyone in the building to take out their

trash

, however, many (about 90%) residents do

not

understand that you must

throw

your

trash

down

the chute in order for it to be disposed of properly. This is written on the

trash

chute door, too, which is the mind boggling part. For weeks on end there are piles, no, mountains of

trash

built up, prohibiting anyone else from taking

trash

out because of everyone following the bystander rule and

not

saying anything about it, and then people continue to add on to the mountains of

trash

. Anyone who has written a 5 star review is ignorant to the horribleness of 909, and they probably go somewhere else every weekend.

Not

to mention the fact that the

fire

alarms

will

go off

at any time of the day, whether it's the middle of the

night

being pulled by a

drunk

person, to the middle of the day caused by a maintenance and office issue Review from Google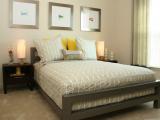 Mar 2019:
I have lived at 909 Broad for 2 years now. The first year, it was

great

,the rooms are

big

, the location is

great

, the price

great

for the location, and management was very

friendly

and helpful. This all

changed

when the current management came in. While location and room size had obviously

not

changed

, this management is

horrible

. They have been making upgrades that were supposed to be made during the summer during the school year, which has been inconvenient. The

new

"wood" floors that were put in were done

poorly

, causing the floor to be uneven. Also,

damage

was done to furniture in that process. They also took

forever

to "fix" the front gate, which was really just putting off installing a

new

system and

leaving

it open, compromising

security

. In addition, it takes

forever

for maintenance to fulfill a work order. My roommate and I put in multiple work orders in December for a

broken

faucet and a

leaking

fridge and they just came to look at it Review from Google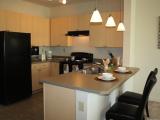 Mar 2019:
I

love

living at 909! The room are

spacious

and the common spaces have gorgeous

new

hardwood flooring. The location is a

great

walking distance from campus and downtown. There is also a

convenient

bus

stop

right

down

the road when the weather does

not

permit walking. The matenince staff is always very

friendly

and helpful. Would highly recommend to anyone looking to rent an apartment in Athens! Review from Google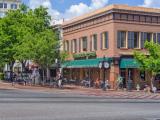 Mar 2019:
I

love

living at 909 Broad-- such a

convenient

spot that is only a short walking distance form campus! This complex comes equipped with

spacious

rooms, office spaces that are

perfect

for studying, a game room, a luxurious pool, and so much more! Oh, and did I forget to mention the

new

gym? Recently, our gym was renovated and includes

great

new

workout equipment for those looking to get fit. Finally, the staff is very

friendly

. They even set up food and

coffee

for us sometimes in the office. Such a

great

homework

snack

! I highly recommend living here. Review from Google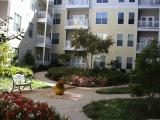 Mar 2019:
Great

apartment complex

close

to downtown and campus! Management is

quick

-responding and

very helpful

. They have updated several aspects of the building in the past few months and it looks

great

! Large bedrooms & bathrooms compared to other apartment complexes in the area. Review from Google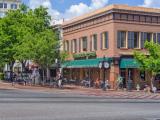 Mar 2019:
I think that 909 broad is a

great

place for students to live! The complex is

nice

and the rooms are

spacious

and the closets are huge! It's within walking distance to downtown and north campus, but with the bus station within walking distance you don't really need to walk to campus. All of the staff is very

friendly

and is more than willing to

help

solve any maintenance

issues

you may have. Overall, I would

definitely recommend

909 to students who want a more

affordable

downtown living space!! Review from Google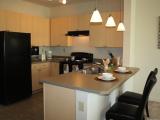 Feb 2019:
Spent my sophomore year here and

just renewed

for my junior year. The complex is so

close

to campus and downtown. I can walk to classes on north campus in 10-15 minutes but there's a bus

stop

within 5 minutes for anything further

away

. Definitely glad to live here.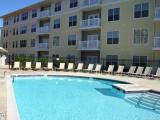 Feb 2019:
I have lived here since May of last year when I subleased an apartment for the summer. The management is so

quick

to work with you if you're having

issues

. The rooms and bathrooms are extremely

big

. I have a walk in closet and this is definitely the most

spacious

apartment I toured that's within walking distance of campus. I don't usually walk to campus because there's a bus station right

near

the apartment complex, but if you're interested in walking, it's definitely doable and a short distance to campus, downtown, and the arch. Between all the

amazing

things this apartment has to offer, I don't think you could find a better place this

close

to campus.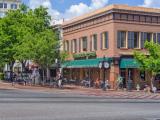 Feb 2019:
I've really

enjoyed

living here! Maintenance/staff is very

nice

and

quick

when you need them! The location is

great

and right next to a bus

stop

.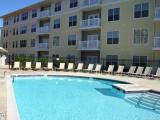 Feb 2019:
Love

living at 909! The

new

management has really improved things over the past few months.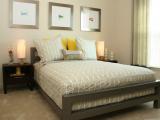 Jan 2019:
This complex has one goal-money. In my 20 years of life I have

never

written a review. I

don't

like the negativity nor do I want to share it with others. I lived at 909 for two semesters. The first semester I attended a mental health facility and went home for 2 weeks (909 was informed and given all documentation). I returned and

never

stopped paying. My second semester my roommate attempted suicide. The ambulance came to get my roommate at 909 Broad and they were informed on the entire situation. This was a turning point that brought me home because I

wasn't

mentally capable of carrying out another year. I founded a mental health focus club in the year I was there- worked part time as

well

. I later was hospitalized from the apartment complex. I moved out in September and was told they were doing everything they can to

help

me and my situation. Because I still had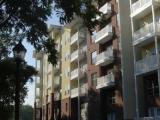 Jan 2019:
I've lived here for 3 years and can't

complain

! The staff is extremely

well

mannered and very

polite

. The location is fantastic, rooms are large, and the amenities are a plus! The only downside comes from the residents themselves. College town means college students. This being said, I understand the immaturities that are attached (

trash

, occasional

loud

noises, etc). However, 909 Broad does an

EXCELLENT

job of providing leisurely and

affordable

apartments in downtown!

would recommend

10/10 Review from Google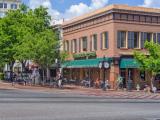 Jan 2019:
Great

management,

nice

living space,

great

location, lots of space for storage w/in unit, pet

friendly

,

free

parking in deck, comes w large TV! Review from Google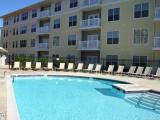 Nov 2018:
I've been at 909 for a year now, and just signed to stay another year. I

love

this place! The location is

perfect

- 10-15 minute walk to UGA campus and 2 minute walk downtown. The rooms are

big

for the price, have high ceilings, and huge walk-in closets. Also, the 'townhouse' layouts are giant and very

cheap

for the amount of space you get. Maintenance has always responded

quickly

and fixed whatever issue I'm having within 1-2 days. If you have a pet (like me) 909 is super pet

friendly

(even gave my pup a 909 sweater) and the property is located 1 block

away

from a

big

, fenced-in dog park. Also, the leasing office does 1-2 resident

events

every week -so it's always

fun

to get

free

food/gifts. I have no

complaints

about 909 and am so

happy

I'm staying here another year!! Review from Google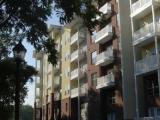 Nov 2018:
I

love

909! Being this

close

to campus is so much better than my previous apt complex. Cheapest place to live in downtown and the bedrooms are bigger too. They've done a lot of rennovations which has been a little annoying but the

new

floors they put

down

look

great

and I

haven't

had any issue since. Maintenance usually fixes my stuff by the next day and its

great

just being able to walk downtown on the weekends Review from Google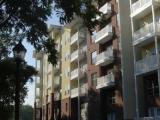 Oct 2018:
This is by far the

worst

place I have ever lived in my 4 years in Athens. To start off the management is

rude

and

never

fixes the

problems

the continue to occur here. The

noise

is

ridiculous

and despite

complaining

multiple times to the office, the

problem

has yet to be taken

care

of. They advertise as a pet

friendly

apartment complex but they are far from it. This place is far from anything that would be called a home. DO

NOT

WASTE

YOUR MONEY. Review from Google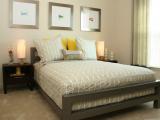 Jun 2018:
Do

not

live here. I lived at 909 for 2.5 years, and had no

problems

until the property was sold to the Scion Group in the middle of my second lease. Both former managers of 909

quit

on the same day

due

to the

new

company being so

horrible

to work for. Jessica Mobley, the "Resident Services Manager," is incredibly incompetent and

awful

to deal with. I went to the office to view my original lease, signed under the previous company, and she scrambled around for 25 minutes trying to find it. Turns out, they have "misplaced" the legal documents and payment records of several tenants, so I had to prove the terms of my original lease and payments on my own. They have also been

charging

residents with arbitrary

damage

fees

without any explanation on said

damage

, taking

fees

directly from the linked bank account, and blaming residents for

not

putting a Review from Google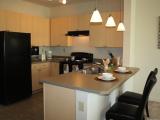 May 2018:
don't

waste

your time or money. I made the

mistake

of living here for two years and the management is an absolute

joke

. The w

hole

thing is a money grab and they'll constantly try to take your money with random

charges

. For example, my roommates and I were

charged

100 dollars, despite having paid a hefty

security

deposit

, for

damages

during a supposed inspection in which we weren't even notified they were entering our unit. They

won't

ever respond to emails so

don't

even try. The w

hole

place is an absolute

joke

and the units are pitiful. You can hear everything, as it's only a drywall box, and there's even

water

damage

throughout the units. Review from Google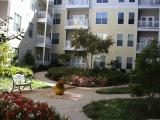 May 2018:
Do

NOT

live here. I have for nearly two years and besides the location there are

not

many perks to 909. They are constantly coming into your room to do "inspections." Several times they have attempted to

charge

my roommate and I for non-existent

damages

stemming from these inspections. My friends who live here have had to deal with these bogus

charges

as

well

and it feels like a

big

scam

. But if you like being ripped off,

cheap

carpet, and shoddy

construction

, this may just be the place for you. Review from Google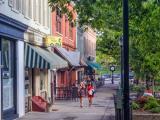 Apr 2018:
Overall a

good

experience (have lived here almost a full school year now)

Pros

: - Walking distance to campus, shops, and restaurants -

Friendly

and helpful management - Prompt responses to maintenance requests - The apartments themselves are open,

spacious

,

well

-lit, and overall

pleasant

to live in (the most important thing) - Pet

friendly

-

Nice

park

across

the street - No

cockroaches

- Right by bus station

Cons

: - Only one entrance (annoying because I live way at the end of the hall-- makes getting things in and out

difficult

) - The mail room has

lost

my mail before (I used to work for a business that occupied a shop front in the same building and they had mail

problems

as

well

) - The most dismal hallways you have ever seen--

not

bad

in and of itself, but people let their dogs

poop

in the hall and

don't

clean

it up which is

gross

Review from Google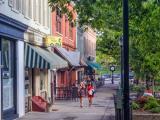 Mar 2018:
Overall, I'm pretty

happy

with this apartment. As a senior who has had to move all 4 years of college, I can confidently say this is the

best

place in Athens I've lived so far.

Pros

: -

Spacious

,

clean

apartments -

Close

to downtown - Walking distance to campus -

Nice

amenities (gym, pool, and dog park) - Super

friendly

and helpful office staff - Prompt maintenance staff

Cons

: - I live all the way at the end of the hallway, so moving in, carrying in groceries, and taking out the

trash

has been a huge

pain

. Moving out will be

difficult

as

well

. - Guest parking is

limited

to 6 spaces for the entire complex. - Occasional

loud

weekend parties (normal for a college town though). - Despite cleanup efforts by staff, the hallways and stairwells are constantly

left

a wreck by residents (

trash

everywhere, and dog owners let their dogs

pee

and

poop

Review from Google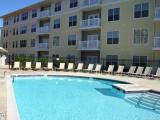 Feb 2018:
I really have

enjoyed

my time at 909 Broad and plan on resigning for another year. It's so

nice

to have parking included (downtown parking spaces in other lots can go for $70/month). The rooms are

big

, and are huge compared to the other "luxury" apartments located nearby. Maintenance is

fast

and, in my experience, responds to requests within 24 hours. I was really nervous about

bug

problems

when I moved to the south (especially

cockroaches

). When we first moved in there were some tiny sugar

ants

but they came and sprayed the very next day and we have

not

seen a single

bug

inside the apartment since. Some people have

complained

about management being obnoxious and coming in too often or without

notice

. Management has come into our apartment only twice in the 6 months we've been here (

not

including the times we've requested maintenance). They gi Review from Google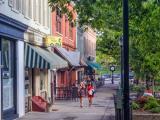 Jan 2018:
This is my second year as a tenant at 909 Broad.

Pros

: location, amenities, work orders are done

quickly

.

Cons

: the property management. They've been entering people's apartments a lot the past year. They

charge

guests 20-30$ to park at the apartment complex on home football game weekends. My boyfriend has to park at another friend's house on those weekends when he visits me. I've had

issues

with the billing company (SimpleBills) they

contract

with and the property management did

nothing

to

help

me. I ended up having to file a

complaint

against the billing company and then the property management tried to

charge

me 200$ for utilities after the billing company and I resolved the dispute. They're

terrible

at responding to emails or calls. The maintenance people come in basically unannounced. One time I was in the bathroom and

didn't

have time Review from Google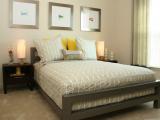 Oct 2017:
Been living in 909 for a year and it's generally

positive

experience.

Good

location

close

to downtown,

plenty

of resident parking, and the service is very prompt. Staff in leasing office are very

nice

and responsive. Occasionally there are

loud

resident partying

late

night

, but it's

not

every weekend. Sadly, utilities are

not

included in the rent, but for the size of the apartment and the distance to everything this is definitely a

great

deal. Actually, it is the

best

deal I can find, after comparing almost every aspects of all the apartment complexes

near

the downtown area. Other apartments with similar price with utilities included generally have much smaller apartment and the bedrooms are generally tiny. I will continue to live in 909 and will recommend it to anyone who want to live

close

enough to downtown while enjoying a

spacious

apa Review from Google