Additional Reviews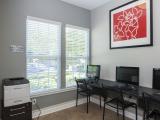 Aug 2019:
Two

best

things: enormous room size with closets everywhere, and very responsive management. Despite the

misunderstanding

I had in the beginning they kept high level of professionalism and responsiveness. Any issue that came up were addressed less than 24 hrs. Downside: small common areas in 4-bedrooms apartments. Review from Google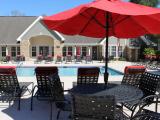 Jun 2019:
The staff here is

lovely

and super

friendly

right off the bat! I will be moving here soon and I'm super excited about the renovations and

events

they have coming. Review from Google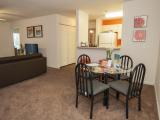 Jun 2019:
Extremely helpful with my housing search. Huge shout out to the leasing manager for helping me through all the paperwork especially with doing this for the first time on my own! Loving my

new

apartment! Review from Google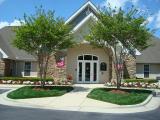 Mar 2019:
Morgan, the

best

maintenance man, always does

great

when anything goes

wrong

. When the burner went wonky or the dryer needed replaced, he's always on it and gets everything done ASAP! Most the office staff is pretty

cool

. Some

new

faces but Aaron always greats my dog and I when we come in! Renika loves taking

great

pictures of Peanut too! Hailie is always

good

about anything that is going on keeping us up to date! It's an "aiet" place to live for sure! Review from Google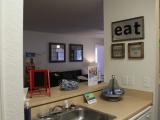 Feb 2019:
The staff and management were very

nice

,

friendly

and accommodating when I moved my son in. The property and apartments are very

well

kept and

safe

.

Great

amenities and I would higher this student property! Review from Google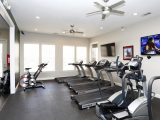 Jan 2019:
We've been touring complexes

near

downtown, and this is the top choice!

Clean

complex,

great

amenities. The staff were warm and

friendly

, able to answer all of our questions, and the manager Brandon was welcoming and on-time to meet with us even after some last minute changes. My son is looking forward to moving in and I'm comfortable and

happy

with his first apartment being here. Thanks to the staff for making this transition exciting, welcoming, and

fun

! Review from Google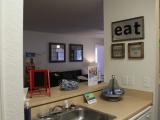 Jan 2019:
I toured these apartments while looking for a place for my son who will soon be a student at NCSU. Very

nice

complex with

great

amenities that seems like a pretty

good

bang for your buck. Aaron and Nika were particularly helpful and did a

great

job of explaining what all of our options were. Village Green is currently at the top of our short list. Review from Google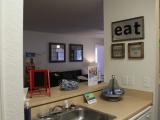 Jan 2019:
The property is very

clean

and the staff is

great

!!!! Life Savers... Thank You again Review from Google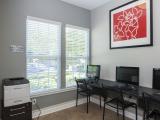 Jan 2019:
I

don't

know if this place could function without Ms.Nika. She is

amazing

! SHe matched me and my roommate with the

perfect

girls. ANy issue she is

quick

to take

care

of and follow up. Renenewed my lease today : Review from Google
Jan 2019:
This is an update to my previous review of

1 star

: My roommate and I have lived here at Village Green for just over a year and a half now. We have experienced some difficulties during the time that we have lived here but the majority of them have been things that were fixed over time as management improved or typical difficulties that you would expect to experience at any shared living complex. In the last few months since my original review (which was admittedly written in irritation at a situation that was occurring at the time), things have improved. We haven't experienced any

issues

since that time and have seen improvement. The management has been active in communicating with residents about upcoming changes and

events

. They have also been sending out surveys asking about adding

new

features that other complexes in the area offer, whic Review from Google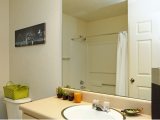 Jan 2019:
Nice

community....it's

close

to downtown and to campus...cant

complain

... Review from Google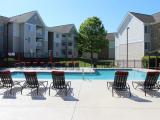 Dec 2018:
I highly recommend this community to anyone looking for housing. The prices are fair, apartments are

nice

, and staff

is helpful

! Review from Google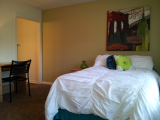 Oct 2018:
Great

property to live at! The staff is

nice

and the environment is

friendly

with an

awesome

pool deck and

great

amenities for everyone! Review from Google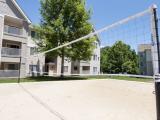 Sep 2018:
Staff were very accommodating, hard working, and helpful.

Never

late

to fix a utility. In fact they were usually there ahead of time. Brandon, the

new

manager of the apartment complex has done a

great

job facing the challenges that the previous manager

left

behind, and I see Village Green becoming a much better place to live in the future than it has been in the past. The only

problem

I ever had was being matched with roommates who were

not

compatible with me what so ever. One of them

stole

a TV. However he was dealt with and

evicted

and I was

not

charged

with a moving

fee

to move to another unit, and had a

pleasant

second experience with better roommates. VG is usually peaceful at

night

and overall a

nice

place to live. (

Sorry

this wasn't out sooner. Just realized google didn't post my review like it should have) Review from Google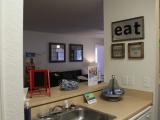 Aug 2018:
The complex is pretty

clean

and has

good

amenities. I

love

the location because it's right by downtown and

close

to my job. Staff is pretty chill and

cool

. Review from Google
Jul 2018:
Village green is hands

down

the

best

apartment complex I've lived in so far in the Raleigh area. I would highly recommend this place, especially for students. Office staff are very

friendly

and accommodating. I've

never

had an issue that

wasn't

fixed immediately. Super

awesome

place. 😊 Review from Google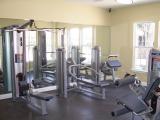 Jun 2018:
Are you someone that likes long walks to school?

Well

look no further because their transportation bus for school is always

broke

down

. They also, have a grand total of 18 visitor spots and 200 apartments... So if you're someone with no friends, this is just the place for you! I unfortunately lived in this "GATED COMMUNITY"(the gates

never

work) for a 12 month period. If there were an option for

0 stars

, it would be more fitting, but in order to make this post, you have to at least put 1. However, I would

not

recommend this apartment complex to anyone. It has some of the

worst

staff and if you need assistance from maintenance, you might hear back from them within the week. I went without a washing machine for about two weeks before they could get the

problem

fixed.

Not

to mention the

infestation

of

COCKROACHES

that i dealt with on a weekly bas Review from Google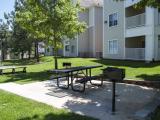 Jun 2018:
I had a bit of an annoying start when I first moved to VG because it

wasn't

until the day I moved in that I found out the three bedroom apartments were filled to capacity. I had no choice but to move into a four bedroom since it was the only option

left

. Despite this mishap, Hailie took over my case and made an effort to get me moved into a three bedroom as soon as possible. She kept me updated on things as I waited and I could tell she wanted to make sure that I was comfortable with everything. It was a little under two weeks when I moved into the 3 bedroom and it worked in my favor to wait because I was the first person to move in and they added

new

carpet. Review from Google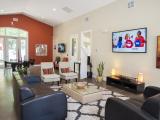 May 2018:
I have also tried to contact them, they sent me a bill 3 years after my son moved out for a door that was

damaged

when he moved in. They claim they

can't

find his move in inspection form. The property manager, Brandon Brown, sent me a facebook message to call him but no one will answer the phone and when they finally did and I

left

a message, he

never

called back.

good

luck to you in trying to reach them.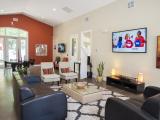 Apr 2018:
I have attempted to get into contact with the apartment complex multiple times about these

issues

but they either

don't

respond or refuse to

help

, so I'm posting it here so maybe it will get their attention. The parking lot at this complex is

horrible

. They claim that it is a "gated community" in their advertisements and yet in the 8 months I have been living here I have

NEVER

seen the gate

closed

. Anyone can drive in and out, and on three separate occasions I have had someone speed around me to exit out of the entrance gate because it's wide open. People constantly speed through the lot at 40+ mph. A pedestrian is going to be

hit

and killed at some point. My roommate and I have brought these details to the attention of management on multiple occasions and have either been completely

ignored

or gotten a generic response and then seen no chang Review from Google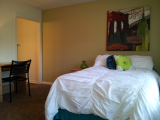 Apr 2018:
Out of the 3 different apartments I have lived in during my undergrad, Village Green is definitely my favorite. The staff is very

friendly

and helpful with concerns. I

really like

that it is a small community. My only issue is sometimes it is

loud

at

night

, we have some

roach

issues

and living on the first floor you deal with people

leaving

dog

poop

outside your window which is pretty annoying. But those are

issues

you are going to have just about anywhere especially if you are on the first floor. Review from Google
Apr 2018:
If it's any indication as to how

unorganized

this place is, I received a a move out bill TWO YEARS after I moved out in May of 2016, for carpet cleaning and drip pans. I'm

not

even going to get into the

issues

when I lived there, stay

away

. Review from Google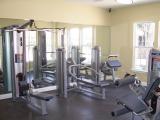 Apr 2018:
I lived at village green for two years. The apartment was

okay

, but

nothing

to write home about. I graduated and moved out in May of 2016 and received a MOVE OUT BILL yesterday... TWO YEARS LATER folks 2018). The

sad

part is, it didn't even take me by surprise. However, it continues to make me LIVID. When I called to speak with the management, there was no logical reasoning besides the fact they were looking at what the previous property manager had done

wrong

so they were now sending out bills to everyone to compensate. Again, TWO YEARS LATER. The bus that take you to and from the complex was always

broken

down

. I was moved out of my room 4 months before graduation into another apartment because on of my roommates was

leaving

and they needed the 3 bedroom apartment to house another group coming in. The apartment I was moved to was Review from Google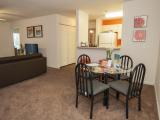 Mar 2018:
very helpful

staff. The staff in the office especially the building manager helped me and my roommates out a lot when we had

issues

in our living situation. They amended it and moved us into a 3 bedroom where we are much happier and more comfortable in our home. I am very thankful for village green and all they have done for me and my roommates. Review from Google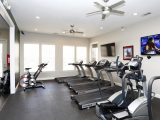 Feb 2018:
I have lived here since August 2017. I came with one of my roommates already chosen (friend) and

left

the second to be chosen randomly by Village Green (VG). It seems VG paired up my second roommate to also be engineering, which was really

nice

as their workload (and interests/etc) paired up nicely. Move-in was

easy

and

quick

with so many helpful and

friendly

faces. Victoria Fulton helped me so much when it came to questions I had prior to moving in and afterwards. The apartments themselves are of pretty

decent

quality. Living on the 4th floor provided us with a vaulted ceiling in the living room - making the room feel very open and comfortable. The furniture that is included is probably about on-par with other student apartment complexes and it was welcoming having actually

decent

carpeting instead of

cheap

faux wood paneling and carpet. No Review from Google