Back to Previous
Close Tab
Additional Reviews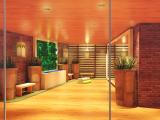 Mar 2019:
Management is

awesome

! They take the time to

care

for your needs and make sure they are met! I'm so glad I was referred her! If your looking for a

nice

place to stay with

affordable

prices the Vie would be the place to be! Review from Google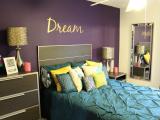 Feb 2019:
I just first want to say that I do

not

blame

any of the employees working here for

problems

we are having. This apartment complex is very

old

. The main building will

fool

you into thinking that this place is updated and

nice

. It

isn't

. My roommates and I wanted to find somewhere cheaper to live and came here. Biggest

mistake

of our lives. They told us we couldn't move in when we arrived because they were updating some things. That was a

lie

. We walked in and the place was absolutely

disgusting

we had to call the front multiple times before they came to

clean

the place, which they

barely

did. There is

mold

everywhere, and

not

just common house

mold

but also black

mold

, which is deadly. We realized our air filters have

not

been

changed

since we moved in a few months ago so we opened it and I'm

positive

that the air vents have

not

been touched in over 2 years. The furniture they gave us is also a

problem

Review from Google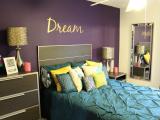 Feb 2019:
I have lived here for about two years. As of any complex there will always be

issues

, some small, some large. I find the staff to be quite exceptional. Everyone

down

at the office knows me on a first name basis. Even to my surprise, even staff I

haven't

met before already know who I am. In the past with larger

issues

, I've had to continuously follow up with management. As I can understand, sometimes you have to request funding from corporate and it

can't

always be

easy

, but as long as you stay on it, it usually speeds up the process and ensures completion. The minor

issues

are always taken

care

of very

quickly

with maintenance. Larry is a very kind and interesting individual and if he is

unable

to get something taken

care

of, he finds a fix for me

quickly

. David is by far the

best

maintenance person I've met, he's

quick

to respond, and does

care

about the tenants. The biggest thing I always remember, the Vie is essentially my home, and you have the leisure of a management company to

help

take

care

of things Review from Google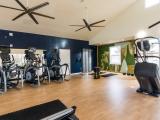 Feb 2019:
The application was super

easy

to go through. Priscilla was

amazing

help

in the w

hole

process and was very

fast

responding to concerns I had. Review from Google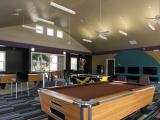 Feb 2019:
The application process was smooth and

efficient

. I even had a staff member (Priscilla) to communicate with throughout the entire process to ensure my questions were answered. 10/10!! Review from Google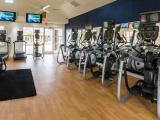 Feb 2019:
New

edit maintenance is

good

they will come and fix any issue if you put in a request everyone at the office is super

friendly

they are upfront about everything there is no hidden agenda here. The people here will go out of their way to make sure you have what you need it's the

best

apartment complex I've lived at so far. My only

complaint

is getting someone on the phone when you go out of town is a

pain

. Review from Google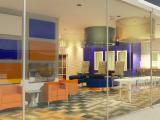 Jan 2019:
This has been the easiest and most

pleasant

process I have ever experienced when making a move. From the start when Kevin and Helen gave me the tour, they were incredibly

friendly

and made me feel welcomed from the very beginning. The process was topped off with Priscilla going above and beyond, giving an

unmatched

level of service to

help

me through the signing of my lease. To make things even better, the paperless application and lease signing is

not

only

good

for the environment, but makes this the most

convenient

lease signing possible. I highly recommend this to anyone looking for an apartment. The staff, the facilities, and the vibe of Vie at Raleigh is

unmatched

! Review from Google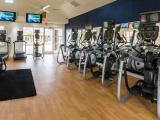 Jan 2019:
The outside is

beautiful

when you pull up and then you go inside and OMG !! Everything is

beautiful

. You can get a trainer part of your package deal. The price is

affordable

and honestly the

best

student apartments I've seen so far. Btw the pool is the biggest pool in Raleigh at a student apartment!!! Review from Google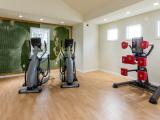 Jan 2019:
Thanks to Priscilla for helping me

great

communication.Just signed my very first lease! thanks also, for helping get such a

great

deal & working with me 😊 Review from Google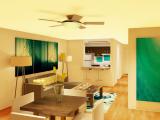 Jan 2019:
Vie had utilities paid for, and a gym at the front office. That's where the

good

things to say about it end. The rates

aren't

worth all the

issues

I had living there, and am still getting after moving out. This place was

awful

for me, and still causing more

issues

,

don't

live here. Review from Google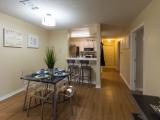 Jan 2019:
Vie Raleigh supports LMS Parking which is a predatory parking agency that profits off of tenants of Vie Raleigh and their guests. Over half the spots are typically open and this apartment complex is

not

walking distance to any major attractions or a downtown area. All visitor spots are located

together

and blocks

away

from 90% of residents. Friday

night

at around 12:30am, I drove the entire lot and EVERY visitor spot was taken. I've known about them being

quick

to boot cars there and a few other friends have been affected. After realizing there were no visitor spots and I was only stopping by to meet someone for 20-30 minutes, I figured they would be less harsh since there was

PLENTY

of parking everywhere.

Not

only was I booted and

fined

$140 for ONE boot but the parking assistant Chris continued to toy with me about "maybe" letting me g Review from Google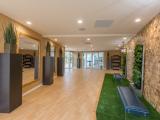 Dec 2018:
Dispite all the management

problems

the maintenance guys do their job very

well

. Their always on time and trust worthy especially my boy Jay. Jay goes above and beyond to satisfy us in the Vie at Raleigh community. Review from Google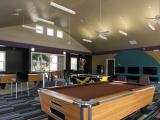 Dec 2018:
If you

care

at all about yourself or a loved one DO

NOT

LET THEM LIVE HERE!!!! It is absolutely

disgusting

. When we moved in the apartment had

not

been cleaned. My roommates and I constantly have to put in maintenance request. I will say that the maintenance men have always been extreamly

nice

and do their job

well

in my opinion. My

problem

is with the management and

lack

of communication. They want

nothing

but you money and do

not

care

about the individuals living here. They will boot a visitor for parking in a visitor's spot if they do

not

have a pass even though there is NO SIGN ANYWHERE. Any 5 star rating this place has is from people who just moved in and have

no idea

what they are in for. This place is

terrible

and

unsafe

. I have had

police

knock

on my door asking questions about a

fight

that happened right outside my window. We had to c Review from Google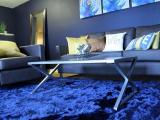 Dec 2018:
Anthony did an

amazing

job assisting me with moving into my

new

apartment . Review from Google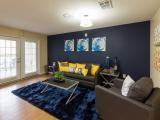 Oct 2018:
This is the

best

place to call home as a first time Renter I have had and still have the

best

experience at Vie at Raleigh! I have the

best

roommates in the universe and have created a relationship with them that the apartment is more like family to me. The gym is

amazing

and so is the staff.! They are

friendly

staff memebers who really

care

to

help

you with any questions that you might have.! When I first moved to my apartment it was obvious that I had to

clean

what the past ROOMATE might have

left

but that was because I moved in immediately as she moved out but the staff and maintenance was

very helpful

in the process and informed me to let me know if there was anything that they could do to assist me in the transition of enjoying my

new

home. What most people expect when moving in is for maintenance to

clean

and mop and sweep the floor but Review from Google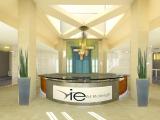 Sep 2018:
I

love

this place. The people were really

nice

& understandable. They worked with me just to make sure everything worked out for me. Thank you guys so much Review from Google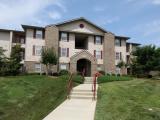 Sep 2018:
For those looking to move in to the Vie at Raleigh I would strongly urge you to look elsewhere. DO

NOT

move in here. The management lacks the appropriate response to work orders,

complaints

and performs

shady

practices while consistently acts in an inappropriate or downright

illegal

manner. One such note of that is my roommate was to receive a check from his parents to purchase books for school. Instead of receiving the personal check that was sent in an envelope addressed to him, management opened the check (

illegal

, it was

not

addressed to the complex) and proceeded to cash the check into his rent balance (also

illegal

, it was

not

addressed to the complex). While the money was traceable, what they did is a violation of personal property and federal law. But now onto my stories. I lived here from August 2018-2019 and I have

nothing

but

horror

stories up to a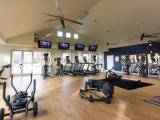 Sep 2018:
I lived here from August 2018-2019 and I have

nothing

but

horror

stories up to and including moveout. When I moved in my room was

dirty

with

dust

and

dirt

everywhere and

mold

was present in my bed frame and on my desk. The

furnished

dresser that was supplied by the complex had a pair of someone else's underwear and some sort of

rotting

fruit inside. That's

not

even the

worst

of it. Here is my bathroom: https://imgur.com/a/WwKv8sp I have so many more stories but this is getting long, so here a TLDR,

Unsafe

, people have died and apartments have been shot up

Roaches

everywhere

Shady

business practices, opening residents mail Work orders don't get done So. Much.

Mold

.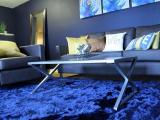 Sep 2018:
Everyone has a

friendly

attitude. The Manager Pricilla was very kind and willing to assist me and answer any questions. I

would recommend

this complex to anyone! Review from Google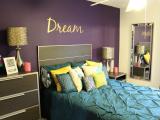 Aug 2018:
DO

NOT

MOVE INTO THIS PLACE! The management is

horrible

. The maintenance is

horrible

. The communication from here is

horrible

. If i could give

negative

stars I would. The

smoke

alarms

are always needing a battery

change

and maintenance is

not

quick

to fix them. The

smoke

alarms

have been beeping since the beginning of July. They moved us into a

dirty

apartment and the ceiling fan and bathroom sinks are

broken

. The last unit the dryer had a short and kept shocking anyone who touched it, maintenance took 3 months to replace it. The contact information they provide you to speak with management go unanswered for several months. When they do call you back if you do

not

answer they

leave

a very vague message to call them back. It has been three weeks since I have returned their message. I have yet to call and it does

not

go to voicemail.STAY

AWAY

Review from Google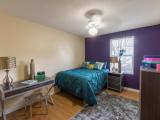 Jul 2018:
Paula.

Amazing

. Stupendous. Made the move in process very simple for a first time renter. I appreciate the effort and the lay out of how things will be when I move in! Thank you! Review from Google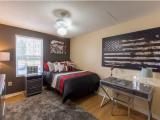 Jun 2018:
I have been shopping around for apartments and I've come to find Vie in Raleigh to be very competitive among my options. The difference between Vie and the other places I am considering is the

amazing

staff at Vie! In particular Dayquan Chapman! He's been really helpful informing me about what Vie has to offer! His kindness, inviting personality, and campus knowledge has definitely

left

a mark. I look forward to going forward with Vie this upcoming fall semester. Thank you! Review from Google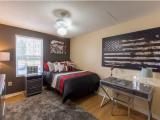 Jun 2018:
Just signed my very first lease! Shout out to Rome and Anthony for helping me and getting me such a

great

deal. Anthony's tour made me so excited to live here!! I

can't

wait for August. Review from Google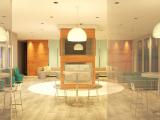 Jun 2018:
I

love

how

nice

and modern the property is! It is absolutely stunning! All the staff at VIE are incredibly

nice

! Kammy and Rome are the nicest ladies you will ever meet and are a

pleasure

to talk to!

5 stars

does

not

do this property justice, I wish I could give 10! Review from Google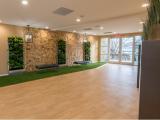 Jun 2018:
Move in was

easy

and smooth. However I've had a few

issues

with my roommate themselves but Rome and Alana have been

great

! I know they

can't

control peoples behavior but they have gone above and beyond to hep me. If you have any

issues

just ask for them! Review from Google