Back to Previous
Close Tab
Additional Reviews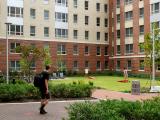 Sep 2018:
The elevators have been

down

for over a week and the issue has yet to be addressed. Going to and coming from classes throughout the day is exceptionally

difficult

when you live on the 10th floor and have to take the stairs. I also have a recurring sprained knee and having to go up and

down

these stairs

all the time

inflames it. Probably going to have to go to the doctor's soon to get it looked at since it now hurts to walk on it. Review from Google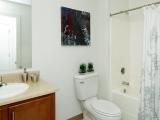 Sep 2018:
Elevators for both parking lots and apartments

break

down

easily but you think that this should be a priority to fix right? But no because it literally takes weeks to fix it. Also this appartment has

trash

shoots and when it overflows they don't even

clean

it until days after so it overflows more. It's like they don't have a custodian or janitor Review from Google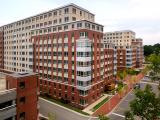 Jul 2018:
This was my first year, staff has been

great

, and I loved how

close

to class and everything else it was. The price is a little high for my 2 Bedroom but compared to all the other places around here it's pretty fair Review from Google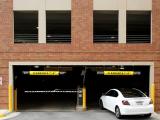 Jul 2018:
Love

living at VC, this is my second year and I'm moving to one of the larger 4 bedroom apartments with some friends. The staff has been so helpful through the entire process. I toured last weekend to show my mom the place, and the hallways look really rough but the staff told me that this was getting freshened up during the summer

break

. Review from Google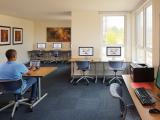 Jul 2018:
Really, really

terrible

apartment building. I wouldn't recommend living here if you have a choice. Rooms are

decent

, if a little worn

down

, but easily prettied up with decorations.

Great

walking distance from north campus. Ok furniture, and

decent

water

pressure. Parking is alright - although if you're handicapped, be

warned

the elevators in the parking deck don't work. Have

fun

rolling

down

the levels I guess? The real

problems

come in with regards to the staff and the amenities. Staff: I have

never

had a

pleasant

conversation with a staff member. I always

leave

feeling like an

idiot

, indignant/

angry

, or insulted. They're

rude

and dismissive about concerns, and generally seem bored and uncaring. Don't expect any

help

if you have an issue while living there. Packages mysteriously go missing even when the carrier has confirmed delive Review from Google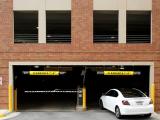 Jun 2018:
Great

location couldn't have helped my friend pick a better place. I

enjoyed

my stay there while visiting her. Was super

impressed

with the facilities. Review from Google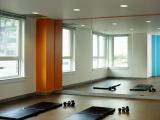 May 2018:
Looking for student housing? Look no further! I could

not

imagine my college experience without this place! I have signed to live here for the 3rd consecutive year. Going into my senior year and having lived here since I was a sophomore, VC has been a dream.

Great

staff that selflessly puts the residents before themselves consistently, ideal location for walking to class, and fantastic amenities to enhance your experience here. Valentine Commons does

not

disappoint when looking for student housing, and compared to other local price points VC beats out all the competition! Review from Google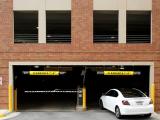 May 2018:
Terrible

. Their operating hours are always

wrong

. Open

late

or early when ever they feel like it. Your mail comes through a third

party

so don't even bother paying for

fast

shipping because it'll take them a week to get it to your mail box anyways. Review from Google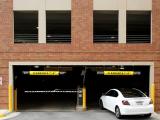 May 2018:
Overpriced

. Internet skips every 10 seconds or so, so forget streaming

high quality

sports games or anything of that sort. If you play video games, your ping spikes and you will lag online

due

to that. Packages are almost

never

received the same day they arrive to the building. I've lived here for 2 years and had

horrible

roommates. The first year I

complained

regularly about this guy who would just

leave

his

alarm

on for hours and they did

nothing

even though it is in direct violation of the lease to do something of the sort. Second year, these guys have

left

the kitchen absolutely

disgusting

despite being

warned

about

fees

and such during inspections -

nothing

ever arose from that.

Average

furniture provided, everything gets squeaky and wobbly pretty

fast

. The gym is pretty small and

not

very noteworthy if you are actually trying to lift w Review from Google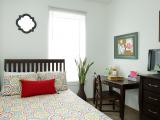 May 2018:
I've lived at VC the past 2 years. So much has

changed

at State, but I will say I have loved living in VC. The property is older, and some stuff is out of date, but from what I've heard from the staff they are working to update it, which is

good

. The staff has always been available to speak with me whenever i've had an issue, in person, email or even text. I will say that it's

nice

to know i can text the office whenever I have an issue so that i

don't

always have to come

down

to the desk. There is a maintenance guy, older guy, who is so

friendly

, and sings in the hallways while he goes around doing stuff. I will

never

say that this place is

perfect

but from my experience the staff has made it worth living. If I

didn't

graduate this year I would be resigning my lease. I think that the people who post all this

negative

stuff just

don't

really tr Review from Google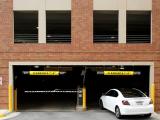 May 2018:
so lets be honest...I moved into this place and

didn't

see the reviews for it until afterwards so I was pretty freaked out. I feel like that stuff I have read and hear really happened but I can say that since l moved into the building in August that has

not

been true anymore. I live in a 3 bedroom apartment with one of my friends and we got a random roommate and it's worked out really

great

. The building it ok, the apartment works for me and my friends and the staff is really

nice

. I'm

not

going to

lie

there have been a few

problems

here for example when i first moved in maintenance took

forever

to get anything fixed, but i guess they fired those guys because things got better pretty

quick

when the older guy on maintenance started working here. Internet has it's

problems

every now and then but they seem to be on top of getting it fixed when Review from Google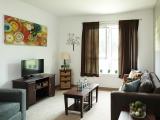 Apr 2018:
I

love

living at VC! This is my third year living here and I have signed to live here for my senior year as

well

. The location is

perfect

for me to make it to classes on time, as I often over

sleep

and need to make it to class in a short amount of time. While this is student housing, I think living here has prepared me for when I graduate and I am on my own. People on here are

complaining

about the price, but they are the cheapest in the area for being so

close

to campus. In summary, if you are looking to live

near

campus then there is no better place for you to live! Review from Google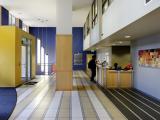 Mar 2018:
I

love

living at VC. It's super

close

to campus, so I can walk to all my classes and still get the campus life experience. The apartments are

clean

and

new

and give a unique student living experience. They have resident

events

frequently including lots of

free

food! My roommates and I

love

it so much, we renewed for next year! Review from Google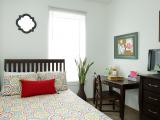 Jan 2018:
Close

to campus which is

nice

but

overpriced

, the gym is hardly a gym and has very little equipment. The halls and apartments

smell

musty and like weed

all the time

. Review from Google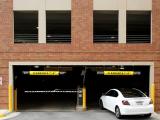 Aug 2017:
I

hate

to used this word. But this place is straight ghetto. I have

never

seen so many

unprofessional

people working in one place at the same time. Hopefully my roommates and me can find something better next year. So ready to move. Review from Google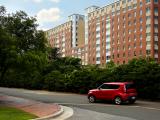 Aug 2017:
They gave us a apartment where a guy peed all over the furniture/carpet and

didn't

even

clean

the room before we moved in. Do

not

stay here if you have other choices. You'll fine it's

expensive

and

not

very

convenient

. Our room a was a 10 min Walk from our cars. Alsor quality checks, we were moved into a room with the absolute

worst

condition and nobody seed to when do a check before we came. We couldn't really move in until the w

hole

place was re- carpeted. Review from Google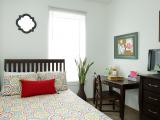 Jul 2017:
The only

good

thing thing about this place was the staff. There was

mold

EVERYWHERE and so much iron in the

water

that my drains turned red. Everything got

dusty

again within an hour of cleaning it. They had people come in and spray for

bugs

(which we weren't told about) and they sprayed all of my shoes which then grew

mold

on them (which I'm

allergic

to). When I told a staff member to tell her boss so it

wouldn't

happen again,

nothing

was done about it. If you can live somewhere else, I highly recommend it. Review from Google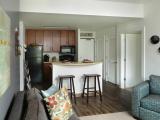 May 2017:
My daughter has lived at Valentine Commons for 3 years now and it has been a

great

experience for her. The apartments are

spacious

and the staff is very attentive and helpful. The monthly rent is fair considering the location, amenities and the fact that everything is included. Safety is important as

well

and living at VC has given her mother and I piece of mind knowing she is

safe

. There have been a few occasions where maintenance requests have been submitted for her AC unit or misc. appliance repair but each time the

issues

have been fixed. For college living you

can't

beat it. I would highly recommend VC! Review from 5/4/17 on Google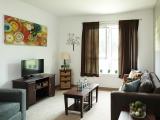 Apr 2017:
This place has definitely improved. Quality apartments, just on the small side. The staff is now much more responsive and maintenance

doesn't

take 2 weeks anymore. I lived here for a year and a half and I was

never

unhappy

living here; however, I have noticed many improvements recently at VC.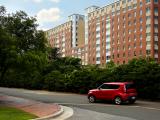 Apr 2017:
If I could give this apartment complex -

5 stars

, I would. This is literally the

worst

living experience of my life. DO

NOT

LIVE HERE UNDER ANY CIRCUMSTANCES. Their office is full of

liars

and

crooks

. They try to

trick

you into signing your lease by claiming that all of the spots are almost full , but that is

not

true! They just

lie

. All of the amenities in the apartment are

broken

or in need of repair. Only one elevator works for all ten floors, which means you wait 5-7 minutes each time and then another 5-7 minutes to get dropped off. The gym

never

has wipes,

stinks

, and all the equipment is loose or

broken

. The hallways are

disgusting

, carpets stained, and the paint on the walls are chipped. The apartments themselves are also in

terrible

condition.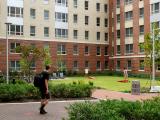 Jan 2017:
This apartment is over-priced. Maintenance

issues

take a week to several weeks to be fixed. When the

issues

are finally serviced, there is a 50/50 chance that they did

not

fix it correctly. I have had

problems

with this on more than one occasion. In addition, the internet is so

awful

. Many times I had to go to the library, in order to get any tasks done that needed internet. The

water

heater is a

joke

. I live in an apartment with three other roommates and we can only shower one at a time, because

poor

quality

water

heater. This place definitely overcharges with very little amenities. Do

not

be

fooled

by their special

events

. They happen about twice a month. I stayed at College Inn and Valentine Commons, and I have to say College Inn is a far better complex when it comes to quality of service you are paying for. Review on 01/23/17 on Google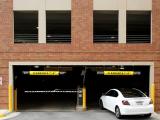 Oct 2016:
Good

for location,

not

so

great

for everything else. Extremely

loud

neighbors,

construction

everywhere during summer (which

can't

be controlled but was still an

inconvenience

with it going on every road surrounding the parking garage), was told what looked like

mold

was

mildew

on our windows and we have "very sound windows" (I still think it was

mold

), and super tiny living quarters and accommodations for the amount paying to live there. If you want the location it's the

perfect

place. If you want cheaper living and larger, quieter living spaces, I'd highly suggest looking somewhere else. Review from 10/9/16 on Google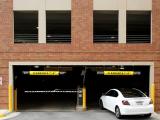 Oct 2016:
So the apartments themselves are

not

awful

but the staff is absolutely

HORRIBLE

. A few people at the front desk are very

nice

but a few others have been completely

rude

and

down

right

unpleasant

. One specific employee, XXXX, was unbelievably

rude

, condescending,

arrogant

, or maybe just having a

bad

day. Regardless, no way you should talk to anyone. Also heard the place has bed

bugs

so there's that. You couldn't pay me to live here again. So

happy

I'm in Stanhope now! Review from 10/2/16 on Google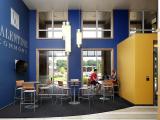 May 2016:
I have to say when I first moved into Valentine Commons I was nervous that this was going to be a

bad

experience, but I have been very surprised. I think I was nervous because I had heard so much, but it really seems like they have it under control. I have some friends who live at other student places around town and I think its just hard to control it the first year. Either way I wanted to write something because it seems very rare that people talk about

good

stuff and focus on the

negative

. I'm giving Valentine Commons

5 stars

not

because it's the most

amazing

luxurious place in town, but because I have felt so at home this past year. The staff is the most

amazing

, every time I go downstairs they always speak to me and seem to really

enjoy

what they are doing. Review from 5/10/16 on Google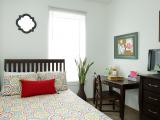 Apr 2016:
My daughter lived there from August 2013 to Fall 2015. She entered as a freshman. I was very

impressed

with the welcome for

new

residents, check-in, food on yard and games. It all made her feel like a campus atmosphere. I was paying for two kids in college at the time and the rent was within reason with all utilities covered and if I was delayed I was given

notice

in a very

nice

way. I really appreciated our time there and the young people working are

polite

and helpful. No place will be

perfect

, but as a mom I felt

safe

with this place and my daughter had no

big

complaints

. Review from 4/19/16 on Google