Back to Previous
Close Tab
Additional Reviews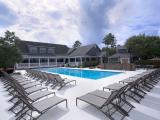 Apr 2019:
THIS IS THE

WORST

PLACE EVER. Since the day I moved in, The office staff are

garbage

. They have the

worst

attitude when it comes to doing their jobs. They are always losing you packages. The apartments are

disgusting

. Move in day, I had to wait hours for one person to

clean

my entire apartment. I PAID for movers to move my stuff, so I was paying for them to sit in the truck. There were

dead

bugs

EVERYWHERE. I honestly

regret

signing this lease. The apartments look

NOTHING

like they look on their website. DO BE

FOOLED

. This place is a set up.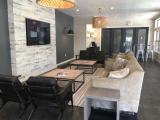 Mar 2019:
I went in on Monday and was surprised to see only one person there working. There seemed to be a lit going on, too much for there to be someone alone, but I will say that the young woman Ashley was very attentive and answered all of the questions that I had for her. She greeted me with a smile and knew the property

well

. If she's there, I would

love

to work with her. Review from Google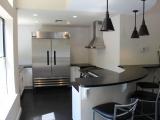 Mar 2019:
Office staff is very

friendly

and helpful Ashly always address any

issues

whenever I go to the office. Management has been much better since the apartments management owners

changed

. Maintenance is also get anytime you need something walk over and ask and they will come fix it. Only issue is that parking at

night

can be crowded but during the day their are always open spaces. Review from Google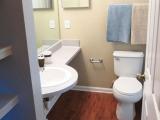 Mar 2019:
Overall

great

complex. The rooms are top notch and the maintenance staff is extremely helpful and prompt whenever

problems

arise. The office staff is extremely helpful. Specifically speaking, Ashley and Hannah have been especially

great

. Any questions I have had or

help

with anything at any time they have provided

excellent

service and are always

professional

. Review from Google
Mar 2019:
The

new

model is so

nice

! I

love

that the property is

clean

and modern. Also how responsive maintenance is even with the smallest work order. Overall just a

pleasant

experience here at The U Apartments! Review from Google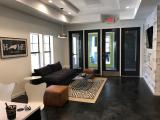 Mar 2019:
Limited

interactions with office, but maintenance is very punctual,

professional

, and thorough. Sean is normally the one who comes to fix our work orders and my roommate and I have had

great

experiences. It's important for us to feel

safe

in our space, even if it is a man from the office coming by. Sean is always respectful and a

great

asset to this place. Review from Google
Feb 2019:
Unprofessional

leasing staff and maintenance crew, when the maintenance staff came to do a routine check-up, they

left

their key in my front door and both doors

unlocked

. Upon further inspection, they

left

my apartment in

worse

condition then when they got there. Also, after being purchased by a

new

management company they breached the leasing

contract

by

charging

more money for a service

fee

to pay your rent online. A breach of

contract

law

charging

an extra $2

across

every resident, a

great

scam

to make even more money. I

would recommend

NEVER

MOVING IN HERE! Review from Google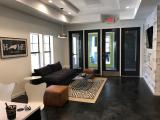 Feb 2019:
Ashly gave us an

amazing

, personal tour of U Raleigh. She assisted me and my friends with any questions we had and showed us everything the place has to offer! Review from Google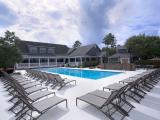 Feb 2019:
Entire staff is exceptional! Whenever I have an

problem

, Hannah G. from the office is always

very helpful

. Tracey, Joe, Sean, and Cam from the maintenance crew are spot on with any

issues

I have in my apartment. Hanna J. from the office always listens to any

complaints

and tries to

help

accordingly. Overall a

great

community to be part of! Review from Google
Feb 2019:
I'm over halfway through my first lease and I'm excited to have signed for a second year! The office staff are

friendly

and do their

best

to adhere to the

problems

and questions of the community. Maintenance is

quick

to jump on

issues

and almost always provide an effective fix for whatever goes

wrong

. Review from Google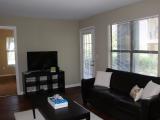 Jan 2019:
I have lived here for 2 years now and renewed for my third year! I

love

living here and the office staff always wants to

help

the

best

they can. The maintenance team busts their butts to

help

everyone and I have met a ton of

forever

friends from the other residents who live here. Everyone goes above and beyond whenever they can! Review from Google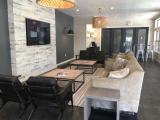 Jan 2019:
I worked with Hannah today. She is on staff with The U Raleigh. She was

very helpful

and patience as she worked with me to get the lease downloaded and signed. If she is a reflection of the company, then only

good

things are in store. Review from Google
Jan 2019:
I recently relocated for work but my 2 years at The U were fantastic. Maintenance was incredibly helpful for us as

well

as Hannah at the office. Thanks! Review from Google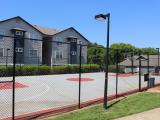 Jan 2019:
I have lived here for the past year and a half and have thoroughly

enjoyed

my time here. I even decided to sign on living here next year. I live in one of the 4 bedroom upgraded apartments and it is

nice

for the price. I have had no

problems

with the internet and have

never

had a

problem

with parking. Any time I have had something

break

or

stop

working their maintenance team has been

quick

to respond. I

really like

the location of the apartments too. Less than 10 minutes from NCSU,

close

to several shopping locations, and

close

to the highway. Review from Google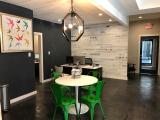 Jan 2019:
After I moved from Village Green Apartments at the start of the 2018-2019 school year, the U Raleigh has provided a

problem

-

free

housing option. The staff is understanding and

friendly

; the maintenance team is timely and helpful. The mail pickup and

trash

drop-off are conveniently located towards the center of the complex. My roommate and I take full advantage of the gym, basketball courts, computer room, and other amenities offered by the U Raleigh. I am definitely interested in renewing my lease for the upcoming year before I finish my time as a student at NC State! Review from Google
Nov 2018:
I'm

not

treated as a priority here. Four

water

leaks

during my 13 months here so far. Property manager nonchalant every time I've discussed an issue with her. Disrespected by assistant manager. Corporate rep from Horizon Reality Advisors unresponsive to requests for a phone call. Maintenance

poorly

managed.

Hate

it here. Review from Google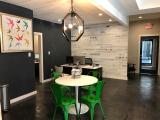 Oct 2018:
The basketball courts are

never

open during the times they claim. Middle of the day it will be locked, on Sundays it will be locked. Management and Hanna Jernigan will always have a

new

excuse

on why it is

not

open. It took two months to

clean

glass that was on the ground and put up a

new

backboard on one side... and the rim is

crooked

. Honestly do

not

know why it is locked in the first place if you

cannot

find someone to open the courts on time. Sometimes the study rooms will be bolt locked. The office likes to

close

randomly before 5. Only

good

thing is maintenance. Review from Google
Sep 2018:
PLEASE READ This is

not

a review that I made in the heat of the moment after a

nasty

encounter with any staff. The only motive of this review is to let you guys know what to expect from this establishment and to share my story. I feel as though I have expectations on par with industry standards. This was my 1st time moving out into my own place so I was pretty nervous about it. Combine that with being a

new

student at NC State I was really on my toes upon moving into this place. It's very important to me to have a

clean

and

safe

environment to live in. So I made an appointment with the manager Brittany before moving day so that I could take a look at my place and make sure that it is

clean

and ready for me to move in. Upon arriving to my apartment on my appointment before moving day, the place was a

mess

.

Nothing

had been painted, cleaned, Review from Google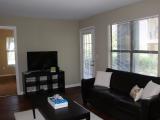 Sep 2018:
From top to bottom, the

worst

managed apartment complex I have ever lived in out of the 5 apartments i've lived in throughout my life.

DIRTY

: When I moved in, the place was

disgusting

with

dirt

all over the floor. I had to mop and sweep my floor.

Roaches

,

spiders

, lizards were getting into the apartment.

Furnished

couches were ripped up.

POOR

MANAGEMENT: They are

late

to respond to emails. Please report everything in your room condition report because they will

charge

you for every little thing they can when you move out, even if it's

not

your

fault

. Management claims to

not

have time to actually meet with you to talk about disputing move out

charges

.

Lost

an important package I needed and found it a month later.

BAD

MAINTENANCE: We had our AC

broken

for nearly two months in the summer. Every time we requested maintenance, they would claim Review from Google
Aug 2018:
I need to update my last post, my daughter and I had a

bad

first impression of the U Raleigh. I brought our frustrations to the management team's attention and they

quickly

responded. They moved my daughter into a

new

apartment and it is a 100% improvement all the way around. Thank you for taking the time to listen and

help

us. Review from Google
Aug 2018:
The U has been absolutely

amazing

! My entire experience there has been

great

so far. The leasing manager, Hanna, has been very prompt and informed when I had questions or

issues

. She's been stellar and has really helped me have a

great

experience at the U! Review from Google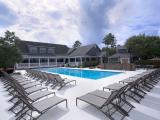 Aug 2018:
Living at the U has really enhanced my overall college experience. I met some of my

best

friends living on the property and I wouldn't

regret

a moment living here. The staff has always been so helpful when tending to my needs and wants. I highly recommend signing here! Review from Google
Aug 2018:
When I was looking for apartments, The U Raleigh was the

best

. The property was so

nice

and

organized

. The staff was super

nice

and

professional

. I was even more excited when I signed my lease. Two weeks before move in IM

NOT

HAPPY

AT ALL. I was promised so much and won't be getting anything. I no longer want to move in. Choose a different place to move in. Review from Google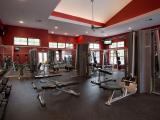 May 2018:
No stars for this place. They do

not

care

about their tenants. They allow anyone to move in and do

nothing

when one complains. If you are a concerned parent DO

NOT

let your child live here!!! Find a place that does proper background checks so they

don't

end up witnessing a

stabbing

!!! Review from Google
May 2018:
I just realized I

never

wrote a

new

review for this place when I moved apartments. I was originally in a 3 bed 3 bath and was pretty

happy

, but moved into a 4 bed 4 bath and had a ton of

problems

. First of all, I wanted to get a cat and was doing random roommate selection and requested that they like pets. One of my roommates ended up being

allergic

, so

not

a

good

start. Then my apartment was flooded with

roaches

constantly, like

not

a day went by when I

wasn't

killing a

roach

. I taped my air vents up at one point because they kept

falling

on my head!

Screw

this place, it's

not

worth your money. Review from Google