Apartment Reviews
Back to Previous
Close Tab
Additional Reviews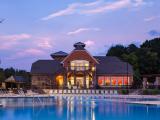 Oct 2019:
This is a

great

place to live if you ever need anything just go to the desk and they will be right on it the front desk ladies always have a smile on there faces so it makes it a

great

atmosphere. Review from Google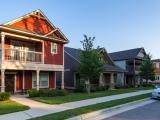 Sep 2019:
Pleasant

environment,

friendly

staff, overall

great

experience. Highly recommended.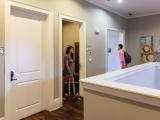 Jul 2019:
Had to move out

due

to moving

away

, but if I could live here

forever

I honestly would. It's so

nice

and the staff is so sweet! Such

high quality

apartments and the pool is so

nice

(def my fav part). Anyway, if you're going to NC State I highly recommend this place!! Review from Google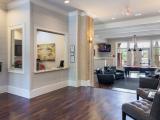 Jul 2019:
I have lived here for the last 2 years and I have loved my experience. I have had a couple of work orders over the years but they are

quick

to respond and the staff is always genuine. I am looking forward to spending another year here! Review from Google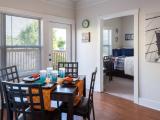 Jul 2019:
I've loved living at the republic the last two years! The bedrooms and apartments are super

spacious

and it's pet

friendly

so I was able to have my dog with me!!! Definitely

would recommend

. Review from Google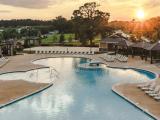 Jul 2019:
So excited for this year to move in! They've answered all of my questions for move in and been so helpful! 12/10 recommend Review from Google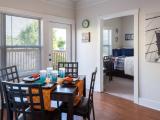 Jul 2019:
I have loved my experience with The Republic! The cottages are unlike any other student housing options in Raleigh, which is what really drew me in. The maintenance staff is

great

and they always come within 24 hours. The people who work in the office have always been super helpful and

friendly

. The Republic is definitely the

best

place to live in Raleigh. Review from Google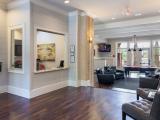 Dec 2018:
My experience at the Republic has been such a

positive

one! Matinence is super responsive and

efficient

(they even steam cleaned my carpets that were

dirty

upon move in!), and the management is very

friendly

and helpful.

Love

how

clean

the grounds and amentities are. Furniture package isn't the

best

, but

decent

for the additional price you pay each month.

would recommend

to college students looking for a

nice

apartment off campus. Review from Google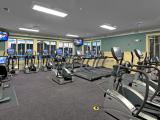 Nov 2018:
The shuttle

breaks

down

often. Rooms are

decent

and

spacious

. Edit: shuttle

problem

was fixed. Review from Google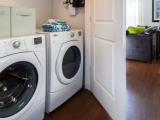 Aug 2018:
The management will

charge

you hundreds of dollars when their own sub par furniture, utilities, and services "

wear

and

tear

" on you. They will

threaten

to evict you and take legal actions upon you if you do

not

comply with their racketeering strategies. The area is

poorly

lit,

unsafe

, and patrolled by a

tow

service that will likely

tow

your car (regardless of whether you live at the Republic or

not

). The amenities in the clubhouse are almost always

broken

or out of service, along with the pool being

closed

for 70 percent of you year long lease; the bus will miss pickups regularly,

leaving

you stranded on campus or at your apartments missing class or work. Having lived at multiple different housing units, I can w

hole

heartedly say that the Republic was by far the

worst

and that you should

not

make the

mistake

of signing a lease there. Review from Google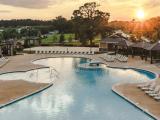 Jun 2018:
AVOID

THIS PLACE LIKE THE PLAGUE. Take note of the time of all of these 5 star reviews. They ran a promotion to get better reviews from current residents because the ratings were THAT

horrible

. The office staff clearly has no competency in running a business. Several applications were

messed

up, mine included, at their own

fault

and they tried

charging

us all for it. DO

NOT

GET THE FURNITURE PACKAGE.

Cheap

cheap

cheap

furniture that they will

charge

you for because it

breaks

. The office staff takes

forever

to fix work orders, will

not

return calls, and does

not

know how to take

care

of their residents. Also

cannot

take the consideration for those with medical requests and

issues

as I had an

allergy

that was

not

taken seriously. Tried to live with it and ended up having to take a trip to the ER.

Charged

200$ for them to FIX THEIR

MISTAKE

. DO NO Review from Google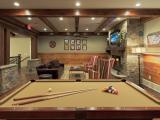 May 2018:
Essentially got my roommates and I to sign a lease ensuring a spot for a 3 Bed/3 Bath and then told us a month later they

didn't

actually have the 3 Bed/3 Bath unit and we would be separated into random units (or would have to pay them $200 to cancel the lease

due

to their

mistake

). Absolutely

terrible

service and is a complete

scam

.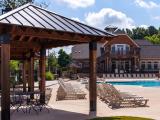 Apr 2018:
Funnest place to live in while in college if you like to

party

. The rent is on the

expensive

side while still having to pay your electrical bill. DO

NOT

get the furniture package as it's

cheap

, in

terrible

shape and you will get

fined

half way through the year for normal

wear

. Moved in last August and there were some

ants

coming in. Talked to the front office and they had an exterminator come in the next day and that

problem

was resolved. The Vie, which is the apartments beside The Republic is a pretty

dangerous

place as there's been 3+

shootings

there the past school year; but The Republic

cannot

do anything about that. Pool is

great

, when it's opened. The clubhouse is also

great

. Kitchens are really

nice

and the floor plans are open. Overall, I've made a lot of

great

friends from other renters at The Republic and really

enjoy

living Review from Google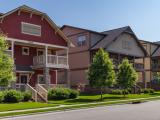 Apr 2018:
Great

community to live in with your friends. Our house was very

spacious

and

well

kept up with. Pool is

great

and the clubhouse perks are

nice

. Little

pricey

considering how far it is from campus but overall a

great

place to live! Review from Google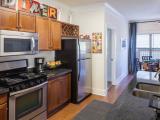 Apr 2018:
The Republic is a

great

place to live. Ive lived there for the past year and will be returning to live there next year as

well

. They really give you your moneys worth. I

didn't

have to pay for a parking pass because the shuttle

runs

all day from 6am to 7pm. They have a large rec center where I would walk to go study instead of driving to the library. They have

plenty

of computers in the computer lab and also pool tables, a lounge, a gym and a very large pool with a volleyball court. The pool is

amazing

in the summer and everyone has

fun

while barbecuing and playing games. The rooms are a

great

size with large walk in closets and separate, private bathrooms. I recommend the republic to everyone. Review from Google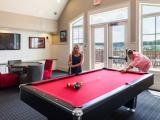 Apr 2018:
I lived here my senior year of college and it is by far the nicest place I've stayed. They really stay on point with keeping the grounds very

clean

and

well

kept. The pool is really

nice

and everyone I've met in the office has been extremely

nice

and helpful. Review from Google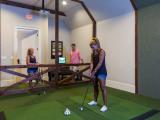 Apr 2018:
I lived here my senior year of college and it is by far the nicest place I've stayed. They really stay on point with keeping the grounds very

clean

and

well

kept. The pool is really

nice

and everyone I've met in the office has been extremely

nice

and helpful. Review from Google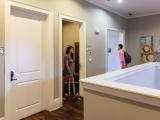 Apr 2018:
I have lived here for almost a full year. This is the second place that I have lived in Raleigh and definitely my favorite. Maintenance is highly responsive. I had a dryer

break

down

and I submitted a work order later at

night

online and maintenance was there to fix the issue the next day. When I am

not

working on school work there is so much to do with friends in your

free

time at the clubhouse. It is also the

best

place to live if you have a pet. Most of the people that live out there have dogs so it is a

great

way to create camaraderie among the residents. Review from Google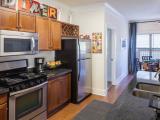 Apr 2018:
Awesome

place to live here for my

final

year here at NC State! I

love

all the space I get; it makes me feel like I'm back at home! Management is

great

and personable, and willing to

help

out with any

issues

that are present. 10/10

would recommend

. Would renew again if I wasn't graduating! Review from Google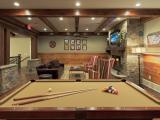 Apr 2018:
The Republic at Raleigh has been a

great

place to live. The maintenance supervisors are very responsive to requests and do their very

best

to keep the space you're living in

clean

. The office staff is always

friendly

as

well

. I

enjoy

the

furnished

package and it is all quality furniture.

would recommend

living here to a friend! Review from Google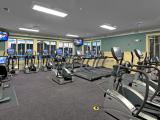 Apr 2018:
I have lived here for almost 2 years now and haven't had a

problem

. The customer service and maintenance is top notch. The staff really tries to make you feel at home and tries to get everyone

together

at different

events

like Thanksgiving dinner, carving pumpkins, breakfast on the way to class, etc. the pool is

amazing

and so relaxing when the hot wearher finally comes. The housing is super

nice

and cozy and kept up to date. I have loved living here and highly recommend living her as a junior and senior in college. It can be

loud

but the Republic is always a

fun

time. The clubhouse is super

nice

too to study in and workout in the gym. Definitely check into living here it's a 10 out of 10!!! Review from Google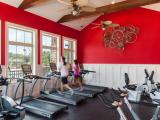 Apr 2018:
Lived here two years. Austin is the

best

property manager I've had. Super

cool

guy. The staff is always

friendly

and eager to

help

. Maintenance is always on top of it too! Steven from maintenance fixed everything super

fast

. The complex is always

clean

. I feel

well

taken

care

of here Review from Google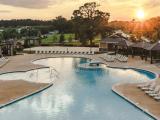 Apr 2018:
I

love

living here. Next year will be my third year and the staff is

always helpful

. I

love

that each unit has access to a grassy area and that the rooms are private and

spacious

. Review from Google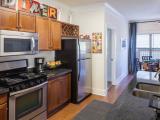 Apr 2018:
I

love

living at the Republic at Raleigh. Staff is always so

friendly

! Maintenance has been on call at any time whenever needed! The

perfect

apartment complex to live in. You

never

miss out on anything because everything happens here!! Review from Google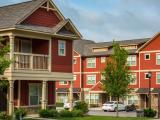 Apr 2018:
I've loved living at the republic this year! Maintenance is

very helpful

with

problems

and I

love

my

spacious

room. Review from Google