Additional Reviews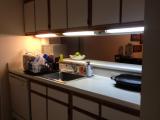 Mar 2021:
Its true what everyone is saying....You get what you pay for here.

Crazy

roommates,

loud

music and

fighting

occupants! Its no cake walk by any means! I have been here for almost 4 years. only because its

cheap

and I had a Mom out of state I needed to see every 5 months so I could

help

take

care

of her. I could

not

have afforded to do so if I did

not

live

cheaply

. I've had my flat screen tv

stolen

, property destroyed by roommates, verbal

abuse

from roommates. List goes on. IF you want to move in with total strangers and live with a lot of

roaches

(

big

problem

here!) and a lackadasical office then by all means! giving a #2 out of 10. Also

don't

expect the pool to be open much. Of the 3 mths it is supposed to be open, its

closed

a lot every year for one reason or another.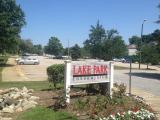 Jul 2019:
The people were

friendly

and I

never

had any

problems

with them. The lake right next to the apartment is an

awesome

bonus. It's super

convenient

if you want to get some fresh air and a little exercise. Review from Google
Jul 2019:
Place got a

bad

Rep from

bad

apples that have moved on. Place is

safe

with an

awesome

pool and you get

great

access to Lake Johnson (fishing trails, boating). People here are

friendly

. Condo:

Good

layout with private baths.

Crazy

fools who had "bed

bugs

"

shouldn't

have bought used mattresses! Location:

quick

,

easy

way to campus, groceries, and downtown.

Close

to 440. I can walk to Wolfline in 10 min. Staff: Renata is sweet but some of the people in the office have

bad

attitudes. Fortunately, owner of our condo

doesn't

use them so we

don't

have much t do with them. They did just power washed the entire community though.

Security

guards seem

decent

. Review from Google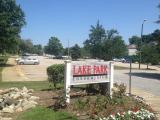 Apr 2019:
The people in the office is

terrible

. They have really

bad

attitudes they talk to people like they are nobody. I

hate

I have another year but as soon as it come I'm out!!!! Review from Google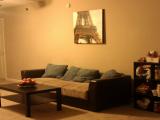 Jan 2019:
Renata In the office is bomb. Still can't wait until my lease is up. Make sure you give

notice

60 days before or you'll be

stuck

for another year. Oh, they sell this as a college student type of thing.... it's

not

. Lots of

creepy

old

men!!! I mean LOTS!! Erica in the office is

trash

. Just don't speak with her if you can. For the price, it is what it is. Can't beat $425 all included, but they don't even HAVE INTERNET which they advertise as they do. Review from Google
Nov 2018:
Renata In the office is bomb. Still can't wait until my lease is up. Make sure you give

notice

60 days before or you'll be

stuck

for another year. Oh, they sell this as a college student type of thing.... it's

not

. Lots of

creepy

old

men. For the price, it's

not

too

bad

. Can't beat $425 all included. Review from Google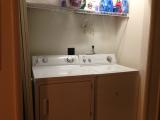 Dec 2017:
Lived here in two different apartments over the last 3 years. Personally I have

not

had a

bad

experience, mostly because I don

not

put myself into situations that allow the management to do anything to displease me however I have had roommates who have dealt with anything and everything under the sun. The office staff are

useless

and

unwilling

to do anything until literally backed into a corner. Anything else I've noticed is no

fault

of the property but an issue with the people who live here. For the most part, they are

polite

and private enough no one ever

notices

each other but there are several individuals who make life

difficult

for everyone else. Honestly the only reasonable way to live here is to have a

good

relationship with someone who owns one of the units. That will make everything easier. For the

cost

, it really

can't

be beat, whic Review from Google
Dec 2017:
College life living. What can you say. Are you really surprised? Review from Google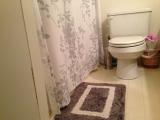 Dec 2017:
We had

good

experience at Lake Park. We rented from the Landlord and

not

from a management company. So it was

well

kept. No

issues

of

bugs

or

roaches

. Maintenance requests were promptly handled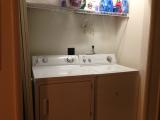 Oct 2017:
ive lived here for 3 years only because i

cannot

afford to move. this place is absolutly

unacceptable

! everything, they say is true. there are homless people begging in the parking lot, i can

barely

make it to my car without a panhandler asking for 40$ they have a

bad

drug

problem

. and

nothing

is being done about it, and a very

bad

vandalism

problem

. theres no point moving here if you dont have a car under 20 years

old

as it is very likely to be

vandalized

. there is no

security

at all so if you

leave

your car

unlocked

it will get robbed, but its probably

good

because if its locked your windows will get busted out. it happens every week here. after dark you cant expect any

sleep

as there is a constant heavy bass coming from peoples cars the entire

night

. every

night

there is

garbage

absolutly everwhere. you

cannot

drive threw the parking Review from Google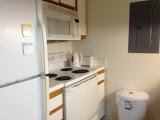 Aug 2017:
College environment with little amenities, somewhat distant walk to nearest bus

stop

(20mintues no shortcut) and shopping center. Leasing options for private owners would be

best

choice for apartment seeker. Review from Google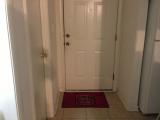 May 2017:
At the beginning it looks

nice

, but when you go inside and live over there, it's

dirty

with many

roaches

and...... Review from 5/28/17 on Google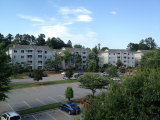 May 2017:
Terrible

Terrible

Terrible

place to live.

Roach

hotel !!!! Even after extermination.

Terrible

. Management is

rude

, they misplace rent payments and do

not

record to the correct tenant accounts. I

wouldn't

recommend ANYONE to move to any of their sites. Review from 5/4/17 on Google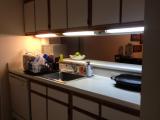 Apr 2017:
This is the absolute

worst

management I have ever seen. There is

trash

all over the grounds, I was sent an email to clear out my kitchen cabinets for

pest

control and they

never

came, and the head leasing agent XXXX is so incredibly incompetent and has the

worst

attitude. One of my roommates had three other people living in her room and XXXX said I could call the

cops

but there was

nothing

she would do and my other roommate kicked a

hole

in my door after stealing my silverware and even when she admitted it to XXXX she said because it was MY door it was MY responsibility to pay for it. Review from 4/26/17 on Google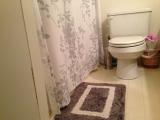 Apr 2017:
This place is the

worst

!! My daughter stayed here. DO

NOT

LIVE THERE!! Rebecca in the office is

nasty

and mean. She has a

terrible

attitude. Like I personally did something to her. My daughter toilet over flowed they

charged

her for that. How

stupid

. This place reminds me of the SLUMS... Review from Google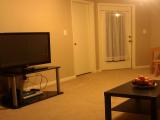 Feb 2017:
Amazing

place to stay. I recommend leasing from a private owner rather than management company. Private owners are much better and responsive.
Jan 2017:
Great

community. Our apartment was very quite and cozy. No

noise

as such. All apartments are individually owned so everyone's experience will be different. Our landlord was really

nice

.

Great

price and very

close

to NCSU. Review from 01/27/17 on Apartment Ratings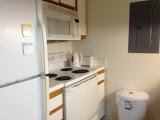 Dec 2016:
Well

I rent from a private owner so my

complaints

are very

limited

with this condo property. And I get along

great

with all my neighbors!!! Review from 12/20/16 on Google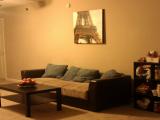 Oct 2016:
There is absolutely

nothing

the apartment management will do if your roommate

breaks

the lease or

breaks

the law. My roommate leaves

garbage

piled up outside the apartment, and during the

night

the animals get into it and

garbage

spills out all over the walkway. Most of the time we have

garbage

in front of our door. She uses our dishes and leaves them soaked in grease for several days, refusing to

clean

up after herself. She makes as much

noise

as she wants and when I ask her politely at 3 am if she can please keep it

down

, she waits until I

leave

the room and calls me a f*cking b**h to her friends.She

smokes

both

cigarettes

and

pot

in the apartment. Her friend moved in and has a key to our apartment, she sleeps on the couch and racks up our utility bill. Review from 10/28/16 on Google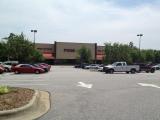 Jun 2016:
i lived at two different units at lake park, which were owned by two different landlords. The first one

wasn't

local and I

didn't

see her much, so I

didn't

know the rules and policies of lake park. The second was local and she was strict about lake parks no pet policy along with other tenant responsibility, she is a

great

landlord and was always available. So your experience here will depend on who you're leasing from.
May 2016:
so I was approached by a lady from the leasing office when she saw me standing on the sidewalk with my small Chihuahua dog. The leasing lady or whoever she was was very

rude

and aggressive towards me. I just recently moved out here and no one from the leasing office nor my private landlord mentioned anything about

not

having pets out here period. The leasing lady aggressively

warned

me about having my dog out here and that it was a

not

pet community and that I will receive up to $500 in

fines

. so I checked my lease and the complex website and it said

nothing

about

not

having pets. Review from 5/19/16 on Apartment Ratings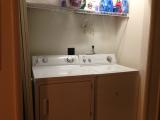 Mar 2016:
Decent

apartment with four medium-sized rooms each with its own bathroom. Adequate common area with a tight kitchen. However, frequent

shootings

,

loud

residents, and

unreliable

maintenance are major drawbacks. I

wouldn't

recommend living here unless you own a

gun

for peace of mind and

enjoy

the

trash

buildup in the parking lots. The bullet

hole

s

near

the mailboxes speak volumes.

don't

let the $410 a month draw you in. There's a reason it's the only place around in that ballpark, and it's

not

the pool. Review from 3/3/16 on Apartment Ratings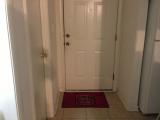 Sep 2015:
If you want an apartment with

rats

and

bugs

... The sound of the AC will prevent tou from

sleeping

Review from 9/1/2015 on Apartment Ratings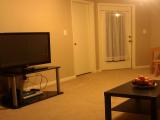 May 2015:
Be careful of that place you

don't

want your information to get

messed

up . 1420 collegiate circle is really

not

a

good

idea I am a friend of a guy that use to live there the staff a lady would

threaten

him if he has Compagnie , of

eviction

I agree with the previous comment its

not

so

good

.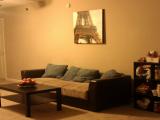 May 2015:
Very

bad

place to live I lived in 1420 collegiate circle and moved out . The lady staff is

rude

and I mean a

bad

person . She does

not

care

for your privacy will enter your room without giving you a

notice

and with maintenance even if you

don't

have

issues

with your room . Even if you're renting it it's

not

your room and you have once again

no privacy

she comes in anyway and will enter even if you're

asleep

and would wake you up with the

noise

of entering. She

wouldn't

call you or send a note for when she would visit so you have a heads up. It's a

bad

experience. Before renting there I would advise you to look out for better rooms available and look in to reviews and speak with staff to

not

experience this .