Apartment Reviews
Back to Previous
Close Tab
Additional Reviews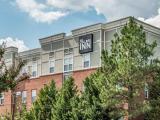 Sep 2019:
If you like very

loud

music and

party

, this place will be your style. I currently live here, they play very

loud

music from 2pm until next day 5:00 am. and no one will

stop

them! They

scream

very

loud

and jump on the floor very hard!!!! Review from Google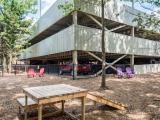 Aug 2019:
I'm very disappointed in this place. The neighbors are

loud

and

inconsiderate

, my friend and I were

harassed

by our two roommates ransoms but

nothing

was done about it even though we sent photographic evidence, people illegally sublease which ended up putting me in a

bad

spot for the summer, their prices are

ridiculously

high, and they removed my carpet after the end of my lease in July without telling me and only sent

notice

of the nearly half a thousand dollar

charge

almost a month later. The

convenient

location was

not

worth the

hassle

that I went through for the 5 months that I lived there. Review from Google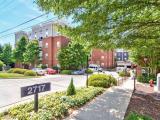 Aug 2019:
The apartment is as

good

as expected. The furniture and facilities in the living room and kitchen are

easy

to use. Smaller than I expected, but it is very cozy. The staff is also very

friendly

and helpful. Review from Google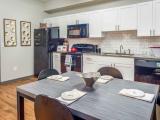 Jun 2019:
I loved the community

events

and perks from College Inn! My favorites were Insomnia

cookies

, Krispy Kreme days, and cupcakes. Review from Google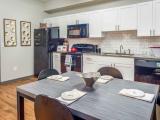 Jun 2019:
I loved the community

events

and perks from College Inn! My favorites were Insomnia

cookies

, Krispy Kreme days, and cupcakes. Review from Google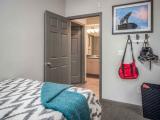 Jun 2019:
The rooms and apartments are a

decent

size but if you plan to have visitors don't live here. They took

away

the four visitors spots and they barley hand out visitors passes. Also they lead blow at literally 7am right outside your window and the

fire

alarm

seems to

go off

every morning. Review from Google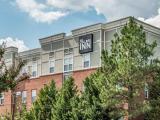 May 2019:
DO

NOT

live at College Inn. Lived there 2 years and they

NEVER

cleaned the air filters. Had a

smoke

alarm

that beeped repeatedly for months and kept putting work orders in for it to be fixed.

IMPOSSIBLE

to sublease if you are studying abroad

due

to their exhorbent

fees

to the subleaser and the leasee. The price is a huge rip off based on the much nicer properties that are available in the area.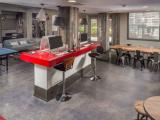 Apr 2019:
It just

doesn't

get more

convenient

than the College Inn. Located on the corner of Avent Ferry and Western Blvd, a glance from Jordan Hall, a 4 minute WALK from Talley - I am currently living where EVERY college student wants to live. Walk out your front door at 10:05 and be EARLY for your 10:15 class.. IMAGINE THAT! It is so

convenient

! From being the first pool in Raleigh to open to having covered parking, I am totally satisfied with my stay here. Review from Google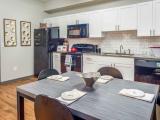 Mar 2019:
Overall, I recommend living here. I have lived here for two years and I have had an above

average

experience. The staff is

friendly

, as

well

as, most the residents. Last year however, my roommates and I got

fined

for things we didn't do, which was annoying.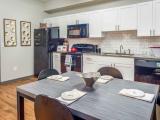 Mar 2019:
This is by far the

best

place to live on the planet. Wouldn't want to live anywhere else. I will probably Renew my lease even after I graduate just so I can hang out here with the energetic,

fun

-loving staff and

free

k cups everyday. The only other place I'd rather live is mars but I don't have enough money for a spaceship just yet. However

due

to a recent job promotion I will probably be able to put a

down

payment on one soon. Until then I will remain here at the College Inn.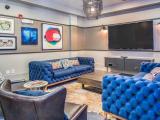 Feb 2019:
I called The College Inn my home for about 2 years while being a transferred student from France and then a full and proud member of the Pack! I loved living there. The staff is 100%

friendly

, with extra superb amenities. Ping-pong table, pool table, sofa and TV, Mac computers,

free

printers included in the lounge room. Outside a

great

pool with a bbq to

enjoy

on sunny days Raleigh has to offer! It is even dog-

friendly

and apartments include 2 bedrooms, 3 bedrooms (I use to live in one of these) and 4 bedrooms apartments. They're

great

with all needed amenities. Thank y'all for these 2

amazing

years! Would be

happy

to come back and say hi!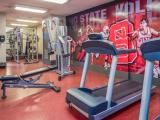 Feb 2019:
Parking for Off-campus students are

affordable

,

convenient

to main campus, and for a parking deck, it stays pretty

easy

to find a parking spot. Review from Google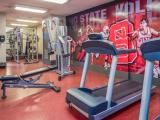 Feb 2019:
Great

place to live and the price you can't really beat the price. Staff and maintenance team are very

friendly

and you can

enjoy

all of of

great

amenities and community

events

in order to keep to comfortable throughout the day Review from Google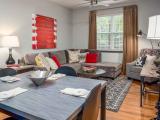 Feb 2019:
College Inn if perhaps the

best

set of Apartments

near

main campus. It is such an

easy

walk to class Review from Google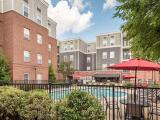 Feb 2019:
"Touring the area was really

nice

and the tour guide did a

great

job of displaying all of the amenities. The application and leasing process was very simple and employees were

very helpful

." Review from Google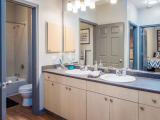 Feb 2019:
I

love

the college inn. The pool is

awesome

and the staff is

great

! 10/10 recommend Review from Google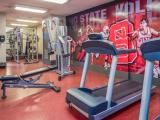 Dec 2018:
Do

not

recommend this complex!!!!! staff and Manager (Mariana) are

rude

and

not

helpful. Take advantage of exchange students and make them pay extra

fees

.

no privacy

or freedom to

enjoy

your stay, I

didn't

feel at home for one year. Review from Google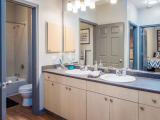 Oct 2018:
This place is so

noisy

. Your roommate could hold

party

until 3am with males. They are dancing and singing super

loud

almost every Friday. And no one cares about it. You Could

not

even

sleep

. I will

never

lease Here anymore. Review from Google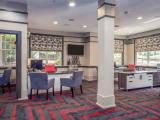 Sep 2018:
Not

a

bad

place to live,

quick

maintenance,

clean

rooms, and I loved having access to a workout room and study lounge. However, when I lived here from 2017-2018 there were frequent

loud

parties outside by the pool at

night

that took some getting used to.

Security

would step in if things got too far out of hand but there was a base level of

noise

you just had to learn to accept when it was warm outside. Also, I'd recommend insisting on seeing the room you're signing the lease for, the demo one they showed me

didn't

look like the one I got, and was very cramped and narrow. In addition stuff like parking passes and "green

fees

",

aren't

covered in the base rent, and they sell parking spaces to non-residents, which can make it

difficult

to park sometimes.

Not

a

bad

place overall, but there were enough little annoyances to make me glad to

leave

. Review from Google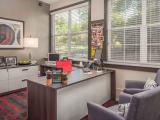 Sep 2018:
Bad

management,

charge

you for cleaning out

fee

when they supposed to

clean

for you. Stay

away

, especially property manager are

rude

Review from Google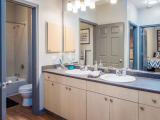 Jul 2018:
Conveniently

close

to campus and the gym!! Rooms are a

decent

size and the apartment has

nice

accommodations. Shout out to Kayla at management. She really

went out

of her way to get my sublease squared

away

and answer any questions I had!! Review from Google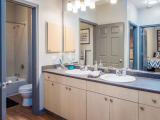 Jun 2018:
Great

location, but even better staff. I've lived at apartments before and this is by far my favorite one. The maintenance team is

awesome

and if you have even the slightest issue, they're on it. I

love

my room and the furniture and appliances they provide are very

nice

and make day to day living

easy

. You won't find another apartment with this

friendly

of a staff and laid back

fun

residents too.

Love

College Inn. Review from Google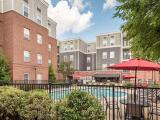 May 2018:
College inn was a

great

place to live

due

to the location and atmosphere. It felt very

safe

and

clean

. Review from Google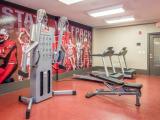 Apr 2018:
DO

NOT

LIVE HERE!!!! I would of rated it

zero

stars if that were possible. I lived there for 2 years. The furniture they provide is all

broken

or

falling

apart

which they will make you pay for when you

leave

. The AC units are

old

and

leak

into your bathtub, if the tempurature is under 70 degrees the ac unit will freeze over and then spill out all over your bathroom. The heat turns half of the apartment into a sauna and won't heat the other half. The hallways are

gross

and I know people who have found

roaches

in their rooms. When maintenance comes to fix things they

leave

messes that they expect you to

clean

up. Parking is

impossible

because they sells spots to nonresidents for class and

rats

have been seen running out of pipes

near

the pool. THIS IS THE APARTMENT FROM

HELL

. Review from Google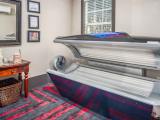 Feb 2018:
I lived at The College Inn from August 2015-July 2016 and absolutely loved it. The maintenance staff are extremely

friendly

and will

help

you with anything you ask of them. They'll even mount your TV on the wall if you'd like! I loved everyone in the office and still

stop

by time to time to say hey. The location is ideal for anyone who lives here. It's within walking distance of North Carolina State University's main campus, less than a 5 minute drive to popular food locations (Cookout, Bojangles, Taco Bell, Sushi Nine and much more), and minutes

away

from downtown Raleigh. Whether you're

new

to the area or would just like to move to an ideal location, The College Inn is the place for you! Review from Google