Back to Previous
Close Tab
Additional Reviews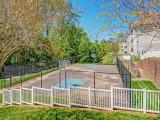 Mar 2019:
I have lived at 3 Preiss establishments, and this has by far been my favorite. The staff is

friendly

, accommodating, and respectful. The

events

they hold for their residents are

great

, the rent

isn't

bad

, it's a solid location, and my neighbors have been

quiet

. (only downside is residents who have dogs somehow

lack

the ability to pick up said dogs

poop

).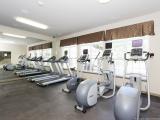 Mar 2019:
I have lived at Campus Edge for several years now and I absolutely

love

it! The staff are

friendly

and provide

excellent

customer service. The complex offers several luxuary amenities to their residents and are a pet

friendly

community. The maintenance staff always respond to maintenance requests in a timely manner and

security

personnel on the property at

night

ensure resident safety. I have renewed my lease and am looking forward to another

great

year living at Campus Edge!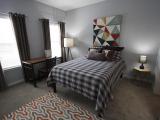 Mar 2019:
Campus Edge is a

great

place to live if you are student at NC State. The staff is very welcoming,

friendly

and helpful. I would

definitely recommend

this place if you are looking for a

nice

location

close

to both Main campus and Centennial campus and also a

decent

price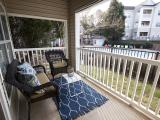 Mar 2019:
I have lived at Campus Edge for a little over a year at this point and I am very

happy

with my experience. The office employees is incredibly communicative, personable and helpful.

Quick

resolutions to maintenance

issues

, if any.

Safe

and

quiet

living community (which can be hard to find in a student complex!). Campus Edge also offers a lot of

fun

events

like weekly Breakfast Club and raffles which is a

fun

way to add to the value of living here! My only

complaint

is the complex needs WAY more parking...after about 6pm, it's unlikely you'll get a parking spot anywhere

near

your apartment. Also need more visitor parking! I will be moving out at the end of the semester (want to live in a non-student complex after graduation) and I am quite

sad

to

leave

this community!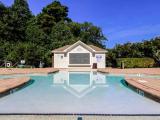 Feb 2019:
So far I have no

complaints

! Everyone is very

friendly

and helpful anytime there is an issue. Our microwave door

broke

recently and Dexter came and fixed it in no time. He was very personable and thoughtful in his work! It was like having a neighbor come and visit.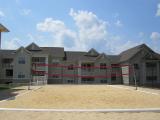 Feb 2019:
"I

Love

living here. I meet and talk to someone

new

daily :) The staff are everything. They are welcoming and very

friendly

. And on top they know even take time to remember who we are." Review from Google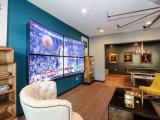 Feb 2019:
I have lived here for a couple months now, and I have

nothing

but

good

things to say. The office staff is so

nice

and helpful. I

haven't

ran into any

problems

with my apartment. It has been a

perfect

living experience! Review from Google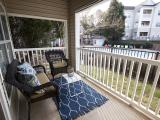 Jan 2019:
When I arrive it was so complicated to pay the rent and the

security

deposit

as they do

not

have cards machine or do

not

accept international check. The food lion where I should get the money orders is out of stock and I took another Uber. It was 4 Ubers taken to have money orders :

ridiculous

. However the reception is really

good

, welcoming,

good

mood, the appartement is

big

and

clean

when I moved in. One thing is it is

quit

far

away

from nc state, the bus comes every 30 minutes and is

late

sometime or

doesn't

show up.

Best

place if you have a car. Review from Google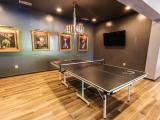 Jan 2019:
The office staff are very personable and

friendly

. My apartment was

clean

and had few

problems

upon moving in. The rates are a little high, but for the value of my upgraded and

furnished

apartment I think it's worth it. We have had a recurring ant

problem

, but that has really been the biggest issue. Review from Google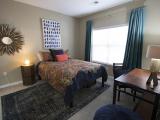 Sep 2018:
Overall Campus Edge has been a

great

place to live. I've had to submit a couple of maintenance request and they've always been fixed in a reasonable amount of time. Since Preiss bought the property rent has

increased

, but the prices are still reasonable.

Pros

: -

Great

location -Reasonable Price (All utilities/cable/internet are included) -

Good

Apartment Size

Cons

: -Non upgraded apartments are dated and have some

bad

appliances (our dishwasher

doesn't

clean

anything after multiple maintenance attempts) -Internet is pretty

bad

at

night

(During the day the internet is

great

, but at

night

(7ish to 10:30ish) forget about streaming or loading lectures without constant buffering Review from Google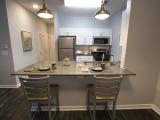 Aug 2018:
I had the unfortunate opportunity to deal with the regional manager for campus edge Raleigh when my daughter had a

problem

with her apartment and reached out to the

wrong

person for

help

resulting in her being

unable

to get into her apartment at 1 am. The regional manager seemed to have little no

concern

that my daughter was

not

redirected to the correct person to

help

her. After I

left

a

negative

review I was contacted by the Property Manager who seemed very concerned and made an effort to

help

. My only issue is that they continue to

blame

my daughter (see below). She had a

problem

and called the number she was given to call. Which takes you to a phone menu. She initially selected emergency maintenance from the phone menu however that lists emergencies that maintenance will

help

with immediately and being

unable

to get into your a Review from Google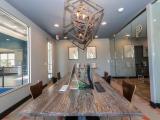 Apr 2018:
Initially my roommate and I were excited about moving in to Campus Edge. That excitement

quickly

went

away

when on the first Sunday before classes there was a huge pool

party

thrown with lots of non students and heavy

drug

use going on. Several

complaints

to the

police

were made and it was shut

down

. The apartment themselves are fine, minus the fact your neighbors below or beside you can shake your floors with the base. There are several non students living here despite advertising it is students housing. When

noise

complaints

are filled through the office they are

not

taken

care

of. Management has been pretty

good

when it's comes to independent

issues

, but complex wide

issues

(like non students living here and causing the

noise

issues

because they don't value the students' sanities that live here)

not

so much. This did

not

make a pleasa Review from Google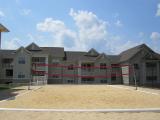 Mar 2018:
I moved to Campus Edge in 2012, I chose to live at this community because of location to my job. I have now lived at Campus Edge a total of 5 years in 6 different apartments! After living at the community for a year, I applied to work in the leasing office. I have continued to work at Campus Edge for the last 6 years. The property has improved tremendously with the

change

in management. I

would recommend

this community to anyone looking for a

nice

and

affordable

apartment

near

NCSU, RTP or downtown Raleigh. Review from Google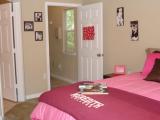 Mar 2018:
I've lived at Campus Edge for 3 years, and it's been a

good

place to live throughout college, however I do have a few comments to make. Unfortunately my apartment has

not

gotten any upgrades since I've been here (most other apartments have) and the rent has

increased

dramatically each year. I am also concerned for my safety when I take my dog out to use the bathroom. There are frequently times when I do

not

feel

safe

enough to take my dog out at

night

. Review from Google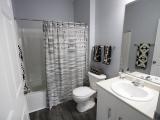 Mar 2018:
The apartment itself if pretty

nice

and

clean

. However, there is

garbage

EVERYWHERE outside. I

can't

walk my dog without having to pull him

away

from some

weird

food/

trash

in the bushes. My upstairs neighbors are EXTREMELY

loud

and

throw

trash

off of the balconies. I have

complained

with no avail. The

garbage

has

not

been cleaned and continues to pile up outside my window. Also, it lies right beside I-40, so I hear

sirens

and cars all hours of the

night

. Definitely

okay

for a starter apartment for someone low budget, but would

not

recommend staying longer than you must. Review from Google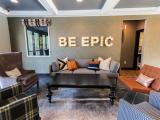 Feb 2018:
I have lived at Campus edge for 3 years now and I

love

it! Very

close

to campus and downtown. Updated and

spacious

apartments and a

friendly

and helpful staff.

would recommend

to anyone moving to the Raleigh area. Review from Google
Feb 2018:
I have been at Campus Edge for 3 years now and it was the

best

decision I've ever made! I

love

being able to live where I work. The company is

great

to live and work for. Review from Google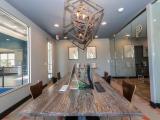 Feb 2018:
Great

place to live one of the better student living options for the area, prices keep going up each year but it is

safe

and

close

to everything. right off of i40. Also Cooper (works in the office) is really helpful and funny. Review from Google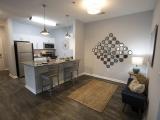 Feb 2018:
Campus Edge was the most appealing apartment complex for my personal budget, and to this day I have been content living there. The office staff is

easy

to work with and very accommodating. Maintenance has been extremely attentive and come the day of or next day to fix any

issues

. Super

happy

with our decision to stay at Campus Edge! Review from Google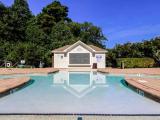 Feb 2018:
Out of all the places I looked at living Campus Edge was easily the

best

. The staff are super

nice

and maintenance is always

fast

and

efficient

. Resigned my lease without question. Review from Google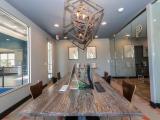 Nov 2017:
I've worked with the Campus Edge team since this past summer. The location is so

convenient

to centennial campus...short walking distance! They have a ton of

great

amenities, and there's always treats or food in the office. I have also seen many examples of how the staff there goes above and beyond for residents on a daily basis. Review from Google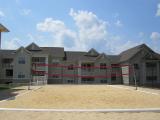 Sep 2017:
Campus Edge has been

great

so far. The apartment is

spacious

and we've had only needed minor fixes. The staff and maintenance have been

great

and are

quick

to respond to anything. Need more parking spots though. Review from Google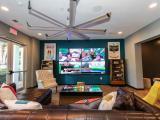 Aug 2017:
I have been a Campus Edge resident for just over a year now and have

not

been disappointed. If I ever have a

problem

, Mariah is always

happy

to

help

along with the other staff. Parking can be

limited

during the school year, but I understand the reasoning behind the strict towing. I feel

safe

in this community and the saline pool is a

nice

addition. I would highly recommend living here. Review from Google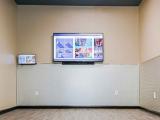 Jul 2017:
No parking for guests ! The parking spots for visitors are always full/occupied and if your guest parks overnight, their vehicle will get

towed

. It might look silly since that is the case everywhere, but for a large community, there should be more parking spots for visitors. Also regular residents do

not

have enough parking

near

their buildings. Have to park in some corner of the community after 9 pm. I have lived here for a year and I am

leaving

this place for

good

. Review from Google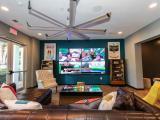 Jun 2017:
The apartments themselves are

okay

, but definitely

overpriced

. There are some relatively minor things (laminate

peeling

from counters,

dingy

old

carpets in the bedrooms, cabinets that have come off of their hinges) that were a

problem

when I moved in and

haven't

since been fixed. The appliances (especially dryer and dishwasher) are pretty

awful

and really need to be replaced. Maintenance is very

slow

to respond to requests. As others have said, the biggest

problem

here though is parking. If you

aren't

home by 9:30 it's basically guaranteed that you

won't

be able to find a space anywhere

near

your apartment, and every time this has happened to me I feel

unsafe

walking in the

poorly

lit parking lots back to my apartment. Sometimes every single spot has been taken, so you have to park in a

fire

lane or handicap space and

risk

a parking ticket. Yo Review from Google