Additional Reviews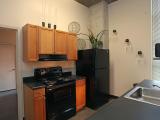 Dec 2018:
Simply, scammers, they will do anything just to get your money, lived there for 4 months, it was just the

worst

! You forgot your apartment key in your room and want someone to just open the door: pay $25,

lost

your key: pay $50 Shower heads, sink, and AC have been downgraded so that they can save up some money. Their shuttle bus will easily

leave

you waiting at a

stop

(time and place) without any

notice

and

never

come. A truck slammed into the wall next to our apartment causing a

water

leakage, they waited 2 weeks to fix it. They sent me a move-out statement after moving out, saying I should pay $125 because i forgot my

trash

can that has some papers in it. They literally took the bag out and

charged

me $125.

good

luck! EDIT: You have my name right here, let them contact me then. The last issue that I had was the one that made me d Review from Google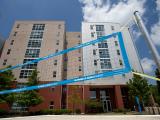 Dec 2018:
Great

location! The team is

very helpful

with all my needs. Maintenance is always next day at the latest. The

events

I have attended have been mind blowing! I experienced ice skating for

free

! Ashley always took time to communicate to make sure everything went fine! I would totally recommend to anyone!!!! Review from Google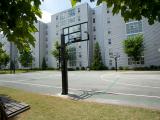 Dec 2018:
Westmar student lofts

not

only is a

great

place to stay, but they have so many

fun

and exciting opportunities for their residents

all the time

. Currently at the Georgia tech basketball game FOR

FREE

and I get

FREE

FOOD along with a chance to win

FREE

RENT if I make the shot at halftime (Wish me luck). WESTMAR LIT 😭 Review from Google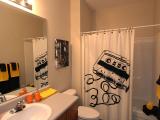 Nov 2018:
Review for Ms. Sarah Garcia: I recently moved to Atlanta and decided to checkout Westmar Student Lofts. Upon entering the office I was greeted with by Sarah with a warm smile. Soon after Sarah offered to give a tour of Westmar. During the tour she was very

professional

,

knowledgeable

, and kind. Also,

I like

d how Sarah was

not

pushy or forceful of my decision. I recommend working with Sarah if you are considering Westmar Apartment Lofts.

Great

job to the Westmar Staff & Sarah!! Review from Google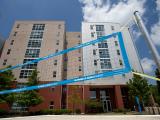 Nov 2018:
Kate in the leasing office is

awesome

! Westmar is a secure apt complex w

great

staff. I will reccomend that you do

not

choose to live on the first floor. It is much louder and you may see

bugs

if by the

trash

chute. Other than that, it is a

great

place to stay for college students. the shuttle

runs

to all campuses in the perimeter Review from Google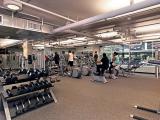 Nov 2018:
Sarah was

great

! I was indecisive about where I wanted to stay but she made me feel extremely comfortable!! She made the experience very personable which I loved. The community has

changed

a lot and I feel confident in my decision to sign my lease! Review from Google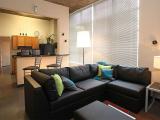 Sep 2018:
PLEASE READ! WestMar is a

terrible

community ran by

terrible

management. As soon as I moved in (we were

not

shown the room before move in day) my room was

FILTHY

. The bathtub was stained, there was hair and

dust

all over the floor and just crumbs and debris. The "maintenance manager" Dustin tried to correct the situation by giving my roommate and I a gift card or "hush money" and we were promised it would be cleaned by th next day. We return expecting to live in a

clean

environment only to be greeted by the same

filthy

room which we ended up having to

clean

ourselves. Overlooking that, we pay for an elite unite with all

new

renovations and upgrades which we did

not

have upon move in day. The leasing office gave us standard furniture and felt that it was an issue when we asked for the elite upgrades which we pay over $300 more in rent for. The only person i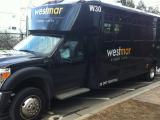 Aug 2018:
This is my first semester staying at Westmar. My leasing process was really

quick

&

easy

. Jessica made my grandfather way more comfortable with having me stay here. Sarah was very instrumental in solidifying the process. Mary is also one of my favorites! I had a room lock out and she helped me get back in with no worries. I

love

Westmar!!! Review from Google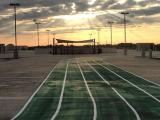 Jun 2018:
My lease is almost up and I couldn't be more excited to

leave

this place. Over the course of this past year: - First Day: I walked into a

trashed

room with fruit flies everywhere and

stains

on my walls, and it is

nothing

like the model room they show on tours. - Multiple maintenance requests

ignored

to fix/replace our refrigerator. - Frequent

fire

alarms

(sometimes very

late

at

night

or early in the morning). - A

shooting

(and no address of it or our safety). - Extremely inconsistent wi-fi and cable access. - Multiple wrongful

fees

added to my account that take ages to get corrected (and sometimes

don't

get corrected at all). - Staff trashing our rooms to prepare for renovations that are for future residents. - Extremely inconvenient guest check-in... ...and the list goes on. Literally the only

good

things about this place are its location Review from Google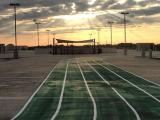 Jun 2018:
Ashley is so

amazing

! She always greets me when I come through the door. The staff is so

friendly

. They make living here so

nice

. Review from Google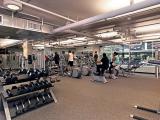 Jun 2018:
So I wrote an initial post about the west mar that I'd like to retract. First of all I'm

sorry

to all of those in the front office that I may have offended. I was in a dark place mentally and took my frustrations out on a few that

barely

knew me. No

excuse

. I should know better. Life is what you make of it. Every breath is worth taking and every day is worth gratitude. I'm greatful for having a place to rest my head safely. Thank you Westmar and

well

done on the newly renovated basketball court. The 3 star is simply off the strength that I've only lived here for a week lol Review from Google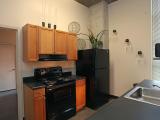 Jun 2018:
Westmar has been a total rollercoaster.

Not

only have I faced

issues

with past roommates, that Westmar claims are hand selected for you, but I have had

issues

with Westmar themselves. The leasing office is extremely

unorganized

, especially the accounting department. Under no circumstances should you

charge

a tenant varied amounts monthly, and have no explanation behind

charges

. The accounting department essentially plays with numbers on your account, with little or no communication to you. This past week I have had an issue where the bookkeeper, Zenia Silvers, contacted someone who was

not

me, and spoke about my account details. Westmar is

run

by extremely

unprofessional

individuals who are

NOT

here to assist you, they are here to collect a check. I am still waiting for clarification as to what is happening. Before you sign a lease with them Review from Google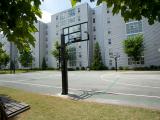 Jun 2018:
five stars

?! Yeah right. I don't know anyone who has ever

enjoyed

their stay here and I've been a resident for four years. Do

not

live here, it's a complete

waste

of money. The parking situation is a

joke

, the maintenance is

unreliable

and in many cases nonexistent, and the staff is

clueless

and very

unprofessional

,

never

on the same page. Front desk staff answer the phone when they feel like it, and there is no answer machine to

leave

a message.

Not

to mention the

bugs

and

cheap

jail beds. The

fire

alarms

go off

randomly and nonstop, and one of the

security

staff that found my wallet

stole

money out of it before turning it into

lost

and found. Meanwhile, they just keep adding more and more frills and perks for show to compensate for their rundown living arrangements. My car got

towed

because I was

refused

a parking pass after my primary Review from Google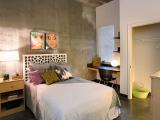 May 2018:
Westmar is LITERALLY the

worst

. They will

charge

you randomly THEN add on

late

fees

. They will

not

communicate with you when you try fixing the issue, and if you call the leasing office they will "transfer" you to accounts only to be

left

sitting on the phone with a non

stop

ringing line. Their management

SUCKS

AND NO ONE WILL

HELP

YOU!! When I moved in, my furniture package was

subpar

. And once again no one helped. They will

lie

to your face and do anything to get you to sign a lease!!

RUN

! Do

NOT

sign a lease here. Review from Google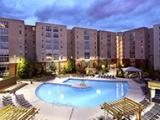 May 2018:
This place does

not

even deserve a

one star

. I beg of you to stay far

away

from this

hell

hole

. The management is

horrible

, dumb, retarded,

lack

common sense and are the spun of the devil. They do

not

know how to effectively communicate with their residents and treat everyone with

disrespect

.

Due

to their

lack

of communication, their residences are

clueless

with the changes they make and they

love

to fine the residences. Firstly, I was told the

wrong

amount of rent I was to pay every month. I would go to them and inform them that my account was

not

right and they would rudely dismiss me. My friend who works there was able to

help

me out after 6 months of going back and forth with them. On top of that they were adding

fees

to my account that made no sense and mind you I pay my rent 4 to 6 months in advance. The building was on

fire

twice and there was no communicat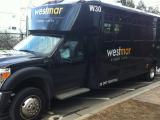 May 2018:
Living a Westmar Lofts has been a

great

experience, in my opinion all of the past reviewers would have a different point of view if given the chance to live under this management... All of the leasing agents are extremely hard working and busy around the clock to

help

ensure that you are receiving the

best

service they can provide. So far I've lived her for 3 months and I've

enjoyed

every minute of it . Management is constantly thinking of

new

ways to make living here at westmar an

enjoyable

experience. From pool parties to wine tasting and everything in between. If you ever had an issue while living here or are in need of further information contact Ashley at the leasing office. Review from Google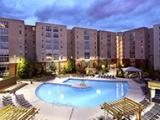 Apr 2018:
Destin did a

great

touring me! I really appreciate the time spent at Westmar. I am

happy

to call this place of residence my

new

home! Review from Google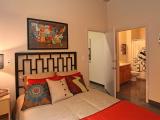 Apr 2018:
The tour of Westmar has been

great

, thanks to my tour guide Reann. For a prospective resident, I feel that the pricing, location and living condition are just right for a college in the Atlanta-Metro area. Review from Google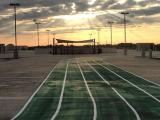 Apr 2018:
living at Westmar is very bittersweet . My favorite person that worked here was Ms.Charity she was very sweet always answered the phone with a warm greeting and even when you came in she welcomed you. I

love

having my own bathroom. I just wish They ain't get me

stuck

in this 12 month lease ! After I signed for 10 months they called me and told me it would be cheaper to do twelve months ..which it is

not

cheaper at all. The manager is real

cool

and

down

to earth . They have

events

"pool parties " "wine

nights

" Review from Google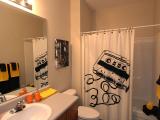 Apr 2018:
This place really deserves

0 stars

. 1 is an understatement because the management here is

horrible

!

BEWARE

OF WESTMAR LOFTS. To start off, I had

problems

in regards to my health needs and went to the management daily only for them to

NOT

be helpful or

caring

AT ALL. I spoke with the manager there named Ashley & her manager named Tracy.

Horrible

and unconcerning people along with another lady named Tosano! I also know people that had

problems

with this same management. They didn't

care

about my health at all to work with me over the course of days in the apartment ! Stay

away

from this place & believe the reviews please! Also, they have a low rating on the Better Business Bureau & I will be filing a

complaint

along with everyone else! Will

not

be staying here again even if it was the last place on earth. They could

care

less even if you were on death row and have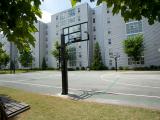 Mar 2018:
I wonder if the

positive

reviews that i saw here are from the staff 😂 Don't be

fooled

by the

nice

pictures they have online or the

nice

way they interact with you when you come sign your lease THEY

NEVER

HAVE MANAGERS! You can

never

sit

down

with anyone and voice your concerns! They have

events

once in a while, but lets be real they have 0 customer service, the hallways

smell

like shit or weed...they have

shootings

once in a while.. pretty much luxury

projects

if you know what I mean! DONT LIVE HERE PERIOD!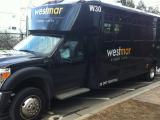 Mar 2018:
Waoo, Ashley is such a

wonderful

,

efficient

,

amazing

,extra ordinary person, I think words

aren't

sufficient to express my feedings in regards to her attention and

good

job. Thank you so much. Also I would like to say Ashley you are

beautiful

. Review from Google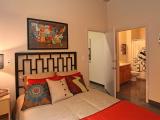 Mar 2018:
THE

WORST

PLACE I HAVE EVER LIVED. Calling the management, policies and cleanliness

piss

poor

would be too kind of a compliment for this facility. I wouldn't wish the "Westmar Experience" on my

worse

enemy. Here's why: - my air filter was black with debri. I filed 3 request with maintenance because

dust

was flowing from my vents. Only on the 3 visit was the filter

changed

- I've had a

leak

in my main hallway of my apartment coming from AC. They said they fixed the

problem

but it still happens from time to time - the hand of the door between the parking garage and apartment has been

broken

for nearly 3 months. You have to use the elevator - oh wait no elevator! That

breaks

every other week. (definitely worth looking into their accreditation for handicap accessibility) - A girl was shot in the face here... Residents received no Review from Google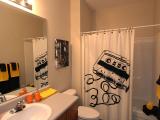 Feb 2018:
First off please pay no mind to those five star reviews, even those with a

good

experience at this place know it'd

never

earn

5 stars

. This place honestly isn't

awful

. We haven't had any

roaches

, maintenance responds eventually. They try to hold activities for the community and they offer shuttle service to Atlanta universities and Walmart. I don't live on a hall with a

trash

shoot, but usually when I go they aren't

overflowing

. And Its got a

great

location that's undeniable. But actually staying here is taxing. A woman was shot here and basically

left

for

dead

about a month ago and the staff did

nothing

to reassure us about our safety. The

fire

alarms

go off

for 15-20 minutes for no reasons and without

warning

at all hours of the

night

and day. You'll

never

know when there's an actual

fire

because eventually you'll get

sick

Review from Google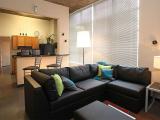 Feb 2018:
I was very excited about getting an apartment at WestMar. After looking over their website and the perks I was totally sold! Their rooms are very homey and comfortable and the pricing is

good

. I

love

the staff as they are very welcoming always ready to assist! I was able to meet Avery and Iniki and so many

nice

people here. I also like the environment and the amenities provided as

well

as activities that encourage friendships and togetherness. Review from Google