Additional Reviews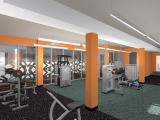 Nov 2018:
Absolutely

terrible

!

Horrible

maintenance and service. Have had outlets

not

working in my home since May and I am writing this at the end of November. My apartment was

broken

into by a neighbor and Management/Staff

refused

to do anything about the situation. The same neighbor when confronted threatened me and Management sided with him on the debate. This apartment complex also has a policy that they are

not

responsible if someone

attacks

or threatens you no matter if its a neighbor or

not

. The neighbor kicked in my front door and

broke

locks. I accidentally

broke

his door when asking for my money back and Management pressed

charges

against me FOR A DOOR! This should be your absolute last resort to stay when searching for an apartment. If you are a student it would be better to stay on campus in a

mold

infested

dorm than to live here. Managemen Review from Google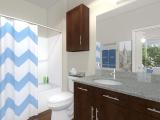 Nov 2018:
DO

NOT

LIVE HERE. The staff is

rude

, inattentive, and will turn off your key access to the gates in order to force you to

stop

at their office to fill out

paper

work that THEY

LOST

. Further, you will have to pay an absurd amount monthly for parking and STILL be at

risk

for getting

towed

. This will set you back $120 and the towing company is half an hour

away

. They take advantage of college students and the apartments are

poorly

constructed. The walls are

thin

, and random

smells

seep from the parking lot and hallways into the bedrooms. SAVE YOUR TIME AND MONEY AND LIVE SOMEWHERE ELSE. UPDATE: Do

not

think that because they responded to my review that they actually tried to correct the situation. I had already called them prior to reviewing. I called after Uwalk responded and did

not

hear back for more than a week. THey said that they could

not

Review from Google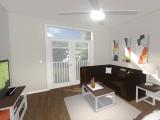 Nov 2018:
I am a uWalk alumni after graduating UT. I miss uWalk. The staff is so sweet. The apartment might be on the

pricey

side but you are paying for a really

good

hospitality service and the apartment is

nice

. I've stayed here for 2 years and experience for 3 years because I had couples friends who lived at uwalk. My work orders were always finished and the maintence guys are so

friendly

. Every time, I needed

help

the front staff always knew the answers. Some

new

ones are still training but they are working with a really

good

team. Uwalk try to be very interactive with my UT organization. I had a smooth move-in and move-out day. Everything was just

perfect

here. I

love

the gated park about this apartment because it makes me feel

safe

. My parking spot wasn't

close

to my spot but I did switch with a friend who had spot closer to my apartment and Review from Google
Oct 2018:
My son lived there 3 years. Went up about $100 a month each yearly. No service for apartment

problems

. Wanted to

charge

us for cleaning the carpet after we

left

?? Ha Also a seambin a couch came

apart

on its on and they are trying to

charge

for that. I would

not

consider this place again.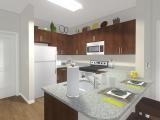 Jun 2018:
I have lived here for two years. I have

enjoyed

my stay. The rent is high so I'm glad to be graduating and moving out. The office staff are really

nice

and management is

great

and

quick

when you need

help

. Parking is annoying but it's

not

a

big

deal. Review from Google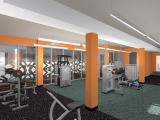 Apr 2018:
I lived here the first year they were open and it was pretty

horrible

. Tried cutting slack for the fact that they were a

new

facility but there are some things about the place that will

never

change

. Everything was done

quick

,

cheap

, and

poorly

. Paint was all over the carpets upon move in. A bedroom light

went out

and went to go unscrew it and got a huge

puddle

of

water

that splashed in my face that

fell

from the light fixture. Maintenance came, took the light fixture

down

, let it air out, then came back the next day and put a bulb in it and called it done. We had a

leak

in our kitchen sink pipe and they had to rip up the w

hole

island because of

mold

. We lived in a

construction

zone where the workers came and went as they pleased and

never

announced their arrival. We had 4 frat guys living above us that had parties at the most

ridiculous

hour Review from Google
Mar 2018:
It's

not

a

bad

place to live. I

haven't

had any

issues

with neighbors being too

loud

, and staff is

friendly

and helpful. I just think they

charge

way too much. Being in "walking distance" to campus is technically true, but you're walking a mile just to get to the library, so it's a very long walk. Paying for a reserved spot is very

expensive

and just

not

worth it in my opinion, and the closest lot is three blocks

away

. One time my boyfriend put his hazards on outside my apartment to

help

me unload and put

away

groceries and by the time we got back outside his car had been

towed

. It's a

nice

place to live but they just

charge

too much to be right next to a train and so far from campus. Review from Google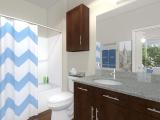 Feb 2018:
The management team at this place doesn't

care

the slightest bit about their residents. Their sole purpose is to squeeze every penny of

pain

out of every

poor

college student who resides here. They

towed

my rental car that was parked in the space I pay $50 per month for each month and then I have to pay $120 to get it back. Yes, they will tell you all about their policy of getting a temp pass for any temporary car, but I was parked in my space. The

scam

is that they allow a towing company to come in at their will and roam around to find cars to

tow

...

not

when someone complains someone is in their spot. And the towing company (that normally accepts credit cards) only takes cash from the cash-strapped u-walk student "customers". Hmmm, doesn't that seem odd? Tax

free

money making scheme for someone! It's like "hey Dan, revenue is Review from Google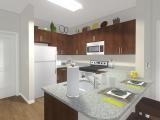 Feb 2018:
Most definitely

not

worth the price.

Not

to mention parking is an additional 50 dollars to rent. I paid for a parking spot and my car still got

towed

from its spot because my parking tag was on the floor instead of on the dash. I had a parking decal and was in my spot but they still

towed

me and I had to drive 30 miles and pay 120 to get my car back. When I told uwalk they only gave me a partial reimbursement after Almost a week of

arguing

. Also had my car scratched and egged two separate times while parked here and management did

nothing

. The

fire

alarms

have gone off in the middle of the

night

2 or 3 times. The walls are super

thin

and you can hear people above you and next to you. Found myself paying a 60$

fee

one month with no description as to what it's for. If you're gonna pay 750 for living you can most definitely find somewhere nic Review from Google
Jan 2018:
I

love

living at uwalk in knozville! I've being living there for 3 years and have had the

best

times. The staff is always

nice

and comforting!While the apartments are a little

expensive

, they are completely worth it.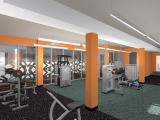 Jan 2018:
I have lived here for 2 and a half years and have loved my time here. The only reason I am

leaving

is because I am graduating in the spring. The apartments are

well

maintained and very

nice

. The maintenance staff have also been very

quick

to respond to any

problems

I have had. The office staff have also been

amazing

and have gone above and beyond anytime I have needed something. I highly recommend moving in. Review from Google
Jan 2018:
Uwalk is such a

great

place to live. The prices are the most reasonable for housing

close

to campus and the amenities make it even more worth it. They also do a

great

job to cater to students and residents to

enjoy

and interact around the community. Review from Google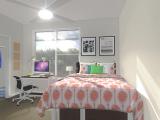 Jan 2018:
I've lived here for about a year and I

love

it! The location is

great

and the gated community aspect makes it feel very

safe

. Apartment is very

new

with

good

appliances and furniture and is very

clean

! Review from Google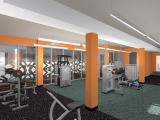 Dec 2017:
I moved in at the beginning of August and loved it. The staff was

nice

my unit was

nice

and I had no

issues

until September rolled around. The resident underneath me would blare the same audio track over and over all

night

long and I have had to put

noise

canceling headphones on just to get to

sleep

. I

don't

mind music so I try to ignore it and do my own thing. On top of that the residents above me seem to be always

fighting

and it sounds like furniture is being thrown around. Very odd. We are also awakened almost 3-4 times a week by someone pulling the

fire

alarm

at 3 am. This situation is still going on and has been for about a month and a half. UWalk has been contacted and still

hasn't

done anything to

stop

it. Next, the residents here are complete

jerks

. If you want to live with the most

immature

students EVER then have at it. Very early i Review from Google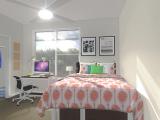 Aug 2017:
The student representative who assisted me with signing my lease

LIED

to me & confirmed I would get my building and floor preference because I was signing nearly a year early. I asked him "will I get this?" & he took a look at it, nodded, and said yes. When emailed the assistant general manager, she just kept saying how they

aren't

allowed to make such promises. BUT YOU DID. ONE OF YOUR WORKERS MADE A PROMISE JUST TO GET ME TO SIGN A LEASE. She couldn't say anything other then "We couldn't have made that promise" just

horrible

. So

dishonest

and it just makes me wonder what actually living there would be like with the management and all. UPDATE: I've since contacted corporate and they were SO SWEET & UNDERSTANDING of the situation. They talked the situation over with the local management, and have since reassigned me to a unit I was promised. Review from Google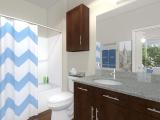 Apr 2017:
I have

complained

about

cockroaches

on two or three different occasions and filed work orders, but they

never

seem to go

away

, even after they "spray" for them. Apartments are fairly

nice

, but it is clear they rushed to finish them. There are paint spots on the floors, and the drawers are hard to open. The

fire

alarm

NEVER

ceases to

stop

going off. It goes off in the middle of the

night

constantly, and it is absolutely deafening. Review from 4/19/17 on Google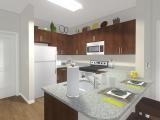 Mar 2017:
University Walk is a

great

place to live and is within walking distance from campus. Its management entails a

wonderful

group of staff members. They are very

friendly

and do an outstanding job ensuring requests are fulfilled within a timely manner. The property is maintained and kept

clean

at all times. I would highly recommend University Walk! Review from 3/20/17 on Google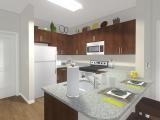 Feb 2017:
I

love

living here! The staff is really

nice

and I

haven't

had any maintenance

problems

. Only thing I

don't

like is the price of reserved parking. It's $50/month which is $25 more dollars from last year. I

haven't

had a

problem

finding parking in the overflow lots, though. Review from 2/23/17 on Google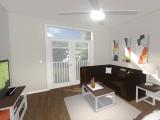 Feb 2017:
I loved living at the U-walk for about the first 24 hours and the

new

wore off

fast

. Things are always

breaking

and maintenance usually takes almost a week to fix things. The train shakes the w

hole

building and knocks things off the walls and cabinets. The front desk and maintenance are very

rude

. I have to study in the library because of all the

noise

from all the parties going on and the train and it's whistle. The walls are

paper

thin

. Save yourself all the stress and move ANYWHERE else!!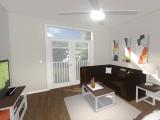 Feb 2017:
As a current resident, I have

nothing

but

positive

things to say. The staff is

amazing

and is always going above and beyond to make sure all of the residents are

happy

. The property is very

well

taken

care

of and it shows. The apartments come

furnished

and have quality appliances. The gym and the pool are also very

nice

additions. The location is also

great

as campus is only a short walk

away

. I would highly recommend to anyone considering moving in. Review from 2/15/17 on Google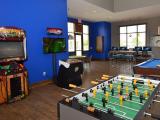 Jan 2017:
Wonderful

living experience thus far. I have lived here for a year and have resigned my lease for next year. The staff is

wonderful

, maintenance is always prompt, and the apartment amenities are always very

well

kept.

definitely recommend

living here. Review from 1/4/17 on Google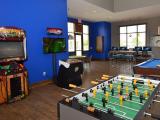 Jan 2017:
This is the

perfect

apartment for a UT student that wants to be

close

to campus while

not

being on campus. My roommate and I have only been here since August, but so far, we have very few

complaints

about the quality of the apartment and the staff. Dealing with other resident's

noise

is the only

problem

, but you would have that anywhere

near

campus. While the apartments are a little

expensive

, they are completely worth it. Review from 1/3/17 on Google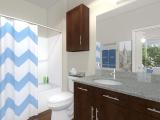 Apr 2016:
University Walk is the most

poorly

managed property I have ever had experience with.I pay $630/month to live in an apartment in which I do

not

feel

safe

. My upstairs neighbors have been

harassing

my roommate and I for almost a year now. Every weekend from Thursday

night

to Sunday morning, they cause absurd amounts of

noise

. When a

security

officer addresses the issue, we experience retaliation which includes jumping up and

down

repetitively to no end. We have filed numerous

noise

complaints

, called Knoxville

Police

, and UT

Police

. Citations have been issued, however, the management looks the other way when we bring the

problems

to their attention. My roommate and I have to

leave

because the

noise

is so

bad

and no one will do anything about it.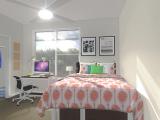 Apr 2016:
Little black stink

bugs

in the summer~ no exterminator. Trains constantly making

noise

, even at very

late

hours. I

don't

know how they manage to fill these rooms up. Oh, and if you want to

leave

, you better have someone to fill your spot because you'll be paying for an empty room until it is filled... Even if you "

break

" the lease. I thought

breaking

a lease was like

breaking

a

contract

,

isn't

the point to pay a

fee

so you

don't

have to continue paying rent? It's just

crap

. Review from 4/15/16 on Google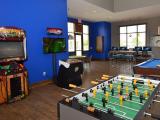 Dec 2015:
University Walk has been a

great

experience for me. Although, it

isn't

the cheapest... It's one of the cheapest newest apartments. In other words, you get what you pay for....!!! The train

isn't

the funniest to live right beside but you get used to it. The maintenance has always fixed everything in the same day I sent a request in. The

worst

thing about living there are the little black

bugs

that come out whenever the weather changes. They are

terrible

and are found inside the apartments. Other than that it's one of my favorite places to live and I just signed a lease for another year. Review from 12/20/15 on Google