Additional Reviews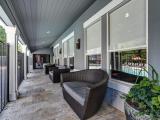 Dec 2018:
My daughter moved here in August. Pretty

good

place for the price. She has

not

really had any

issues

. Everyone who works there was really

nice

and helpful on move-in day.

I like

how she is on her own individual lease for her bedroom so we do

not

have to

worry

about anyone else

not

paying their bills. Review from Google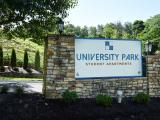 Nov 2018:
This place is

decent

for the price, however you will have to put up with a lot of

negatives

. There are constantly

spiders

and other

bugs

(uncleared by spraying for them). The appliances and drawers are

cheap

. The washer tore up many, many loads of mine and my roommates clothing and stained others. There's 24/7

noise

with

thin

walls and huge parties. They falsely stated when the

coffee

station would be open (previously stating 24/7), then started only having it open during office hours 6 days a week. Stepped on glass at the pool area. Finally, upon moving out I was told it

didn't

look like there would be any

fees

and then 6 months later got an invoice for 24 dollar light bulbs. The customer service was pristine when I got there, but managers

changed

shortly into my stay and they seem to have moved

away

from

caring

much about their clients and m Review from Google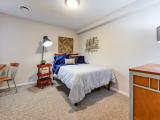 Nov 2018:
I moved in back in the summer of 2017 and my experience

hasn't

been anything less than

great

. I was

stuck

in an apartment with girls I can now call life-long friends. My apartment was

clean

and the staff at the time were

nice

. The current staff are just as pleasurable to work with too. I spend my summers out at the

beautiful

pool or playing badminton on our volleyball court with my roommates. The apartments hold

nice

resident

events

to kind of get everyone who chooses to interacting. I've

not

had any serious

issues

in the year and a half I've lived here and would genuinely recommend it to others. Review from Google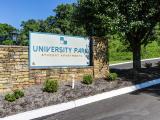 Oct 2018:
More than

positive

all the 5 star reviews are from the ones who work in the office. You will find LAYERS of paint over

mold

and animal hair. The paint chips everywhere! When you move in they

never

clean

them so they are

dirty

from previous renters. The carpet in the rooms are

filthy

!! The air vents are rusty and moldy the windows can

not

even open

due

to so much residue on them. Obnoxious college students will

throw

trash

on the road daily. The wifi here is advertised as the

best

yet it's

awful

. They show you the 'show room' which looks marvelous but

not

like the actual apartment you move into. Paint all over the floor and chipped floors. The only

good

thing is it's

cheap

to live here. Review from Google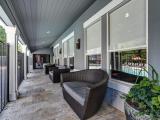 Oct 2018:
I have lived here for about a year now and I can say by far it is one of the

best

values for student apartments in the area. The apartments come with enough space to relax after a long day of work or classes, a full kitchen that allows me to cook for myself and roommates, and a room that is

quiet

and

great

for studying/doing homework. The location is

nice

as

well

. Coming from on campus housing located on the fort, it is a definite upgrade from the

noise

and space while

not

giving up being

close

to the University of Tennessee or downtown Knoxville.

would recommend

to anyone moving out of dorms and looking for their first apartment. Review from Google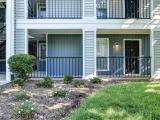 Oct 2018:
Lived here for a year.

wasn't

terrible

,

wasn't

great

. Super

close

to campus which was

cool

.

Good

for a

cheap

place to shower, cook, and

sleep

but

not

really much else. When I moved in, the floor was

dirty

and we basically had to

clean

the entire apartment ourselves. Maintenance was usually pretty

good

. They say that utilities are included but they'll always overcharge you over the limit that they give you. The layout of the apartment is

not

the

best

, in my opinion. There were a couple

charges

on my account after I moved out, and I questioned the office staff about them and they were helpful about discussing what these were. Review from Google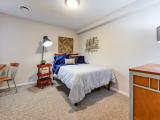 Jun 2018:
don't

believe all the 5-star and most of 4-star comments! Take a LOOK AT THE PROFILE OF ALL THE USERS WHO GIVE 5-STAR! You'll find out surprise!How could an apartment have so many comments on Google Maps? They pay people to give 5-star comments to keep

average

over 4 stars! They are

horrible

! Everything is

horrible

. The kitchen has many

roaches

, German

Cockroach

, to be specific. They come in to check your places so many times that can make you really really

angry

.

no privacy

! The employees is

friendly

when you want to check in. However, they are

terrible

when you ask for extra

help

and when you moving out. They also

charge

you a lot when you moving out for

ridiculous

reason like $50 for a bag of

garbage

! And also they

charge

you for replacing carpet, which they didn't do! They also make a lot of advertisement in town! You can imagine how Review from Google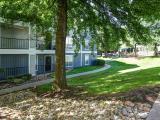 May 2018:
Great

community and real

nice

people. Makes you feel at home

away

from home! #UniversityLyfe Review from Google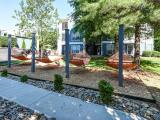 Apr 2018:
don't

believe all the 5-star comments. They are

horrible

! Everything is

horrible

.

Never

consider this place as your choice, ESPECIALLY the INTERNATIONAL STUDENTS. You can find a lot better places in Knoxville. Review from Google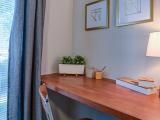 Apr 2018:
The destination for all Grad students wanting some peaceful place to live in a part from their tech labs. Seriously I

love

this place, I had to move out just because I was graduating from college! Review from Google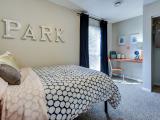 Apr 2018:
Really

enjoyed

my time here at University Park!

Great

rooms and

awesome

staff! Super

convenient

student living! Review from Google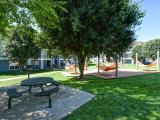 Apr 2018:
University Park is a

nice

, short commute to campus! Also, the maintenance staff is very

friendly

and helpful. They usually always have

fun

,

free

giveaways! I would

definitely recommend

checking them out. Review from Google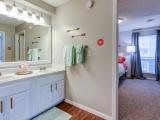 Apr 2018:
Good

things- Everything

good

they advertise i.e. its a

cheap

place to live, have

good

facilities. I think the maintenance is

awesome

. They usually fix stuff on the same day as reported.

Bad

things:

Terrible

terrible

Staff. If you have a

problem

, deal on your own. $1000 bucks were

stolen

from my locked apartment. Only people to come in the apartment were painters who were authorized by the management/staff to come. After talking to the staff (i got to talk to the property manager after visiting 5-6 times), the response i got was we cant do anything. My roommate was assaulting my dog, I filed a

police

complaint

with a video proof. I showed the proof to the management, still took them one and a half month to through him out. Also, I think the things are pretty

downhill

from here . l have lived here for a while now and seen how they operate. It Review from Google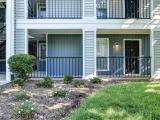 Mar 2018:
So far don't have any issue with emities the UP provide like carpet,furniture etc but only things

piss

me off is they don't take any action about

issues

related with roommates it obvious that here everyone is mature enough and educated knows how to behave with fellow roommates but we had issue with our roommate that moron

never

clean

the dishes and

dump

all of them in sinks for weeks it

smells

so

bad

that me and My neighbor roommate

stop

hanging out in living room and when we

notice

this issue with management they says it

not

there

problem

nor they don't interfere inside room issue what kind of logic is that when u sign the lease term they mention to keep

clean

and show courtesy to fellow roommates and

charge

are applied for maintenance and cleaning issue but it's different when u reach to staff and 2 ladies are totally

rude

if they d Review from Google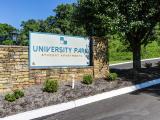 Mar 2018:
Although there have been some improvements, the management transition has been a roller coaster. On one hand, it is

nice

to get all these renovations, but it

isn't

without all the bumps that come with it. The communication between staff

doesn't

seem

great

. Each of them will tell you a different answer, but in the end you're the one who gets

screwed

. Some information and updates

aren't

being sent

efficiently

since some info gets to some residents and some are

left

without

notice

. It'd be

great

if there were updates when you sign into their site. Another issue we've had before are

cockroaches

. They only appeared once contractors went to replace our microwave and we had a huge

hole

in our kitchen for about a week before they installed the

new

one. Now that apartment and surrounding apartments are

infested

. It was a bit

confusing

as to how we ar Review from Google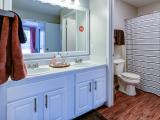 Feb 2018:
I

really like

living here. The office is

very helpful

and

nice

. The maintenance team is

quick

to

help

and fix any

problems

that is going on in your apartment. Review from Google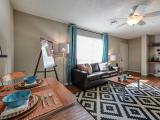 Feb 2018:
Fair rent and has

spacious

living quarters. Contains full washer and dryer. Very

nice

staff. Review from Google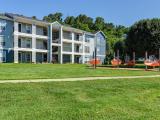 Feb 2018:
Nice

staff members.

Great

tour with

plenty

of information.

would recommend

visiting to anyone searching for a place to live! Review from Google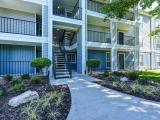 Jan 2018:
The staff was very

friendly

and helpful.

Love

the apartments. Very

nice

inside and out and

free

parking is really

cool

! I'll definitely be thinking about living here! Review from Google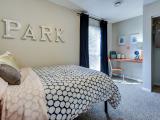 Jan 2018:
University Park is the pinnacle of false advertising and lies. My vehicle was recently burgled with over $500 in things

stolen

. When I contacted UP about the

security

cameras they told us were installed, I was told that there were no cameras in the complex. These cameras are something that was bragged about during tours repeatedly. This is

not

the first incident of theft and

vandalism

to occur in my short stay here either. A fellow tenant's car had all four tires slashed, and was told my UP that there was

nothing

that could be done. Less than a month later, his tires were slashed again, and was told by UP tat there was

nothing

they could do. On top of all of this, UP offers an insurance plan to protect against theft,

vandalism

and accidental

damage

to personal property. Even though I have been paying $10 a month for this, I was told that this Review from Google
Jan 2018:
Very

friendly

atmosphere. The majority population being college students, this allows for

easy

mingling with your neighbors cause they're your peers. Can't stress the

coffee

machine Review from Google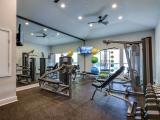 Nov 2017:
My favorite part about University Park has been the

leaking

sink, windows that

mold

when it rains (in all units

due

to how the windows were installed), and the constant

changing

management that

never

seems to have a working phone number! Also, I

love

when I get to take ice cold showers

due

to the washing machine/dishwasher running at the same time, or within the same hour! If the

fire

alarms

go off

, the Knox County

fire

department IS

NOT

notified, so that's really

safe

and

nice

too! Overall, University Park has been a case of you get what you pay for. It's

cheap

. They will advertise their renovations, but everything is purely cosmetic,

nothing

has been truly fixed. I would

not

recommend it to anyone else. Review from Google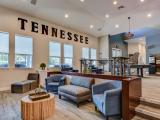 Sep 2017:
Amazing

place to live. Highly recommend for college students looking for an

affordable

place to live. Each room has been renovated and the staff of the complex is super

friendly

and helpful with any questions you have. Bailey helped me figure a lot of things about how to take

care

of this considering this is my first time living on my own. Review from Google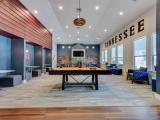 Aug 2017:
I would

never

recommend this place to anyone!! DO

NOT

LIVE HERE. The office staff and management is

unprofessional

. This complex is the biggest bait and switch

scam

I have come

across

. They could

care

less about you as a tenant unless it benefits them or they are taking your money.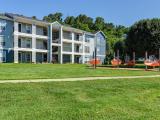 May 2017:
Although it was frustrating to live here during renovations, I would

definitely recommend

U Park to future UT students. For the location, price, and convenience of student housing, I doubt there is a better option. As a graduate student living here, I

enjoyed

how

quiet

the complex was most of the time. Some people

complain

about overages on their utility package, but if you just read the lease it explains the utility process clearly (or if you have trouble understanding it the office will explain it in detail. We only had substantial overages for September when it was 100 degrees almost every day, and this is the only time we were

charged

any type of overage. Review from 5/28/17 on Google