Additional Reviews
Aug 2019:
Management avoids rather than resolved

issues

and is

dishonest

or

rude

. Pay attention to the

positive

reviews. They were obviously written by people who do

not

live there. It is tragic that such a

lovely

setting has been defiled by such

poor

management. If the appeal of its amenities is irresistible then rent from a private landlord,

not

management. However keep in mind that any

issues

you have such as wasps nesting at your door or insufficient parking will

not

be taken

care

of because the exterior of the unit is maintained by management that is ineffective at

best

. Review from Google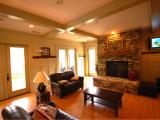 Aug 2019:
Very

nice

place with

nice

pools and amenities .

Great

for college kids looking for a

fun

place to Live Thats very

affordable

. Review from Google
Aug 2019:
Recently renewed my

contract

for another year. Very pleased to call this place my second home.

Noise

complaints

and maintenance

issues

are taken

care

of almost immediately by the

wonderful

and

caring

staff. This is in direct contrast to the

horrible

experience that I had previously with University Parks. Thumbs up, Woodlands Management! Review from Google
Jun 2019:
Great

place to live, many amenities included and all within walking distance!

Plenty

of parking any time of day, and staff are very

friendly

! Review from Google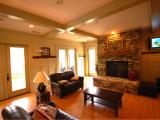 Apr 2019:
Woodlands is a high end student rental community

near

UT. I

love

this place.

Nice

pool, club house, and rental units. I highly recommend it! Review from Google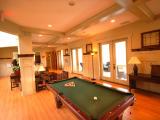 Apr 2019:
A little

unorganized

. My roommate and I have both had the same issue of sending them an email, with a FEW questions, and they will only clarify on ONE, completely

ignoring

the other questions. This has happened to me about six times now? Also, they contacted me several months after move in saying they

didn't

have a record they needed, and were a little

rude

about it. I just resent the email I originally had sent, then it was fine. I

never

received a form documenting

damage

in the room the day I moved in, so now I'm pretty convinced they are going to try to peg me on a few minor scratches and the towel rack bar missing in my bathroom that was there before I moved in. Other than that the apartments are

nice

. The grounds are really, really

well

maintained. Air filters are

changed

consistently. Maintenance is

quick

to respond. The dog

waste

stations are

nice

(and they just put more in). Probably the

best

complex I've lived in are far as maintaining the units and grounds Review from Google
Mar 2019:
Almost

perfect

, but certainly as

good

as you can get in Knox for that price, and the dude who cleans the place in that little go kart thing is like the nicest dude ever so that's a plus Review from Google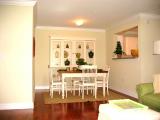 Mar 2019:
Terrible

management who takes advantage of their tenants. They will

charge

you

ridiculous

and unnecessary

fees

. I would

never

suggest anyone to live here. I did

not

have a

good

experience. --If you read the reply below they claim I did

not

return a key. I did

not

return a plastic *wristband to use the *swimming pool. The wristband is dated and provides no

security

risk

at being

lost

. This was

not

a

charge

of safety, its a money grab. Just further proof of unnecessary

charges

and taking advantage of tenants.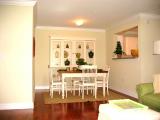 Feb 2019:
I was interested.

Not

anymore. They're telling me they dont rent out their apartments to non married people. Judgemental much??? My statement isnt false, that's what I was told word by word.

Sorry

, but we do

not

rent out to non married couples. But it's

okay

there was

plenty

of Korean places that are

not

judgmental. Review from Google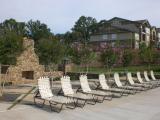 Jan 2019:
To woodlands! It's the

best

apartments you can find in Knoxville.

Free

internet,cable and shuttle to school. But could you guys please bring in some dumbbells for our gym?? That's the main thing that's lacking here.

Love

the stay! Review from Google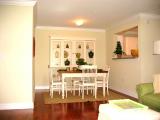 Nov 2018:
I really

enjoy

my townhouse at The Woodlands. The

new

management is

pleasant

and

easy

to work with and you

can't

beat the location and price. Would

definitely recommend

to anyone who's looking for off campus housing at UT. Review from Google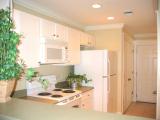 Nov 2018:
I have been living here since August and

can't

find anything

wrong

with this place. All the older reviews about management being

horrible

and incapable are irrelevant now that the complex is under

new

management. Also the older reviews of

not

being

safe

and

sketchy

are also a thing of the past. If you want to live downtown but

don't

want the

noise

or

traffic

it's the

perfect

distance and offers many amenities for a very

affordable

rate. Overall the experience has been

great

and

would recommend

to anyone looking to live in the downtown area, without the downtown prices. Review from Google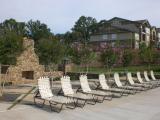 Sep 2018:
I've lived at the Woodlands for a year now and I

love

it! I live in a 3 bedroom townhouse which is very

spacious

and super

affordable

. I have a dog and she loves all the greenspace around the complex. The office staff is very

friendly

and always super helpful with any questions. They offer a

free

shuttle to campus everyday which is super

convenient

because parking is really

bad

at UT. I think the Woodlands is one of the

best

apartment complexes around campus and I plan on living here until I graduate! -Victoria Review from Google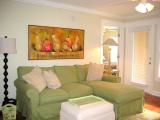 Sep 2018:
The Woodlands is an

awesome

community to live in and to be a part of! The townhouse that my brother and I live in is extremely

nice

and definitely worth the money. The location of the Woodlands is very

convenient

to other places in Knoxville and the facilities that are available there are

excellent

(pool, workout area, tanning beds, movie theater, etc). The staff is always very

friendly

and helpful at any time that we needed anything. We

love

the Woodlands! Review from Google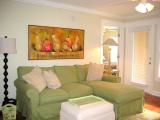 Sep 2018:
I have many friends who live at the Woodlands and the buildings are always so

nice

. The bedrooms are huge and I

love

that everyone has their own bathroom too! The amenities are also

great

. I will definitely pick the Woodlands as my next apartment! Review from Google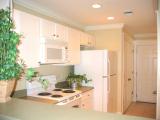 Mar 2018:
I am completely disappointed with the way the Woodlands has handled

issues

in the complex.

Unprofessional

management, violation of privacy, and a

trash

lady who rides around on her high horse thinking she can call the shots. I'm annoyed with living here and it's been three months. I'll do anything I can to

get out

of this lease. Review from Google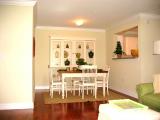 Feb 2018:
Teresa is

horrible

. She has the

nastiest

attitude and is

not

professional

in the least. My air conditioner has been out for MONTHS and when Teresa was made aware of the issue for the 2nd time, I was told that "she wasn't using her air in her home and that I would be just fine without it" My apartment is 81 degrees currently and I am supposed to live like this. I have offered to move, offered to pay to be let out of my lease, offered to pay less so that I can get somewhere else to stay while they make the renovations and they aren't allowing any of that. DO

NOT

MOVE HERE.

Worst

apartment complex I've ever lived in. Review from Google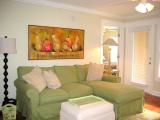 Feb 2018:
Not

only is the Woodlands a complete

dump

, the staff is incredibly

rude

. Below are some of the

issues

we've encountered over the last year: - The

security

gate was inoperative for the majority of the year and management would

never

address the

problem

with me. They said nowhere did they guarantee the

security

gate would be operative. Yet, they claim that as a

security

feature. - Our apartment is in shambles - the floor is missing boards,

hole

s in the wall,

mold

in the bathtubs and management nor the owner of this unit will do anything to correct. - When we moved in, some of the rooms had inoperative

fire

alarms

which still have

not

been replaced. In addition non-working

fire

alarms

, some of the outlets did

not

have the cover plate on them exposing live wires. - They pressure you very heavily to resign the next year's lease 6-7 months before Review from Google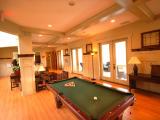 Jan 2018:
I

love

living at The Woodlands! The office staff is always very

friendly

and helpful whenever I come in. Any time I have ever had a

problem

they have always solved it

quickly

. I

would recommend

living at the Woodlands to anyone! Review from Google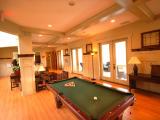 Jan 2018:
This place is completely the

worst

. The houses are pretty

nice

, but the staff and the way it is

run

is

horrid

. I have even reported them to the BBB. Theresa is

rude

and

unprofessional

and very sarcastic on the phone. The apartment was

FILTHY

upon moving in in 2015 and there was even a bong (

drug

paraphernalia) in the utility closet. The carpets were

filthy

and full of paint drips. My carpet reaked of

urine

and

smoke

. Upon telling the staff this, they immediately hired a sub-par cleaning crew that

barely

did anything, brought their kids to the job site, and smoked

cigarettes

in the apartment. Flash Forward to the end of 2017. In

late

December, I received a collections

notice

for "extra pet

damages

to carpet". So basically, they wanted me to pay for them to replace the carpet that they

didn't

want to pay to fix themselves.

NOT

ONLY THAT, but Review from Google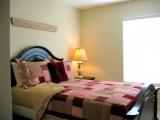 Dec 2017:
I've lived here for over a year now. Management is

impossible

to deal with and it takes ages to get them to communicate with you even about serious things. They almost

never

notify you if someone will be entering your apartment for maintenance or something. It's super

loud

so if you ever plan on

sleeping

then

good

luck. I've found I

don't

know how many

roaches

in my apartment. Internet

isn't

very reliable and that's been a huge

problem

since i'm a student. If maintenance does have to enter your apartment for whatever reason, they usually let themselves in without

knocking

and often

leave

a huge

mess

that you have to

clean

up and

left

our doors

unlocked

all day after numerous

break

ins had occurred in the area so that

wasn't

cool

either. My overall experience here has been

terrible

and I

can't

wait to

leave

when my lease ends. Honestly, I preferred living on campus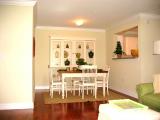 Nov 2017:
I would give this complex

negative

stars if possible. We recently got "

new

management" and they are some of the most

rude

and

disrespectful

people I have ever encountered. After living here for almost 6 months, I am counting

down

the days until I am out. The student workers are the only people who seem to know anything about what they are doing which is

sad

. If there is an issue with your unit,

good

luck getting anything done about it. I used to live at The Heights and although it was

not

my favorite place, The Woodlands management makes The Heights complex seems like a gated community in the Hamptons. Review from Google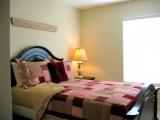 Nov 2017:
I moved to the Woodlands in August from another complex in Knoxville. I was attracted to what seemed like

good

rent and that it was a three bedroom townhouse. I loved that they were pet

friendly

and the guy who helped us sign our leases was super helpful. However, come to find out, every apartment complex has its downfalls and the Woodlands has

plenty

. Our washing machine has been

broken

for... going on 14 days. Initially, it took the apartment three days to even get back to us about scheduling a maintenance repair with the GE company because it's under warranty. When that technician

didn't

show up, we were told it would be four more days. Management has shown no interest in helping us

problem

solve, or involving us in the process. I was given a nine hour service time window -- which is completely

unprofessional

. For the mean time, I've res Review from Google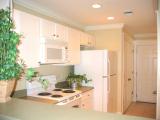 Nov 2017:
I want to preface this by saying that

new

management came in about a month ago so this could

change

in the future, but we have had a disappointing experience with the property itself. The quality of the apartments is

horrible

. We have had so many

issues

and had to move out of our first apartment because of a

leak

that caused

mold

and a bunch of other

problems

. We were hopeful that our

new

apartment would be a lot better, but it has just as many

problems

as the first. My roommates tub has brown sitting

water

in it, the place was so

dirty

although it was "cleaned", there are

bugs

everywhere, and the connections to the washer and dryer are

leaking

. Hopefully this

new

management can turn things around, but I would definitely

not

recommend living here. Review from Google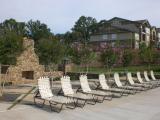 May 2017:
I lived at the woodlands in Knoxville for 3 of my 4 years of undergraduate study at UT. It was an absolute blast!! The

security

is

awesome

the tenants are

friendly

(mostly Lol) I loved every second of it. The staff are

friendly

and helpful! It was always so

easy

to get

help

if needed. The shuttle drivers are absolutely

awesome

! They will go out of their way and job to make sure you have a ride. (...and a

safe

one) I loved it..and just a note that the more involved you are the more

fun

you'll have. Review from 5/30/17 on Google