Apartment Reviews
Back to Previous
Close Tab
Additional Reviews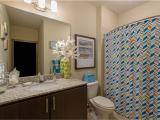 Oct 2019:
My girls have lived here several years since they opened. It's pet

friendly

(even though they didnt have pets) ,

close

to the UT library, restaurants and pharmacy on Cumberland. The standard apts are a

safe

and secure place to live

near

campus. Review from Google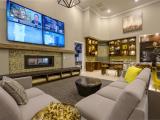 Jul 2019:
Maintenance staff is extremely

friendly

and truly

care

about the property, from my understanding this was

not

the case with the previous team. Office staff is

friendly

and as helpful as they can be. Overall

great

environment Review from Google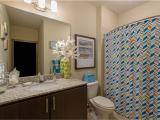 Jun 2019:
My daughter moved to the Standard in Fall 2018. Move-in day was nightmarish (few carts, long lines, one working elevator). Some apartments had been accidentally double-leased. My daughter's bedroom door

wouldn't

lock (so no way to secure her laptop and other items). One of the bedrooms

didn't

have a mattress. The carpets were literally shredded. Apparently whoever had leased the unit before had a dog and had

left

it

closed

in my daughter's bedroom, and the dog had dug under the bedroom door,

leaving

a row of bare carpet tacks for her to step on. The Standard was under

new

management, so I tried to be

nice

, especially with the students working the desk (other parents were actively taking their

anger

out on them, which is unfortunate). The

problems

with the apartment were eventually resolved, but we received no

refund

or compensation of any sort. A few months later, when the lease was

due

for renewal, a glitch on the Standard website prevented one roommate's renewal from going through on time, although she had received verbal assurances from management that it was all

good

Review from Google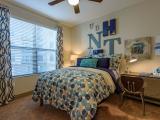 Jun 2019:
Great

pricing considering the only utility you'd have to pay is electricity. Cable comes with the rent but can be frustrating with the kind of package the building has. The internet speed is

great

as

well

and the location of the building is

perfect

for a student. But that's about all the

positives

I can think of. The materials used for the building are very

cheap

. You'll hear every

noise

from outside your apartment. You would walk in a

trashed

apartment building on the weekends. The elevators would usually have

broken

glass,

beer

cans,

vomit

and the place would

smell

absolutely horribly. The apartment building is pet

friendly

but that's about where it stops. They do

not

hold anyone accountable neither does it seem like they try to

police

the tenants that have dogs. There would always be an array of dog

poop

around the perimeter of the building. The

fire

alarm

would

go off

at least once every two weeks in the middle of the

night

but there will be no

fire

Review from Google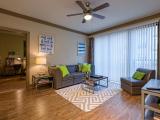 Jun 2019:
Super

rude

. Girl at front desk proceeded to laugh at me when I asked for prices. I recommend hiring someone who wants to do their job. Review from Google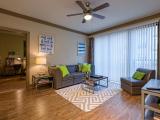 May 2019:
I decided last minute that I was staying in Knoxville for the summer, and The Standard was so accommodating during this stressful time. The staff was so

friendly

! I put in a work order to have my batteries

changed

in my

smoke

alarm

and it was completed within an hour. I

love

living here, and I am excited to move into a 4-bedroom in the fall. Review from Google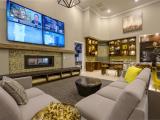 May 2019:
not

worth the money at all. I could get a way nicer place for half the price. I understand that you are essentially paying for the location but I would rather drive to school everyday than have to deal with this complex and their staff again. They do

not

care

about the residents at all, there are

hole

s in the walls in the hallways everywhere. I had a huge maintenance issue right when I moved in and it has taken now almost 3 weeks to fix it, when my dad could of came and got it done in 3 days max. I have to call for updates about it regularly because I

don't

want to be in the way of them replacing sheet rock, and I

haven't

been able to

sleep

there since the moved all my furniture. The leasing office is so

rude

. The place was so

poorly

built. I could go on and on, but honestly it would be way too long. Overall, this place should get

0 stars

.

don't

live here. Review from Google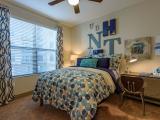 Mar 2019:
This place is a

dump

and has been reported to the State Attorney's office and Code Enforcement for having biological

waste

all over the property in the elevator, in the stairs in all the hallways. It's

disgusting

! Don't fall for the manufactured reviews by staff, this place is

disgusting

!!! Calls to Corporate do

nothing

at all, hoping they get shut

down

and

fined

!! Anyone who wants REAL PICTURES of The Standard, message me! Review from Google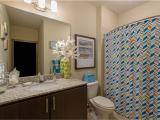 Mar 2019:
Overpriced

and unmaintained. The grounds are

disgusting

.I moved to The Standard this year and I've had a

horrible

experience. It's really

not

worth the money imo. It's definitely a

party

building - -

noise

is really

bad

and lots of rowdy people at

night

. Maintenance allows pet

waste

and other

hazardous

substances including

vomit

to be caked onto the floors in the hallways, stairwells, and elevators for weeks.

Garbage

is

left

on the ground. I

never

see any cleaning staff.

Vandalism

occurs weekly,

fire

alarms

are

knocked

out,

hole

s in the walls. Elevators were

down

for a month and they are super

slow

.

Urine

and feces all over the floors and walls. Elevators are filled with

garbage

. Several floors reak of

marijuana

.

Noise

is excessive. I can hear a dude playing electric guitar in another unit literally at all hours. Maintenance would

not

replace a faulty door instead telling us to "kick the door in" when my roommates and I have been locked out because the door is too tight on the door frame Review from Google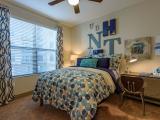 Feb 2019:
Love

living here! Management is always accommodating and it's always a

great

experience when I go through the lobby.

Great

staff that will always have your

best

interest at

heart

!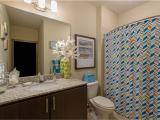 Jan 2019:
If I could give this place

0 stars

I would. This place is

DISGUSTING

. The stairwells are covered in

throw

up, dog feces, and spilled

beer

. Just this week I walked by an opened Plan B box. The hallways are always sticky and there are

hole

s in almost every wall from

drunk

frat boys. The music level EVERY

NIGHT

from residents is incredibly

disrespectful

and staff

doesn't

do much about it. The walls are

not

insulated, so you can hear everything. The location is

convenient

but I'd rather walk 2 miles to class every day then ever live here again. Also

notice

how there are either

1 star

or 5 star reviews. The

1 star

reviews are from people who ACTUALLY live here and the

5 stars

are from staff and people who have signed but

not

lived here yet. Review from Google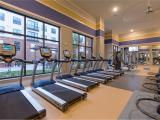 Dec 2018:
The staff are generally

unfriendly

and the complex

lied

to me about pricing. In the end, it took over a month to get my

final

price, and they told me it would be $1000 instead of the initial $800. I paid over $200 in application

fees

and when I called, I was told I could get a

refund

for that. They connected me to a very

rude

woman who told me I

wasn't

getting anything back. They also

wouldn't

even show me a room when I was applying because they said it was under

construction

, and to check in a few weeks later. After a month, I still couldn't see a room. This place has the most

unfriendly

staff,

overpriced

rooms, and are extremely

arrogant

. They will do ANYTHING to keep your money. Please

don't

rent here. You have to be basically rich to afford this place with all its unnecessary

fees

($200 to

run

a background check???). Even if you can afford Review from Google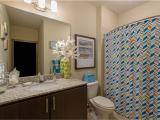 Dec 2018:
I have lived here since January 2018 and am moving out Dec. 2018 for reference.

not

worth the money. This place is advertised as premiere student living and it is anything but. I'm

not

sure where to begin. First of all you can find places much cheaper in the same part of town. They provide internet and satellite TV but the channel list is small, it

doesn't

even have some local sports stations. The internet speed is

mediocre

on a

good

day. And the Ethernet port in my room has

never

worked. I spent about 2 months trying to get them to fix it but they

never

did and I gave up asking. One Monday

night

at 10 pm, maintenance people came into my unit with no

notice

at all. It

scared

me to death as I thought someone had

broken

in. (It was so they could vacuum a bedroom that one of my roommates had recently moved out of). So I would say tenant privac Review from Google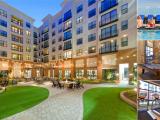 Nov 2018:
How come we see the porter only walk around he

doesn't

clean

anything else he toilets for the pool have had shit in the he stairwells completely filty

never

cleans the garages what a

waste

get us, but the housekeeper is

great

she cleans everything.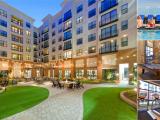 Oct 2018:
don't

waste

your time and money on this apartment. I

regret

ever signing a lease with them. I guarantee you can find a better place like this in the fort with much more

professional

staff and less costly living for hundreds less than what I spent here (+$800 a month after utitlies and required insurance are added, can be $100 more a month with parking). First off, the staff will give you false promises and conflicting information. They'll say anything to you to get you to sign your lease and if they give you a promise, then you better have audio or written evidence of whatever they tell you (no

fees

, no sec

deposit

, etc) because they will go back on their word and say that they

never

offered you that if you provide no evidence. I

don't

know how many property managers this place has been through because everytime I ask to speak to one, I speak to a different person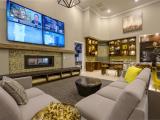 Oct 2018:
So far staff has been helpful and a

pleasure

to work with. During signing, the mamnager Jessica was a huge

help

and was willing to answer my multiple quesitons. I

cannot

wait to start living here next year and to see what the community is like. Review from Google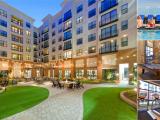 Oct 2018:
I had an

amazing

experience living at the Standard and

can't

wait to live there again next year. The staff is always so

friendly

and helpful and the amenities are

great

. The

best

student housing in Knoxville. Review from Google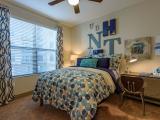 Oct 2018:
Working and living at The Standard has been the

best

decision I have ever made. Even before I worked here the staff always made me feel like I was a priority. I suggest living in one of the penthouse units they are

amazing

!! Review from Google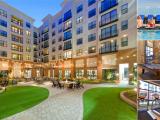 Aug 2018:
My daughter was supposed to move yesterday. When she arrived someone else was moving into her room. She said politely that that was her room, and they said

not

any more. Yvonne went with a staff member and he told them the same thing and the group of people said

not

its

not

now. We signed a

contract

and the room number is stated on the

contract

. At this point Jessica has offered no

help

to get this person out of her room. Yvonne now is

afraid

this person will have retribution toward her and her pet if she does anything. since this person has no respect for other people of their property. So much for college helping people grow. Yvonne is

not

in her room or the standard. They do have my money I paid for the room though. I contacted a lawyer and it may take awhile but if they do

not

make

good

on the

contract

I feel I have no other recourse. Luckily I live in town.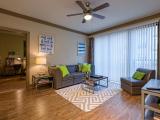 Aug 2018:
Just returned home after another day of no resolution. One student is in my child's room. The Standard management "Jessica" refuses to handle the situation. It is an

easy

resolution. Request child that is in my child's room to move into her designated room per the

contract

. My child is still

not

staying at the standard and we will get a lawyer on Monday if this is

not

resolved. Review from Google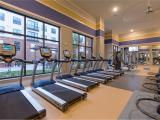 Jun 2018:
don't

trust the

good

reviews, they

cannot

be real. This is the

worst

place,

never

live here. Everything you can possible imagine goes

wrong

with this place. Its

dirty

,

stinks

,

horrible

management, way

overpriced

. I have had several

issues

such as maintanace walking into my apartment without

notice

, (once without even

knocking

they came into the

wrong

apartment!!),

broken

keys-which they

charge

you $75 to replace,

fire

alarms

in the middle of the

night

, and

water

leaking

from my ceiling. There are so many other

great

places to live this place is

awful

. Review from Google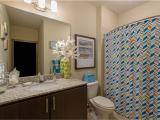 Apr 2018:
The Standard is very

well

kept at all times. The staff is

friendly

and the doors lock and a

security

guard is onsite during off hours. Makes me feel that my child's safety is their ultimate

concern

. It has

great

amenities with a pool, fitness room, tanning beds, private mail boxes, game room, study room with

free

Starbucks

coffee

for

late

night

studying. Overall it is an

awesome

place to live in Knoxville! Review from Google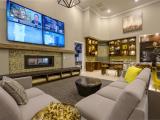 Apr 2018:
I have loved living here since it has opened! All of the staff and maintenance team are definitely top tier and are always trying to find ways to make the experiences better for the students who live here. They have

great

events

put on by the community ambassadors and I have met so many

great

people. Also, there are so many peaceful places at this complex where I can sit back and ponder my

great

decision to live here. :) Review from Google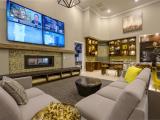 Apr 2018:
can't

say it enough: NO

NOT

LIVE HERE unless you want to live in a

nasty

dog pound. This has been the most

unpleasant

living experience.

Not

only are there more dogs than people, but dog

poop

and

piss

are

not

only constantly in the exterior grass ( people do

not

clean

up after their dog) but dog feces is up and

down

the hallways inside the building. I

never

desired to live with the dog but have found my self

stuck

living with a dog who is allowed to jump up and eat off kitchen counters, jump on furniture,

piss

inside the apartment, and jump on anyone who enters the apartment. I have repeatedly voiced my health concerns to the office staff only to be met with rudeness and ultimate defense of the

bad

behaviors of the dog. This has been going on for half a year, and still no resolve. The price is

not

worth the quality of the apartments. Additi Review from Google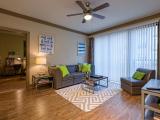 Apr 2018:
Hi! Do

NOT

live here! My friend is a tenant here and I come to visit quite often. This place is a slum! Dog

poop

and

pee

fill the halls and people ignore it!

Not

to mention, there are a couple of times the hallway

smelled

like weed. I considered living here when I was relocating, but I decided

not

to. They just simply aren't worth the money. You can rent a house for what you pay here. There is also always something

wrong

with the key sensor and her washer machine

sucks

. The gym is

nice

, but machines are always

broken

. The bathroom is

nice

though, I

love

the tub, but you can get a

nice

tub anywhere; Anywho, as a student you want a place where you can come home and RELAX. This place ain't it. You probably get more of a

break

at the library. Review from Google