Additional Reviews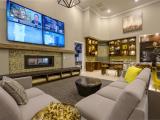 Apr 2018:
The Standard is very

well

kept at all times. The staff is

friendly

and the doors lock and a

security

guard is onsite during off hours. Makes me feel that my child's safety is their ultimate

concern

. It has

great

amenities with a pool, fitness room, tanning beds, private mail boxes, game room, study room with

free

Starbucks

coffee

for

late

night

studying. Overall it is an

awesome

place to live in Knoxville! Review from Google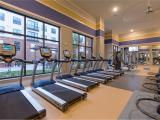 Apr 2018:
I have loved living here since it has opened! All of the staff and maintenance team are definitely top tier and are always trying to find ways to make the experiences better for the students who live here. They have

great

events

put on by the community ambassadors and I have met so many

great

people. Also, there are so many peaceful places at this complex where I can sit back and ponder my

great

decision to live here. :) Review from Google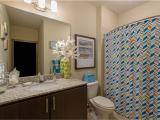 Apr 2018:
can't

say it enough: NO

NOT

LIVE HERE unless you want to live in a

nasty

dog pound. This has been the most

unpleasant

living experience.

Not

only are there more dogs than people, but dog

poop

and

piss

are

not

only constantly in the exterior grass ( people do

not

clean

up after their dog) but dog feces is up and

down

the hallways inside the building. I

never

desired to live with the dog but have found my self

stuck

living with a dog who is allowed to jump up and eat off kitchen counters, jump on furniture,

piss

inside the apartment, and jump on anyone who enters the apartment. I have repeatedly voiced my health concerns to the office staff only to be met with rudeness and ultimate defense of the

bad

behaviors of the dog. This has been going on for half a year, and still no resolve. The price is

not

worth the quality of the apartments. Additi Review from Google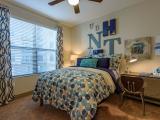 Apr 2018:
Hi! Do

NOT

live here! My friend is a tenant here and I come to visit quite often. This place is a slum! Dog

poop

and

pee

fill the halls and people ignore it!

Not

to mention, there are a couple of times the hallway

smelled

like weed. I considered living here when I was relocating, but I decided

not

to. They just simply aren't worth the money. You can rent a house for what you pay here. There is also always something

wrong

with the key sensor and her washer machine

sucks

. The gym is

nice

, but machines are always

broken

. The bathroom is

nice

though, I

love

the tub, but you can get a

nice

tub anywhere; Anywho, as a student you want a place where you can come home and RELAX. This place ain't it. You probably get more of a

break

at the library. Review from Google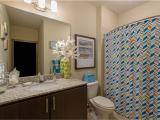 Apr 2018:
Great

Maintenance staff. David the Maintenance Supervisor is always very

professional

and welcoming. There needs to be more people like him in Management positions, with his work ethic. He is one of a kind. Review from Google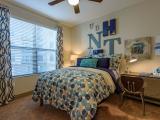 Mar 2018:
DO

NOT

LIVE HERE! My experiences with the standard have been some of the

worst

I have ever experienced. My washing machine

hasn't

worked since I moved in. It's now been 8 months since I moved in and they still have

not

done anything to fix it, thus I

cannot

wash clothes at all. Also, I have had a few kitchen cabinet doors fall off from regular use. In addition to that, all electronic locks on the outside of the building that residents use to enter

don't

work. Any resident with an apartment key

cannot

get into the building after business hours when all doors to the outside lock automatically. This is

not

just my

problem

but all residents'. I'm paying over $900/month for a 2-person room when I feel it's worth closer to $200/month. Absolutely absurd amount of

problems

with this place, and the staff

isn't

very

good

either. It's a

new

is Review from Google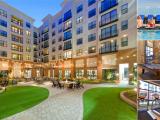 Mar 2018:
Conflicting information on renewal practices and

lack

of

care

attitude towards moving forward with disagreements. Overall, would suggest

not

living here and checking out other apartments; its simply

not

worth the price you pay for

cheap

aesthetics. *edit: the

new

management about the same in quality as previous management, and is completely

unwilling

to

help

with

problems

that arise (reported theft of a $1,200 bike was brushed off and told that a warrant was needed for their staff to even look at the

security

cameras). *most recent example: I was gone and my

sick

girlfriend was in my room, and instead of coming back within the next 2 days or even later that day like she asked( they had a blanket

notice

of entry from Nov 28 - Dec 1), the inspecting community manager chose to enter rudely and make her extremely uncomfortable. Review from Google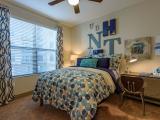 Feb 2018:
The Standard is such a

nice

location I went in for information on rates and Kyla was so

wonderful

. She was extremely helpful and intentional with me. Kyla was extremely busy and still made it know that my questions and concerns mattered. She showed me a

wonderful

tour of the facility! I will be back to see her no doubt! Review from Google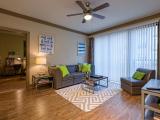 Feb 2018:
This place is an ABSOLUTE RIP OFF!! The ONLY thing it has going for it is LOCATION! It's a GLORIFIED/

EXPENSIVE

DORM ROOM with a SMALL KITCHEN and UNCOMFORTABLE LIVING AREA!!! These BS comments from Jan. 2018 are probably from desperate staff TRYING TO LEASE this

crap

!!!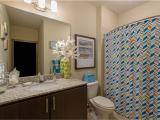 Jan 2018:
Good

experience,

haven't

had any

problems

at all. Location is

convenient

. The apartments are the

perfect

size for me and my roomate to

enjoy

our stay. The staff is

great

, especially the girl with the dog Peyton. Peyton is the

best

. Go Vols Review from Google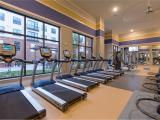 Jan 2018:
Great

place for your college student to live and work.

Great

location. So

convenient

to school and stores. Very

safe

and secure as

well

. Review from Google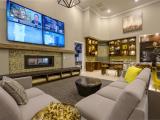 Jan 2018:
10/10 recommend! The staff is so

friendly

and helpful with anything that you need. There's also dogs in the lobby which is always a plus because they are also very

friendly

! The complex is very student oriented, and in a

convenient

location!

Security

is always on the clock in case needed, which also makes me feel

safe

. Review from Google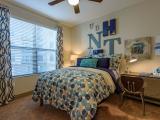 Jan 2018:
Pretty

cool

place.

Friendly

staff. The girl at the front with the pup is

awesome

! (I think her name is Kyla, so ask for her)

New

workout equipment!

Close

walk to campus and right

across

from Panda Express, how can you beat that? I couldn't think of anywhere else you could live

near

or around UT's campus that is this TOP NOTCH! Review from Google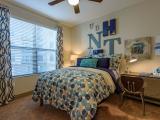 Jan 2018:
I couldn't be more appreciate of the

professional

and

friendly

staff. The Standard has State of the art facilities with 24

security

and a super convienant location. This made it a

perfect

fit for my two kids. Review from Google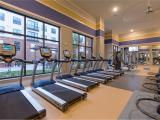 Jun 2017:
The Standard is about appearances,

not

substance. Let

not

the Standard's greatest sin be forgotten: failing to deliver their product on time, knowingly. After being originally promised an August move-in date, my room was actually available in December. In other words, it was an entire semester

late

-- a semester I spent commuting an hour from home every day while others were endlessly shifted from hotel to hotel. At the time I signed my lease in May, this delay was absolutely expected by the Standard management. Review from 6/2/17 on Google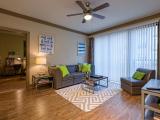 May 2017:
DO

NOT

RENT from these people. "The Standard"? What a

joke

.

Nothing

good

be further than the truth. The are SUB-Standard. They market an upscale experience but they are merely dressed up a little at first glance with

nothing

of substance in reality. The staff is

not

knowledgeable

, and Lance and Brad are completely incompetent management. Mis-information, lies and deception is the flavor of the day at "the standard". Review from 5/14/17 on Google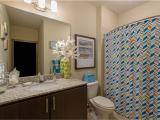 Apr 2017:
This is the

worst

place to live in Knoxville I guaruntee you. There's constantly bullshit parties and underaged

drunk

people and

drugs

on every floor,

all the time

.

Drunk

kids punch

hole

s in the walls and rip signs off the walls every 15 ft, so it looks like a literal warzone in the hallways and elevators. The elevators are constantly either filled with actual

urine

or

puddles

of

alcohol

, but you only get to experience that spectacle when the elevators are functioning, which is roughly a third of the time anyway. Review from 4/4/17 on Google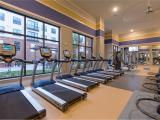 Mar 2017:
Finally moved in. It's

nice

all though there are some odds and ends. The maintenance personnel are actually really

cool

. Conflicting information on renewal practices and

lack

of

care

attitude towards moving forward with disagreements. Review from 3/12/17 on Google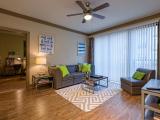 Mar 2017:
Hold on to your wallets!! My son was intentionally deceived by the manager, XXXX, into thinking rent was $970/month for the unit. After my son paid a $300 application

fee

, we were told the $970/month is PER PERSON. guess what? $200 of that is "non-refundable", and the other $100 we were promised over a month ago has

not

shown up yet. XXXX is either a world champion

liar

, or the absolute

worst

"manager" ever to claim that overused title. Review from 3/7/17 on Google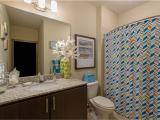 Feb 2017:
*Blaring

sirens

* "May I have your attention please, may I have your attention please. A

fire

has been reported in the building. A

fire

has been reported in the building" That's the automated

fire

alarm

. Get used to those words, you'll hear them for 7 hours straight some times as management twiddles their thumbs. Marketed as "luxury" and thrown

together

in a few months. I hear that management sacrifices goats and worships the devil in their office. That's more reasonable than the prices they want to

charge

. Review from 2/22/17 on Google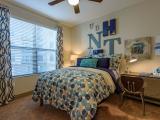 Feb 2017:
This place is an absolute

disaster

. no

security

hardly at all on the weekends and no cameras are installed. 80% of the students who live here are

loud

and obnoxious throughout the weekend. Students vandalize everything and there are no doors on the garages so anyone can walk in off the street.

Garbage

trucks come in and will wake you up at 4am right outside your window. If you

enjoy

getting blackout every Thursday, Friday and Saturday

night

like everyone else who lives here this place is for you. Review from 2/16/17 on Google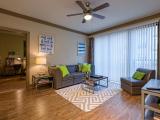 Feb 2016:
I

love

how active the standard is with the community and getting involved!! It ensures residents were going to be in

great

hands on the fall.

I like

how laid back the employees are! Review from 2/18/16 on Google