Additional Reviews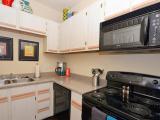 Feb 2018:
I have lived here the last two years of my time at UTK and would highly recommend it. The apartments are

nice

and

clean

and

furnished

with

good

furniture. The location is

great

with a

nice

view of downtown. We have gorgeous sunsets and the balcony is

great

for watching thunderstorms. Staff is very

friendly

and

quick

to respond. Maintenance always seems very

quick

to fix a

problem

as

well

.

definitely recommend

! Review from Google
Feb 2018:
Love

living at the Heights! The office and maintenance are always very

quick

to resolve any

issues

we may have and

never

fail to follow up. While it's a short drive to campus or downtown Knoxville, it's always far enough

away

that you're

not

burdened with

traffic

or city

noise

. Being one of the least

expensive

student complexes

close

to campus, you really get a bang for your buck. The amenities are

great

as

well

. I'd

definitely recommend

! Review from Google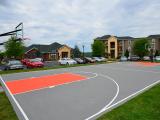 Feb 2018:
Before moving in here, I was a little skeptical because I had read some less-than-stellar reviews about it and about South Knoxville, but this really is a

nice

place to live. Pretty low rent,

quick

maintenance request fulfillment,

nice

rooms and

good

facilities. It's a short drive to campus and to Market Square, and you

can't

beat the view from up here. I'd

definitely recommend

it. Review from Google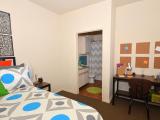 Feb 2018:
I just signed my lease here and I

can't

wait to move it!

Great

location, price, and amenities.the staff is gr8! Review from Google
Feb 2018:
Love

the Heights! The staff is so super

friendly

and helpful with everything you need and

fast

to respond to your questions. Two of my roommates and I have decided to live there next fall because we

fell

in

love

with it when we went to tour! Has a

beautiful

view of Knox and a fitness room/media room that I can't wait to use! Honestly can't wait to move in there Review from Google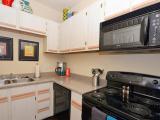 Feb 2018:
Recently signed a

new

lease here and me and my roommates are beyond excited! It is such a

great

community and very welcoming. They

are helpful

and

affordable

as a student! Review from Google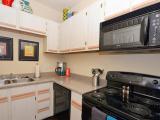 Oct 2017:
I have found that the heights has greatly improved over the last 3 years I have lived there. Since being under

new

management, things such as the quality of road pavement, speed in which they reply to apartment

issues

, and community

events

has greatly

increased

. I

would recommend

living in the heights NAMELY for the price at which it is given. You get the

best

bang for your buck here with the

best

view around town. Review from Google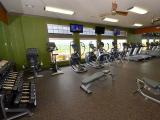 Oct 2017:
The brand

new

staff has been so helpful with the moving in process. They are willing to genuinely listen and

help

. Review from Google
Oct 2017:
I would strongly recommend this community, I think that it's

great

that everyone is matched with peers with similar interests and you couldn't ask for a better experience than this. The staff will make sure that you feel welcome and will do their

best

to meet everyone's needs. Review from Google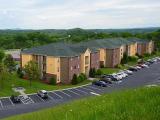 Sep 2017:
I would

not

recommend living here at all. Prior to move in I requested to have my emotional support dog live with me. THREE doctor prescriptions later, I still am

not

allowed to have my emotional support dog in my apartment. After the first two prescriptions "did

not

provide the needed information", I sent them my third prescriptions, and they tried contacting my doctor. They replied to me that they could

not

allow me to have my animal in my apartment until they heard back from my doctor, despite the fact that the law states as long as I have the proper letter I can

not

be

denied

. They are looking to get involved in a lawsuit and someone will be coming along to provide that for them. However, after I moved in

not

only do I see dogs every day, but I also have a dog in the apartment above me that barks for hours on in. The "No Pet" policy on a w Review from Google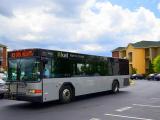 Aug 2017:
I

love

living at The Heights of Knoxville! The staff is always

nice

and I can always call/email them whenever I have a

problem

and they will respond as

quickly

as possible. The maintenance crew is

great

too! Whenever I have a

problem

with any appliances, etc. in my apartment, they come and

quickly

fix the

problem

!

Not

only that, but this summer when getting my apartment ready for my

new

roommates they were so helpful. They even helped answer some questions I had and helped moved some of my other roommates things (that were

left

behind). I encourage people to stay at The Heights if they are looking for an

awesome

place to stay, and it's

cost

efficient

too! Review from Google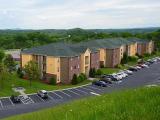 Jul 2017:
The

WORST

apartment complex in Knoxville. Management

won't

respond to your emails or phone questions. You have to go and demand to speak to a manager. If they are

charging

you for something

damaged

they

won't

even tell you what it is, you have to ask and you may

never

get a response. The furniture and appliances are

outdated

and do

not

function properly without maintenance having to come at least three times.

not

worth it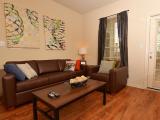 Jun 2017:
Absolute

nightmare

of a place to live. Management is absolutely

horrible

, uncaring, and

rude

. They try to talk over you, and they make up

excuses

and are uncaring, and if you have a

problem

and have to talk to multiple people, each person will tell you something completely different. I feel like I'm being talked

down

to like a child every time I have to deal with them. I feel taken advantage of by living here. It is

not

worth the

hassle

or the stress. The only

good

things about living here are the views and how

fast

maintenance is at getting a

problem

fixed. Review from 6/9/17 on Google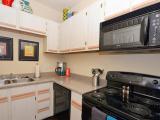 May 2017:
As a parent, I found the management of The Heights to be extremely helpful,

friendly

, and understanding allowing me to easily assist my twin sons to manage their lease. They were always kind and

courteous

and put my mind at ease that they were in a

good

place. My hat is off to Charlene and her management team! Review from 5/24/17 on Google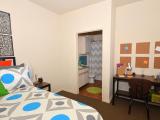 May 2017:
I have absolutely loved living here. The office staff is always

friendly

and willing to work with you. The maintenance team always complete requests within a day or two.

Best

place to live in Knoxville for the price and amenities. I

just renewed

and look forward to living here for a second year. Review from 5/19/17 on Google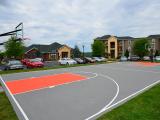 May 2017:
Management and staff are really

nice

. The place has a

great

view, but there are a lot of kudzu

bugs

during the hot months. Also, the appliances are really

outdated

, and the walls (and ceiling) are really

thin

, but maintenance is really

quick

to fix

problems

, and there are a lot of perks at the office (pool, tanning bed, workout room, etc.). Lastly, the rent and utilities are quite high, especially during the winter. Review from 5/15/17 on Google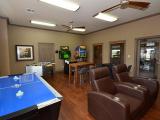 Apr 2017:
Overall, I have thoroughly

enjoyed

living here at The Heights! It is in a

beautiful

location and just minutes from campus and downtown :) As for the staff, the management is pretty

good

. The maintenance, however, sometimes takes a little long to complete your maintenance request but they eventually get the job done. Overall very pleased with living here!

Great

value and a

great

apartment complex.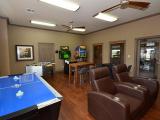 Feb 2017:
My experience at The Heights has been

nothing

short of

awesome

. The GM, Justin, and his team has done everything possible to

help

me with whatever I may have needed. My first staff member encounter was with Ms Charlene through phone and email while I was in Memphis, TN, and through her initial impressions, that helped me decide

quickly

that The Heights was an

awesome

place for me to reside for a while. For the short time I've been here, I've seen

great

cleanliness, organization, friendliness, and

good

work ethic. Review from 2/24/17 on Google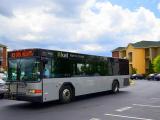 Oct 2016:
I currently live here and I can honestly say that this place is

TERRIBLE

!!!!!!!! To begin, my roommates and I requested an early move in (we needed to be on campus for school convenience), we all three were told, "No, the closest available day for moving in is the 14th. The reason is because our staff is hard at work making sure that your unit is

clean

by your arrival." NOPE! Our unit on move in day was

DISGUSTING

. There were

spider

webs all over the apartment. My roommates shower was covered in black

mold

. There were

dead

bugs

on our floor. Our kitchen appliances hadn't been cleaned in

no idea

how long. The second day of move in, our A/C froze over. Review from 10/12/16 on Apartment Ratings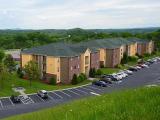 Oct 2016:
I am a current resident of The Heights of Knoxville, and upon arriving I was distraught to find black

mold

in my bathroom. They do

not

allow you to move in until the 14th of August (although you pay for the entirety of the month's rent) so that they can

clean

the premises; Yet, my apartment was

filthy

upon arrival on the 14th. I bleached the shower three times to remove the

mold

, but it

didn't

work. So, I submitted a maintenance request, and they did the same thing I did, bleached the shower- still

leaving

the

mold

behind. Secondly, they do

not

provide wireless internet, and the ethernet port in my roommate's room does

not

work. Review from 10/2/16 on Apartment Ratings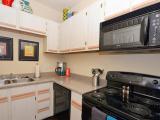 Sep 2016:
They must've paid off this review company to erase their

bad

reviews because my recent review and several others that I know had reviewed them and all those reviews are now mysteriously gone. Several of the management staff have no real interest in helping residents. They will

leave

lots of comments like "we will do everything to make sure our residents are

safe

and

happy

" but they

don't

. They recently hired some very

unprofessional

people to come in during the summer to repaint but were

inconsiderate

of the people who were still there over the summer. They constantly overcharge for electricity "overages" and

won't

show proof of the overages. Review from 9/11/16 on Apartment Ratings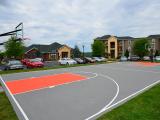 May 2016:
I would

NOT

live here again. Yeah, it's

cheap

but living here

isn't

worth saving a couple dollars. The appliances are

terrible

- especially the toilets. They

run

all the time

, often

clog

and even overflow for no reason. Once this happened and I called the emergency maintenance number. They showed up three hours later, asked if I had tried to plunge it, and

left

. Also during my three hours wait, I received a phone call from the office staying that if the

water

damages

anything I will be

charged

for it. They will try to

screw

you out of ever penny they can. Also, they enter without permission. I got to my apartment one day to discover that they had replaced the blinds (which

didn't

need replacing) and had billed me and my roommates for it. We were

not

told they were going to do this. Review from 5/22/16 on Google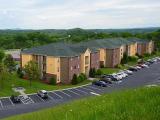 Mar 2016:
I've lived here at the Heights for almost a year and I can honestly say it has been a

great

experience. The staff in the front office are

awesome

, the campus and scenery around the property are

great

, and the view off of the front deck is incredible. Maintenance has also been really

good

. There have been times when we've needed things fixed and the maintenance crew usually gets here by the end of the day or early the day after. I also

love

the amenities that come with it! It's just overall a

cool

place to live. Review from 3/13/16 on Google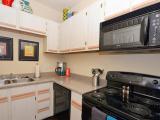 Mar 2016:
I

would recommend

living at The Heights to anyone who is in the Knoxville area looking for a

great

,

safe

,

affordable

,

friendly

place that has the

perfect

view! It overlooks the campus, downtown and market square area along with a

beautiful

view of the Smokey Mountains. All this is a plus, but they have recently upgraded all of their appliances and they also offer a wide variety

awesome

amenities that fit to basically anyone interested. I've lived here for 2 years and I

would recommend

this to anyone! Review from 3/1/16 on Google