Apartment Reviews
Back to Previous
Close Tab
Additional Reviews
Sep 2019:
I

love

living at the Heights and have

never

had a

problem

. Everybody in the office/clubhouse are so inviting and helpful. Maintenance requests are always taken

care

of in a timely manner. Review from Google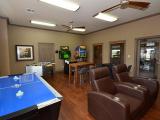 Aug 2019:
I

cannot

put into words how much I

love

staying here at The Heights! The view from the clubhouse is

amazing

, amenities are so

awesome

, resident

events

are welcoming, and the office staff and maintenance are

wonderful

! The shuttle to campus is so

convenient

and saves me so much on gas and a parking pass. I

love

the sense of community I feel here at The Heights and I

can't

wait to finish my senior year living at this

great

establishment! Review from Google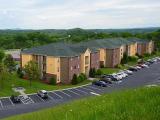 Aug 2019:
The heights has been

WONDERFUL

, we

love

living here. The staff are all so

nice

and actually

care

about making our experience here a

great

one. The amenities are alright, but the quality of the staff and how hard they try is the

best

part. Review from Google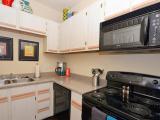 Jul 2019:
Live here if you

enjoy

constantly having your privacy violated. From the first day I moved in I had a maintenance guy coming into my apartment without

knocking

while I was in the shower. The heights forces renters to endure seemingly constant apartment inspections that occur at unknown times where large, random men will enter your apartment and go into your room, which as a female makes me quite uncomfortable. The heights has really out done themselves with their most recent decision to force residents to take ALL of their belongings out of their closets and drawers and put them.... I don't know where... so they can come in and spray for

bugs

. They gave this

notice

with less than a week in advance

leaving

my roommates and I in a quandary on where exactly they expect us to put the majority of our belongings. On top of this we are being

forced

out of the apartment, THAT WE ARE PAYING OVER $500 A MONTH FOR, for six hours (from 10am-4pm) on a Monday Review from Google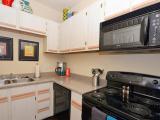 Jul 2019:
I

love

The Heights! Very

affordable

for me and my friends. It is still

close

to campus and they have a shuttle if I

don't

want to drive and the shuttle is also fantastic for game day as

well

. I would definitely refer anyone to live here if they asked me. I will be renewing !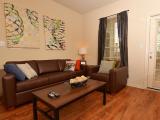 Jul 2019:
The Heights is in my opinion one of the

best

places to live! It's

amazing

views and

furnished

apartments make living in Knoxville homey. For everything they offer at their low prices I am baffled why anyone would pay

ridiculously

high prices for somewhere else. The people that work there are always ready to

help

me out with anything I need and the maintenance staff is very diligent. Overall I

love

living here and would

not

want to live anywhere else!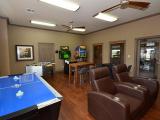 Jun 2019:
Nicole and the entire staff are such a joy to work with. I'm super excited to call The Heights home this Fall. Easily the

best

deal and views in all of Knoxville! Review from Google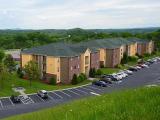 Jun 2019:
Nicole and the entire staff are such a joy to work with. I'm super excited to call The Heights home this Fall. Easily the

best

deal and views in all of Knoxville! Review from Google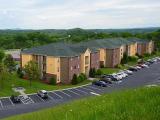 Jun 2019:
I will say the staff in the office was very kind, and my favorite part about living here. The game room and computer room were

great

as

well

. However, our apartment itself

wasn't

great

. We had a

water

heater above us explode and flood our entire living room, kitchen, hallway, and bathroom. We were

lucky

we

didn't

have many items in there because we had recently moved or else they would have all been ruined. We had maintenance in our apartment doing things for about a month. For at least 2 weeks we couldn't use the kitchen, and we were

not

reimbursed anything for the

event

. Honestly, I was fine with all of this, and I understood it was beyond their control... until the maintenance staff

complained

to my face about my roommate and was extremely

rude

to us when we asked when we would be able to use the kitchen again and about the possibility of

mold

. LISTEN... I had already moved twice this year because my apartments had

mold

Review from Google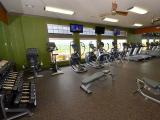 Jun 2019:
I will say the staff in the office was very kind, and my favorite part about living here. The game room and computer room were

great

as

well

. However, our apartment itself

wasn't

great

. We had a

water

heater above us explode and flood our entire living room, kitchen, hallway, and bathroom. We were

lucky

we

didn't

have many items in there because we had recently moved or else they would have all been ruined. We had maintenance in our apartment doing things for about a month. For at least 2 weeks we couldn't use the kitchen, and we were

not

reimbursed anything for the

event

. Honestly, I was fine with all of this, and I understood it was beyond their control... until the maintenance staff

complained

to my face about my roommate and was extremely

rude

to us when we asked when we would be able to use the kitchen again and about the possibility of

mold

. LISTEN... I had already moved twice this year because my apartments had

mold

Review from Google
Jun 2019:
I've lived here since June 2016 (3 out of my 4 years as a UT student) and lived in a 2 bedroom, a 3 bedroom, and a 4 bedroom. I've pretty much seen it all. For the price and amenities, you can't beat these apartments. I had beef with the

old

management (the

worst

ever), but the current management is

lovely

and I was surprised that they know their residents by name when we come into the office. The clubhouse

events

are cute, and my roommates and I have definitely sprinted

across

the parking lot to grab

free

desserts several times after seeing the office's instagram posts. The pool is

great

if you go earlier in the day, like before 2 PM. Later in the evenings it's definitely

not

as peaceful. The sand volleyball court is like a hidden gem that is rarely used but so

fun

. Having the washer and dryer in unit is a godsend. The walk-in closets in the 3 bedrooms are

wonderful

. Maintenance has usually been on top of all our maintenance requests (literally say something to them if they aren't, they will

help

you) and they're so kind Review from Google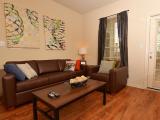 Jun 2019:
I've lived here since June 2016 (3 out of my 4 years as a UT student) and lived in a 2 bedroom, a 3 bedroom, and a 4 bedroom. I've pretty much seen it all. For the price and amenities, you can't beat these apartments. I had beef with the

old

management (the

worst

ever), but the current management is

lovely

and I was surprised that they know their residents by name when we come into the office. The clubhouse

events

are cute, and my roommates and I have definitely sprinted

across

the parking lot to grab

free

desserts several times after seeing the office's instagram posts. The pool is

great

if you go earlier in the day, like before 2 PM. Later in the evenings it's definitely

not

as peaceful. The sand volleyball court is like a hidden gem that is rarely used but so

fun

. Having the washer and dryer in unit is a godsend. The walk-in closets in the 3 bedrooms are

wonderful

. Maintenance has usually been on top of all our maintenance requests (literally say something to them if they aren't, they will

help

you) and they're so kind Review from Google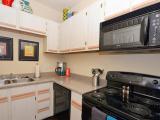 May 2019:
I

cannot

say enough about how

great

this place is. Everyone in the office is like a

big

family that is willing to

not

only always go out of their way to

help

you, but to also accept you into their community as a friend. They have

events

every month with food, and they'll say hi to you by name when you see them. There are so many opportunities to meet people if you want, and they're super

close

to campus and Market Square. The shuttle also

runs

to campus which is really

convenient

. They make sure the area is secure so you'll always feel

safe

, and they're willing to listen to concerns and take them into consideration. If something

breaks

, it gets fixed asap. The Heights is also super pet

friendly

--they always are very

friendly

to my dog and my roommate's cat. (The view is also as stunning as they say; you will always have a

great

photo op of the sunset and rise.). You

can't

go

wrong

living here. Review from Google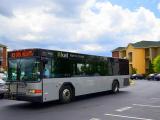 May 2019:
Everyone in the office is

amazing

and cares so much about helping residents. They always have

great

events

and always have so many freebies and goodies for their residents. The application process is

easy

and they are completely willing to

help

the w

hole

way through if needed. They keep the amenities super

clean

and in working order. There's also a

security

officer who routinely makes sure only residents and their guests are using the amenities. It's a

safe

property and there's a gorgeous view. I loved my time here. Review from Google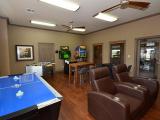 Jan 2019:
I

love

living here! You get the same amenities anywhere else for literally half the price. The office and maintenance it

awesome

! Review from Google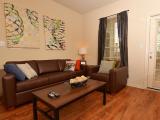 Nov 2018:
I can

not

recommend this place enough!

Great

management, amenities, and the 2xl bedroom is the

best

. I had a

horrible

living experience last year and I am so grateful to have found this place. I couldn't ask for anything better. Review from Google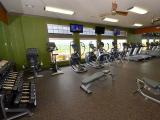 Nov 2018:
Lived here 3 years and

love

it! Maintenance helps very

fast

with any

issues

.

Lovely

staff.... especially Brittany Edmondson :-) Review from Google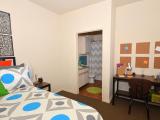 Aug 2018:
Before we got the

new

manager, the Heights was

awesome

. The previous manager let me & my roommate move in early, he accommodated our needs. After we resigned our lease, the

new

managers were complete opposite. They did

not

care

about you personally. They

charge

you for every detail. I got

charged

three times for my blinds and I had to tell them personally the ones they

charged

me for have yet to be replaced. I also

never

got

pest

control to my apartment even though I contacted them multiple times. The dishwasher and sink

messed

up frequently and we were told if a noodle was in the sink again we would be

charged

. When I was moving out, they

charged

me for cleaning my bathroom, my carpets, my room, and a

smoke

odor. I personally rented a carpet cleaner and shampooed the carpets before I turned my keys in, I also cleaned my bathroom, and I Review from Google
Aug 2018:
I will

not

miss this place at all.

Beware

of some 5 star reviews, they ask employees to write

good

reviews and to get others to write

good

reviews. My two main concerns: I didn't have a working washing machine for 75% of the time during the two years I lived here. Maintenance was at our apartment at least three times a week. It got to the point where they showed me how to fix it, instead of management ordering us a

new

one.

Not

very

convenient

when I have to bring laundry baskets to a friends house. People who don't live there use the basketball court and pool constantly, and it isn't monitored. The pool gate doesn't have a lock or a key fob swipe. Anyone is

free

to use it. I've been there on numerous occasions where's there's entire families with young children there. You'd tell the office and they wouldn't do anything Review from Google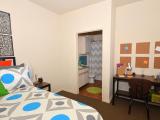 Jul 2018:
I was so

happy

to live here for college! The staff is

amazing

and continues to be

amazing

every time I see them. The application process was

fast

and

easy

which helped a lot because I was coming from out of state. The amenities on property are definitely enough to keep me

happy

and active with my friends and it really is

beautiful

here. Thank you guys for making this such a

great

experience! Review from Google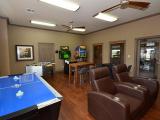 Jun 2018:
This place was

great

! Staff was very

friendly

and

nice

. Location is

awesome

because its

close

enough to school but

not

on top of everything. The prices are the

best

you can find. And it has a

crazy

view of the city! Stay Here! Review from Google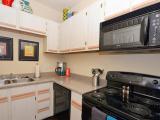 Jun 2018:
If I could give The Heights no stars, I would. The only thing

good

about this place is the

cheap

rent and gift card to use towards your rent if you sign your lease within a certain period. However, the staff is extremely

unorganized

. They are

not

in sync with one another, and I'm told different things each time I ask a question. When

I renewed

my lease, I was told several times that I would still have my summer "rent

free

" because I payed my first two months rent which would apply to 2018 June and July. This was a

lie

. Therefore, they gave me some extra time to get the payment in because I was told a

lie

! After I payed my rent, they sent me an email telling me that they have already sent a warrant of

eviction

, and I'll have to go to court because they "overextended the time" for me to pay rent. First of all, I was

NEVER

told that t Review from Google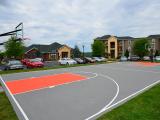 Jun 2018:
Tonio at the office was

very helpful

and ensured that my experience was a

positive

one. He answered all my questions and was very

polite

and welcoming.

Nothing

to

complain

about. This place has a

great

location at a

great

price with

wonderful

staff Review from Google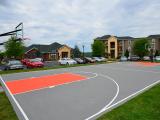 Jun 2018:
For the price these apartments are

great

! The location is

convenient

and the apartments are

nice

as

well

especially for student living. The staff have always been so kind and helpful. Review from Google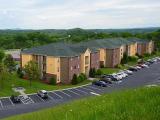 Jun 2018:
The management was

awful

, but then it got

changed

. It went from

bad

to

worse

. If I could rate

0 stars

I would. Yeah, the rent is

cheap

which is a plus, but you're better off paying higher somewhere else to have competent manegerial staff. They're so

unprofessional

and

unorganized

. They will find ANYTHING to give you a fine for. Managers are

never

on the same page and are very inconsistent. In addition, the office workers are

not

helpful. Seriously,

one star

is GENEROUS. Review from Google