Back to Previous
Close Tab
Additional Reviews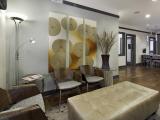 Mar 2019:
I have had a

great

experience while living at the commons. Super

close

to campus, and reasonably priced compared to other student housing. Management is understanding, helpful and always

friendly

. Maintenance always resolves any

issues

in a timely manner. Highly recommend living here!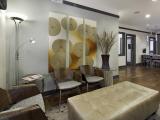 Jan 2019:
I entered a lease for a 4 bedroom 2 bath with two of my other friends. Initially, I was

not

impressed

with the room conditions, and the roommate selection they used ended up

leaving

us with a very unsuitable fourth roommate. But to their credit, the

new

management was very accommodating and fixed our

problems

immediately. Maintenance was also very

quick

and

nice

.

Great

choice for college students who are living out of campus for the first time! Review from Google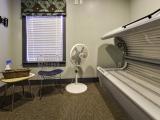 Jan 2019:
If you

love

having

none

of your appliances work, money

stolen

from you for random

fees

, and god

awful

explanations for both of the previous two things, then the commons at Knoxville is the place for you. Microwave? Dish washer? Washer and dryer (twice)? Light Bulbs? Chipping paint on the walls? Furniture with

peeling

cheap

leather? Wifi? Cable? Yep you guessed it! everything is

broken

or becomes

broken

at you leisure! meanwhile, you only have to pay rent and other

fees

to stay in this

lovely

place.

don't

waste

you time, energy, or money on this

trash

place Review from Google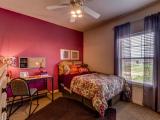 Dec 2018:
The Commons are a

wonderful

place to live, partly

due

to the very eager to

help

staff and management who genuinely want to make their residents

happy

. They are very reasonable and helpful to residents and it's very clear that they

care

about the quality of living here. The

best

part is the

close

location to campus and the strip and, of course, the low prices! Review from Google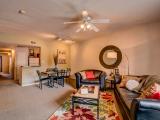 Dec 2018:
The Commons is a

good

place for a college apartment. The rooms are

decent

sized with

big

closets and the appliances

aren't

bad

. We had a few

problems

with our washer/dryer when we first moved in, but maintenance was helpful in trying to fix and replace it. At first things were a little rough because they had a

change

in management, but the

new

management has been

very helpful

and kind since then. As long as you communicate what your

problem

is, they will

help

you find a solution the

best

way they can. Like they are

very helpful

and trying to make

good

changes. It is

close

to campus too, which is

great

for walking to classes or the strip. It also comes

furnished

which is

great

. The only

negative

things I have to say is that parking is a little

expensive

at $50 a month, however street parking

isn't

too hard to find (unless it is a game day). It Review from Google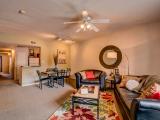 Nov 2018:
Great

place to live! Everything is included (even Internet) except for electricity, and the apartments are

furnished

. My current apartment even includes a Tempur Pedic mattress! Heating and A/C work

well

, and the apartments are

clean

and

pleasant

to live in. Parking is scarce but

good

, and the apartments are very

close

to the freeway. The staff is

great

and takes

care

of every need, and maintenance is

quick

to fix any

issues

. Highly recommended! Review from Google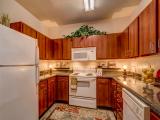 Nov 2018:
I stay at the Grand location and I

love

it. It is very

affordable

compared to other apartments within walking distance to campus and it's

safe

. We have had a normal amount of amenities

problems

but the maintenance staff is so

fast

and kind. I

love

everyone in the office since they are so helpful and

nice

. I

definitely recommend

living here! Review from Google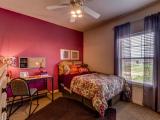 Nov 2018:
My daughter has lived at the commons for 2 years. She loves it here. The staff is so helpful and the young ladies at the front desk are so kind. The apartment is

close

to campus, which is

great

for my daughter. Because we live 6 hours

away

from her, I was

worried

about her. Her choice to live at the commons though has lessened that

worry

.

Great

place and people! Review from Google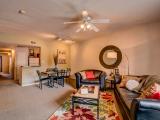 Oct 2018:
Not

only were the apartments

disgusting

when we moved in (even though they said they cleaned), they tried to

charge

us over $200 in cleaning

fees

when we moved out for

ridiculous

things like

not

wiping out the insides of the drawers. They even tried to make us pay for the

damaged

couch that we had written

down

as

damaged

on our move-in form and tried to submit a maintenance request for (that was completely

ignored

). You can definitely find a better apartment for cheaper. I'm at Quarry Trail now; it's around the same price but the apartments are so much nicer and we have better/more amenities.

don't

LIVE HERE! Review from Google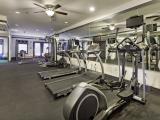 Jul 2018:
The people are

nice

and helpful in the office from what I've experienced. Make sure you know that it is

not

student living like they say it is, I had a random 35 year

old

roommate that moved in halfway through the school year and she had the most annoying dog that would bark

all the time

. In the last 2 months of me living here my front door kept

breaking

and I couldn't get into my apartment more than 3 times, it always was after hours when it

broke

so I had to wait about an hour for the maintenance to come. The maintenance people were really

nice

. There are always homeless people that dig around in the

trash

can outside which is concerning for safety. Review from Google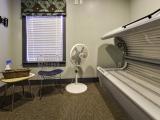 Jun 2018:
My cousin was supposed to move in with her friend to the Commons Bridge 3bedroom/2bath. They have paid the

deposit

, signed all papers on time, and even met with the staff on multiple occasions.. however, over the span of several weeks she's received some

ridiculous

notices

from them. Here are just some of the stories... 1. did

not

sign any sort of agreement in the first place, 2. signed for a 1 bedroom, 3. will

not

be assigned to live with her friend. So now... she is told that she must live with 2 random roommates or move with her friend to the Commons which is

not

pet

friendly

. The staff has apologized for their untrained workers and the w

hole

issue.... They are extremely disorganized and I would

not

recommend this place to anyone. Review from Google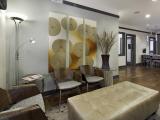 Jun 2018:
The commons is a commonly known

joke

by the locals. My roommates and I are locked out almost weekly because our key stops working or our lock just wont work. Then if we are

not

locked out our lock wont even lock so then people can push our door and let themselves in our house which happened and a HOMELESS lady let herself in. After telling the office about this

problem

they still refuse to

change

our lock because it is too

expensive

. then we live on the bottom floor and people do

not

know how to drive and we have woken up to 3 cars less than a foot from our window about to wreck into our apartment. Then one of our cars got shoved

down

the hill, one of our cars got the mirror bashed off, then another person stomped my car to the point i couldnt use my sunroof. i asked if they would put cameras towards the street and they said they couldnt affo Review from Google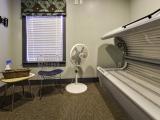 Mar 2018:
The Commons at Knoxville is a

great

place to live! The staff are always very

friendly

and helpful to the resident's needs. As an out-of-state transfer student, the Commons was the

best

option when choosing an apartment to live in. My roommates and I all re-signed our leases to live here next year! Review from Google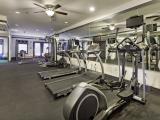 Mar 2018:
The people at the Commons are very

professional

and welcoming. They are

very helpful

and have answered all the questions I have had. The apartments are

great

and the maintenance workers are very

efficient

and work in a timely manner. Overall The Commons at Knoxville is a

great

place to live and has a welcoming

friendly

environment. Review from Google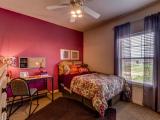 Feb 2018:
Very

cheap

and convienent. It's an

easy

walk to class. Maintanence is always timely are

professional

, as

well

as the workers at the office. Overall pretty

nice

and pretty

spacious

, although I would like to see some upgrades to the kitchen and bathrooms. Review from Google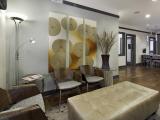 Feb 2018:
I have been living at the Commons on Bridge this year and intend on living at a different Commons apartment complex in the coming year. As I had toured many other complexes prior to choosing to live at the Commons, the Commons stood out more than any of the nearby apartments. I immediately felt welcome and a part of the strong community-based environment that the staff and residents encompass. Any questions or concerns I've come

across

have been

quickly

solved by the

friendly

staff. Overall, I would highly recommend living at any of the Commons complexes. Review from Google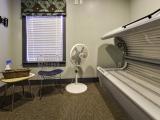 Feb 2018:
friendly

and helpful staff makes this a

great

place to live! maintenance requests are easily and

quickly

dealt with which has made this a

great

place to live for 2 years in a row!

not

too far

away

from campus to walk and they have

plenty

of amenities to accommodate all needs! Review from Google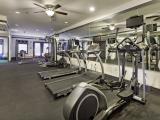 Feb 2018:
Appliances tend to fall

apart

easily, but maintenance usually responds in a timely manner.

Not

a

bad

living experience, but still room for improvement. Review from Google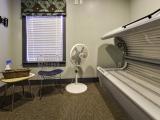 Feb 2018:
One of the

worst

places i have ever lived. The amenities are

mediocre

, the carpet is coming up in many places, the walls are

paper

thin

. There are so many odd things

wrong

with this apartment complex. Somehow it is always too hot or too cold. Much of the metal furniture is rusted. The dishwasher and ice machine have

never

worked. The

worst

part, in my opinion, is that the internet download speed is

horrendous

. I

can't

do homework at my apartment most days. If there is a single other option available to you, take it. Review from Google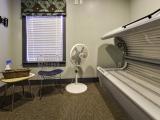 Jan 2018:
It's

cheap

and comes with in-unit laundry. The only redeeming qualities. Homeless people are constantly in the dumpsters. The WiFi is passable at

best

, except in my room, where it was outright

horrible

. And, as a rancid cherry on top, they

charged

all of us for

issues

with the carpet.

Issues

that we had reported multiple times, and which they

never

adequately handled. It was a

great

way to thank us for renewing our leases. Live somewhere else. Review from Google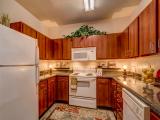 Nov 2017:
RUN

RUN

RUN

! Shown model unit. Move in day, given

dirty

,

dirty

, unit with obvious

damage

. Asked for diff unit, told

nothing

they could do, told '

stuck

with the unit you are assigned'. Said would come

clean

apartment 3x on move in day as told so

dirty

couldn't move in.

Never

showed. Turned in extensive work order and took lots of pics. Ceiling fan was wobbling and hanging. Told safety issue and could injure my teen if came flying off. Work order made repeatedly for multiple items. No show EVER EVER EVER. Kitchen cabinet

falling

apart

, hanging by hinge, exposing under cabinet basically. Said fixed it. Nope! Still hanging. Black

mold

in all vents. Toilet was warped. Tub

wouldn't

hold

water

for bath while shower

wouldn't

run

full

water

stream. Freezer door taped

together

with duct tape. Rip in couch. Washer

didn't

drain often or tore up clothing even on gentle cycle.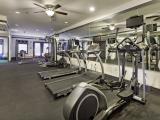 Nov 2017:
Although The Commons at Knoxville are

not

the absolute

worst

apartments you could live in, I strongly advise against it. In the three months I have lived here, I have been locked out four or five times, &

not

because of my own

fault

, my key just simply

quit

letting me into the apartment. They are supposed to have a 24 hour on call personnel, however, I called both maintenance & the individual in

charge

of lockouts & did

not

get a call back for over an hour. I have brought up the issue of me being locked out an unreasonable number of times to the front desk & no one seems to really

care

.

Sorry

this was long, just very

unhappy

with this apartment complex and do

not

recommend living here. Review from Google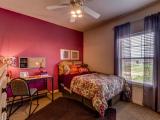 Sep 2017:
If I could give this apartment a lower rating I would. When I first moved into this apartment, which was 3 years ago I noticed that the apartment was made very

cheap

. The amenities were

old

and raggedy, and needed an upgrade. Also the carpet was really

cheap

and did

not

look as

clean

as possible. The only reason I stayed in this apartment was because the location was walking distance from school. Throughout my 3 years living here there have been 3 different people who have moved in and out.

Not

once during those move outs did they every

clean

the carpet, or remove it to have fresh carpet for the future resident. My roommates and I always cleaned the floor and the apartment. The entire time I was there, there were always

problems

with our dishwasher, the toilet

overflowing

and other

issues

. I tried to speak to the manager over two years abo Review from Google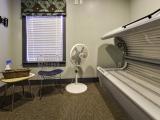 Aug 2017:
I would

not

recommend this place to anyone. My roommates and I lived at the Grand Ave location and had the

worst

experience! The apartment was

not

cleaned at all prior to us moving in, the bathtubs were moldy, and the carpet was a wreck. They

didn't

offer us

new

carpet until parents

complained

and we had already gotten our stuff settled. The maintenance people are

hit

or miss; some are

awesome

and some are

rude

. When we

complained

about our bathtubs THE FIRST DAY WE ARRIVED, we were told it was "our

problem

" and given advice on how to

clean

it. If you live on the first floor, no natural light can come into the apartment and it's like living in a cave.

not

worth THE MONEY. I recommend paying more for

expensive

housing rather than choosing the commons because they're cheaper. THEY ARE CHEAPER FOR A REASON!!!! Review from Google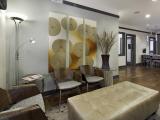 May 2017:
living at The Commons Knoxville has been the greatest living experiences I have encountered over the last five years. I have considered The Commons to be a place that I can truly call my home- The staff will go above and beyond and will answer any injuries you may have. They genuinely

care

about the

well

-being of their residents. I want to give a special thank you to XXXX who has been a tremendous

help

to me. She has answered all of my questions in detail and will always put a smile on my face. Review from 5/8/17 on Google