Additional Reviews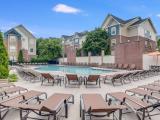 Nov 2020:
SECURITY

WARING !

don't

let your daughter live at Society 865. Maintenance men

love

walking in on college girls showering and dressing without

notice

. 1

quiet

knock

is all they require. Property manager Bethany James knows this is going on and supports it. We'll she what she says the next time there is a sexual

assault

. Society 865 will pay a bundle for that lawsuit!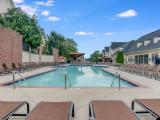 Sep 2019:
I have been here for about a month and I absolutely

love

it!

Friendly

staff! And the amenities are

amazing

. I live in Zeta in the master bedroom. My bedroom and bathroom and HUGE compared to Vol Hall. They constantly have

events

and giveaways with stuff you actually want! They also offer

free

food on fridays 😋. I'm so

happy

to call Society 865 my home! Review from Google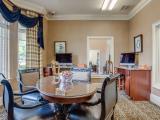 Aug 2019:
This was a

great

place to live as a college student. I loved getting to have my own space and a

big

living room that had hardwood floors. The location is

great

; walking to campus

isn't

too far. The management was

always helpful

, especially Brittany, she's

great

and super

friendly

and just

nice

to be around. The pool was

great

for hot days and I loved being able to snag

coffee

in the mornings when I ran out at the apartment. All-in-all it was an

awesome

home to me! Review from Google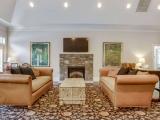 Aug 2019:
I lived here for two years. The walk to class is

not

bad

at all, walking to the strip isn't

bad

at all, and the apartments are

nice

and

spacious

. The maintenance guys always fix your stuff in a timely manner and management is

friendly

. The grills and pool are very

nice

also. I would highly recommend living here and would still be living here if I didn't graduate. Review from Google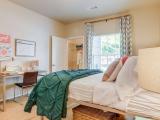 Jul 2019:
Great

place to live! A Very homey atmosphere but with all the perks of being a college kid! Loved all of their

fun

treats and

fun

days offered with living at the property! In addition, the maintenance team was very

fast

with any work orders, and very

professional

when they came to fix anything. Also loved the pool atmosphere as

well

as the fitness center!

definitely recommend

to anyone thinking about staying in the area! Review from Google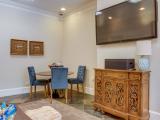 Jul 2019:
I have lived here for the last year and it was a

great

experience! The ladies in the office are always a

pleasure

if you ever need anything and the maintenance team is always on top of things. I would

definitely recommend

living here if you want

great

amenities and a

great

office staff! Review from Google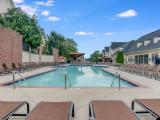 Jul 2019:
I've lived here for all three years of college (that were off campus) and I have yet to find another apartment complex that is more accommodating and understanding of their tenant's situations or circumstances. I've made

great

friends with the staff here and have always felt welcome. I'd suggest them to anyone looking to live

close

to campus - walking distance to class, pet

friendly

,

safe

environment, etc.

can't

recommend a better college living experience by far. Review from Google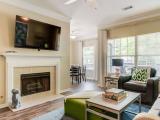 Jul 2019:
I've lived here for all three years of college (that were off campus) and I have yet to find another apartment complex that is more accommodating and understanding of their tenant's situations or circumstances. I've made

great

friends with the staff here and have always felt welcome. I'd suggest them to anyone looking to live

close

to campus - walking distance to class, pet

friendly

,

safe

environment, etc.

can't

recommend a better college living experience by far. Review from Google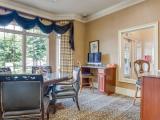 Jul 2019:
I lived at Society 865 for two years and overall,

enjoyed

my time there. The office staff are

friendly

and willing to

help

you out at a moment's

notice

. The landscaping and pool areas are

well

manicured and include a pool,

fire

pit, and grilling section. They are also

cool

about canned alcoholic beverages in the pool area (if you're over 21 and behave appropriately) which I very much appreciate. Society 865 is also in the process of renovating the apartments and from what I have seen, they look very

nice

. The office staff also host a variety of

events

each month that range from ice cream bars to grill outs- there was even a day where you could plant your own succulent and take it home. Demand for parking spaces has

increased

and Society 865 has started

charging

for parking, which I have disliked. The parking-lot paving process caught a lot of people off-guard, especially because there is

not

a lot of parking in the Fort and many people got

towed

Review from Google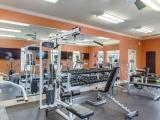 Jul 2019:
I lived at Society 865 for two years and overall,

enjoyed

my time there. The office staff are

friendly

and willing to

help

you out at a moment's

notice

. The landscaping and pool areas are

well

manicured and include a pool,

fire

pit, and grilling section. They are also

cool

about canned alcoholic beverages in the pool area (if you're over 21 and behave appropriately) which I very much appreciate. Society 865 is also in the process of renovating the apartments and from what I have seen, they look very

nice

. The office staff also host a variety of

events

each month that range from ice cream bars to grill outs- there was even a day where you could plant your own succulent and take it home. Demand for parking spaces has

increased

and Society 865 has started

charging

for parking, which I have disliked. The parking-lot paving process caught a lot of people off-guard, especially because there is

not

a lot of parking in the Fort and many people got

towed

Review from Google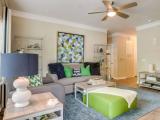 Jun 2019:
Living here my senior year was a true blessing! The staff at the front was also so helpful and kind. I

never

had any trouble signing it to pay my rent and if I needed something fixed, maintenance was also

quick

and ready to

help

! Even though this apartment complex was full of college student, it

never

felt like I was living in a student housing complex! The pool is

amazing

and having a gym is a little perk that I wish I had used more. 10/10 would live here again! Review from Google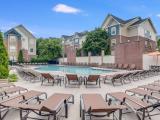 Jun 2019:
Living here my senior year was a true blessing! The staff at the front was also so helpful and kind. I

never

had any trouble signing it to pay my rent and if I needed something fixed, maintenance was also

quick

and ready to

help

! Even though this apartment complex was full of college student, it

never

felt like I was living in a student housing complex! The pool is

amazing

and having a gym is a little perk that I wish I had used more. 10/10 would live here again! Review from Google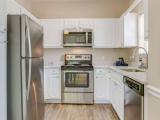 Jun 2019:
Had a

leak

in the roof for a week and a half and all that was done by staff was put a bucket under it. The pool was shut

down

for 2 weeks in the middle of may as "punishment" to residents. People were causing some trouble, but that was when everyone was able to access the pool (non residents) and the pool was shut

down

to EVERYONE when we pay for the pool and amenities in rent each month. I would

not

live here again for the price vs quality. I have lived here for less than a year and had to have multiple cabinets, sink and shower in my bathroom fixed multiple times. Also, when the parking lots were getting repaved, they posted flyers on every apartment door and emailed THE DAY BEFORE. Everyone that wasn't there to move their cars then got

towed

(and was expected to pay to get cars back). This is

ridiculous

considering parking is included (unless you have a personal spot it is extra) Review from Google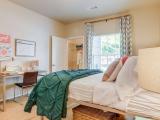 Jun 2019:
Had a

leak

in the roof for a week and a half and all that was done by staff was put a bucket under it. The pool was shut

down

for 2 weeks in the middle of may as "punishment" to residents. People were causing some trouble, but that was when everyone was able to access the pool (non residents) and the pool was shut

down

to EVERYONE when we pay for the pool and amenities in rent each month. I would

not

live here again for the price vs quality. I have lived here for less than a year and had to have multiple cabinets, sink and shower in my bathroom fixed multiple times. Also, when the parking lots were getting repaved, they posted flyers on every apartment door and emailed THE DAY BEFORE. Everyone that wasn't there to move their cars then got

towed

(and was expected to pay to get cars back). This is

ridiculous

considering parking is included (unless you have a personal spot it is extra) Review from Google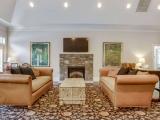 Jun 2019:
Good

place to live.

Close

to campus which is really

convenient

. Maintenance was

always helpful

and timely. Pet

friendly

which is a plus. The dog park is

not

the greatest, it constantly floods and

didn't

get to bring my pup there much. Overall a

good

place to live, especially as a college student. Review from Google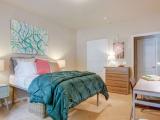 Jun 2019:
The apartment

hasn't

been

perfect

, we have had some humidity

issues

, but management has been

very helpful

and

quick

to work with us to resolve the issue. The location is

nice

because it

isn't

in the middle of the fort while still being within walking distance to class. The price is also competitive with what I would expect to pay. They also have a range of apartment sizes to choose from. Overall, I

would recommend

to any looking to live in fort sanders area. Review from Google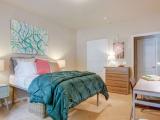 Jun 2019:
The apartment

hasn't

been

perfect

, we have had some humidity

issues

, but management has been

very helpful

and

quick

to work with us to resolve the issue. The location is

nice

because it

isn't

in the middle of the fort while still being within walking distance to class. The price is also competitive with what I would expect to pay. They also have a range of apartment sizes to choose from. Overall, I

would recommend

to any looking to live in fort sanders area. Review from Google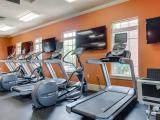 Jun 2019:
The management here is

rude

and overall very

unhelpful

. The maintenance while responsive, most of the time, usual requires multiple visits to fix issue that are extremely pressing (e. air conditioning going out and

water

heater

breaking

and

leaking

). The apartment are a

good

value for the amount of space that you receive, but

due

to the

headache

from the front office and staff it is almost

not

worth the space. After staying here for two year and

never

missing a payment for rent, the management and front office treated me

poorly

and

never

had useful solutions. I would live else where if you are looking for a more

friendly

leasing office that you will

not

have to nag at. Review from Google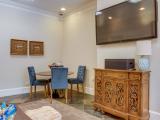 Jun 2019:
Paid for an apartment building with a pool, but the pool gets shut

down

for weeks at a time in the summer for no reason. Paid for a parking spot; however, for 2 months, they told me that anyone can park in my parking spot. So basically I'm paying $50 a month for a parking spot that

isn't

mine, but it's "part of my lease", so I

can't

NOT

pay for it, even though I

don't

have it anymore. Also, there

aren't

ceiling fans in the bedrooms. Besides that, most of the staff is

nice

, and it's a

good

location. Review from Google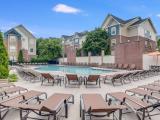 Jun 2019:
Paid for an apartment building with a pool, but the pool gets shut

down

for weeks at a time in the summer for no reason. Paid for a parking spot; however, for 2 months, they told me that anyone can park in my parking spot. So basically I'm paying $50 a month for a parking spot that

isn't

mine, but it's "part of my lease", so I

can't

NOT

pay for it, even though I

don't

have it anymore. Also, there

aren't

ceiling fans in the bedrooms. Besides that, most of the staff is

nice

, and it's a

good

location. Review from Google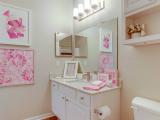 May 2019:
This place has the

best

pool in the fort; the pool is always a

good

time. The staff

is helpful

, and the apartments are modern and are

clean

when you first move in. Review from Google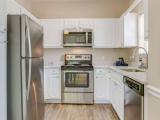 May 2019:
Enjoyed

living here, the rates were

good

. The internet was

nice

and

fast

but

slow

to upload which makes it hard to do any streaming. Review from Google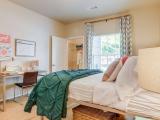 May 2019:
Nice

spacious

apartment. A longer walk, but

easy

bike ride to campus. Overall

good

experience. Review from Google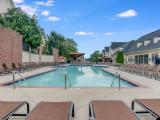 May 2019:
Being a resident here for the past 2 years has been a

great

experience. The staff & management is very accommodating, and would 10/10 recommend! Review from Google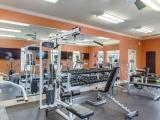 Feb 2019:
My daughter signed a lease for an apartment for next year. We are very

impressed

with the office staff! Bethany was

amazing

and very accommodating for what we needed to do! We are looking forward to my daughter living there in the fall. Review from Google