Back to Previous
Close Tab
Grade: of
69
reviews Rated 5
Additional Reviews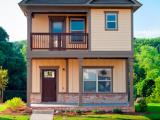 Mar 2019:
I renewed

for next year and this place is hands

down

the

best

in Knoxville. At first I wanted to have a house somewhere in the Fort but decided to live here after finding out that they were stand alone cottages (so pretty much a house). They provide our cable and internet, they allow pets for the cheapest pet

fee

, the managers and staff are seriously so

fun

and if you need anything they respond so

quickly

, and honestly there are so many

great

things about living here. Bonfires here are the move, especially in the Fall. That's probably the

best

part of living here. This place really feels like our own home!!!! p.s. we live in a gated community
Mar 2019:
I

love

living at Redpoint!! My roommates and I have all renewed to live here again next year and have loved everything about it. The cottages are so cute and it's comforting to know we live in a

safe

, gated neighborhood. The management is

amazing

and truly

care

about all of the residents here, always put on the

best

events

in the clubhouse, and the maintenance staff is so

friendly

and

fast

. I

can't

say enough

good

things about this place!

Love

calling Redpoint my home :)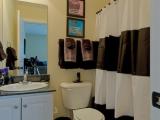 Mar 2019:
Repoint Knoxville is the

best

place to live off-campus!! I literally have no

complaints

about living here. Management is so thoughtful and diligent about helping you with anything. Any time we have put in a maintenance order, they have come to

help

within 20 mins and even follows up to make sure everything is still working. Living here has been simple and it truly feels like home. The commute is

easy

and has

never

been stressful. I have friends over

all the time

and they all say they wish they could live here. The cottages are so

nice

and

spacious

. I'll be

sad

when I have to move out!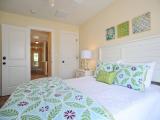 Feb 2019:
I have lived at Redpoint for two years and I

can't

say enough

great

things about it! Paige and Arielle are super

friendly

and responsive to any

issues

that may come up. They even delivered

coffee

and a card to my house when they heard I'd been working

night

shifts! Maintenance is always very

nice

and on top of anything your cottage may need fixed. They also do

fun

resident

events

each month like Chickfila breakfast and grocery bingo. The staff does so much to make the community feel like a neighborhood, which is so different than other places I've lived in Knoxville. I have loved my experience so far living at Redpoint and would recommend it for anyone looking for a cottage

close

to campus!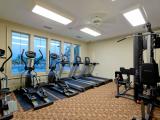 Feb 2019:
I've lived in a handful of housing complexes throughout my college career and RedPoint is hands

down

my favorite! Paige and Arielle have gone above and beyond to fix every issue I've had— their management is the reason

I renewed

for year two!!! Resident incentives, a short drive to campus and stress

free

parking!!! PS. Who ever keeps

hitting

the gate and

breaking

it, you ruin my life. Review from Google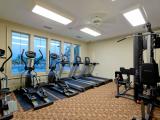 Nov 2018:
I just

can't

wait to move out. First the internet and cable suck. If it goes out be prepared for it

not

be fixed for a week or more. All the office does is sends and email for you to the company they source through and in return gives you highly inaccurate updates. The community is also "gated" and by gated there is an open gate installed that on the regular is just

left

open. I will say any maintenance

issues

you have besides things that involve comcast are solved timely. Review from Google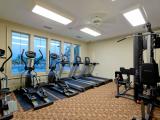 Oct 2018:
Currently live here and

love

it and the way it feels so homey! The management is

great

and have yet to have any

problems

with living here! Review from Google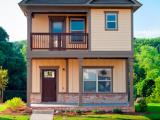 Sep 2018:
I used to

love

living here. I loved that you lived in a house and that it seemed so private. It was

quiet

and peaceful, then management

changed

over and the property was sold off. The

new

management is

awful

. If you have

issues

with your neighbors being too

loud

and you contact the office for

help

, they will tell you to speak with them instead of the office doing their job and contacting them for you. They randomly come into your apartment and

charge

you for things that are "

damaged

" and add the

fees

to your account without telling you until the

fees

are considered

late

. They have a $300 pet

fee

which I was told would take

care

of any

damages

that my pet would do but now I'm being

charged

$100 extra for "pet

damages

" and when I brought up that I paid a pet

fee

and that it should be taken out of that, I was then told that that is

not

what the pet

fee

is for.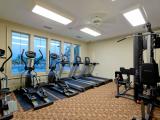 Sep 2018:
I have live here for 3 years and have loved every minute of it. It is so

convenient

to live in a house for the same price or cheaper as an apartment in college. I have a dog, so I

love

having lots of green space. The back porch on the houses are the

best

part. I can have a

fire

pit and have friends over to hangout in the yard with out going

down

to a pool like at an apartment. For sure one of the

best

places to live at UTK. Review from Google
Jul 2018:
I

love

how Redpoint feels like home

away

from home! Maintenance and the office staff are

always helpful

and get things done in a timely manner. I

would recommend

Redpoint to anyone looking for housing in Knoxville! :) Review from Google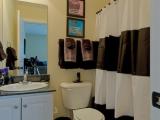 Jul 2018:
I

love

how the apartments are created like mini homes. they property has character and

beautiful

designs as

well

as

amazing

amenities. I noticed the fitness center as

well

as the gorgeous pool, there is always more than enough layout chairs. Also the floor plans and pricing are fair as

well

. This would absolutely be a property I would

love

to reside at. Review from Google
Jun 2018:
Absolutely loved the complex. It's so

beautiful

, and so welcoming. Unfortunately I only got to live here for two years. However, I would live here for years longer if I didn't have a job out of state. Keep up the

great

work y'all! Review from Google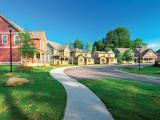 May 2018:
DO

NOT

LIVE HERE! The management is

awful

.

Not

only are the houses cheaper quality, but the management is always looking for ways to

scam

its residents. I lived here for one year and we hardly ever had wifi and cable (seriously months at a time) because they had no urgency to contact the service provider and get it fixed. Along with this, they tried

charging

my roommates and I hundreds of dollars in "

damages

" that were there when we moved in. Quite a few of my neighbors had the same

issues

. This place is

not

worth the stress and they will

scam

you in the end. Review from Google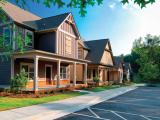 Apr 2018:
Very

nice

new

college apartment houses. Both the interior and exterior of the homes is fresh and

clean

. The vast majority of residents are college students, but I did

not

notice

any excessive

noise

or activity even on a weekend

night

. Review from Google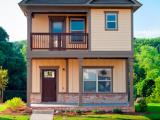 Aug 2017:
Would give them a

zero

star if I could.

Awful

management, outrageous rates, and the only

good

reviews are from employees that work in the office. Save your money and go somewhere else. Review from Google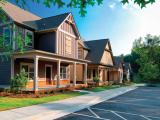 Jul 2017:
This review was a 5 star for my entire living experience until the last 2 weeks. The staff has turned over and the

new

management is extremely inflexible and uptight. This was always known as a

fun

place to live and have a

good

time. I would be very wary of it living up to that reputation if you move in for the 17-18 year. Review from Google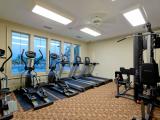 Sep 2016:
Best

massage I have ever received. She genuinely puts a lot of effort into the massage. I will definitely go back! Review from Google
Sep 2016:
The retreat is

awesome

,

best

services and amenities,

great

quality housing and environment.

definitely recommend

if you can drive

best

student housing available. Review from Google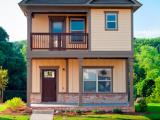 Aug 2016:
I've loved the retreat ever since I've moved in. I've had no

problems

with the staff or the facility in the time that I have been here. It's been

awesome

. Review from Google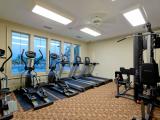 May 2016:
I

love

the retreat!!! Hands

down

best

place to live with

awesome

staff! Review from 5/2/16 on Google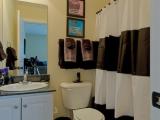 Nov 2015:
Best

place I've lived in college!! All of the staff is very considerate of residents and super

friendly

! Any

issues

that have come up since we moved in have been taken

care

of immediately or at least within 24 hours. Review from 11/4/15 on Google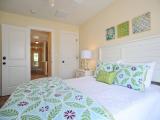 Mar 2015:
The Retreat is

awesome

! The staff is so

friendly

and

always helpful

in a timely matter! There are also

great

amenities, such as

free

printing, computer use,

coffee

, and an

awesome

game and movie room. Review from Yelp on 03/11/15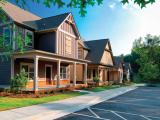 Mar 2015:
The retreat has helped with every

problem

we've ever had

quickly

and is always right on top of things. The

awesome

amenities at the club house are a

great

resource to have to. Review from Yelp on 03/10/2015