Additional Reviews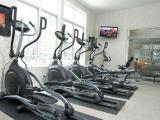 Aug 2021:
This is the

worst

experience I have ever been a part. I want to express my extreme dissatisfaction and

complaint

. My daughter attempted to move into the apartment complex on 8/15/21 and the carpet was dog

urine

saturated and destroyed by previous resident. We spoke to the office with no solution. We had to put our daughter in a Hotel for 3

nights

waiting on the apartment to be ready to move in. We still do

not

have a key to secure personal belongings. The carpet was replaced Tuesday 8/15/21 but was informed that the paint shipment was

not

filled. Today 8/20/21 someone went into the apartment with no notification and took

apart

all things and moved all of my daughters personal belongings including her jewelry laying all over the floor finding a that the carpet was replaced a SECOND TIME that was in

worse

condition than the original replacement.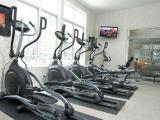 Jul 2020:
Do

not

do

not

move here. The staff is

not

helpful. They make you move and tell you a week before. There are two

good

apartment complex on either side of quarry trails move there.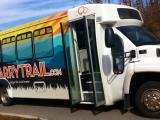 Oct 2019:
Currently living here and I'm releasing because it has so many

nice

features and amenities for a lower price. The staff in the office is so

nice

and

always helpful

. Only

problem

I had was my apartment was

dirty

when I moved in but we told the staff and they cleaned it right

away

. I highly recommend it here! Review from Google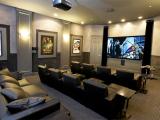 Oct 2019:
I think quarry trail is a

great

place to live! Lots of students have

issues

with management in off campus housing, but the staff here is extremely welcoming and helpful at all times. The apartments and amenities are

well

kept as

well

. Review from Google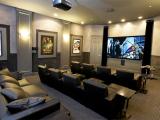 Oct 2019:
I'm currently a sophomore and this is my first year here. I

really like

it! The apartments are very

nice

, and the staff is always super

friendly

and helpful. They're always open to talk to you and any

problems

I've had have gotten fixed very

quickly

! They also have a lot of

nice

and amenities and the location is

great

. Review from Google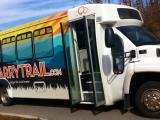 Oct 2019:
This is my first year living at Quarry Trail and I really

love

it! It's so

convenient

being so

close

to campus and the office staff have always been so

nice

and helpful. Maintenance is always super

quick

whenever there is a

problem

as

well

. I

love

living here! Review from Google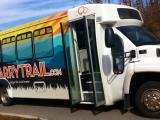 Oct 2019:
I lived here for two years and at first, it was

good

but then the management

changed

and now I would

NEVER

recommend it to anyone. Very

shady

business practices. Also, car and apartment

break

-ins are rampant. The parking lot

isn't

lit at all nor is it monitored. Try other options besides Quarry Trail. It really

isn't

worth your time. Review from Google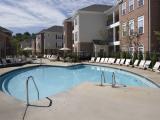 Oct 2019:
DO

NOT

LIVE HERE!

Beware

of all of the 5 star reviews. They offer incentives to people who

leave

positive

reviews. (An employee told me the other associates also

leave

reviews as

well

.) All you have to do is read them to realize they

aren't

legit. Ask to speak to Brandy Grissom and you will see how incompetent the managerial staff are. She does

not

care

about the students living here. The ownership group, 3rd Group Properties, has made it known that they want to produce as much revenue as possible from students moving out because they know they can no longer live there anymore. My friend worked at Quarry Trail and said this was why the previous property manager

left

because she could

not

morally do that. Brandy has no issue, though. She is as morally corrupt as the company she works for. Live elsewhere. Review from Google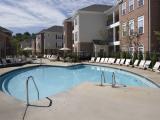 Oct 2019:
I live here currently and I

love

it. I live on the second floor and it is

quiet

even though I have people living above and below me. The clubhouse is an

awesome

place to hang out and the pool is

great

. I

love

the shuttle and it makes it

very helpful

since it is hard to find parking at UT. Review from Google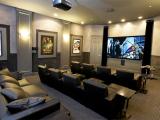 Oct 2019:
Quarry trail has been

great

! The staff have been

very helpful

and understanding. I

love

living there! Review from Google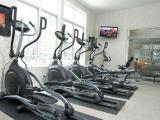 Jul 2019:
Quarry Trail is a

great

place for college students. We

love

the emergency button in the bedroom and living room, we have always felt

safe

on the property. The furniture in the units are

not

cheap

and flimsy. Quarry Trail was accommodating to us but took some work to do so.

would recommend

for your first college apartment. Rent might seem

expensive

but if you take into account all the amenities, it's a pretty

good

deal. Review from Google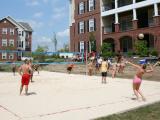 Jul 2019:
Quarry Trail is a

great

place for college students. We

love

the emergency button in the bedroom and living room, we have always felt

safe

on the property. The furniture in the units are

not

cheap

and flimsy. Quarry Trail was accommodating to us but took some work to do so.

would recommend

for your first college apartment. Rent might seem

expensive

but if you take into account all the amenities, it's a pretty

good

deal. Review from Google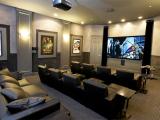 Jun 2019:
Currently at the end of my second and last year here. I rarely had

issues

living here my first year. The management

changed

and that's when everything went

downhill

. I had it set up so my rent would be paid automatically every month, so I

wouldn't

have to take a check or deal with

late

fees

. Very soon after

new

management came in, I was logged out and couldn't log back in. When I talked to the manager, she basically said "try

changing

your password". Once I did finally get logged in, there were MULTIPLE months where they took the portal

down

for various reasons and then they

changed

the portal altogether. They gave us little

notice

of these changes. ON TOP OF THAT, per my

contract

, I am supposed to receive a

notice

that my rent is

due

on the first of every month. I

don't

. And when I was most recently

charged

with a

late

fee

AND realized I would be

charged

over $600 for my $520 rent (I have been

charged

with multiple under the

new

management) I called to tell them my situation Review from Google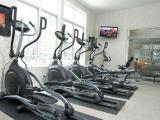 May 2019:
The

new

leasing agents in the office are SO

great

! Cody, Megan, and Alex were so helpful and made the process so

easy

! I already know I can come to them with future comments and concerns and they'll be taken

care

of in a timely manner and correctly! Review from Google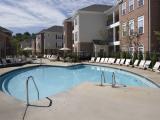 Apr 2019:
The apartments here are

nice

for the price. The location for students is also in a

good

spot. The complex provides a shuttle which is supper

convenient

. The complex provides a lot of activities each month for residents which is super

fun

. Management can be rough to work with sometimes, but are also decently

fast

with work requests usually. Review from Google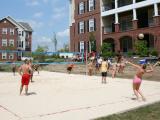 Apr 2019:
Quarry Trail and its amenities are really

nice

for the the price you pay. The office staff is usually

nice

and helpful, and they have some

fun

events

and giveaways! The bathrooms

mold

a lot, and things

break

or

wear

/

tear

pretty easily. But all in all it's a

good

place to live as college apartments go. Review from Google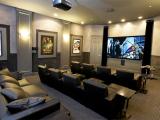 Apr 2019:
I have been living in QT since Aug 2018, and the experience has been very

positive

. The apartments are

well

built, and amenities adquate. They have a really

nice

clubhouse with a swimming pool. Biggest

pro

, they have

free

Starbucks

coffee

in the clubhouse. The staff in the office (

Love

Julia, Paige, McKenzie, Hannah, Cole, Austin, and Alicia) are super helpful and are

always attentive

to the need. There's always

plenty

of parking available, and it's only 20$ a year. The only thing I would have

changed

is more pantry space in the apartment kitchen area (There's hardly any). Overall,

great

place to live if you are a college student in the area! Review from Google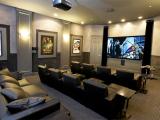 Mar 2019:
I highly recommend Quarry Trails. From the

quiet

area,

beautiful

pool and gym, to the many

fun

activities held in the clubhouse. The apartments are very

spacious

and

clean

. The staff is

awesome

and

always helpful

.

Great

location. I do

not

regret

my decision of living here. Review from Google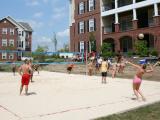 Mar 2019:
I

love

living at quarry trail! The staff and services are very

high quality

, the parking is

good

, and all maintenance or other requests have been addressed very

quickly

and

efficiently

in my experience. I have recommended it to several people for the coming school year. Review from Google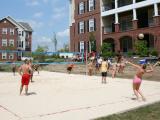 Mar 2019:
If you want to live in a place that sends maintenance to your apartment at least once a month to "fix" the same two things repeatedly, or one that tells you that the

mold

problem

in your apartment

isn't

bad

and if it were "

mold

would be growing on every wall" and that they

don't

know what you want them to do to fix it. Then Quarry Trail is the place for you. Because everyone loves spending $545+ a month for random maintenance inspections and

mold

. Honestly for a complex with "

Love

where you live" posted in multiple spots on property, they really make you

hate

where you live. Review from Google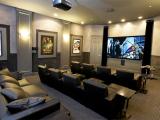 Jan 2019:
If you are a student looking for apartments

near

the UTK campus, DO

NOT

live here!!! This apartment complex has a huge

mold

problem

, and no matter how many times you

clean

them, it will come right back into your showers, toilets, and faucets. My roommate put in maintenance requests about the

mold

, but nobody ever came to inspect it. Three months after we moved out of the apartment, my two roommates and I each received excessive cleaning bills,

charging

absurd amounts for items that did

not

even need to be replaced, and

charging

50+ dollars for each "

dirty

" bathroom appliance, including the bathroom mirror. Even after scrubbing the tub

clean

, I still got

charged

for a

dirty

bathtub because since I had moved out, the

mold

had started growing back (as it did when I

left

for winter and spring

break

). My roommate even requested a copy of her le Review from Google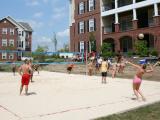 Jan 2019:
I've lived at Quarry Trail for almost 2.5 years . I have

not

had any

issues

while living here. The staff is

always helpful

when a need or

concern

arises as

well

as maintenance. Everything you need to know regarding

charges

/

fee

is clearly laid out and they will always let you know before hand if you will be

charged

for anything. What I

love

most is the shuttle that we have. It's very

convenient

for anyone who does

not

have a car, University parking pass, or anyone who just struggles to find parking on campus. Quarry Trail really caters to their residents and it shows. I highly recommend QT to anyone looking to live at a place where you get the most out of your dollar. Review from Google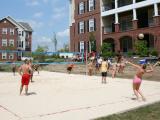 Dec 2018:
Greedy. Money-hungry. You

lose

, they win. Period. I do

not

recommend. My daughter transferred schools, so they told us they would put her room on the list of rooms available to be rent, but then placed someone in a different room in her apartment that had only been open for a month. We ended up paying for an empty room for 8 months! When we returned the keys, they claimed to

not

receive them and

charged

us $68 dollars for missing keys. Review from Google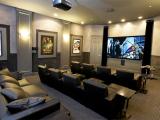 Dec 2018:
Great

facilities and very accommodating!! We knew we wanted to move in nearly 20 minutes in! Very large rooms and

spacious

living areas, can't wait to move in! Review from Google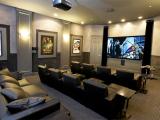 Dec 2018:
Brandy Grissom is a very

rude

and very dramatic person. She has no right to talk to students the way she does and should be reprimanded. She has no

care

for the students. This property is

charging

so much money for "cleaning" when students are cleaning their rooms before hand. I wouldn't advise living here. Review from Google