Additional Reviews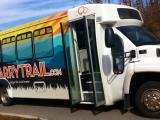 Nov 2018:
I've had a

great

experience at Quarry Trail. If I ever have maintenance comes immediately if I ever have any

issues

. The location is

close

to campus and the shuttle is always

convenient

! Review from Google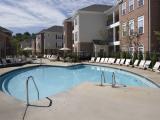 Nov 2018:
if you ever want to live somewhere and go to school, don't ever live here. This is the

worst

, college-town, frat boy bullshit Ive ever seen. The office people/manager are

rude

as

hell

. My car was

broken

into, people

yell

in the parking lot and play music at all times of the

night

, it's located in an

awful

part of town in south Knoxville,

sketchy

people live in the neighborhoods surrounding it, and I was assaulted by my roommate, and they nor Knoxville

police

did a damn thing.

Not

to mention she was asked to

leave

the premises for only 24 hours when she should have been arrested for

domestic

violence. Rent is

overpriced

and they

charge

out the ass for "cleaning" which consists of cleaning the bathtub and vacuuming, 3 months after move out and like to pretend they tried to contact you. They want 275$ for VACUUMING. I will

never

say anything

good

about this p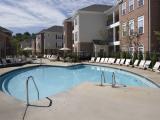 Nov 2018:
MOLD

,

FEES

,

NOISE

,

TRASH

. I was overcharged for cleaning

fees

3 months after move out. I was

charged

for

dust

accumulation and a couple of items my roommates

left

. The apartment

wasn't

even fully cleaned by their cleaning crew before I moved in. My roommate's boyfriend was on the cleaning team and our building was neglected in the cleaning cycle. My father is a landlord in another city and has been for 39 years also believes them to be unreasonable. Overall, my year living here was

mediocre

. People would

throw

trash

on our porch, landscaping, and pipework was done outside

late

at

night

(distracting my studying). There was pet

poop

all over the landscape.

Trash

in the parking lot.

MOLD

in my shower.

MOLD

surrounding and underneath the shower frame and sink.

MOLD

in the laundry closet. So in summary, DO

NOT

LIVE HERE.You'll save money living somewhere more

expensive

.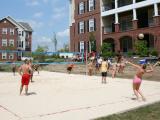 Oct 2018:
Quarry Trail should be utterly ashamed of themselves. I have

never

in my life experienced a

worse

apartment complex. This place is a

scam

; they are stealing money from college students and are trying to justify it with their so called "cleaning

fees

." First off, they promise you all these "

wonderful

amenities" but

don't

be

fooled

, almost always the gym is

closed

or there is no access to the clubhouse after office hours, which are very short hours. The theft and car

break

ins were at an absolute high during my time living there; I constantly was receiving emails of car

break

ins and knew other people living there, whose apartments were

broken

in and Quarry Trail

didn't

help

one bit nor had the

security

cameras to

help

identify anyone.

Not

to mention, the apartments themselves look

nice

on the outside, but once you live in them, it becomes clear Review from Google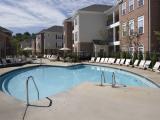 Sep 2018:
Willing to

help

but a little behind on in-office communication. I got all my paperwork and everything in line ahead of time to make sure I didn't have to have a guarantor, but still would receive personal/specific emails that I needed "my guarantor" to sign a

document

for me. Maintenance a little slower to get to things than they tell you it will be, but over all

great

for the price!!!

LOVE

having

water

for a flat rate each month. Review from Google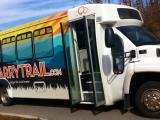 Sep 2018:
I've lived at QT for a month now and thoroughly

enjoy

my experience. They are

very helpful

if you ever get locked out of your apartment, have a maintenance issue, or need assistance with your pet. They are pet

friendly

and supportive of service and emotional support animals. (Although picking up after your pet could be monitored better in my opinion.) All

together

, I would

definitely recommend

the apartments and live here again! Review from Google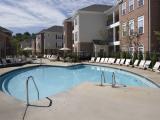 Aug 2018:
I have lived here for 2 years and about to be going on 3 years. I have

enjoyed

my experience here and have loved the community at Quarry Trail. The rooms are

spacious

and the bathrooms as

well

. Makes living in college apartments feel more at home. Being able to have all the amenities etc. and having a pool is a plus. Honestly there is always something to do when a study

break

is needed. The shuttle is a plus, especially for game days. I couldn't imagine living anywhere else during my time in college and feel that this standard of living is accommodating for a college student. Review from Google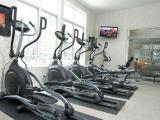 May 2018:
Living at Quarry Trail has been a

pleasant

experience for the last two years. I have participated in roommate matching both years I lived here and Quarry Trail has done a

wonderful

job facilitating that. The amenities they offer are

nice

to have even though I

didn't

always use them. They also host resident

events

that

help

unify the community and

help

you get to know students that are living in the community (or at least those students that actually participate in them). The shuttle is

nice

because you can ride it over to campus and

not

spend gas money as

well

as for the 8 am's when you

aren't

really functioning or alert enough to drive, you can ride it and get there safely. The apartments themselves are

nice

and having a

furnished

apartment is very

easy

with moving because you

don't

have to

worry

about hauling your own stuff in. The maint Review from Google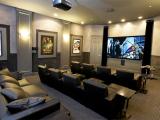 May 2018:
Pros

:

furnished

, they complete maintenance requests fairly

quickly

, shuttle bus to campus

Cons

:

FILTHY

,

mold

in bathrooms and kitchen that they call "iron build up," you can hear absolutely everything, random families w/kids show up at the pool

all the time

even though this is student housing and the pool is supposed to be private, maintenance comes in whenever they want (a guy came in my room when I was taking a nap) I've lived here for 3 years and I

cannot

express how excited I am to

get out

. It's a

decent

place when you're young and just need somewhere

cheap

to live while in school. It's basically just a bunch of college kids partying and

breaking

things, so expect

noisy

and

dirty

neighbors. You get what you pay for. They don't really take

noise

complaints

seriously, you're better off just heading to the library to study. Review from Google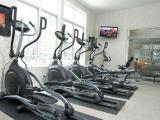 May 2018:
The prices are very reasonable considering how

close

the apartments are to campus and that they are fully

furnished

. Quarry Trail also offers many amenities such as a workout room,

free

printing, and a

free

shuttle to campus.

Great

value for the price! Review from Google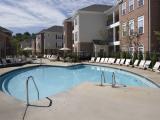 Apr 2018:
I have lived here for the past 3 years. I

enjoy

Quarry Trail and the distance from campus since the strip and campus are usually super busy and has lots of

traffic

. They replaced our carpet with hardwood, and we have loved that. The only

complaint

I have is if you have

noisy

neighbors, you'll be able to hear it pretty clearly. Maintenance is very attentive and

quick

to fix things you need fixed,

haven't

had any

issues

with the office staff either. Review from Google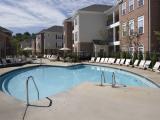 Apr 2018:
I've lived at QT for 2 years (in July) and I really

love

everything about this apartment complex. It's a

great

place for student living with all of the included amenities: 3 pools, sand volleyball, tanning, theatre, gym, entertainment, and more! The only issue I had was the drive, which I didn't even have issue with the first year living here. Now that I'm older, go out and have my niche of friends (who all live in the fort) it's just sometimes

difficult

to drive back and forth to campus/fort. Over all I

love

QT. If my roommates next year wanted to live here again I would sign again in a heartbeat. Review from Google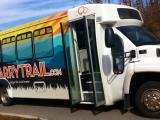 Apr 2018:
I have lived here for 2 years now and it has overall been a

nice

place to live. The amenities are

great

, especially the pool and printers. The only

complaint

I have is that every apartment in my building has had the carpet replaced with hardwood except mine. There are numerous tears and

stains

left

by previous owners on the carpet but management has

refused

to replace it because they say it's still in "

good

condition". They also say that it is because we haven't moved out and they are only replacing

bad

carpet in empty units over the summers. I have offered to

leave

for a few days so this could be done but they still say no. I just want my apartment to be as updated as the other ones because I'm paying the same price as people with updated floors. Review from Google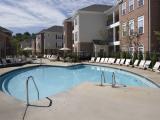 Apr 2018:
I have lived here for the last year and I think it is pretty

great

for a college apartment! I

love

being

away

from campus sometimes and it is still really

easy

to get to campus. The bus drivers are all

great

! I also

enjoy

the workout room and pool. Plus, they have

fun

events

each month and a ton of

free

food. Review from Google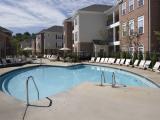 Apr 2018:
I truly

love

where I live! The staff and maintenance are extremely helpful and accommodating, the amenities are fantastic, and my neighbors are

wonderful

! I am so excited to be living here for another year! Review from Google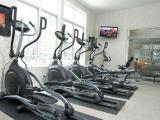 Mar 2018:
The staff is very flexible and

nice

! Also, they are very

good

at their job. I had an issue with selecting my room and they responded back within a day with a

perfect

solution ! I can't wait to move into my

new

upgraded room with

new

appliances, wooden floors, etc. Quarry Trails allow you to get more bang for your buck as a college student . Review from Google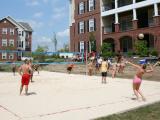 Feb 2018:
Quarry trail is a

great

place to live. The staff are always very

nice

and helpful and maintenance is always

quick

to fixing an issue if you have one! Review from Google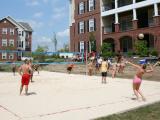 Jan 2018:
I personally

love

Quarry Trail. The staff is really helpful, the apartments are

affordable

and really

nice

! You really get a lot for what you pay. The clubhouse is a really

great

amenity. They always really try to involve the residents in activities and there's also a lot of options as far as rooms go. I really glad I chose to live at Quarry Trail. Review from Google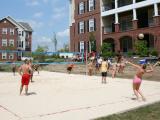 Jan 2018:
This is a

lovely

apartment complex where I have lived for the past 3 years. I have

changed

3 different buildings within the complex

due

to personal reasons however I

love

the complex and would suggest anybody to live here. The staff is

very helpful

and remembers your name as

well

as accommodates you as

best

as possible. Just give them a call and they will direct your call to the person that can

best

help

you. There is a Starbucks

coffee

machine with fully stocked creamers, syrup, and many types of tea for everyone's taste. Printing is

great

as

well

and is available 24 hours a day and that is ideal if you

don't

want to buy a printer. Review from Google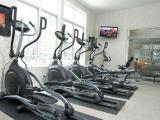 Jan 2018:
I have already

left

one review but wanted to send another updated one. Quarry Trail is the absolute

WORST

place to live. DO

NOT

LIVE THERE! They do

not

care

about their residents. They have been through several leasing agencies because no one wants to keep their property.

Not

only is the staff

unprofessional

, but they do

not

even know the basic state laws of property management. They will

charge

you for literally anything (I was

charged

$50 for

leaving

clothing tag in my dresser drawer). The apartments themselves are

decent

, minus the fact that things fall

apart

and

break

constantly. I moved out on Dec 26th and was told I was

good

to go and everything was done, just to be contacted a week later saying I have less than 24 hours to pay a random $211

fee

before my subleasor could move in. Overall

worst

experience I have ever encountered.

Not

sure Review from Google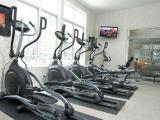 Dec 2017:
Quarry Trail is really a

good

place. They have every amenity you can want. Staff is

friendly

. Maintenance is timely. The only thing I have to dislike (the

one star

drop) is that occasionally the

water

will be turned off for hours, and I'm someone that

can't

go without brushing my teeth or showering. Other than that, QT is a

great

place to live! So

great

, I signed a lease for another year. Review from Google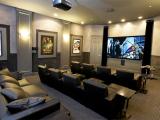 Jul 2017:
ONLY WORTH IT IF YOU GET SUB-550 PRICING BUT GETTING VASTLY MORE

EXPENSIVE

EVERY YEAR! Everything was

okay

until mid-lease.They sent promos about getting the same price as you are currently paying if renewed by a certain date. I went to renew before this date and they

changed

the story, offered higher pricing instead of what they had claimed in writing on promos. Gave me the

run

-around when I questioned. I started talking to people about it and turns out it they're known to pull BS like this. Also after-hours phone system is

awful

; 5 min wait before listing options for redirecting call, and you

leave

a message for the emergency officer and

don't

actually talk.

Awful

system for if you need

help

ASAP but it's

not

911-level EG if bathroom floods. Write

down

any direct phone #s they give you bc they are NOWHERE on the website.

don't

live unless you snag rent at >550.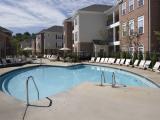 May 2017:
My daughter attends UT and and lives at Quarry Trail Student Apartments. One of her roommates throws

pot

and booze parties on a regular basis and

smokes

pot

in her room. My daughter and her friend

cannot

take it anymore and

can't

get her to

stop

. We have spoken to the resident doing all of this repeatedly and asked her to

stop

. She continues with no respect nor regard for others. We have called Quarry Trails management on many occasions and they say they are powerless. We have even called the

police

twice and they

cannot

seem to

help

. Review from 5/18/17 on Google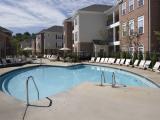 Apr 2017:
Extremely

expensive

for what you get. READ THE LEASE BEFORE YOU MOVE IN. They are so

rude

if you need to study abroad or transfer schools they will

not

let you out of a lease. The amenities are

nice

and so is the clubhouse. If you plan on even considering any sort of moving

don't

even mention it to the office because they say they will

help

and they

don't

. Review from 4/9/17 on Google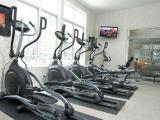 Mar 2017:
I have lived here for 3 years now and I

love

it. The only

negative

thing I have to say is that you do have to drive to campus or take the shuttle to go to class. I used to live on campus so it was

great

being able to walk to class. That being said, this place is way more

spacious

and homey than the other communities

near

campus. I have a dog and she loves to walk around and play in the grassy areas located throughout the property. Maintenance is the absolute

BEST

. I will put in a maintenance request and they usually come out that same day to fix whatever is

broken

. Review from 3/26/17 on Google