Apartment Reviews
Back to Previous
Close Tab
Additional Reviews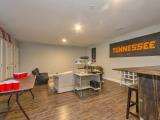 Aug 2019:
My experience at the ridge was

amazing

!

Courteous

, attentive, and made the experience feel like I was already home. I want to give a shout-out to Rachael my leasing agent. She went above and beyond to

help

us find the right home. We appreciate your hard work and it speaks volumes of the company. KEEP IT UP!!

Great

Review from Google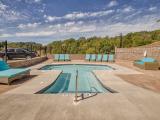 Jun 2019:
If I could live here

forever

I would! You get a huge

awesome

place the most updated and largest student housing in Knoxville! You also get a

lazy

river with a huge projector screen to

enjoy

in the hot summer days and a hottub for cold winter

nights

! The management is

amazing

, constantly throwing

lazy

river barbecues and

not

to mention WAG WEDNESDAY every month for your furry friend!! Everyone is extremely welcoming, you gain a friend

away

from home when you choose Knoxridge,

best

decision I've made. Review from Google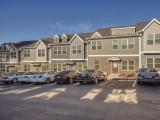 Jun 2019:
I've lived here for 2 years and can't imagine living anywhere else! The amount of space and amenities makes it truly unique for student housing. The clubhouse and pool are fantastic and the houses themselves have so much space and

good

parking! Knox Ridge is super attentive to their residents and plans all kind of pool parties,

fun

excursions,

fun

nights

out, etc to really make it a

great

community environment. The staff is also super attentive and

quick

to make changes to improve residents experience or fix a

problem

. Seriously the

best

place to live ever! Review from Google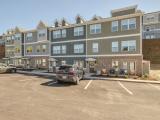 Jun 2019:
I've lived in Knox Ridge for 2 years and

not

a single

regret

. Like literally all student housing, you might get some

issues

with the building/appliances but the management has always been on top of any immediate service requests. Our AC

broke

when it was 95 degrees out and the property manager, Cheryl, sent an emergency repair guy at 10pm just so we could have it fixed ASAP and

didn't

have to

sleep

in the heat. The houses are huge and pet

friendly

, the

lazy

river is incredible, and the office has a

good

sized gym with

new

equipment. I have

nothing

but praises to sing for this housing complex. Worth every penny to live in a place where I know I'll be taken

care

of! Review from Google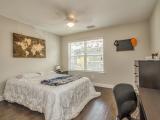 Jun 2019:
Knox Ridge is the

BEST

!!! The management and staff are so attentive to the residents' wants and needs. They truly treat you like family!! The rooms are so

spacious

, and everything seemed brand

new

when we moved in. It's

great

having your own townhouse-

not

to mention you have the

lazy

river for the summer. I couldn't imagine having lived anywhere else during college. I

never

want to move out!! Review from Google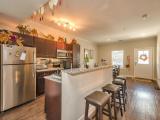 Jun 2019:
Love

this place! The gym is the

best

apartment gym I've ever used, and the

lazy

river is

awesome

. Super

friendly

staff too! Review from Google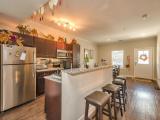 Apr 2019:
Great

experience. Staff is

great

and helpful and property is

wonderful

. I have

nothing

but

good

things to say about them! Review from Google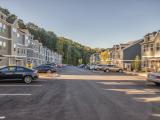 Mar 2019:
i loved living here. a

great

place filled with

great

people, all my work orders were done within 48 hours. and though the furniture isnt the

best

quality it does hold up and worked

well

for me throughout living here. Review from Google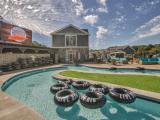 Mar 2019:
I recommend this place to everyone who asks. You get a huge townhouse for a

great

price along with an

amazing

lazy

river, jacuzzi, and jumbotron. the entire neighborhood is very pet

friendly

and the

hiking

trail is an

amazing

place to relax or walk your dog. maintenance requests have always been taken

care

of within two days but usually sooner. The property manager is an angel and cares about all the resident as if they were her own kids. the staff is

nice

and helpful and cute! I've lived here for a year and plan on living here as long as possible. 10/10!! Review from Google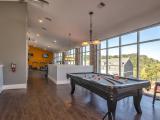 Mar 2019:
Please refer to Miklos review on here as

well

and

notice

how

none

of the

positive

reviews are up voted. You get a lot of space and a pretty

nice

house for the money, however, between maintenance, parties,

gun

shootings

(3 different occasions), parking, and a shared electric bill between rows of houses (better hope that your neighbor

isn't

one of those that

runs

the AC on blast with the windows open), it is

not

worth what you pay. With the shared electric bill you're easily topping $700 every month with no way for you to

help

it. On top of this,

don't

even bother about making a major effort to

clean

your room. Be prepared to pay a $75 "

professional

cleaning"

fee

no matter what. Review from Google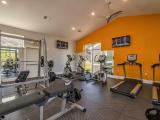 Mar 2019:
NOTE: Check the reviews with thumbs ups for real reviews. I will fully admit that for the price, you get some

good

space. That's where the

positives

stop

. The apartments were thrown up way too

quickly

. The shortcuts made during

construction

range from how things are mounted into the walls, to the AC unit

not

working OFTEN. Maintenance requests will

not

be taken seriously unless you hound management. I personally had equipment nearly ruined because of a

leak

in the living room from the AC in the room above. When I asked for assistance they told me to just turn off the AC (it was 95 degrees outside). This did

not

fix the issue and

leaks

continued. Expect rent to end up being around $780 a month on

average

. They

raise

rent even if you extend your

contract

.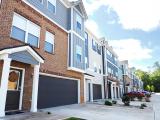 Feb 2019:
Perfect

place to spend the summer The neighbors are all very

nice

It's

close

to the school

Lazy

river life It's very

close

to the smoky mountain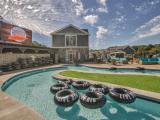 Jan 2019:
This is my second year living here and overall the experience has been very

poor

. The houses are

spacious

and the furniture is

great

, but the management is

unreliable

and

unprofessional

. Recently, there was a

shooting

that occurred on the property and the property manager, Cheryl, did

not

inform residents of the incident until a week later. She has been known to cover up several similar incidents in order to keep the public unaware and hide the

criminal

activities taking place. There has been several car

break

ins and a previous

shooting

before. As a young college student, I feel very

unsafe

living here and extremely taken advantage of. The communication and trust is

terrible

between management and residents. Review from Google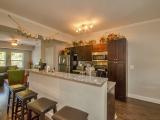 Nov 2018:
I would

not

recommend this place to anyone. The manager Cheryl will tell you anything you want to hear just so she

won't

have to deal with anything. She allows people outside of the lease to live there without paying anything and without the consent of the residents. She is very

inconsiderate

and a consistent

liar

. If you have any

issues

at all you are just out of luck because

nothing

will be done about it. I, along with many others, had a very

bad

experience living here and the

poor

management only made it

worse

. The apartments were built extremely

fast

so be prepared to have many maintenance requests that will take a while to get taken

care

of. I would live literally anywhere else before I would ever consider living here again. Review from Google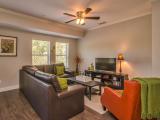 Jun 2018:
Save your money and live somewhere else. Layout and the apartment is

great

, but they were

cheaply

and

quickly

built. Our cabinets weren't even properly aligned, paint

peeling

off cabinets in kitchen and bathrooms

peeling

, we had paint on our furniture when we moved in. We have random

hole

s in our wall from the builders messing up the plumbing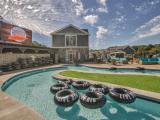 May 2018:
I recently put in a maintenance request and it took 4 days and still was

not

complete. We also had

issues

with our dry wall for 10 months before they were fixed and the property manager promised us they would be fixed by Christmas. I

love

the layout of the apartment but the staff (property manager specifically) is the

worst

I have ever dealt with. Review from Google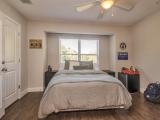 Mar 2018:
I've lived here for two years now and have

nothing

but

great

things to say. There is

not

a better student living complex in Knoxville. The management are extremely

easy

to talk to and work with. 10/10 highly recommend. Review from Google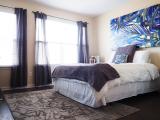 Mar 2018:
My buddies and I have lived here for almost three years.. I did the double occcupancy option with my

best

friend so my rent was even more

affordable

! I loved taking the

late

night

shuttle to the bars instead of buying Uber's.I really loved Knox Ridge & the staff. Review from Google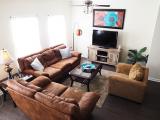 Mar 2018:
My favorite part of living here was when I got to rent out the Jumbotron for the season premiere of the bachelor by the

lazy

river.. Cheryl is so

nice

& understanding! When my girlfriends and I moved out she gave us paint and putty so our move out chargers

wouldn't

be so high. I actually cried when I moved out. 2245

FOREVER

! Review from Google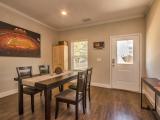 Mar 2018:
My 3

best

friends and I just signed leases to live here and we are super excited..We searched around to almost every apartment place in Knoxville

near

campus and this was by far the most reasonable price along with amentites. I

can't

wait to be here officially! Review from Google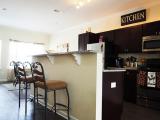 Mar 2018:
I have lived in a 4 BR for two years now & I am so

sad

to be graduating &

leaving

. Cheryl & her staff have always taken

care

of me and my friends. My mom always felt

safe

with me staying here and my ork orders get finished very

quickly

! Highly suggest living here if you attend UTK. Review from Google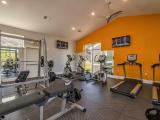 Feb 2018:
You honestly can't beat the price of this complex considering what you're getting. Very

spacious

living spaces that are all fully

furnished

and really

nice

. We live in a 5 bedroom house with an oversized bonus room. We've had

problems

with out A/C and other appliances in the past, but whenever we call they usually send a guy to fix it on the same day which is really

nice

. Only

problem

is parking can be a

nightmare

sometimes on the weekends. Other than that,

great

place Review from Google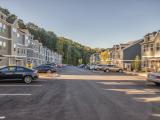 Feb 2018:
The appliances suck and so does the service. They just want all your money and

don't

really

care

about satisfying you Review from Google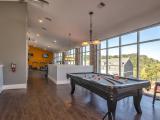 Dec 2017:
This place is

nice

and they do a

good

job responding to work orders. That being said just make sure you get your

problems

taken

care

of because the costs of anything at move out are very high. Make sure you pay your rent on time because you are looking at a hefty 10-12%

late

fee

. If you get the 5 bedroom layout your second living room is very hard to get furniture into them. Power bills are set up

weird

with every building with a a few units in them have the power bill divided between each unit in the building then from each unit then divided between each tenant. This means power usage of your neighbors will affect your bill and vise versa. Cherol, the administrator is

nice

but can be a little pushy. The rest of her staff are mostly people in their 20's and

easy

to talk to. The amenities are

nice

and the hot tub as

well

as the pool are expert Review from Google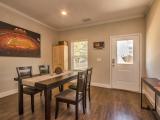 Sep 2017:
Definitely a

great

place to live! The townhouses are brand

new

and have

plenty

of space. The

lazy

river is a blast, and the fitness center at the clubhouse is

convenient

, especially since the Rec center on campus is always packed. It's a luxurious lifestyle with

stainless

steel appliances, full walk in closets and a full bathroom in ever bedroom- all with provided transportation to and from campus. Knox Ridge is a definite upgrade from my apartment last year. Review from Google